Uncaged Hero Spotlight: How the Artist TIN Is Breaking Asian Stereotypes Through Music
Delving into his creative journey as a musician.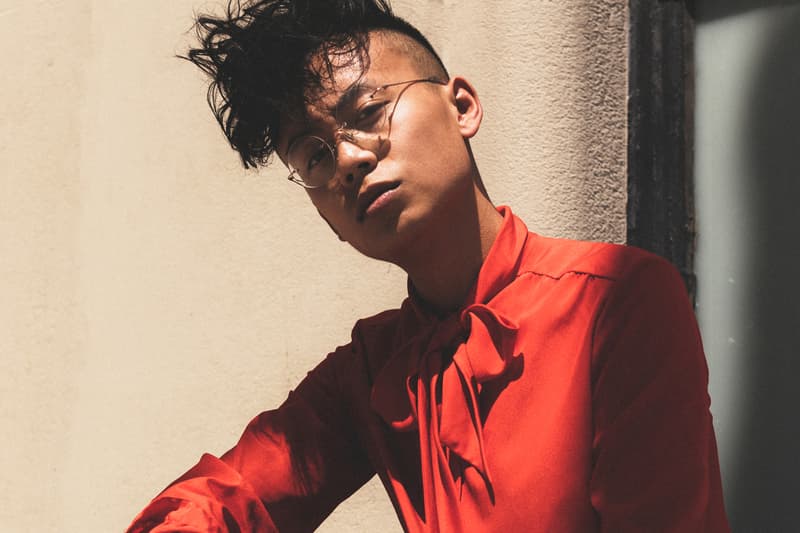 The name Brandon "TIN" Mai isn't one that would immediately register with people outside the niche circles he inhabits. As a Bed-Stuy resident, TIN's creative prowess has been mostly attributed to his work within the ad agency world. However, within the past year, the burgeoning artist has taken his flirtation with music to a full-fledged commitment.
This fidelity becomes increasingly apparent within the confines of his bedroom, a space which paradoxically balances a sense of rest and work. The quarters, which TIN has swathed in a cool, hue of light, holds, at the side of his bed, a microphone, synthesizer, laptop and other recording equipment. These tools provide the artist an ability to arise at a whim from a slumber and turn dream-like soundscapes into a reality – a level of tenacity that has allowed his career to flourish from its roots in 2017 to now.
In just a short period of time, TIN has garnered magazine coverage, joined Tiger Beer's Uncaged and is slated to open on a leg of 88rising's current tour. Catching up with the artist in his home, we spoke to him about his creative journey thus far.
The music that my dad played for that island was like everything for everybody.
Sitting with TIN, he describes music as having an inextricable connection to the human condition. Sonic arrangements become a way to express narratives, exude emotion, create cultural change and bond us together. For him, its existence is the driving component for his birth into the world.
As a first generation Asian American, he stated, "My parents escaped the Vietnam War in the '70s and met on a refugee island." With idle time on their hands, his father and grandfather took it upon themselves to offer the camp a distraction through music by producing a radio show through a DIY tangle of wires. "The music that my dad played for that island was like everything for everybody" Eventually, his dad, swelling with ambition, called listeners to take part in a talent show he was organizing. On the receiving end was his mother, and upon entering, her voice caught the heart of his dad.
1 of 2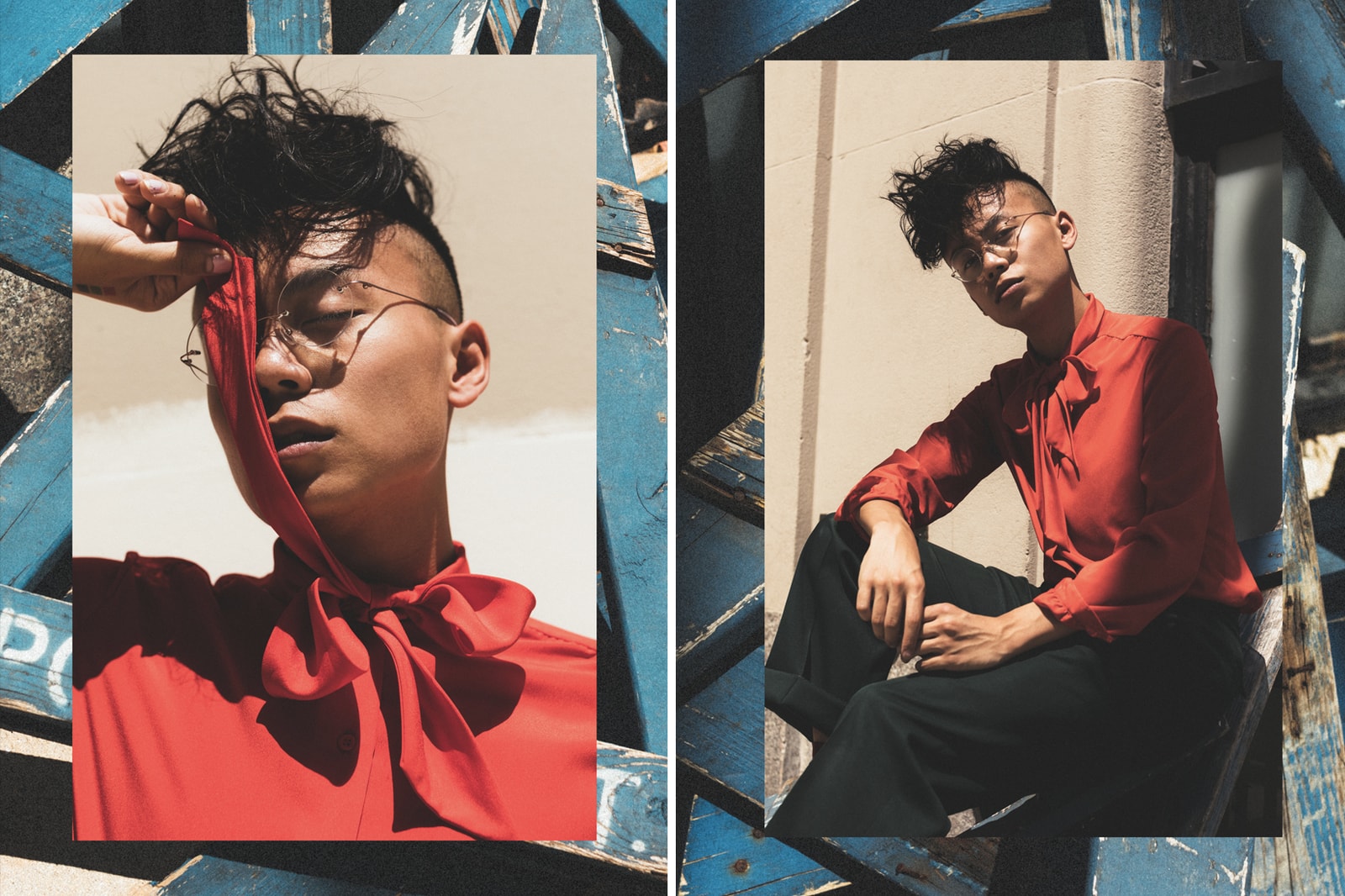 2 of 2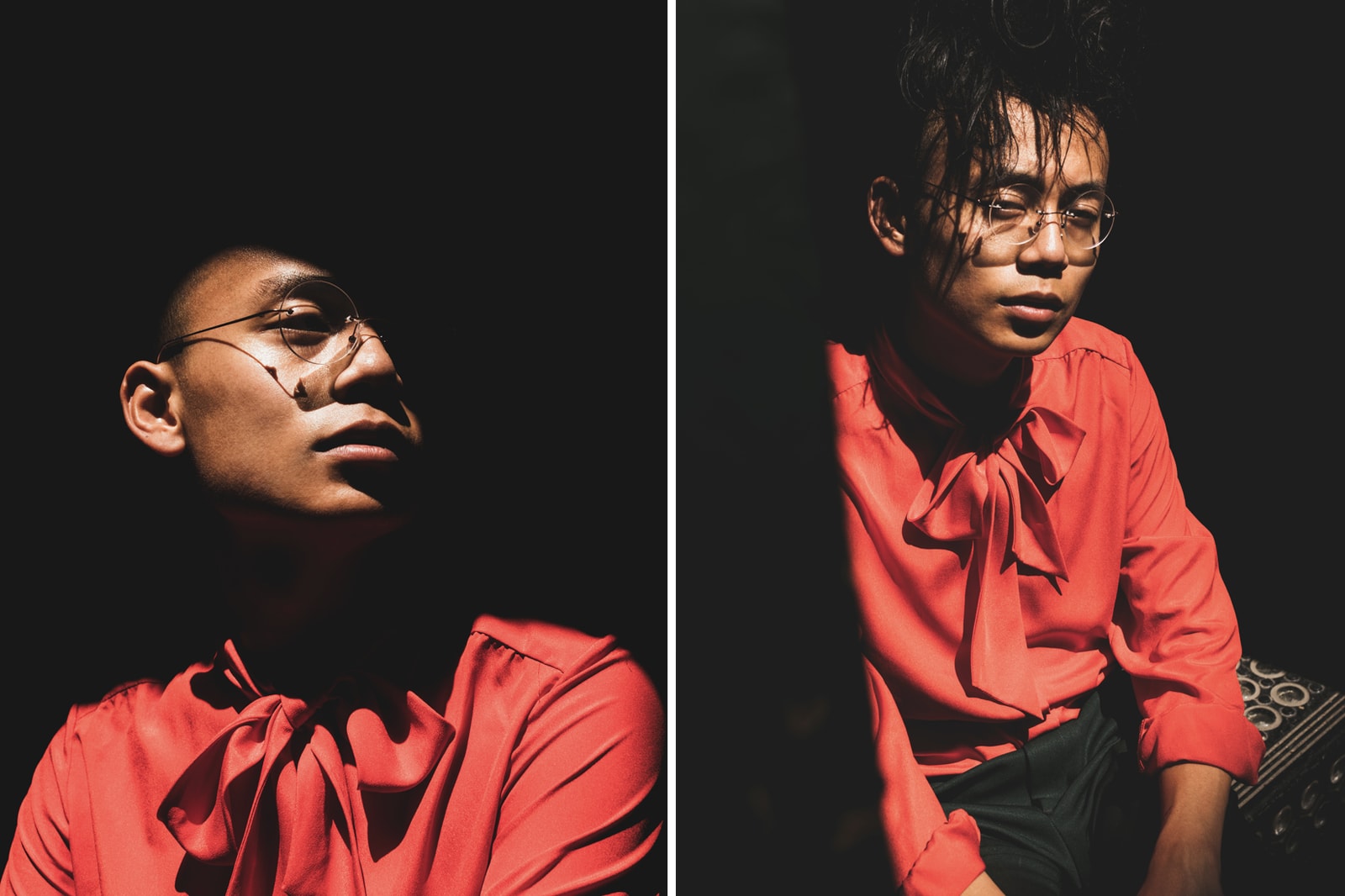 Bound by a shared love for music, the duo gained amnesty and left for America to find a new home in Oregon. The youngest child born into a household of five, TIN recalled growing up in an environment where his, "parents were amazing at cultivating a musical home; just creativity in general." Any artistic inclination was matched with generosity. Musical instruments were a commodity as many genres bounced through the walls of their home. At one point, TIN's "dad downloaded Photoshop illegally for [him], in the fifth grade."
Though encouraged to pursue artistic interests, in TIN's household creativity was to be seen as a "hobby" and ancillary amongst getting good grades and financial stability. "Art's a hobby. Get your A's in school and make money." It was a very paradoxical house, so artistic but also so practical," he recounted. As a son of immigrants, TIN became the conduit for the dreams his parents could not afford to make themselves, and that meant a life directed towards obtaining a sensible profession.
Nothing else in my life validated me in the way that music did.
That pragmatism began to suppress his passion to pursue music. Consumed by video games, he developed a skewed view of himself, forming a persona that felt nerdy and reserved. Without proper representation of Asian role models in the media, TIN lacked the ability to see a version of himself achieving similar dreams. Though the music may have felt nothing more than a "party trick," whenever he played, TIN recounted, "It was like this really small light at the end of the tunnel where I felt really different and cool where nothing else in my life told me what I was. Nothing else in my life validated me in the way that music did."
By the time he left his house for college, music still stood in the periphery in his life. Though he began his higher education focused on law, he eventually decided to take ownership of his ambitions, to the chagrin of his parents. Diverting his attention to the graphic arts, he found himself reawakening creatively. Coming to terms in a world rampant with political turbulence, he began to be captivated by the chance to deliver positive change in the world — though this wouldn't fully be realized until he departed for New York.
1 of 3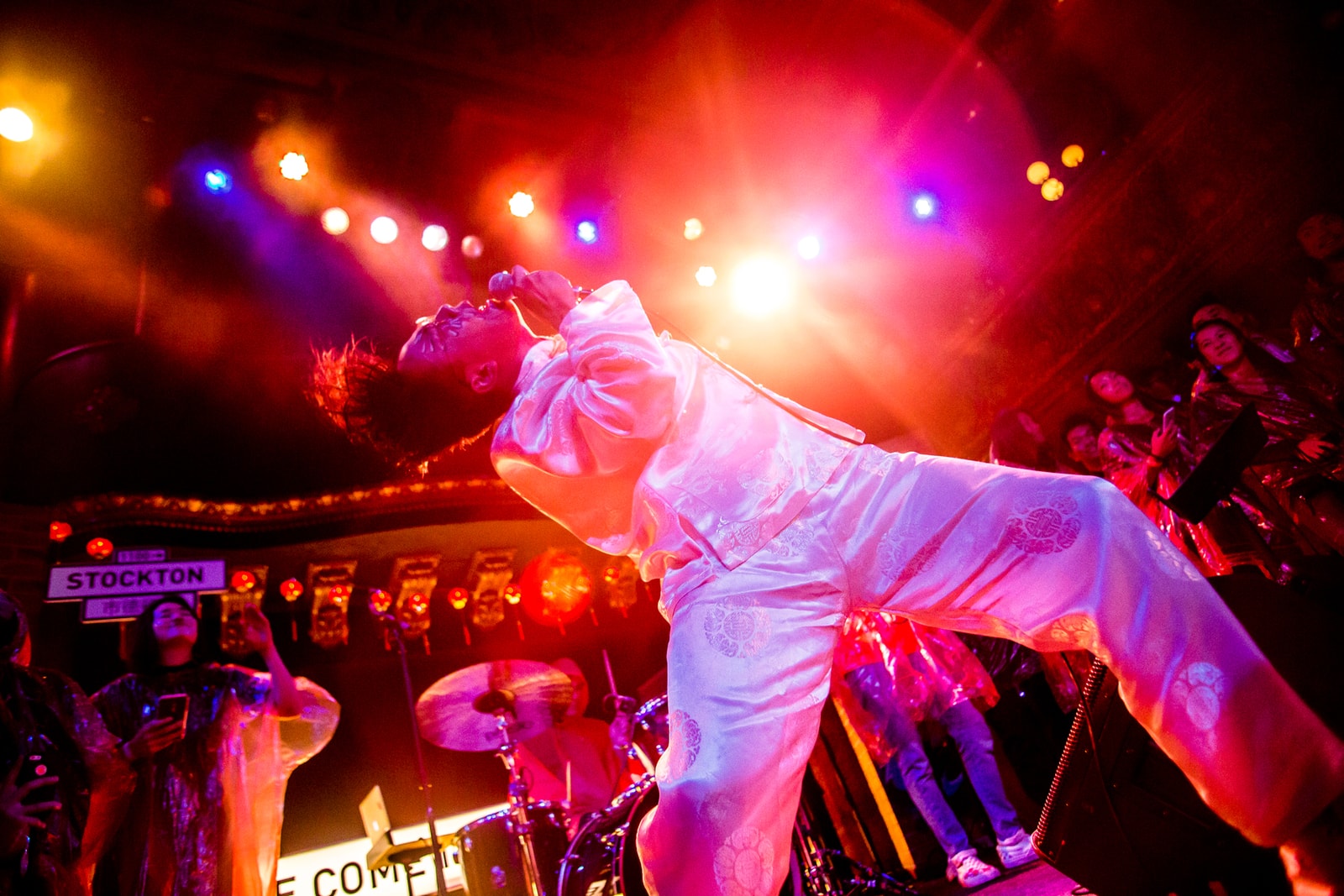 2 of 3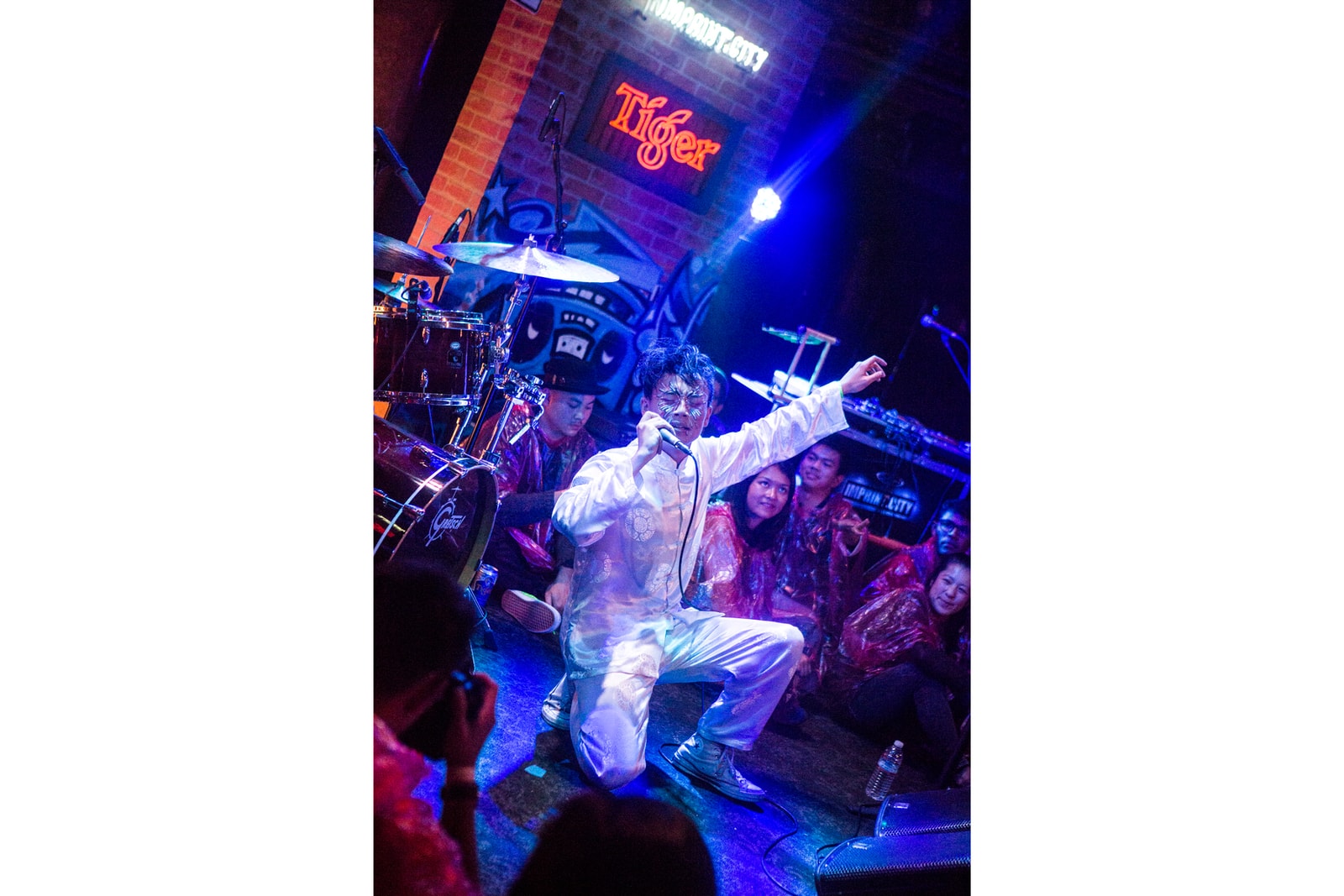 3 of 3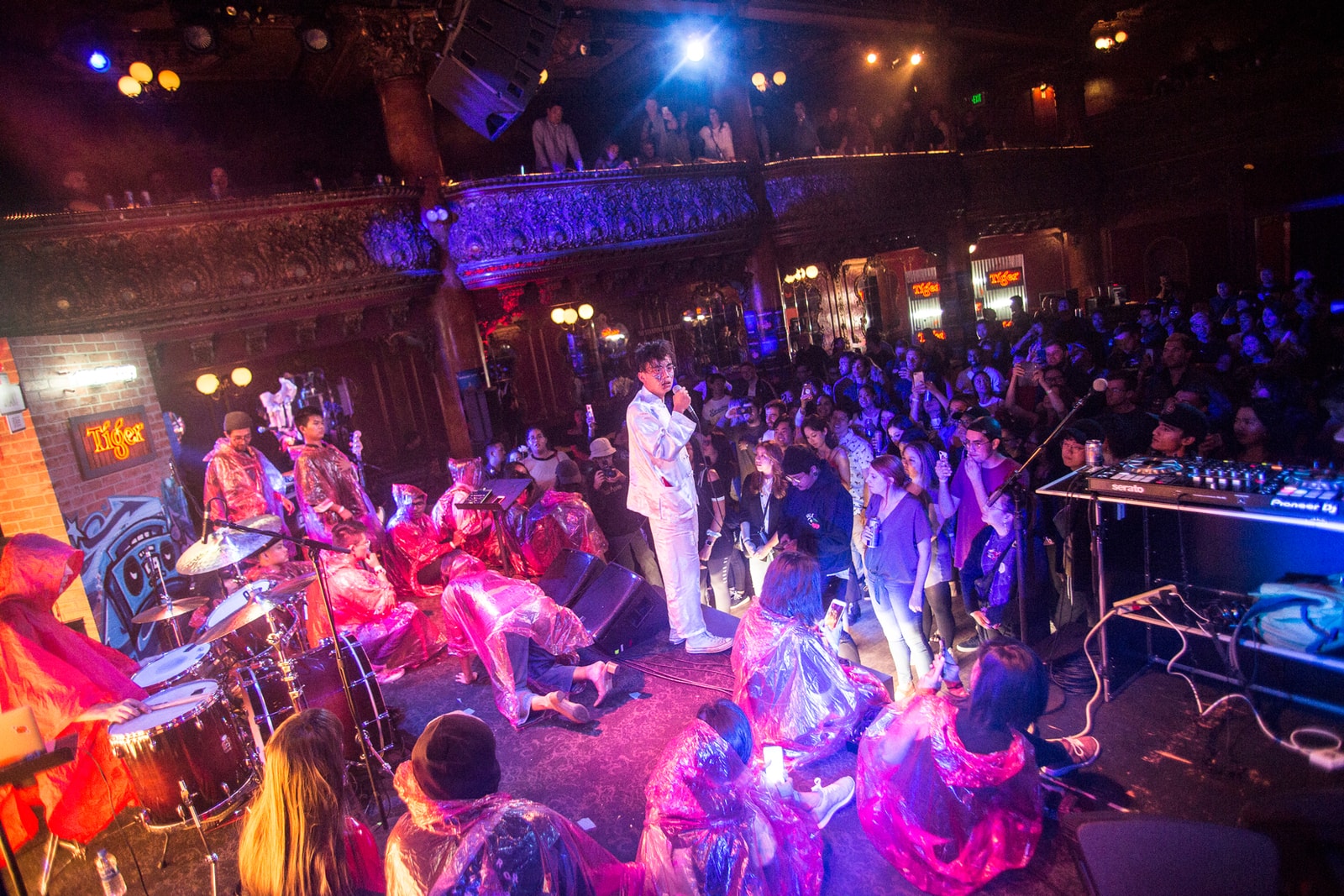 Having arrived in a city that was an amalgamation of beliefs and peoples far different than what he had previously known, he began to realize the disparity that existed in his own culture and home. In those moments he began to contextualize his childhood and the media. "The neighborhood we lived in was completely white, and we were putting on that image. No fault of my parents. It didn't occur to me until I was older that I definitely was not white and that people see, and treat me differently," he stated. For the first time, he looked to satiate a neglected identity through the focal point of creativity.
 I was starting to learn how to be me… 
2017 marked the birth of his artistry, and coincidentally, it began with a breakup. "For me, I was starting to learn how to be me because, before that girlfriend, I was in a seven-year relationship. There was no me yet and there was no me when I moved here," he illustrated. In a way, exploring sound became a way to investigate himself and his surroundings, and as the year progressed, his introspection gave him greater control over his identity. Evaluating both the self and the culture allowed him to take more confidence in his ideas, a manifestation witnessed in his pejoratively striking first single.
"RGB" became the launch point for his career. A synesthetic experience evoking fervor and anger akin to the color red. The ballad drew on motifs he currently still explores. Donning the guise of RGB, a more energetic, bold, facade, he valiantly challenged anyone who has ever doubted or stereotyped him. Rather than conforming to submissive roles, so wrongly imposed, he stated that he wanted this new generation of Asians, "to define what we're supposed to be doing here." In tandem, he wanted to strengthen his community in a way that could project Asian artists to a scale experienced by other contemporary icons.
This is like amazing validation. It's chapter one, and it's given me so much energy and motivation to keep taking it seriously.
Delving into the crux of what he expressed in his subsequent singles, TIN sought to bring public attention to the Asian-American experience and history. He stated, "As people start forgetting our history, you then start to empathize less with those people because you don't know where they come from or why they are." But in the same vein, his songs attempted to unite people over similar nuances that we all go through in life.
As he further developed his art, so did his personality. His music became married to his life, alongside a voraciousness to spread his voice. Captivated by Tiger Beer's US search to find the best up-and-coming talent, TIN entered the competition as a way to leverage its 15-minute format to spread his message. Winning the subsequent bouts, he enthralled the judges with his singer-songwriting capabilities alongside his energetic performances, which he used as a platform to spotlight the Asian creative community of San Francisco. In regards to his participation, he stated, "This is like amazing validation. It's chapter one, and it's given me so much energy and motivation to keep taking it seriously."
Now looking forward to joining Tiger Beer and its cohorts of Uncaged Heroes at their Fall Festival, TIN is working on refining his sound and collaborating. With new horizons in the distance, he is looking to separate himself from the banality that modern musicians fall into by, as he states, "trying to do something new that people haven't seen before, and packaging it in a way that is really captivating leads you in." And that means fostering a network of Asian creatives that can spread their stories through multiple disciplines of art.
---
Listen to TIN's music above and on his Soundcloud. Be on the lookout for the Asian lager's Fall Festival by heading over to Tiger Beer's website for more information.
Must be 21-years-old or older to visit the website.