Young Thug Says He Is the "Drip God"
Thugger says that he is the founder of today's rap style.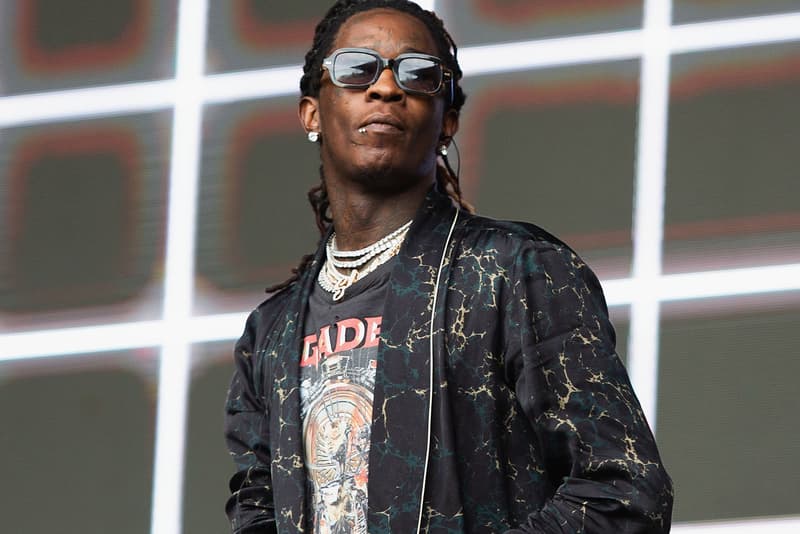 Young Thug has revolutionized the world not just with his unprecedented music style but also with his gender-fluid outfits. Early in his career, many critics alleged him to being gay. Although Thugger has continuously denied it, he is more than aware that his fashion choices are responsible for fueling such allegations. In a recent Instagram Live broadcast, the Atlanta rapper says that he is the "founder" of the current wave of style in rap.
"I'm the drip god. I created this sh*t," he proclaimed. "I made the way for young n*ggas to open up and be they self. I did this. I got crucified. They call me gay; they ain't call y'all niggas gay […] I made y'all tighten y'all jeans up […] I'm the wave god. I'm the master. I'm the founder."
See the video below. In related news, Thugger dropped a teaser for what looks to be a collab record with Chance the Rapper over the weekend. He is also looking to release his forthcoming project, Slime Language, saying that it will drop on the 15th. He did not, however, specify which month it's going to be released.
Young Thug explaining that he paved the way for this new generation of rappers. Thug is a legend already NO CAP ?? pic.twitter.com/tz2gDS6W1F

— THUGGER ? (@ThuggerClan) July 16, 2018