'FIFA 18' Correctly Predicts France as World Cup Winners
Did you see it coming?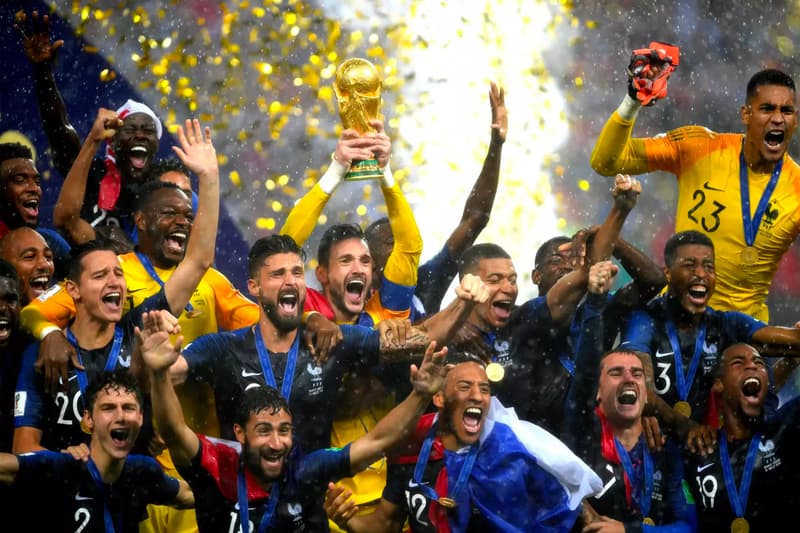 In late May before the 2018 FIFA World Cup kicked off in Russia, EA Sports' popular game FIFA 18 predicted the results of the Beautiful Game's biggest tournament. Though the majority of the predictions were wrong, FIFA 18 correctly stated that France would take home the coveted trophy. For the skeptics out there, EA Sports FIFA has accurately predicted both the 2010 and 2014 champions of Spain and Germany, respectively.
Check out the other predictions made by FIFA 18 and their actual outcomes below:
- France will defeat defending champions Germany in the Finals. (France defeated Croatia 4-2 in the Final.)
- World Cup host Russia will get knocked out by Spain 3-1 in the first round. (Host Russia was knocked out in the Quarter-Finals by Croatia 4-3 in penalties.)
- Underdogs Belgium will defeat Brazil 2-0 in the second round. (Belgium defeated Brazil 2-1 in the Quarter-Finals.)
- Germany will win each of its matches beating both Costa Rica and Colombia before defeating Spain 3-1 in the semi-finals. (Germany was knocked out in the Group Stage after only winning 2-1 against Sweden.)
- Spain places third, beating standout Belgium 2-1 in the runner-up game. (Spain was knocked out by Russia in the Round of 16, while Belgium won the Third-place playoff 2-0 against England.)
In related news, the 2018 FIFA World Cup crowns Kylian Mbappé as Best Young Player.