'FIFA 18' Predicts the 2018 World Cup Results
It's France and Germany in the finals.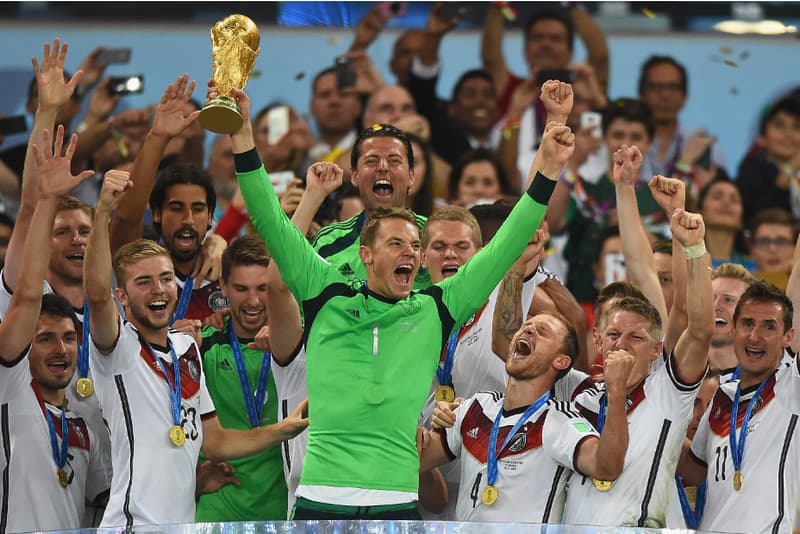 We are only a few short weeks away until the 2018 FIFA World Cup, the Beautiful Game's biggest tournament. Set to take place in Russia from June 14 until July 17, fans from all over the world will have their eyes glued to the screen as they vie for their country to take home the biggest trophy in football. To make things a little more fun, EA Sports's popular game FIFA 18 has just revealed its prediction for the 2018 FIFA World Cup, naming France as the champions.
For the skeptics out there, EA Sports FIFA has accurately predicted both the 2010 and 2014 champions of Spain and Germany, respectively. Check out the other predictions made by FIFA 18 below:
- France will defeat defending champions Germany in the finals.
- World Cup host Russia will get knocked out by Spain 3-1 in the first round.
- Underdogs Belgium will defeat Brazil 2-0 in the second round.
- Germany will win each of its matches beating both Costa Rica and Colombia before defeating Spain 3-1 in the semi-finals.
- Spain places third, beating standout Belgium 2-1 in the runner-up game.
Leading up to the 2018 FIFA World Cup, EA Sports will launch a World Cup Predictor tool, allowing players to join in with their own predictions straight from their desktop, mobile or gaming console. Winners will also be up for some amazing prizes. Then again on May 29, free 2018 FIFA World Cup Russia content will be updated for owners of FIFA 2018 on PlayStation 4, Xbox One and PC.
For more 2018 FIFA World Cup content, the Official 2018 FIFA World Cup song featuring Will Smith, Nicky Jam and Diplo has arrived. Also be sure to check out our recent feature: "10 Football Kits That Will Take You From the Streets to the Pitch Part 2."