Nicki Minaj Sides With Drake in Pusha T Beef
She says Pusha has "nothing on" Drizzy.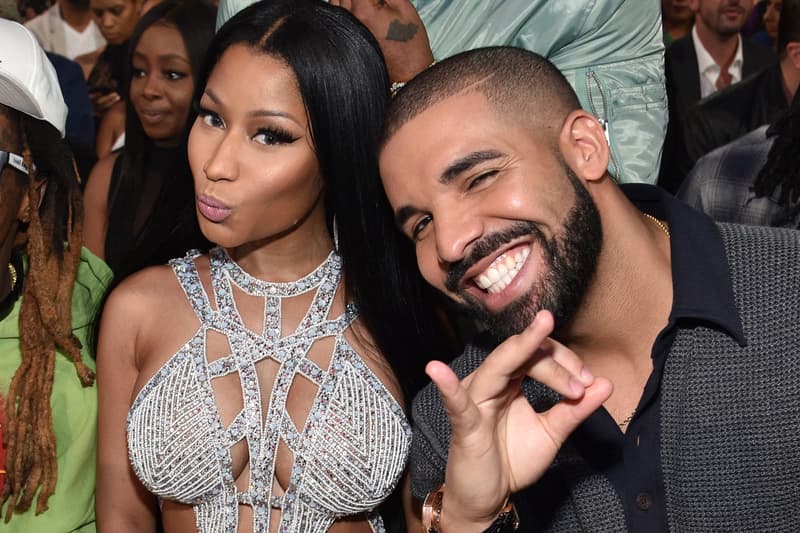 Last week, Drake came back at Pusha T with "Duppy" after the G.O.O.D. Music president dropped a diss track titled "Infrared." Now, fellow Young Money member Nicki Minaj has weighed in on the "beef" between King Push and Drizzy.
"N*ggaz gon run that Quentin sh*t in the fkn ground like Drake don't write 4 himself & OTHERS!" Nicki defended Drake via Twitter "Ya enemies will remix, reinvent & TRY 2make u RELIVE some old sh*t for YEARS 2 come when they have NOTHING ON U!"
Pusha T dropped "Infrared" as part of his new album DAYTONA on Friday. He took shots at Drizzy for alleged use of a ghostwriter: "Your hooks did it/The lyrics pennin' equals to Trump's winnin'/The bigger question is how the Russians did it/It was written like Nas but it came from Quentin." In 2015, Quentin Miller was accused of being the Toronto rapper's ghostwriter. This was pointed out by Nicki's former boyfriend Meek Mill, which then ignited a high-profile beef between the Philadephia rapper and the OVO mogul.
Later that day, Drake dropped a track called "Duppy Freestyle," where he disses both Pusha T and Kanye West. Drizzy then sent an invoice for $100,000 USD to G.O.O.D. Music and Def Jam for "promotional assistance and career reviving."
See Nicki's tweet below.
Niggaz gon run that Quentin shit in the fkn ground like Drake don't write 4 himself & OTHERS! Ya enemies will remix, reinvent & TRY 2make u RELIVE some old shit for YEARS 2 come when they have NOTHING ON U! Knock it off. Challenging the chosen ones only awakens the sleeping giant

— Chun-Li (@NICKIMINAJ) May 27, 2018