Jay Park on "Soju," Roc Nation and Representing Asian Hip-Hop
He launches his first US single with 2 Chainz.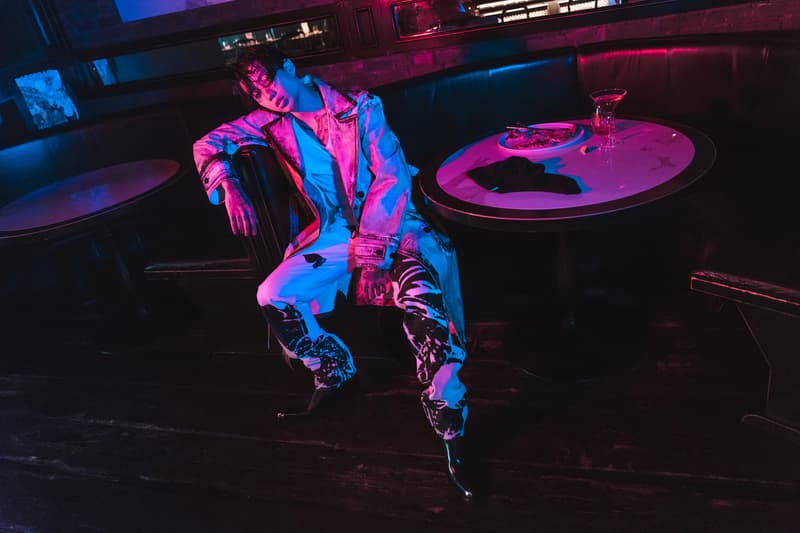 When Jay Park signed with Roc Nation last July, it made headlines. Among the label's impressive roster of artists, Park stands out as the only and first-ever Asian American. His boyish looks — thanks in part to his Korean genes — might have added to the drama and surprise that he is in fact a 10-year veteran in the industry. To those of us living under a rock and unaware of his accomplishments in Asia, the 31-year-old is not only a singer, rapper, and performer but also an avid entertainment entrepreneur. His founding labels AOMG ('Above Ordinary Music Group or 'Always On My Grind') and H1GHR (read as 'higher') Music have rooted themselves as one of the most influential entities in Asian hip-hop.
How a b-boy from Seattle-turned K-pop sensation caught the attention of Roc is not what you think. It's not his sultry looks, voice or dance moves, nor is it his ethnicity. It's the combination of them with his undeniable American-ness and ability to ride on the current hip-hop trend. Jay Park is not just a Korean rapper trying to make his way Stateside, but is an American with meticulous K-pop training and good timing. There hasn't yet been a successful Asian artist with the potential to make it in mainstream America, and he breaks barriers, bridges gaps in a way unprecedented by the Korean musicians who tried before him. Jay Park is taking his first step with the ironically-named single "Soju," hailing none other than 2 Chainz. In our interview, Park talks JAY-Z, his journey with Roc Nation, and where he sees himself in hip-hop.
How do you feel about entering the U.S. market with "Soju"?
2 Chainz is featured on the song and H1GHR Music's Woogie produced it. 2 Chainz heard it through Roc Nation and he liked it. I think it turned out well.
Any stories you'd like to share from the making process?
We recorded the song separately so there's no real interesting story, but the biggest thing is that he is featured on my song. When I heard he was going to feature, I was amazed. I waited for him every day for two months. I remember being so excited for him.
Do you think he knows what soju is?
He does. We shot the music video together, so he definitely does. It's very refreshing that someone from K-pop like myself can collaborate with an Atlanta rapper. I'm overwhelmed.
Can you explain how you came to join Roc Nation?
During the 2016 AOMG World Tour, Roc Nation suggested TIDAL's Jason Kpana to see our New York show. He must have expected a K-pop idol show, but was shocked at our hip-hop, R&B and rap. He asked to meet after the show and said he wanted to do something together. When I talked to him at first I wasn't even aware of his position at TIDAL. Roc was only supposed to be our distributor, but then they ended up recruiting me as the label's artist. They said they really liked my album Everything You Wanted.
How do you feel about being the first Asian artist there?
It's a total honor. I couldn't have even dreamed or imagined it, but it's also that much more pressure. I'm representing Asians and Korean hip-hop. I'm just thankful for the opportunity.
I'm representing Asians and Korean hip-hop.
It must have been a surprise to get a signing offer from Roc.
I always have confidence. I had plans to come to the States to do music anyway. It just happened that I crossed paths with Roc at the right time. Like destiny.
Have you befriended JAY-Z or any other Roc artists?
Just the other day I put up a Justine Skye remix on my YouTube. Yesterday, Young Paris, who does a lot of afrobeats was featured on one of my songs. I'm constantly exchanging ideas with new artists. Honestly, with JAY-Z, our only interaction was a brief hello after I signed. He shook my hand and said, "Thank you for believing in us."
You said in a CNN interview that it's crazy he knows who you are.
Of course. I still can't believe it. Like, does he really know who I am? I think our friendship is dependent on my performance from here on out.
After you left 2PM, you spent some time in Seattle working at a used car dealer. Then you returned to Korea to become a singer on your own, and now you are back on American soil. How does it feel?
Honestly, those days were easier because I didn't have anything to worry about. I just hung out with my b-boy friends. But now, I get back what I put in. I'm much happier now that I have more to do, but it's a lot more straining mentally and physically.
You performed with H1GHR Music at SXSW 2018. It was the first ever showcase by a whole label.
It was amazing. There were a lot of American artists there, and coming from Seattle, I felt like the bridge between the U.S. and Korea. We speak different languages, but we can come together through music and hip-hop. I put out all my energy onto that stage. I really cannot forget that day.
You received the award for 'Artist of the Year' at the Korean Hip-Hop Awards two years in a row. Is there any other random award you'd like to receive?
The Oscars. Maybe I'll grow sick of music and move on to acting (laughs).
What's your most prized fashion item right now?
Nike Air Max 95's. I wear them almost every day. They're super comfortable. I get a lot of gifts, so I don't really need to shop. But if I had to choose my favorite brand, it would be Nike. Nike is the best.
Jay Park is a role model in the Korean hip-hop scene. Do you ever grow tired?
My passion never cools. I always have something I want to do. Ambition. New things. I don't grow complacent because I've made it this much, made this much money. No.
How will Jay Park from AOMG and Jay Park from Roc Nation fare together?
We'll see. I want to do my best at AOMG, Roc and H1GHR. But I only have one body and 24 hours a day, so the balance isn't easy. I have to go back and forth from the U.S. to Korea and worry about my own career as well as my label artists. It's tough, but I'm thankful. Because my passion never cools.