Whitney Houston's Nephew Defends Kanye and Pusha T's 'DAYTONA' Cover
He says the blame should be on the person who sold the photo.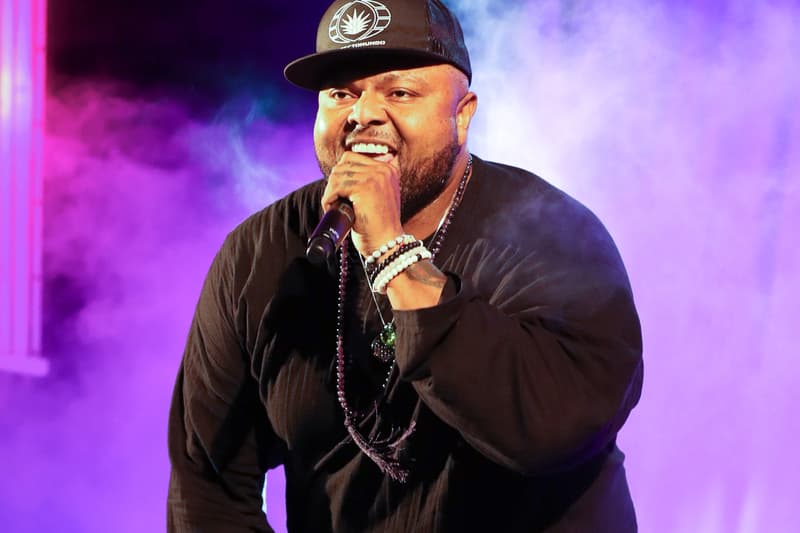 Days after Whitney Houston's second cousin Damon Elliott condemned Kanye West and Pusha T for using a photo of Houston's drug-filled bathroom for the DAYTONA album cover, Houston's nephew, Gary Michael Houston, has now come out to defend the controversial artwork. The 31-year-old son of Whitney Houston's older brother Michael said that he "[got] the correlation" and that the real blame should fall on the family member who first sold the photo.
"Not to be divisive, but I'm of a different mindset when it comes to situations like this. People will automatically look to people like Pusha T and Kanye West and try to place blame or say they have ill or malicious intent in order to gain publicity. But I get it. I get the correlation (sans my aunt but the photo itself), and I actually love the album," Gary Michael Houston said in a statement to GMA. "Bottom line — they are artists and in this day and age, if they can afford to pay someone for usage of that photograph in order to convey a visual message to accompany their musicianship… then so be it."
Gary Michael Houston further added that the criticism should be directed towards the person who sold the image. "The person who violated the trust of my aunt by taking the photo and selling it to tabloids for their own personal and/or financial gain is more of a travesty to me," Gary said in the statement. "'Ye nor Push are the reasons this is a topic. The conniving people who leaked it are. Anyone speaking out about this is a 'dollar late and a day short.' The photo is public, it already happened… nobody came to her defense when she was alive and when it came out initially, so why champion the cause now?"
According to Pusha T, Kanye paid $85,000 USD to license the photo of Whitney Houston's chaotic Atlanta bathroom that was snapped in 2006 and became public in 2012 after her death. The photo was taken by a family member and then sold and originally published in the National Enquirer. In an interview with EW, Pusha T said that the "cover represents an organized chaos. The energy of the album is a bit chaotic, but it's all in place."
Make sure to share your thoughts in the comments below.
In other news, Kim Kardashian defended Kanye in a response to Rhymfest's Donda's House statement.