Kim Kardashian Defends Kanye in Response to Rhymefest's Donda's House Statement
Rhymefest claims Kanye has abandoned Chicago's youth.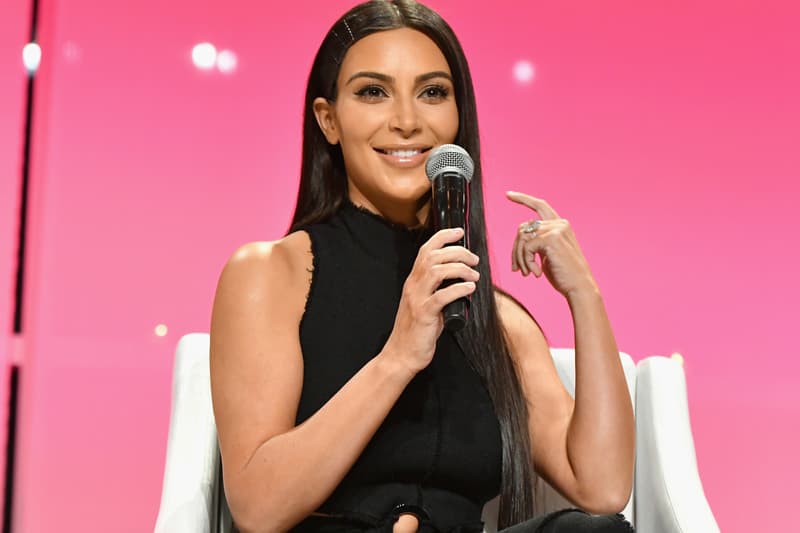 Kim Kardashian has taken to Twitter to respond to Rhymefest's claims of Kanye West abandoning Chicago's youth by refusing to support the nonprofit organization, Donda's House. In 2016, Rhymefest bought Kanye's childhood home, and together with Donnie Smith, launched Donda's House to honor the rapper's late mother's legacy. The program was intended to become a hub for community arts amongst Chicago's youth, however with recent struggles Rhymefest shared the following statement on the Donda House website:
We ask that as you boycott and protest Kanye West, that you not forget that we are a non-profit organization that like other non-profits needs donations, corporate support and volunteers…we seek support to convert Kanye's childhood home into a recording studio, museum and learning space – we have been unable to secure the financial support of Kanye despite multiple attempts, and despite those early conversations about his plan of support and advocacy for the youth in our programs.
In response, Kim Kardashian Tweeted how she saw the other side of the story:
U haven't been right since u got kicked out of the studio in Hawaii wearing fake Yeezy's @RHYMEFEST ? You're over levergenging Kanye's name & asked Kanye to donate money to u so stop w your fake community politics & lies. Truth is you haven't been able to sustain the foundation

— Kim Kardashian West (@KimKardashian) May 26, 2018
I saw you at our studio a few weeks ago so why didn't you bring this up then @RHYMEFEST ? You were trying to get Kanye to listen to your sub par beats. You have the audacity to use Kanye's mom name to try to shead a negative light on Kanye.

— Kim Kardashian West (@KimKardashian) May 26, 2018
You didn't say this when Kanye paid you up front then you disappeared during Pablo #RealFriends @RHYMEFEST

— Kim Kardashian West (@KimKardashian) May 26, 2018
Fuck i spelled leveraging wrong. Typing while pissed will do this to you ?

— Kim Kardashian West (@KimKardashian) May 26, 2018
You better believe I will make it my mission to take Donda's House from you and let my children run it the way it should be run! @RHYMEFEST

— Kim Kardashian West (@KimKardashian) May 26, 2018
Oh and lastly your flight cancelled to Wyoming. You thought you were really worthy to be on this album ???

— Kim Kardashian West (@KimKardashian) May 26, 2018
Sorry to all of my followers for flooding my timeline I know you have no idea who Rhymefest is.

— Kim Kardashian West (@KimKardashian) May 26, 2018
Rhymefest has already responded, welcoming Kardashian's interest in taking over the organization:
"At this point, if you and Kanye want us to dissolve the organization so you can do the work, we welcome that…As we will continue from our home on the South Side of Chicago, to do what we can to support the community we've worked five years to build in spite of you & Kanye's lack of interest or support. You've been not privy to the conversations that we've had, the emails that have been sent, and frankly, the positive press that Kanye has received as a result of our work. I encourage you instead of attacking me personally, to google us, watch the videos on our YouTube channel featuring our work and come actually speak to the young people who have been involved in our program before you, in your position of privilege from God knows where in the world, via social media attempt to dismantle this valued community asset. You and your team know how to get in contact with me, and we are awaiting your decision, because our community will be ok, regardless."
Hey @KimKardashian good to hear from you. Here's my response pic.twitter.com/dWvwZfr1b5

— Rhymefest (@RHYMEFEST) May 27, 2018