The Wu-Tang Clan Are Working On A New Album
Member Ghostface Killah will helm the project instead of RZA.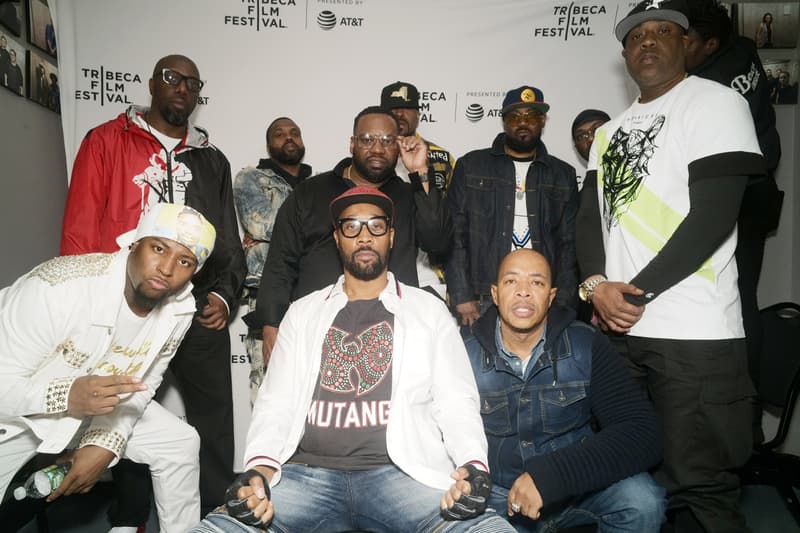 Following the countless mishaps with their previous project being purchased by Martin Shkreli and confiscated by federal authorities, The Wu-Tang Clan will release a new album together to celebrate their debut album.
Enter The Wu-Tang (36 Chambers) was the group's first album and this year marks its 25th anniversary. In an interview with Billboard, group members confirm the new effort and announce that Ghostface Killah will helm the project, as opposed to producer RZA.
"He's putting that together as we speak. There will be another Wu-Tang Clan album. We're working on that right now, and hopefully it's ready right with the 25th anniversary," says Masta Killa. Inspectah Deck then went on to say:
"He just gives it a new outlook and a fresh coat of eyes and ears. Ghost has taken it upon himself to say, 'I want to get the beats, I want to hear some things that's happening here,' so we're trusting him the same we trusted RZA in the beginning. Why not, man? Ghost has been successful in his solo endeavors. It's a change of pace. Hopefully we get another banger, another Wu classic out of this project as well, in the 25th anniversary."
There's no word on a release date for this untitled project, but it is speculated to drop close to or on November 9 this year, Enter The Wu-Tang (36 Chambers)'s 25th anniversary.
In other news, Denzel Curry recently snapped over a classic Wu-Tang Clan and Scarface beat.