Rhymefest Asks Drake to Help Donda's House Since Kanye Won't
The rapper claims that Kanye has abandoned Chicago's youth.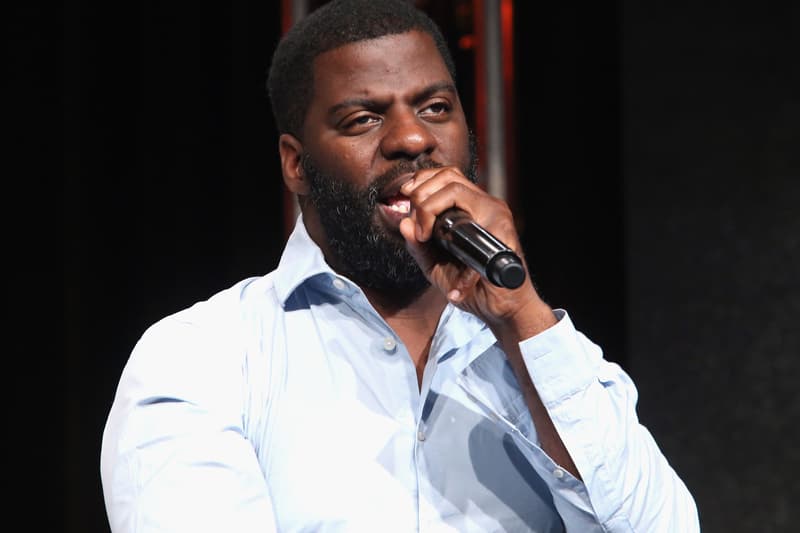 Back in November 2016, Chicago rapper and longtime Kanye collaborator Rhymefest purchased 'Ye's childhood home to create a community arts incubator and temporary hub for Donda's House. Rhymefest, Donnie Smith, and Kanye created the nonprofit in 2011 to honor the legacy of Dr. Donda West and support the arts for Chicago's youth.
Due to Kanye's recent Twitter statements, the organization has issued a lengthy statement on its website regarding their ties.
"While we cannot and do not speak for Kanye West and his views, we can and will speak up for the youth that we serve. We ask that those who feel hurt, angered by or frustrated with Kanye West not penalize or throw away their support, respect and advocacy for us."

"We ask that as you boycott and protest Kanye West, that you not forget that we are a non-profit organization that like other non-profits needs donations, corporate support and volunteers. We do not want your rejection of Kanye West, to be a rejection of Dr. Donda West and the thousands of lives she impacted including her own son. As we prepare to launch our summer programming, we have been bombarded with inquiries about Kanye West. As we seek support to convert Kanye's childhood home into a recording studio, museum and learning space – we have been unable to secure the financial support of Kanye despite multiple attempts, and despite those early conversations about his plan of support and advocacy for the youth in our programs."
As the recent beef between Pusha T/Kanye and Drake resulted in Drizzy invoicing G.O.O.D. Music for $100K, Rhymefest has decided to use the opportunity to reach out to the Toronto rapper for assistance.
I'm asking @Drake to help the part of Chicago Kanye has Abandoned! Please contact @DondasHouse

— Rhymefest (@RHYMEFEST) May 26, 2018
He also called out Kanye for turning his back on the organization and asked people to support Donda's House in lieu of purchasing Pusha T's latest album.
I'll take the Heat because I know who & what I'm dealing with! I also have Proof! What do you do when your brother turns into #DarthVader

— Rhymefest (@RHYMEFEST) May 26, 2018
Neither Drake nor Kanye have issued any statements regarding the matter. Head over to the organization's website to read the full statement.