France Defeats Croatia to Win the FIFA World Cup 2018
With Paul Pogba, Kylian Mbappe and Ivan Perisic scoring.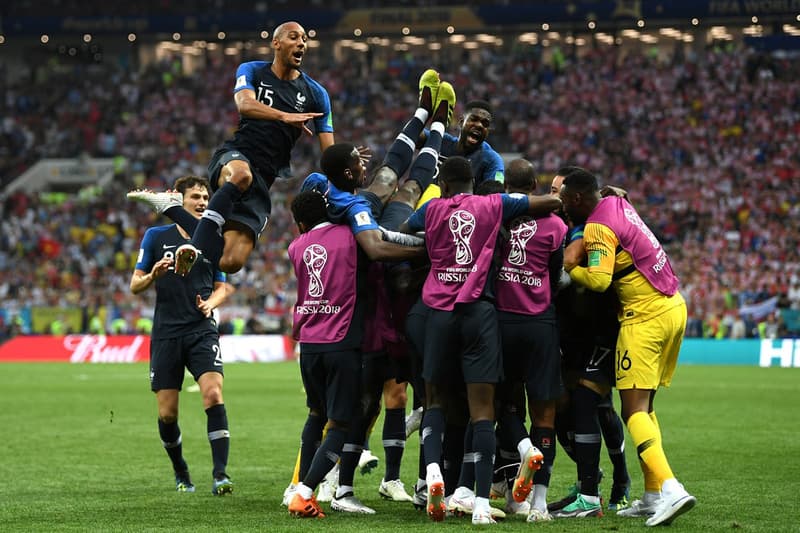 France reigned victorious over Croatia, nabbing the 2018 FIFA World Cup title with a final 4-2 score in Sunday's final match. The French squad led 2-1 at halftime due to an own-goal beamed off of Mario Mandzukic's head, a first in the history of World Cup finals and the 12th one in the entire tournament. After four pitch invaders disrupted the match in the 52nd minute, an act claimed by Punk rock group Pussy Riot on social media, the match continued with France quickly gaining a 4-1 lead with goals from Paul Pogba and Kylian Mbappe in the 59th and 65th minutes before Mandzukic clinched one for the Croatians in the 69th.
France's first World Cup title was back in 1998 when the French team defeated Brazil in Paris. Now, they're bringing back a second crown home from Moscow.