Helly Hansen Files Lawsuit Against Off-White™ for Alleged Logo Infringement
The sportswear label is not playing around.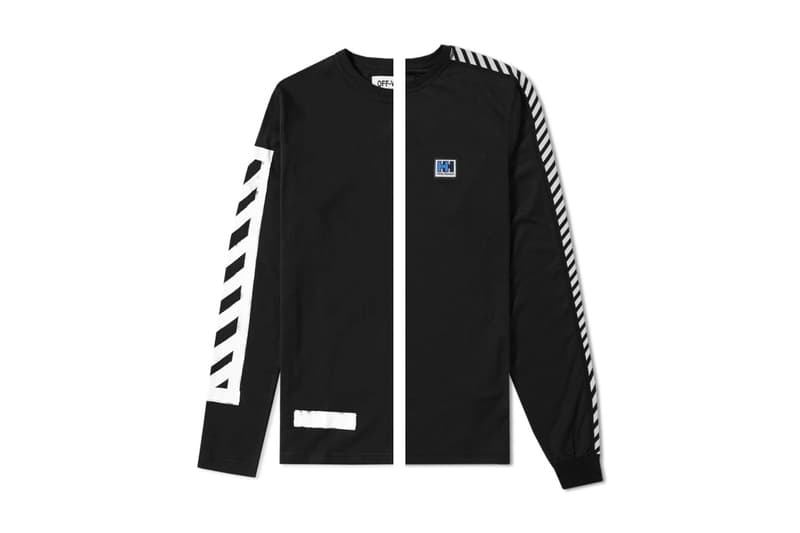 Just this past week, Norwegian sportswear brand, Helly Hansen filed a suit in Illinois Federal Court against Off-White™ for alleged logo infringement. As reported by The Fashion Law, Helly Hansen's protest centers around claims that Virgil Abloh's streetwear imprint "has adopted a logo that is confusingly similar to Helly Hansen's HH Stripe Logo," and in turn used such emblems on products that are "the same and/or similar to the goods/services offered by Helly Hansen under its HH Stripe Logo."
The sportswear brand attests that the luxury label employed the infringing trademark to create a falsified affiliation between both camps when none actually exists. With that in mind, Helly Hansen affirms that Off-White™ applied and received two federal trademark registrations from the U.S. Patent and Trademark Office on the logo in question, to which the former is seeking to have canceled once and for all.
As it currently stands, HH's case revolves around trademark infringement, unfair competition, and a violation of the Illinois Uniform Deceptive Trade Practices Act, which it hopes to receive monetary mitigation due to damages, as well as preliminary & permanent injunctive relief. If all works out according to plan, Off-White™ would be forced to surrender the presumed infringing logo and will be compelled to cough up all products, labels, signs, prints, advertisements, and other related articles for destruction that infringe upon Helly Hansen's trademark rights.
In case you missed it, Chanel filed a $56 million USD lawsuit against an eBay dealer for improper product packaging.