NAV, Sheck Wes and More Spotted in Hawaii With Travis Scott
Gunna, Don Toliver, Frank Dukes, Sonny Digital, WondaGurl, Wheezy, Mike Dean and more were also spotted.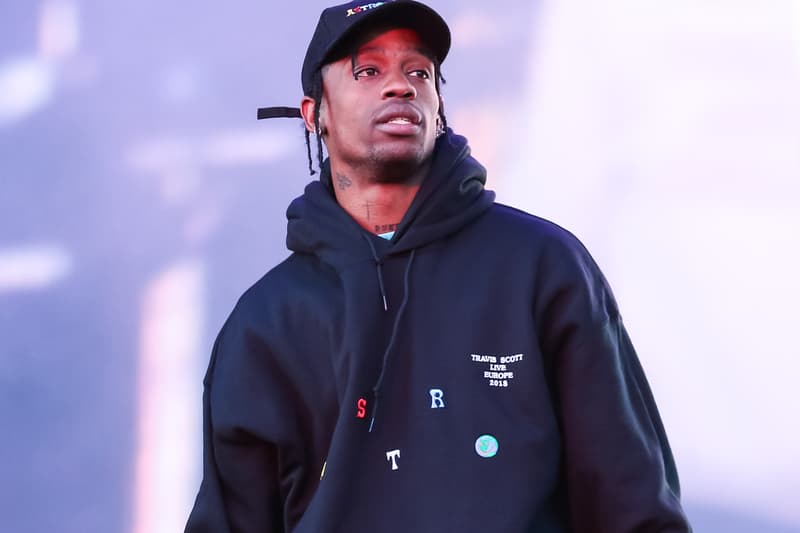 Travis Scott is working with a ton of talent in Honolulu as he puts the finishing touches of his forthcoming album, AstroWorld. Taking a Kanye West approach, a number of artists and producers have been spotted with La Flame in Hawaii including FKi 1st, Gunna, Don Toliver, Sheck Wes, Allen Ritter, NAV, Amir "Cash" Esmailian, Frank Dukes, Sonny Digital, WondaGurl, Wheezy, and Mike Dean. See AstroWorld sessions below.
Most recently, it was reported that a sequel to "Drugs You Should Try It" — a standout record of Travis' Travis' 2014 mixtape Days Before Rodeo — is allegedly being worked for AstroWorld, according to the Atlanta production duo FKi 1st, the producers of the original track.
There's still no release date on AstroWorld but it should be dropping this year.
Travis Scott posted this on his Instagram story of him and Mike Dean ? pic.twitter.com/dxVJIx9AwM

— Gee (@GeeSeeGhosts) July 8, 2018
Don toliver cactus way pic.twitter.com/XV5WzDCHnQ

— TRAVIS SCOTT FANPAGE (@YamzInTheTrap) July 11, 2018
FKi 1st, Sonny Digital and Mike Dean cooking up with Travis Scott (WondaGurl was also there) ? pic.twitter.com/4r6H5CV6KO

— Rodeo ? (@RodeoTheAlbum) July 8, 2018
Gunna just landed in Hawaii ? pic.twitter.com/TiFN3Oq9pn

— Rodeo ? (@RodeoTheAlbum) July 11, 2018
Nav and Wheezy there too pic.twitter.com/UHhAMkCVmH

— Rodeo ? (@RodeoTheAlbum) July 11, 2018
Sheck Wes is currently in Hawaii with FKi 1st, Sonny Digital, WondaGurl, Mike Dean and Travis Scott pic.twitter.com/wmsBirGKgQ

— Sheck Wes Fanpage (@SheckJesus) July 8, 2018
Allen Ritter has now joined the troops in Hawaii ? pic.twitter.com/U1Xsb3xLmX

— Rodeo ? (@RodeoTheAlbum) July 9, 2018