Here's Your First Look at the Cast of M. Night Shyamalan's 'Glass'
On-set photos of Samuel L. Jackson, Bruce Willis and James McAvoy.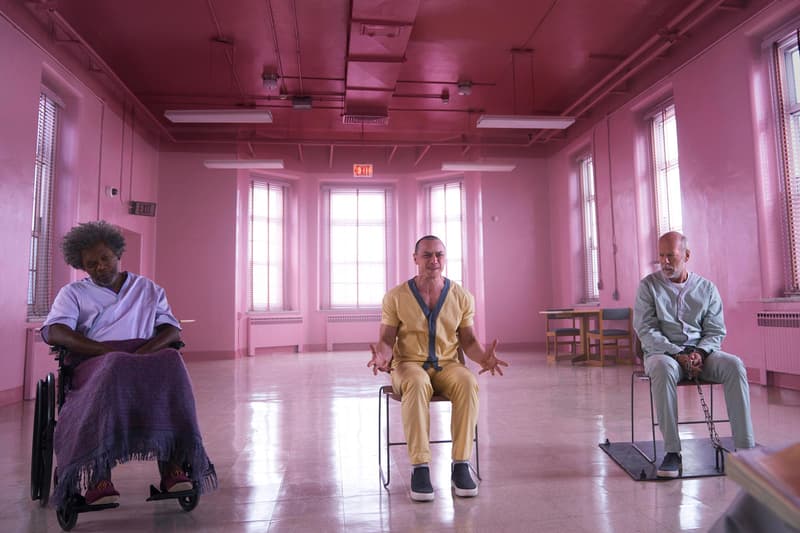 1 of 4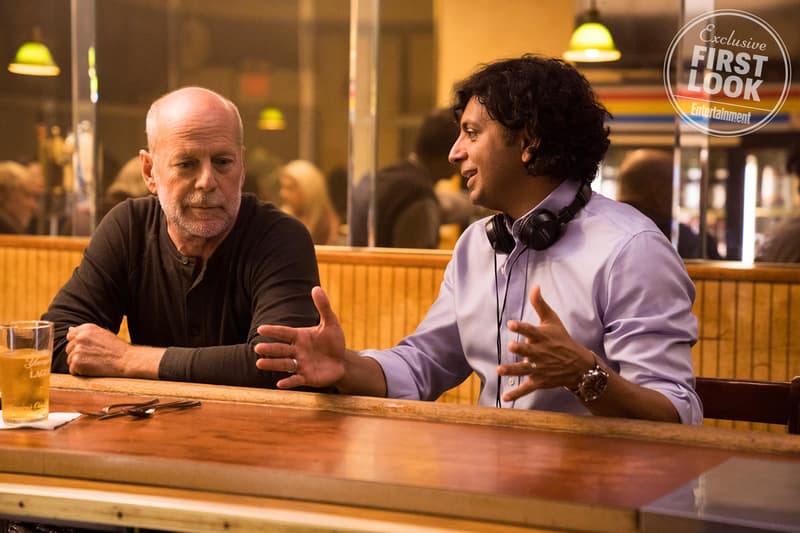 2 of 4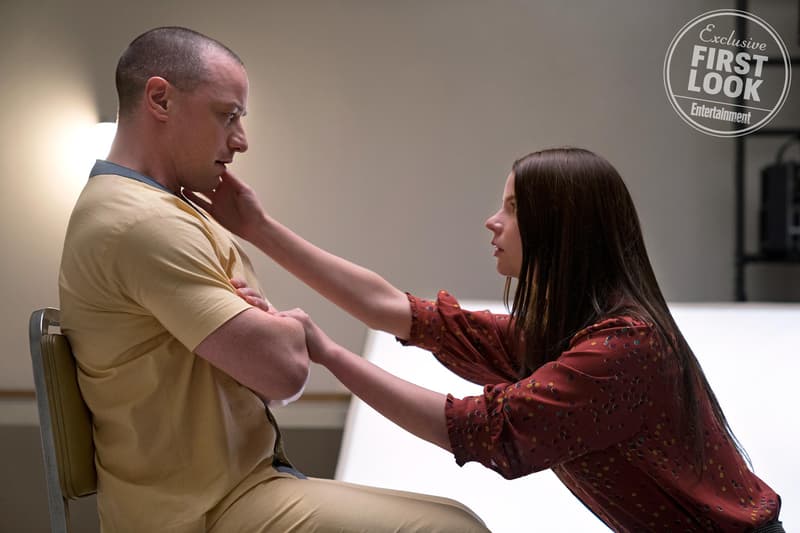 3 of 4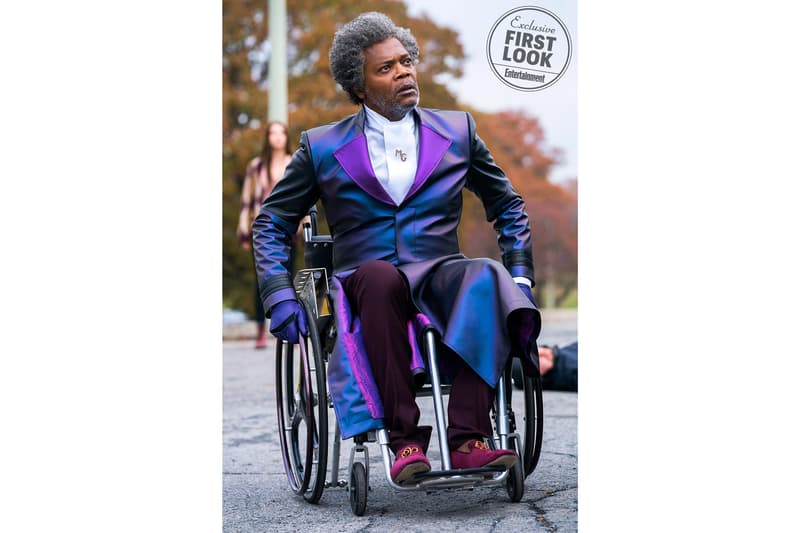 4 of 4
Following the recent reveal of the official poster, we finally have our first look of the cast for M. Night Shyamalan's upcoming Unbreakable and Split sequel, Glass. The ending of Split confirmed the film took place in the same universe as Shyamalan's Unbreakable film from 2000 starring Samuel L. Jackson and Bruce Willis. It also confirmed that the third entry of the pseudo-trilogy was imminent.
EW confirms that by the time James McAvoy signed on to play the villain from Split, he didn't even know a sequel would take place in this universe. McAvoy said in a recent interview that he was wised up during rehearsals by the director, stating: "We were chatting and he said, 'Well, maybe if this one does well, we'll do another one.' I was like, 'Really? We're going to do a sequel to Split?' He was like, 'Yeah, you know, bring back David and all that.' And I was like, 'David?'"  Shyamalan meant Bruce Willis' David Dunn, the blue-collar superhero of Unbreakable. That's when McAvoy knew: "Oh, wait a minute…"
The images reveal Split protagonist Casey Cooke will reprise her role in the film, and newcomer Sarah Paulson will join the fray as the doctor of the three imprisoned men convinced that they're "comic book characters." Shyamalan has stated "It's kind of the modern-day equivalent of 'I think I'm Jesus' or 'I'm an emperor.'"
In other news, Black Panther 2 may arrive sooner than you think.