7 Rich Rappers Who Were Sued & Lost the Battle
JAY-Z, Kanye West, Kendrick Lamar & Gucci Mane included.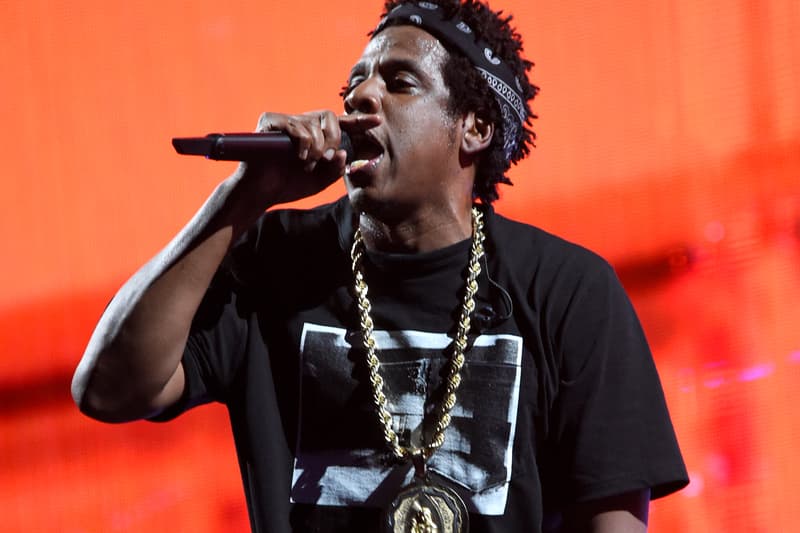 Another week, another lawsuit. In recent news, 2pac's estate was hit with an accusation over unpaid royalties from his song "Bury Me a G." Former Y?N-Vee member Natasha Walker, who provided backup vocals on the track filed a lawsuit against the late rapper's estate because she claims that a signed was in 1993 that made ensured she had 50% of the ownership of the track. Although the amount being charged has yet to be revealed, Walker's attorney Jennifer Harris believes that the case is relevant because the song continues to make money and is predicted to do so for the foreseeable future, despite being released 24 years ago.
This comes after the many indictments that were filed this year against some of music's biggest names over various reasons. Notable cases include Aspire's case against Cash Money for missing Drake profits, Frank Ocean's own dad suing him for $14.5 million USD over gay slur claim (which Frank actually responded to), Migos getting sued for allegedly stealing $20,000 USD worth of clothes, and Beyoncé getting slapped with a suit by the estate of the late Messy Mya for a sample violation. In the month of May, Lyor Cohen's management company filed a case against Travis Scott and charges were brought against JAY-Z for putting Roc Nation Logo on MLB Hats. The biggest music-related lawsuit of the year, of course, is awarded to Ja Rule and the Fyre Festival organizers, who all got hit with a federal class action lawsuit of $100 million USD for fraud.
While many of these cases either get dropped immediately or go on for years, there's been rare yet apparent instances where the plaintiff beats the defending rapper. Although some of these rap moguls are multi-millionaires and probably have the countries best and priciest lawyers taking care of their cases, some lawsuits are simply impossible to defend. Below are seven rich rappers who were sued and lost the legal battle.
JAY-Z
As the second-richest hip-hop mogul in the world, lawsuits are nothing new to JAY-Z. Albeit winning most cases, including one over the usage of the Roc-A-Fella logo and a legal fight over the "Big Pimpin" sample, one lawsuit that JAY surprisingly lost was over his Roc-A-Fella "Diamond" hand sign. Former pro wrestler Diamond Dallas page sued Jigga in the 2000s for allegedly taking his "Diamond Cutter" hand gesture, which debuted back in the '90s. In July 2007, JAY settled the lawsuit by handing Page an unspecified amount of money. Page quickly dropped the suit as soon as the check was given to him. Since Mr. Carter is undeniably richer than he is ten years ago, he might have been able to beat this case had it been charged against him in recent years.
The "Diamond" hand sign isn't the only successful lawsuit against JAY. Although they weren't sued per se, he and his wife Beyonce also lost a battle to a small wedding planner named Veronica Alexandra to trademark their child Blue Ivy's name. The couple had filed legal papers to protect the name Blue Ivy and had plans to make a range of baby products and clothes under the label. However, Alexandra had been running her business, Blue Ivy, since 2009 and stopped Jay and Bey for trademarking the name in fear of being put out of work.
Kanye West
Kanye West, along with Roc-A-Fella Records, Universal Music Group and Island Def Jam Music Group, were sued by singer Ricky Spicer in December 2013 for unauthorized usage of his voice in the song "Bound 2." West's representatives filed papers (dated March 6) to an NYC court on May 11 the following year to settle the suit. An altered version of Spicer's voice is found in the chorus, singing the track's main lyrics "bound, bound / bound to fall in love," which Spicer originally recorded as a child for his former group the Ponderosa Twins Plus One in 1971. A sum of money was paid to discontinue the suit, but neither Kanye's nor Spicer's camps commented on the case.
A Hungarian rock singer named Gabor Presser pressed a $2.5 million USD charge against West for sampling his 1969 song "Gyongyhaju Lany" for 'Ye's 2013 track "New Slaves." He sought the payment for copyright infringement, calling his own track "one of the most beloved pop songs every in Hungary and across Eastern Europe." In March this year, Kanye West finally settled the lawsuit, however, the terms of settelment were again not disclosed. Peter Cane, a lawyer for Pressor, said that the "matter has been resolved amicably" and Presser also revealed that he was "very glad it is over."
Kendrick Lamar
Back in 2015, Canadian rapper Jonathan Emile dropped a track named "Heaven Help Dem," which contained a verse from Kendrick Lamar. However, the song was shortly hit with a takedown notice and was subsequently removed from YouTube and SoundCloud. Emile sued Kendrick and Top Dawg Entertainment, Interscope and Universal Music Group for damages. The small claims court ruled in Emiles favor and according to his manager, gave him the equivalent to about $6,400 USD. In an interview with Billboard, the Canadian rapper revealed that Kendrick's team stopped contacting him the moment he paid for the feature. Emile clarified that he sued in order to "clear his name" because some listeners actually believed that the verse was stolen.
Future
Future signed a deal with Rocko's A1 Recordings in 2011 but the Freebandz general apparently breached the contract and was sued for management and finder fees. To settle the case, Future and Epic allegedly gave all royalties from his next two albums to Rocko. In addition, Future would also hadn over Rocko half of all touring revenues for the next two years. For then president LA Reid and Epic to get back the advance that they will forteit while Future pays Rocko back, Future signed a 360 deal with LA. For the next five years or until all back advancements are paid for, Future would give a portion of any deals made outside of music to Epic. The front end on all of the Atlanta rapper's music money would also be collected by Epic.
Future's ex Ciara also sued the rapper for a false light claim which in turn was an amended claim from the defamation suit she initially filed against him. Future Hendrix has made an agreement to issue a general apology and also to not make any negative comments about her. In addition, he would also not talk about custody arrangements in interviews. Breaking any of these agreements would warrent up to $5 million USD.
Gucci Mane
Ever since getting out of prison last year, Gucci Mane's been a changed man: living healthier, making better life decisions and setting a good example for the kids. However, before his three-year bid behind bars, things weren't always as straight-edge and clean cut for Guwop. In May 2012, the Atlanta rapper lost a $274,523 USD battle in court after New York jewelry company Rafaello & Co. sued the rapper for stealing diamonds. The company claimed that it loaned the rapper a $130,000 USD diamond pinky ring, as well as a diamond necklace and bracelet worth $110,000. Gucci was given 15 days to either pay for them or return them, but the rapper only managed to compensate $40,000. To make things worse, Gucci never showed up to court. After a lien was placed on the rapper's property, he still did not respond.
Lil Wayne
In 2012 Quincy Jones III, son of veteran producer Quincy Jones, filed a countersuit against Lil Wayne for $2.2 million USD because the rapper blocked the release of his biopic The Carter because he hated it, which ended up infringing on its profits. Jones, who sought to release the film, filed a lawsuit in order to be reimbursed for lost profits. Weezy showed dismissive behavior towards his lawyer in a deposition that leaked online a month prior to the case. The New Orleans rapper originaly sued Jones to prevent the film from releasing and also had issues with Jones for unauthorized use of music for the film.
Mac Miller
Mac Miller was sued for $10 million USD by Lord Finesse over claims that the instrumental track from his 1995 single "Hip 2 Da Game" was used the primary inspiration behind "Kool Aid & Frozen Pizza." from Mac Miller's K.I.D.S. tape. The complaint stated that it "is a case about a teenage rapper — Mac Miller — copying the music from a song written, produced and performed by Lord Finesse, a hip hop legend, changing the title and then distributing it under his own name in order to launch his music career." Although Rostrum tried to defend Mac, claiming that the label never directed profited from Finesse's music because the mixtape is free, the case still stood. Eventually, Mac settled the $10 million USD lawsuit but details have not been disclosed to anyone but the judge in the case.