SANKUANZ Is the Emerging Chinese Streetwear Brand You Need to Know
"I think this is a change of era, a beginning of a new one."
1 of 9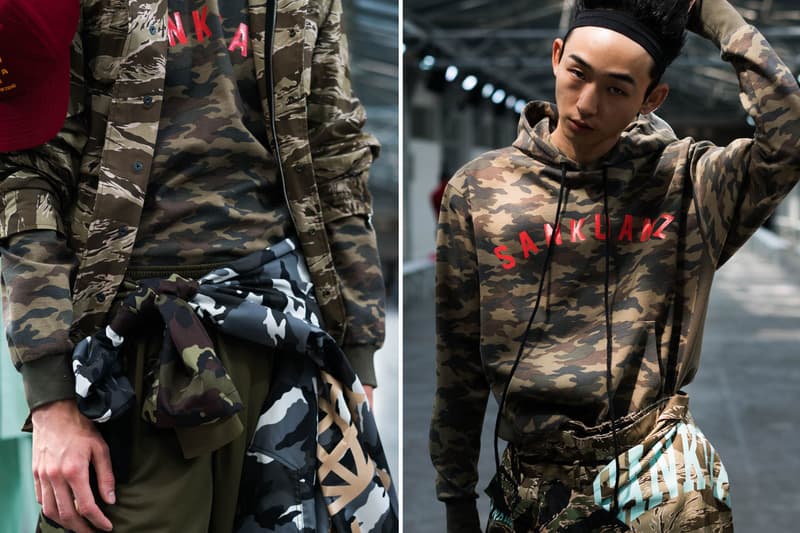 2 of 9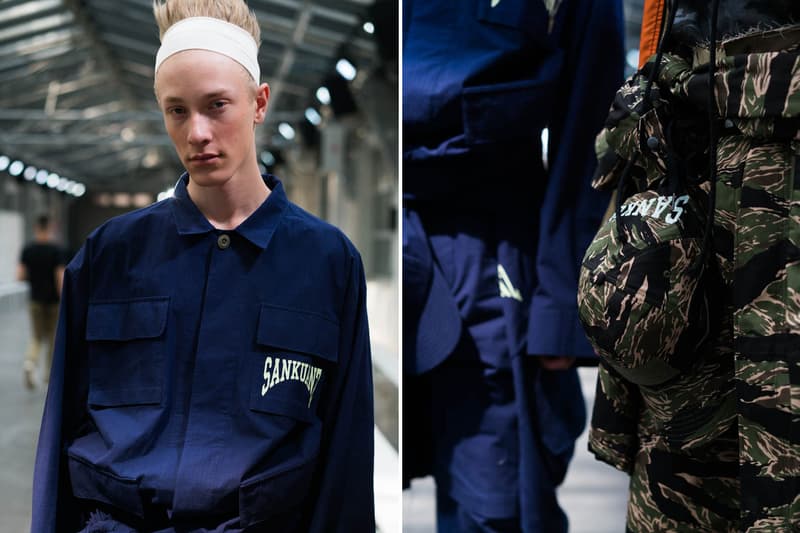 3 of 9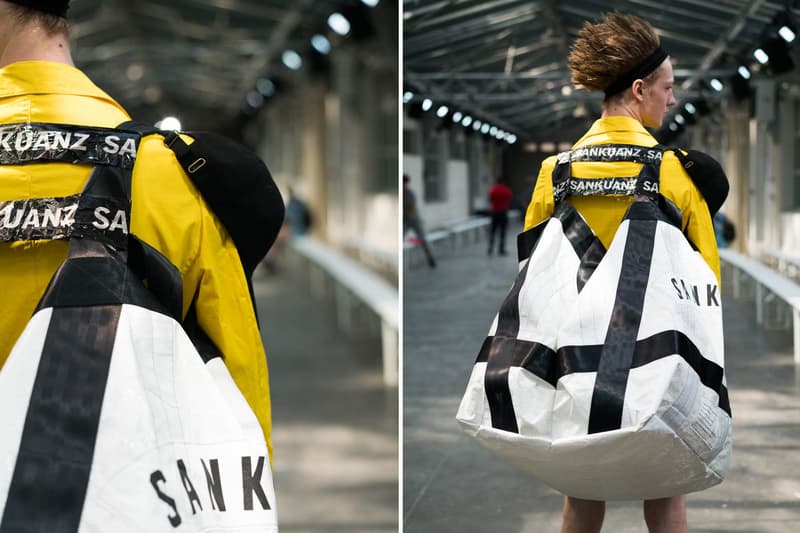 4 of 9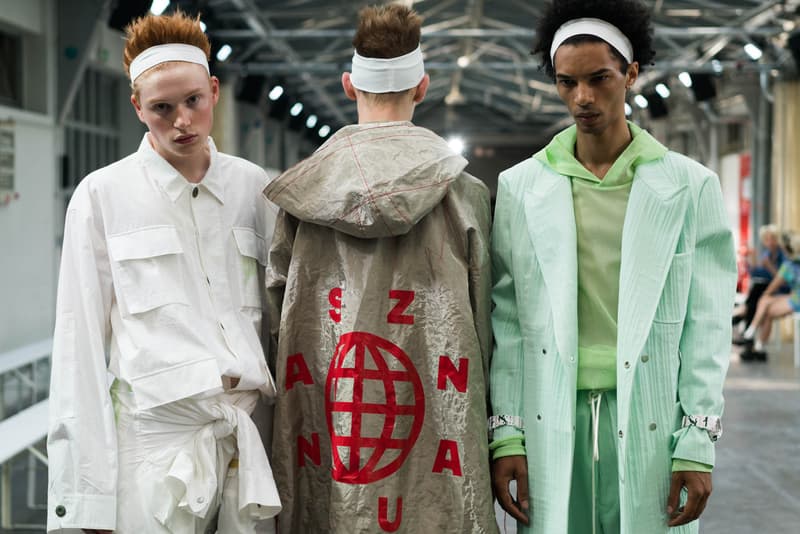 5 of 9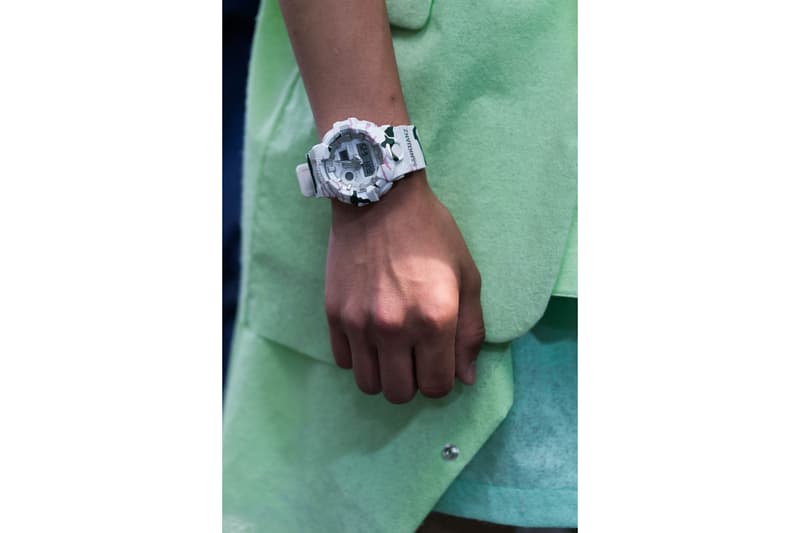 6 of 9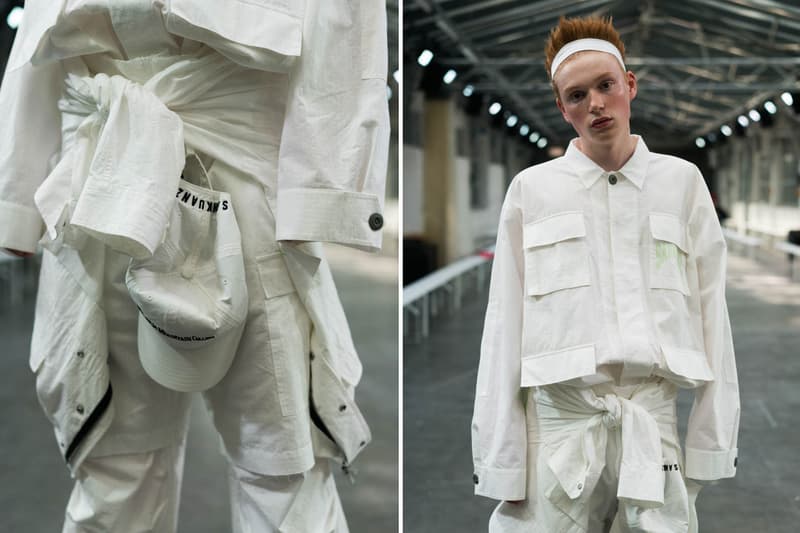 7 of 9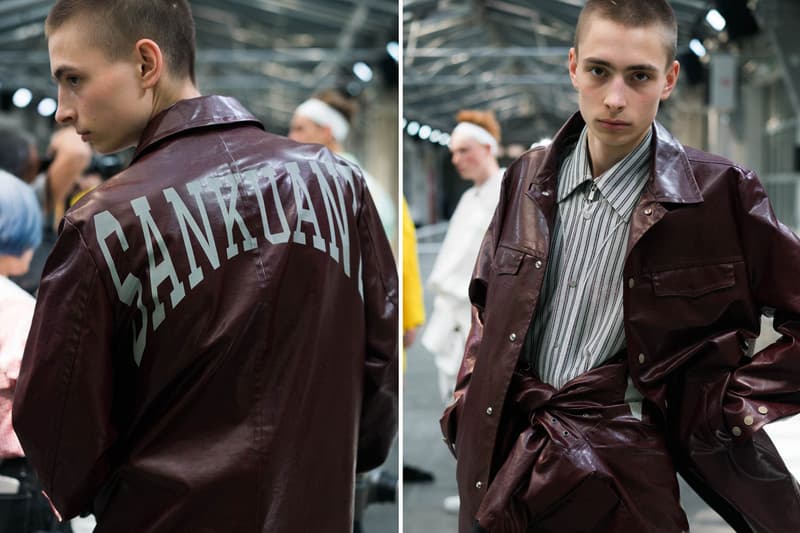 8 of 9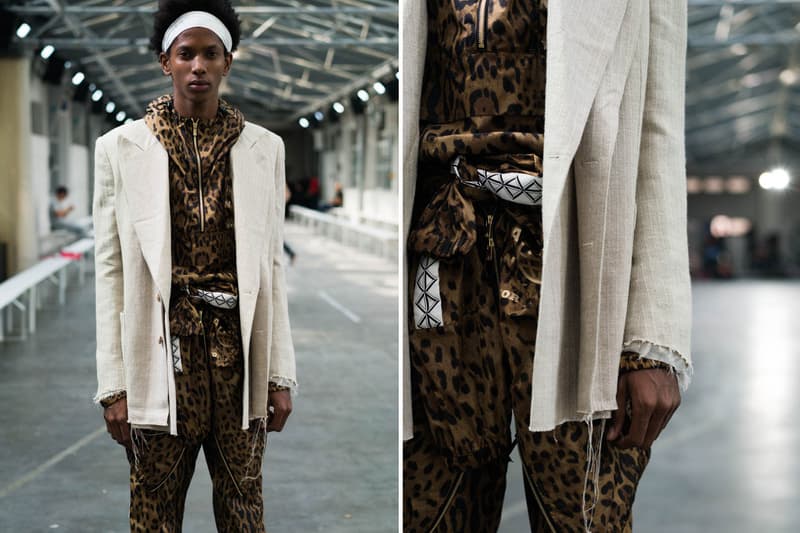 9 of 9
Since moving its seasonal showings away from Shanghai Fashion Week in 2015, designer Shanguan Zhe's label SANKUANZ has expressed an undeniable maturity in design with attention grabbing showcases in London and Paris. With each collection, Zhe is reintroducing the world to the creativity of China in the progressive garments of SANKUANZ.
The burgeoning Xiamen-based fashion label recently took to the runway at Paris Fashion Week Men's to exhibit its 2018 spring/summer collection. Inspired by artist Cy Twombly, it featured a bevy of military-inspired looks. The moving patterns in black/white, blue/white and red/cream utilized in the construction of trench coats, blazers, shirts and bottoms served as an ode to Twombly's artistic works and visual language as they dazzled an international audience. While the striking military camo found on jackets, hoodies and pants offered a jarring contrast, it also managed to create a layered depth to the series of looks. Additionally, accompanying oversized bags complemented outfits to highlight the bold flair found in this range.
The brand also took the Paris runway opportunity to show off a new G-SHOCK collaboration which will roll out in the coming months.
We recently caught up with Shanguan Zhe to discuss the emerging Chinese creative movement and get a better look at the details found in the 2018 spring/summer range.
Cy Twombly served as the main inspiration for your 2018 spring/summer collection, what was your connection to the artist?
I've always been fond of Cy's works. But I had only been appreciating them in catalogs and books until his retrospective exposition at the Pompidou this January. I was deeply amazed by the innocent strength. Then I decided to dedicate one collection to him, one collection of simplicity and innocence.
Is there a specific design from the latest collection that you're particularly fond of?
My favorite was the last look at the show, a suit with a bold red color print.
You showed a maturity in design with your 2018 spring/summer collection, can you go over what aspects of your design process has changed over the years?
The changes come from evolution of inspirational sources. Right from the first season, SANKUANZ had always been inspired by youth subculture. Until one day I suddenly realized those things could move me no longer. Therefore, we set out to look for deeper and grander themes from 2017. We have explored the relationship between science and technology, religion and human society through two collections. And for this 2018 spring/summer season, we turned to fine art for inspiration.
As a designer from China, how does it feel to display your collection in Paris for the world to see?
It is quite different from Shanghai. Paris has yet to become a stage for me to perform freely. For me, each Paris Men's Week is like an exam. I feel that I need a score to mark my progress and climb up to a new rank. But I also enjoy the process, even though it might take me more time than a western designer. I think it's fine. After all, it is a long way from Shanghai to Paris.
With stockists all around the world and showings in Paris, is there a specific reason why you continue your operations in the small city of Xiamen?
Xiamen is not necessarily where I live or work. But it is definitely where I will return. This is what it means to me. This small island provides beautiful views. Here, no one cares about fashion and there is not much socializing. Yet it is where I began, and it's loaded with tons of my memories.
What is your take on China's current fashion market and the direction it's heading?
I'm not very well-informed about China's market for mass market brands.
About designer brands, I think that China is undergoing a great evolution. More and more young people come into the industry, establishing their own brands and creating in a free way. Many are graduates from fashion colleges, while many others start from the street. I think it promises a great future.
We are seeing an increasing attention on Chinese designers as of late, do you believe this could be signalling a new creative movement?
I think this is a change of era, a beginning of a new one.
Is SANKUANZ received differently by local Chinese consumers and overseas consumers?
Local Chinese consumers get to see more aspects of SANKUANZ. They see SANKUANZ more than a brand: it is also a gallery, a music festival, even a restaurant.