Pharrell Williams Debuts Bright New adidas Originals Hu NMD
Another hit.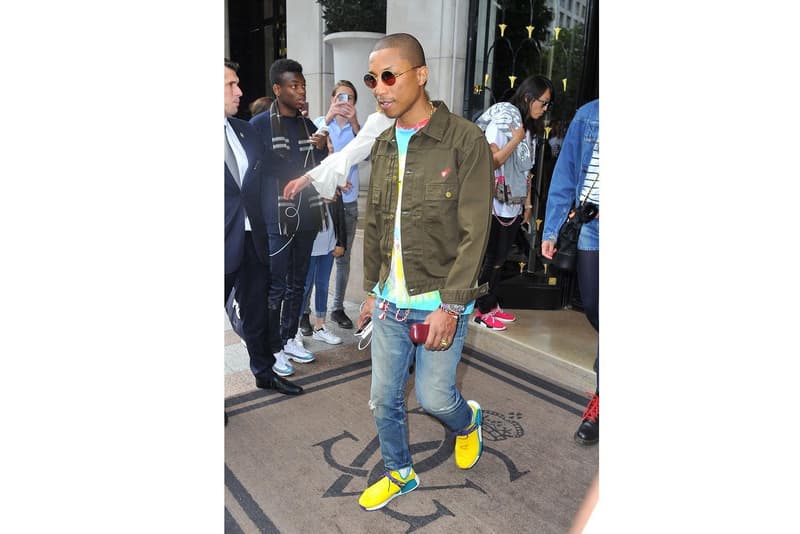 When it comes to the entertainment industry and fashion, Pharrell Williams is involved with everything at all times. Continuing to push and promote the adidas Hu NMD sneakers, the iconic hitmaker follows up the April unveiling of a grey incarnation of the shoe with the on-feet debut of yet another version of the product. This time around, Pharrell Williams steps out onto the streets with a particularly bright yellow pair. As caught by Instagram user Shoezar, Pharrell also sat down elsewhere while wearing the same yellow adidas Hu NMD. No official word or details have emerged, but vibrant colorways like this are basically tailor-made for the warmer seasons.
Courtesy of Shoezar and celebrity_vice's Instagram accounts, you can check out a couple shots of Pharrell's yellow adidas Hu NMD sneakers below. Back in February, Pharrell showed off yet another Hu NMD colorway.