Maisie Williams Hints at Possible 'Game of Thrones' Spoiler
The actress posts a cryptic Instagram message.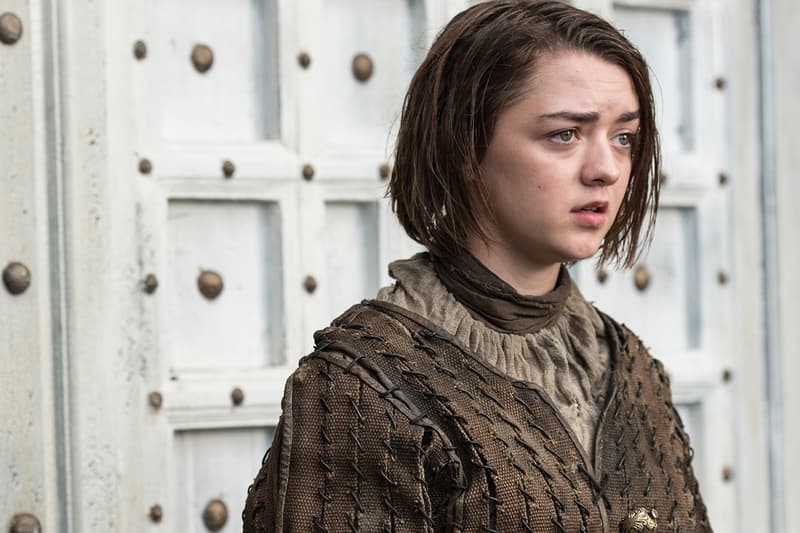 Warning: Possible spoiler ahead.
Emilia Clarke who plays Daenerys Targaryen in HBO's Game of Thrones recently shared her thoughts on the character's last scene after wrapping up filming for the show's eighth and final season.
Now, Maisie Williams who plays Arya Stark has finished shooting her final scenes as well. In an Instagram post shared on Saturday, the actress shared an image of her wearing a pair of "blood-stained" AF1's with the caption "goodbye belfast. goodbye arya. goodbye game of thrones. what a joy i've had. here's to the adventures to come #lastwomanstanding #barely #immasleepforthenextfouryears #justkiddingidontsleep."
The hashtag #lastwomanstanding could allude to the fact that Williams is the last actress to film her final scenes for the show. It could also hint at a massive spoiler revealing Arya Stark's fate on the coveted Iron Throne, which means overthrowing Cersei Lannister. While we're left to wonder what the caption actually references, we'll just have to wait until 2019 when Season 8 of GoT is slated to air.
If you're a fan of the series, be sure to also check out the rumored Game of Throne x adidas UltraBOOST collaboration.