DeMar DeRozan Pens Heartfelt Thank You Letter to Toronto Raptors Fans
"You took me in and embraced me as one of your own."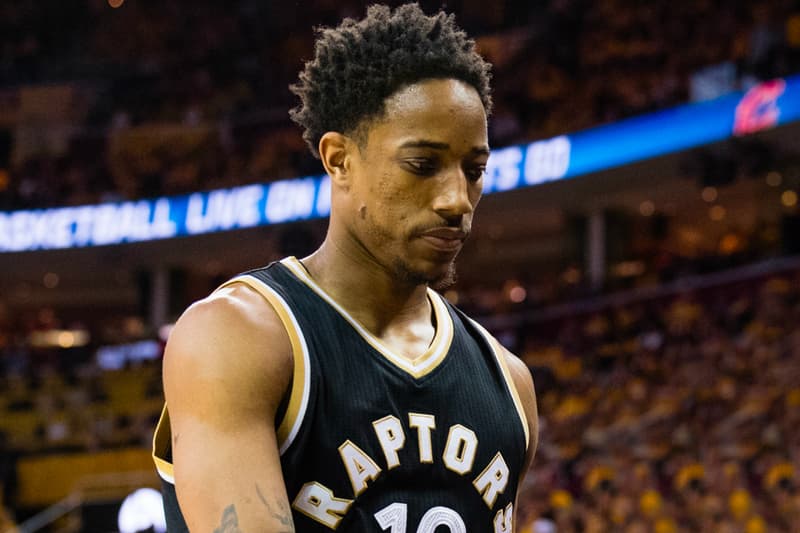 Last Wednesday, the sudden announcement of Toronto Raptors All-Star DeMar DeRozan being traded to the San Antonio Spurs for Kawhi Leonard was made.
Seemingly coming out of left field, the trade came as a complete surprise to both fans and DeRozan alike. Having spent nine seasons with the team, DeRozan has just penned a heartfelt thank you to all his fans, which he recently shared via his personal Instagram account. "You took me in and embraced me as one of your own," the California-born guard wrote.
Shortly after finding out about the trade himself, DeRozan posted to his Instagram stories, "Be told one thing & the outcome another. Ain't no loyalty in this game. Sell you out for a quick bit of nothing … Soon you'll understand … Don't disturb." Raptors team president Masai Ujiri has since apologized to DeRozan for leaving him with the impression he would not be traded. Ujiri also assured fans, "DeMar is the greatest player that's played for now for Toronto, at least for what he's done here. I guarantee you he will be respected for that and he will be acknowledged for that in the biggest way that we can possibly do it as long as I'm here."
Take a look at DeRozan's statement to his fans below:
"Words could never express what you've meant to me. I was just a 19 year old kid from Compton when we first met but you took me in and embraced me as one of your own. I am so grateful for the Love and Passion that you've give me over the past 9 years. All I ever wanted was to duplicate it 10x over just to show my appreciation."
Avid Toronto fan Drake also sent DeMar DeRozan a personal thank you message after Spurs trade.