Spurs Trade Kawhi Leonard to Raptors for DeMar DeRozan in 4-Player Deal
An interesting risk by the Raptors.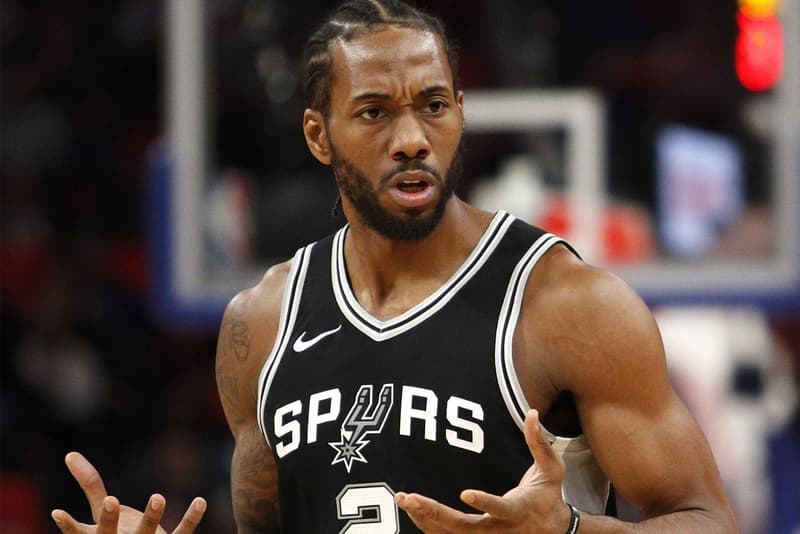 The madness surrounding Kawhi Leonard and the San Antonio Spurs is over, for now. According to ESPN's Adrian Wojnarowski, the San Antonio Spurs and Toronto Raptors have agreed to swap the two all-stars in a 4-player deal. The full package includes Kawhi Leonard and Danny Green being sent to Toronto in exchange for DeMar DeRozan, Jakob Poeltl and a protected 2019 first-round pick.
During the course of the previous NBA season – specifically the last few months – news has surrounded Kawhi Leonard and his displeasure with the Spurs organization. Leonard has mentioned on numerous occasions that he wants out of San Antonio and aims to play for the Los Angeles Lakers. Now with one year left on his contract, the ball is in the Raptors' court to convince him to remain up north or lose the defensive specialist during 2019's free agency period.
To add more salt into the wound, DeRozan recently shared via his Instagram story "Be told one thing & the outcome another. Can't trust em. Ain't no loyalty in this game. Sell you out quick for a little bit of nothing." According to ESPN, figures close to DeRozan told Chris Haynes that DeRozan spoke with Toronto representatives in Las Vegas during this year's summer league games and believe that he wouldn't be traded.
Let us know your thoughts on this dramatic move and if you see Kawhi Leonard actually suiting up for the Raptors this 2018-2019 NBA Season.
Spurs have agree to trade Kawhi Leonard and Danny Green to Toronto for DeMar DeRozan, Jakob Poeltl and a protected 2019 first-round pick, league sources tell ESPN. Trade call with league office is starting shortly.

— Adrian Wojnarowski (@wojespn) July 18, 2018
Kawhi Leonard has no desire to play in Toronto, league source tells ESPN.

— Chris Haynes (@ChrisBHaynes) July 18, 2018