Google Announces Plans for Subsea Cable From Virginia to France
It will cross nearly 4,000 miles of ocean floor.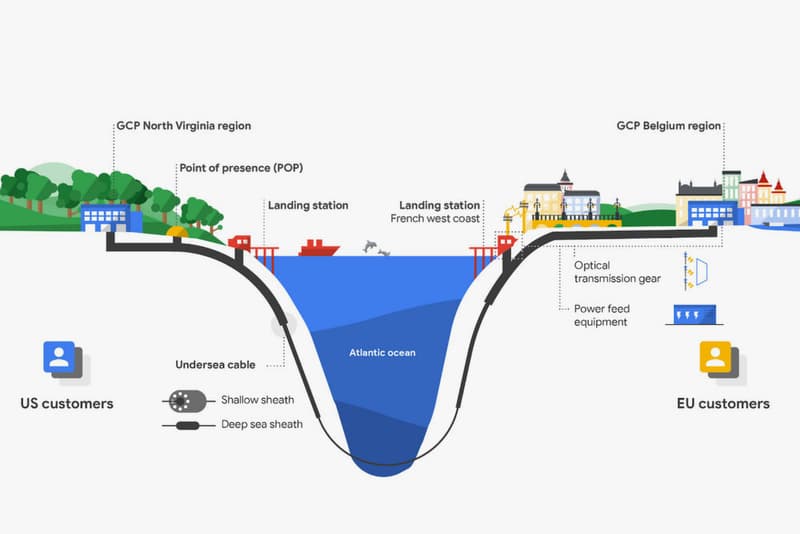 Google has announced its latest plans and this time its a huge subsea cable project. The line will cross the Atlantic Ocean, going from a data centre in Virginia directly to one in France. Named the "Dunant" cable after Red Cross founder Henry Dunant is expected to be fully operational by late 2020.
Google's Jayne Stowell explained the issues of companies that handle large amounts of data in a blog post, saying they could either lease capacity from an existing cable or do it themselves — and google had planned the latter. "Cables are often built to serve a very specific route. When we build privately, we can choose this route based on what will provide the lowest latency for the largest segment of customers."
In related news, 032c recently remixed the Google Pixel 2 case.