Rick Owens Designed Wearable Tents for SS19
The avant-garde designer continued pushing the envelope with "BABEL."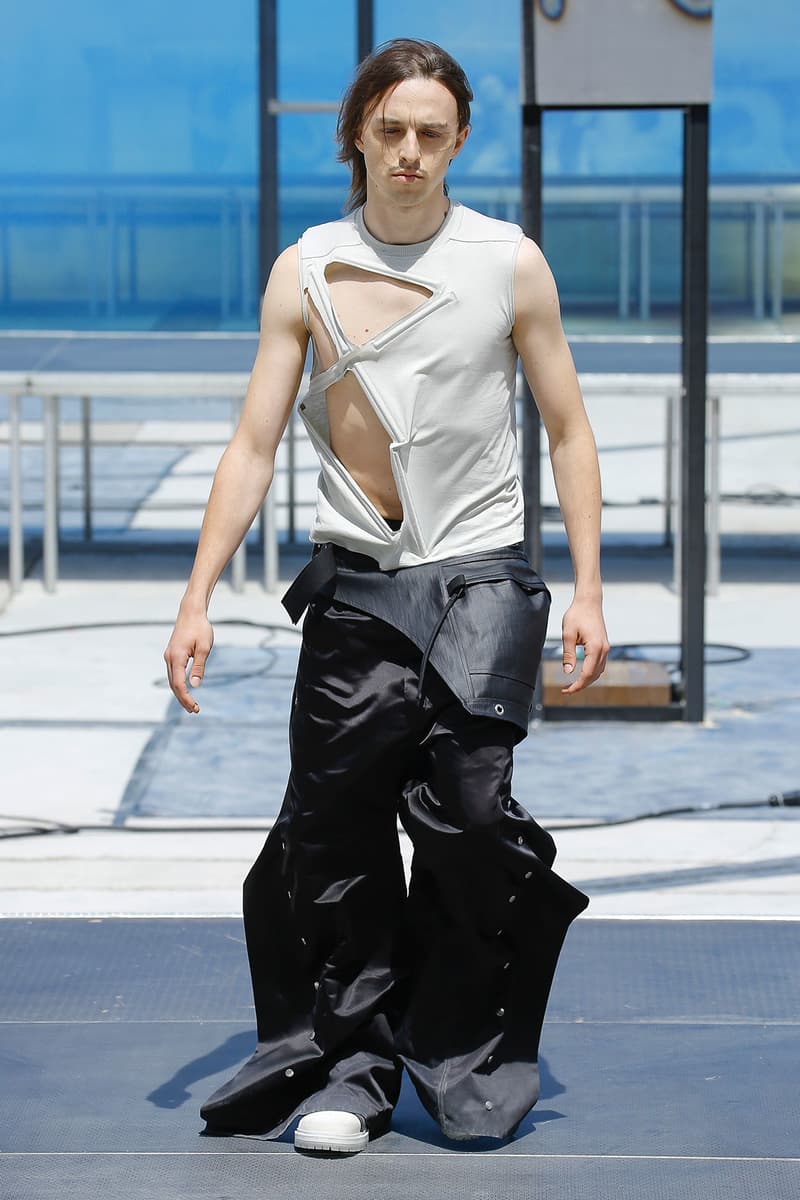 1 of 34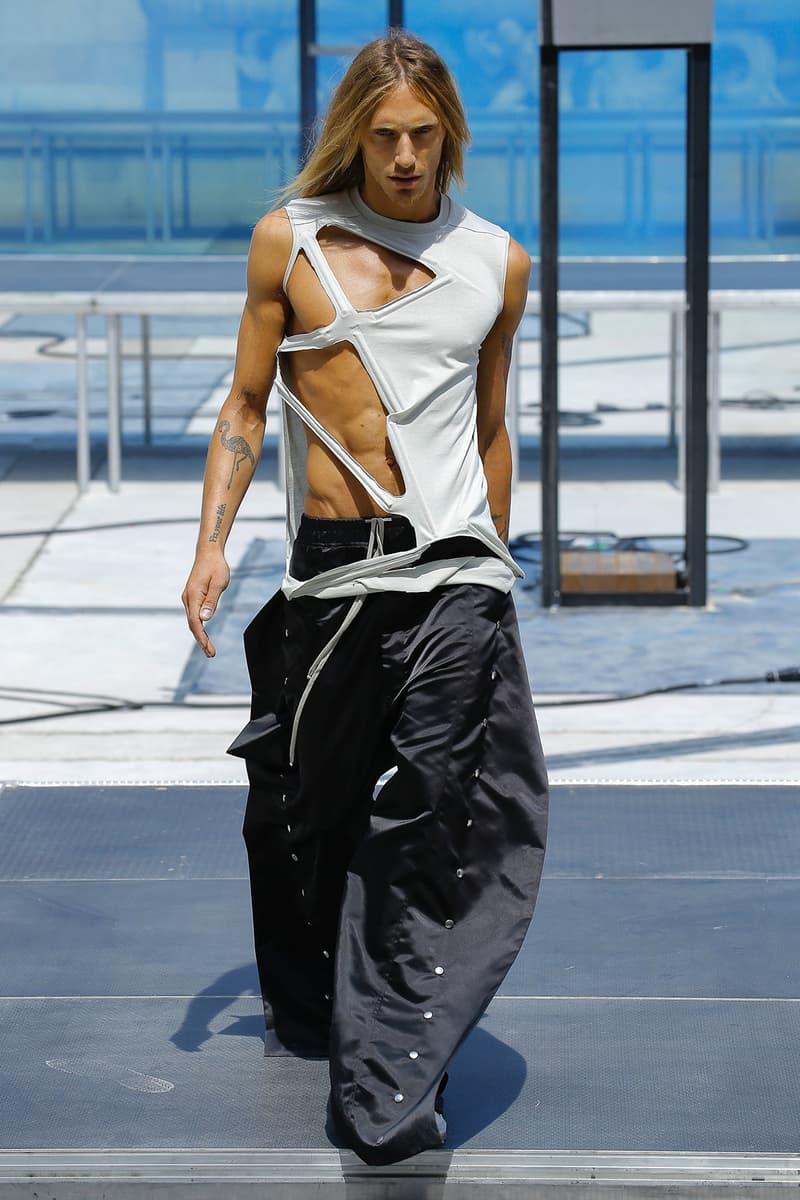 2 of 34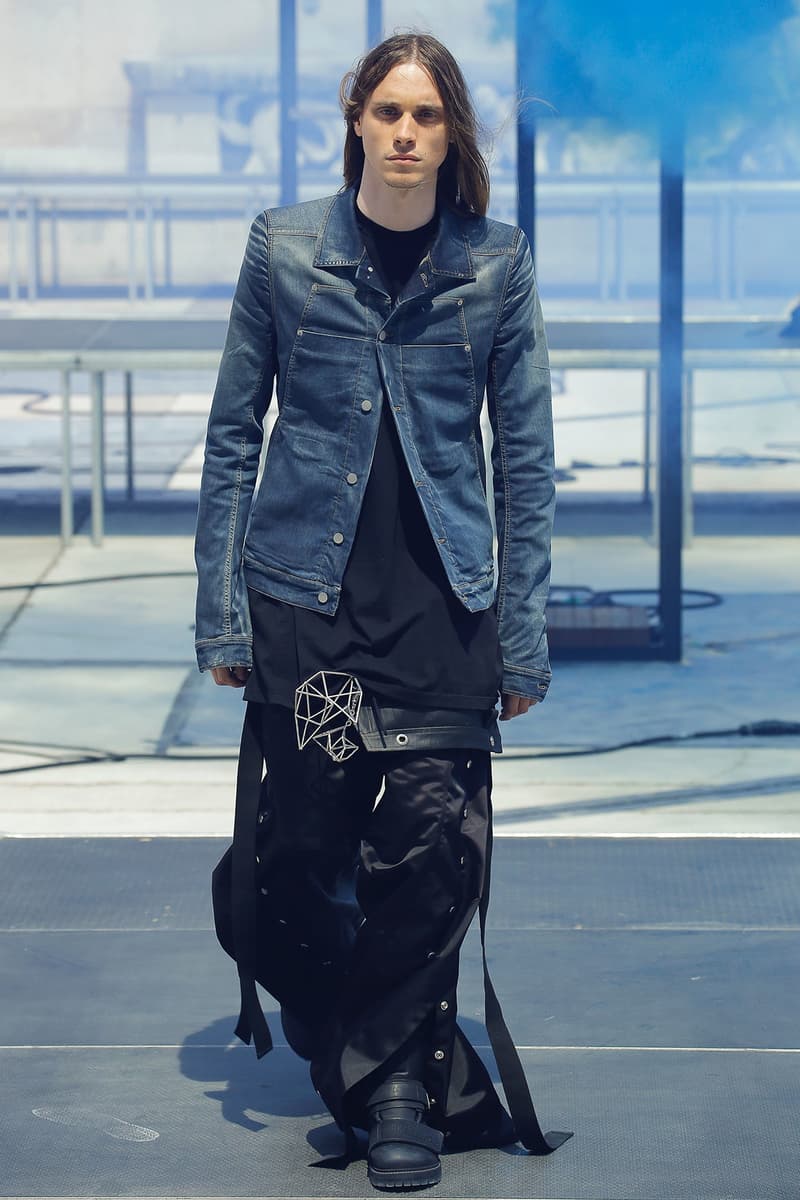 3 of 34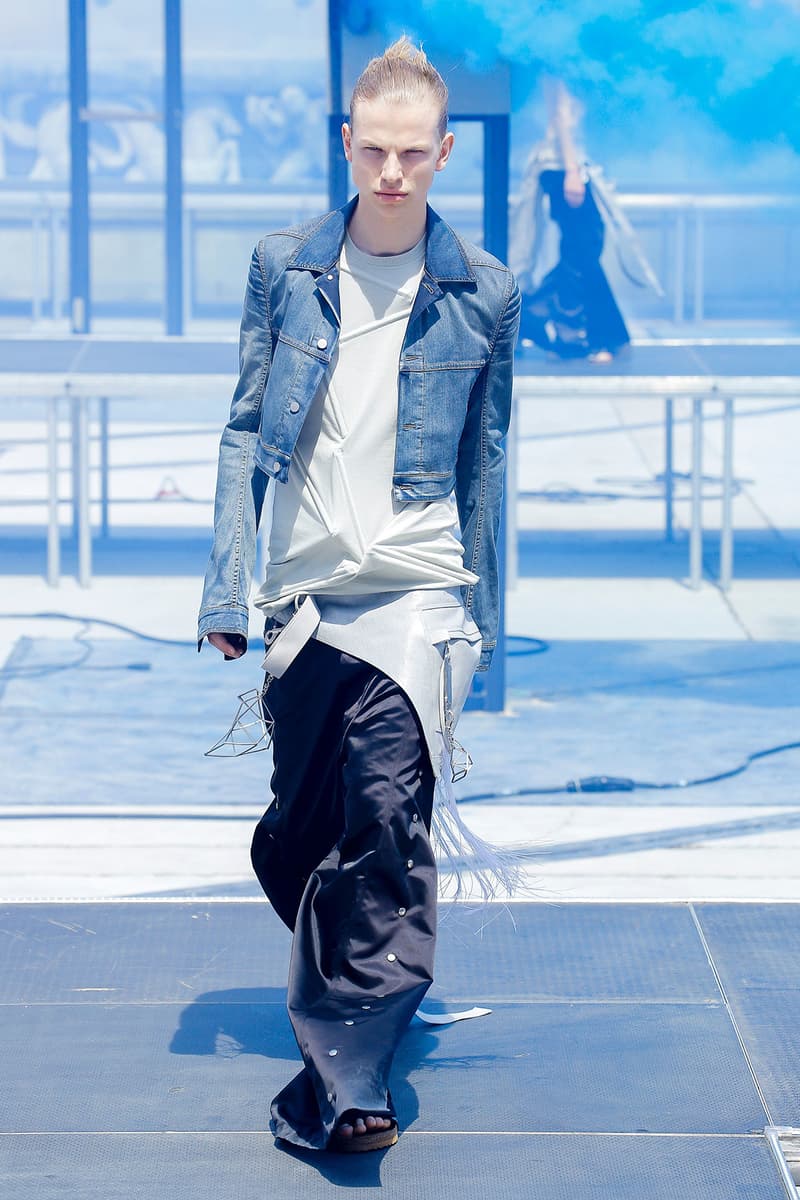 4 of 34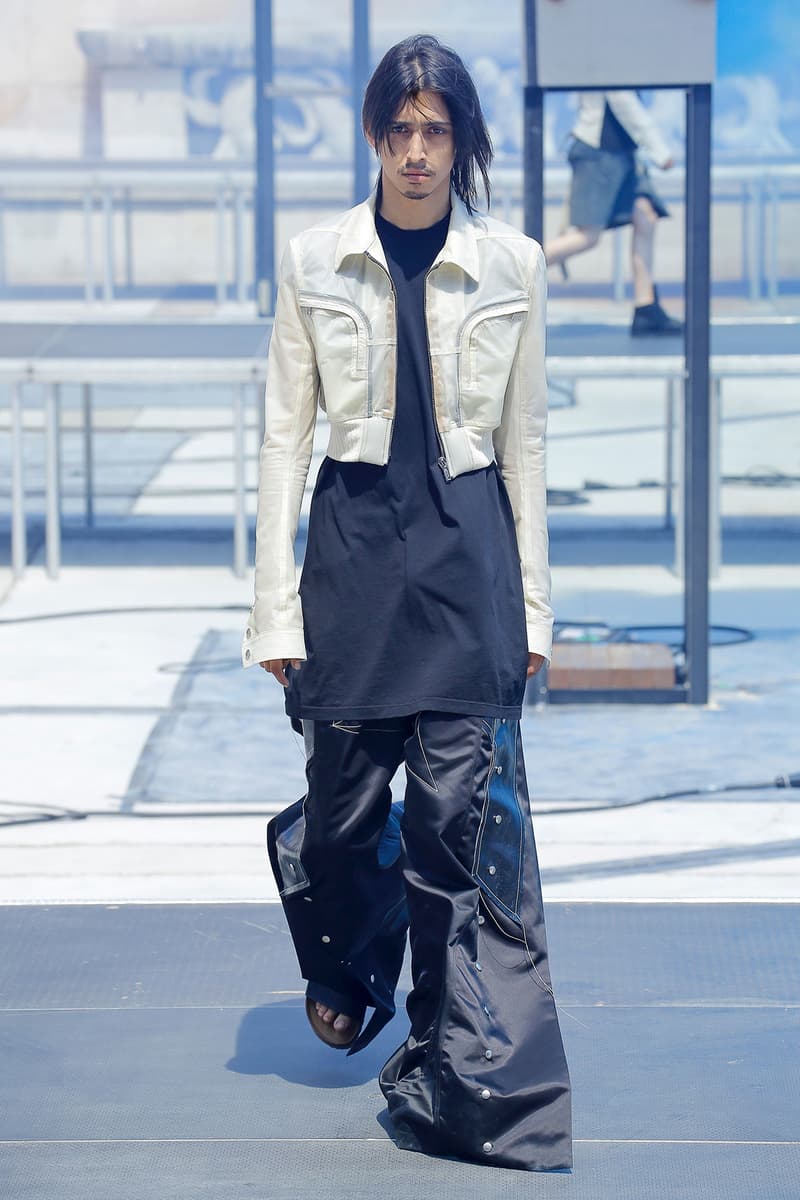 5 of 34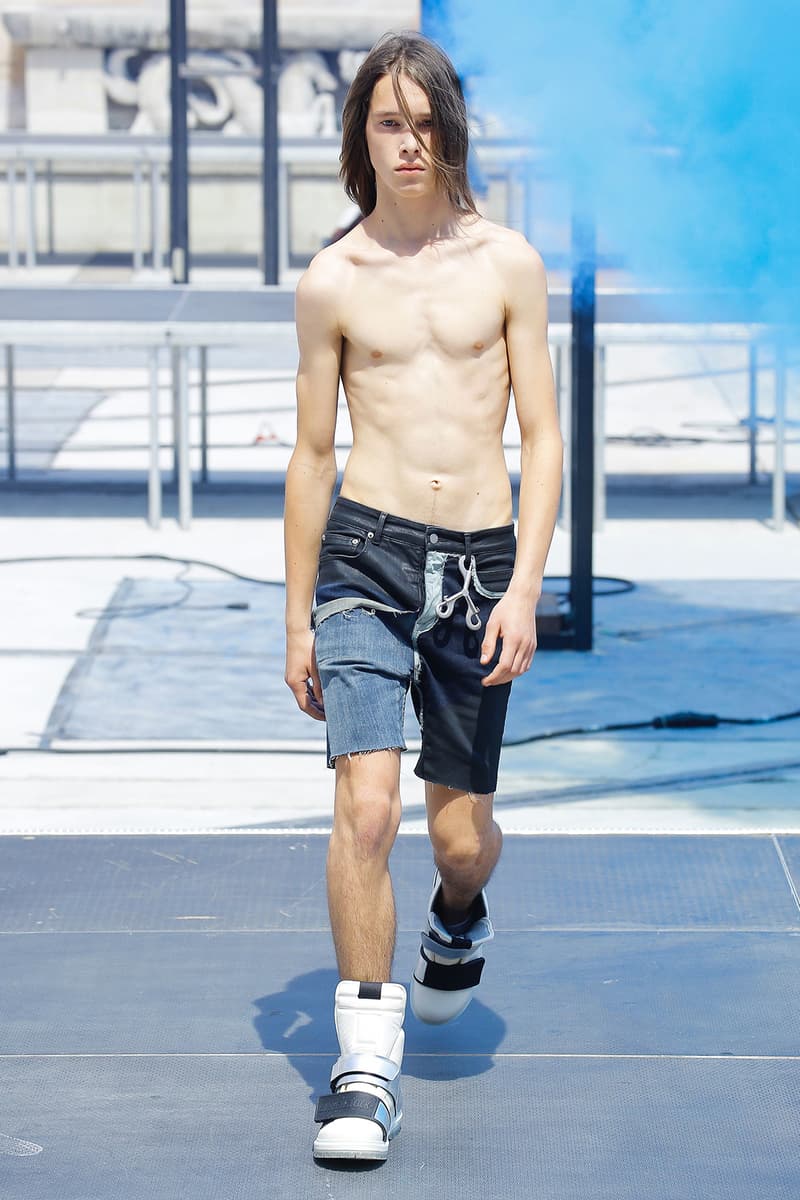 6 of 34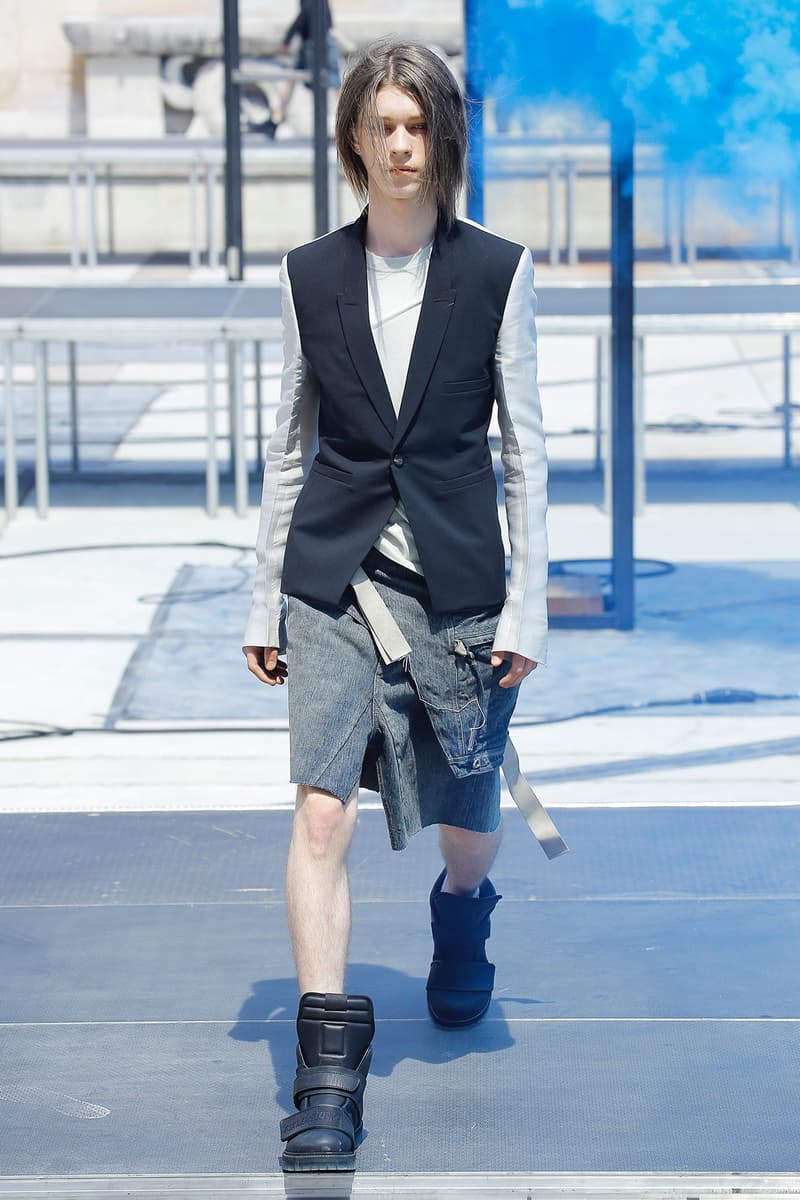 7 of 34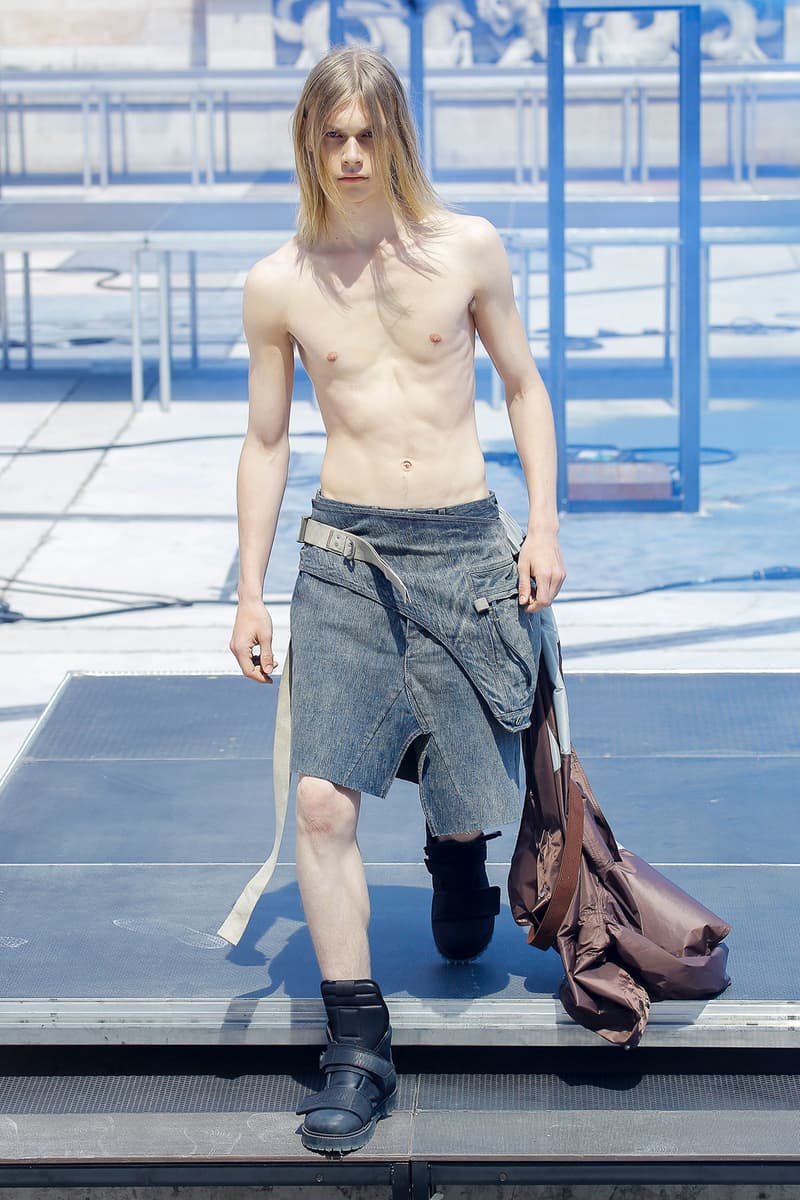 8 of 34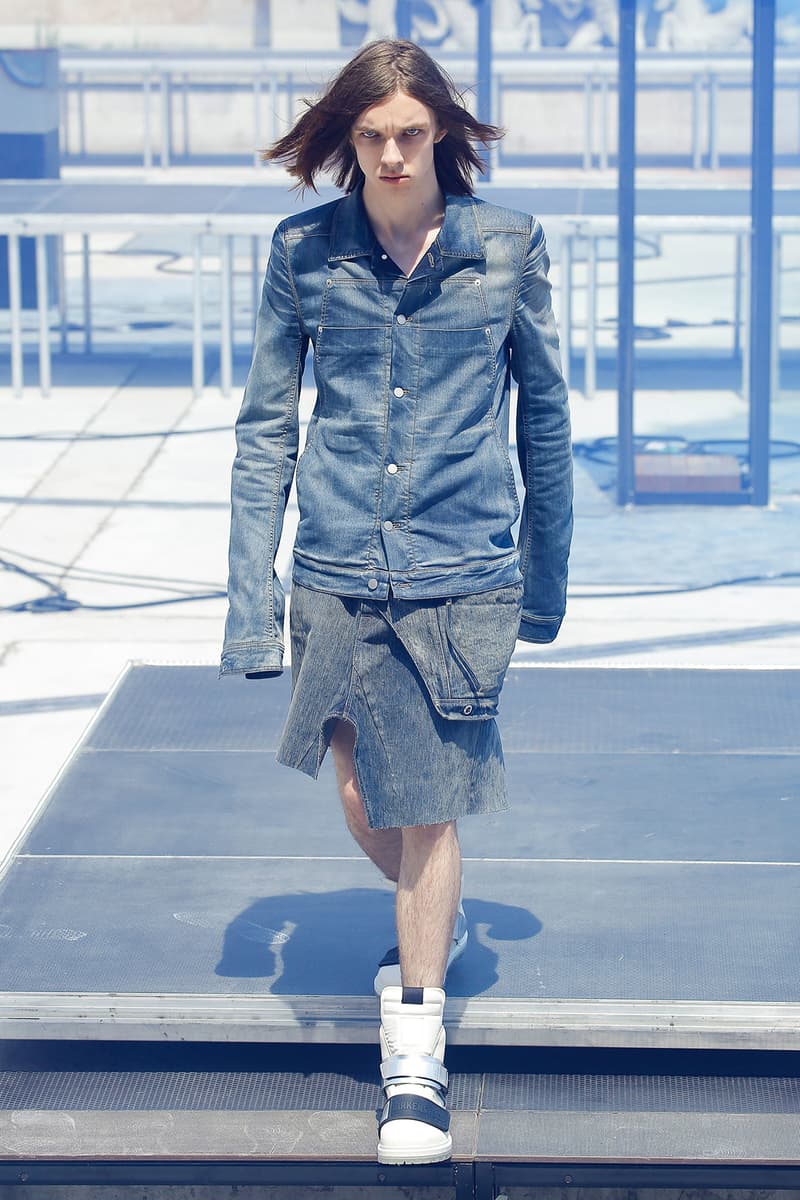 9 of 34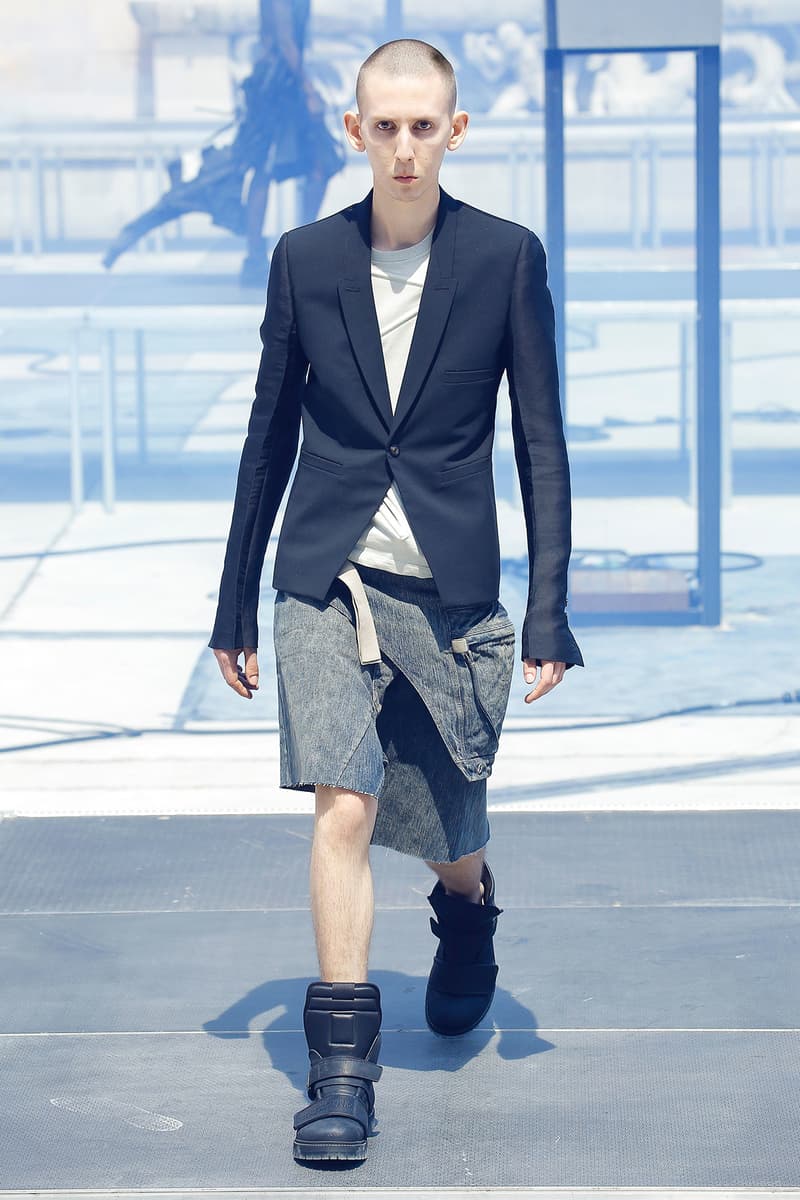 10 of 34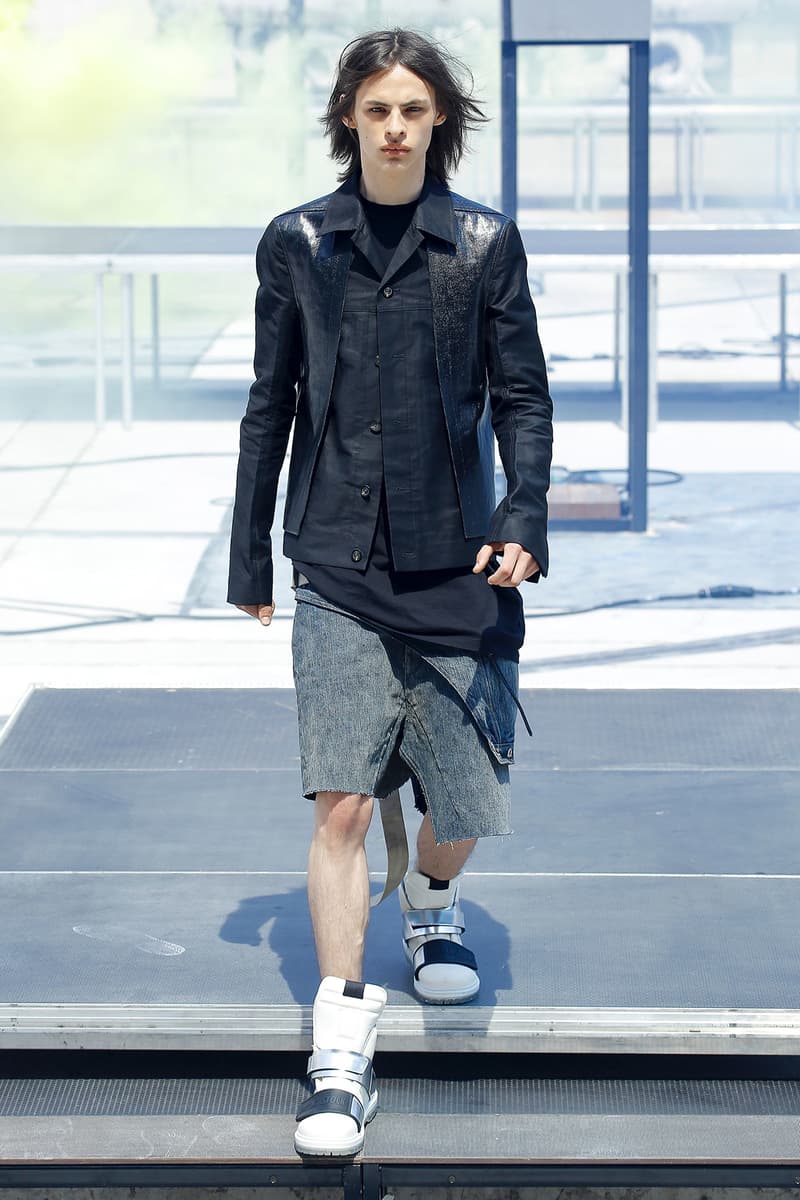 11 of 34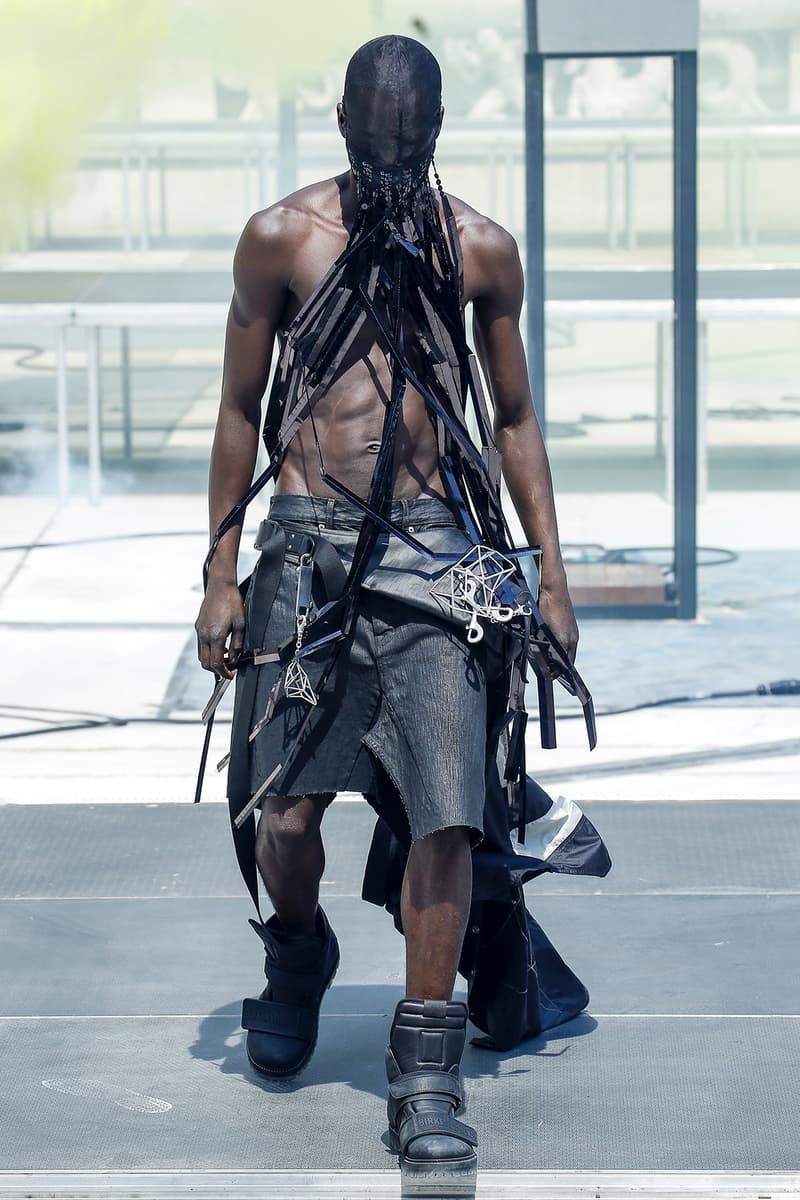 12 of 34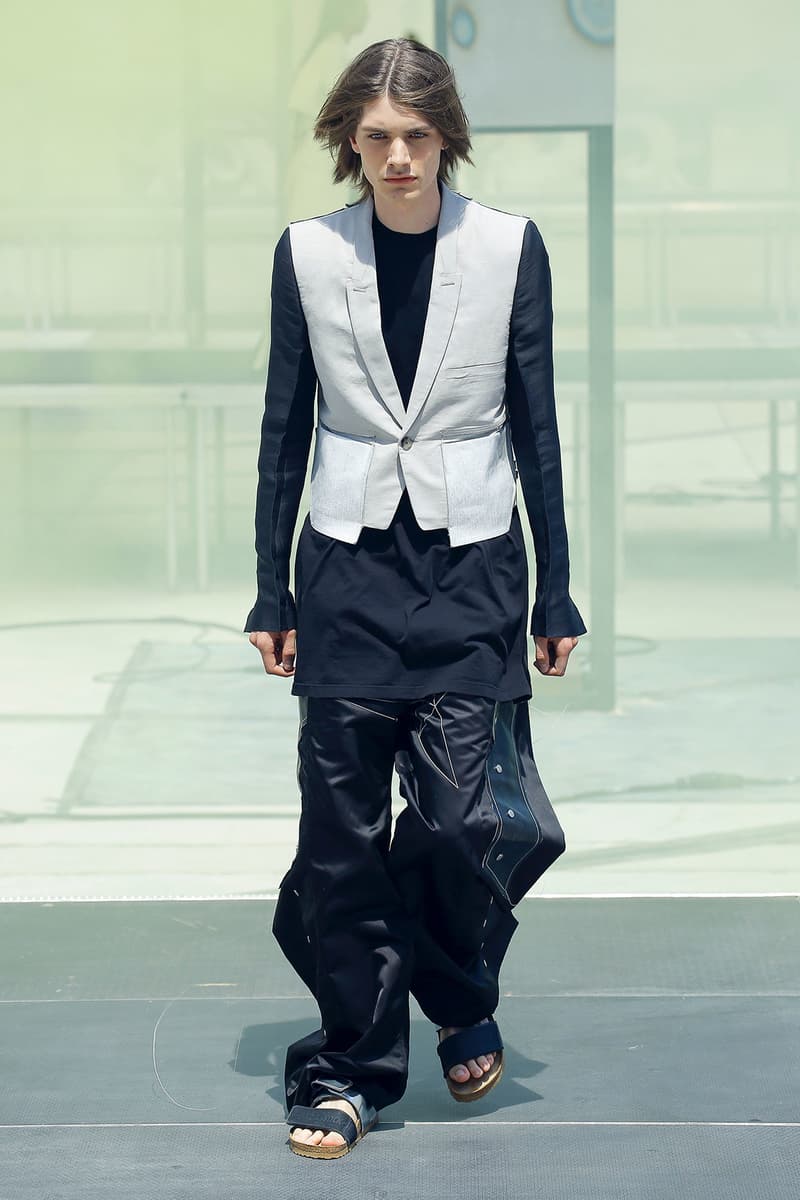 13 of 34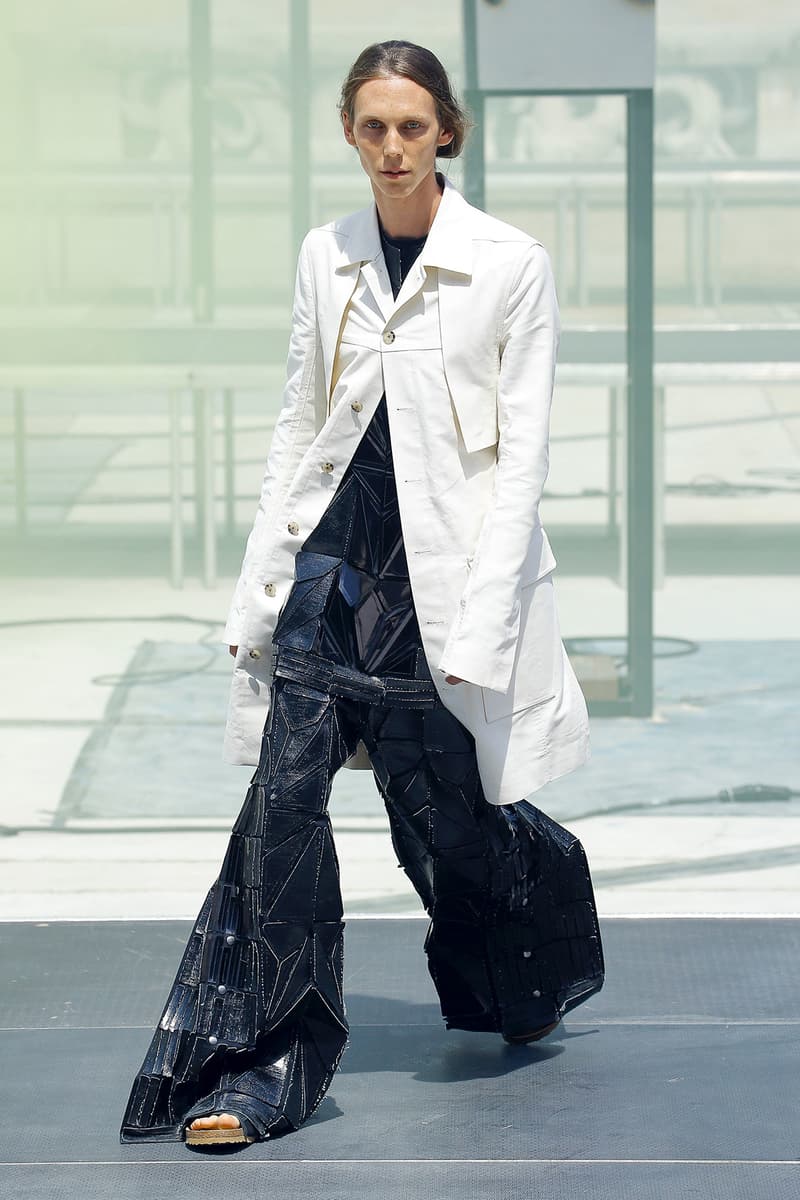 14 of 34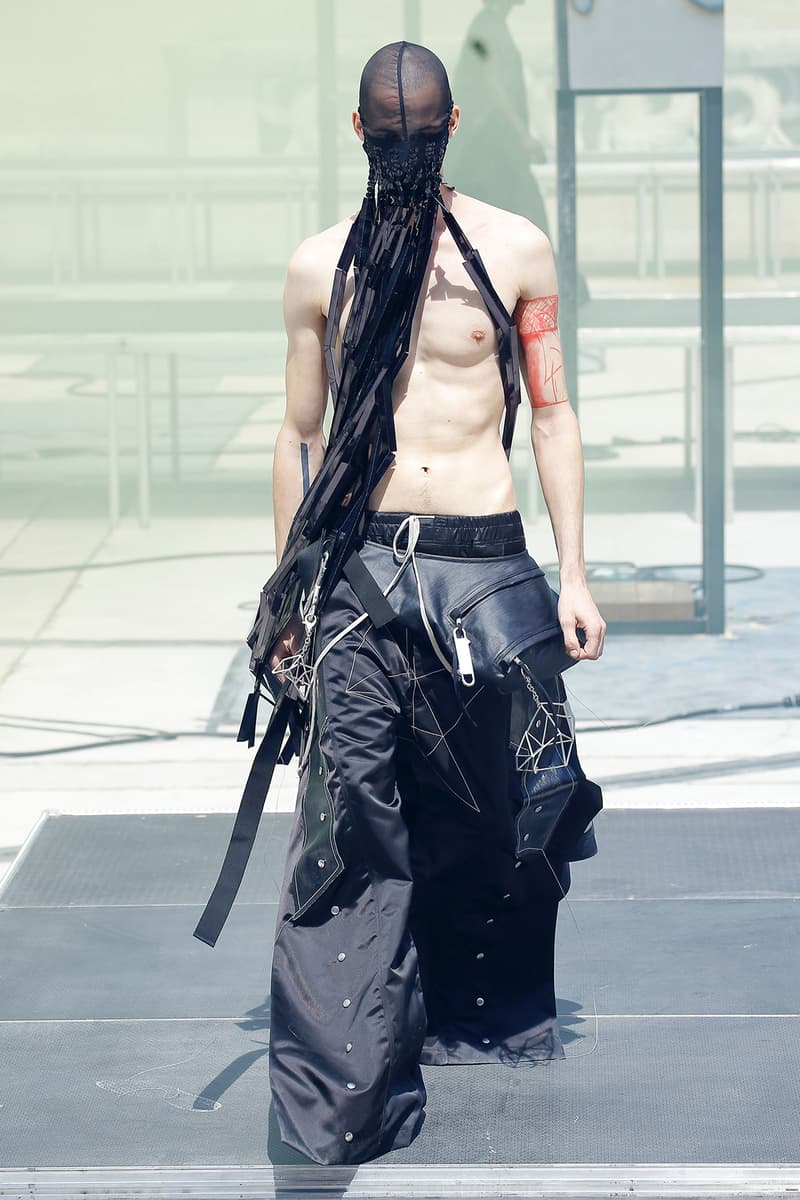 15 of 34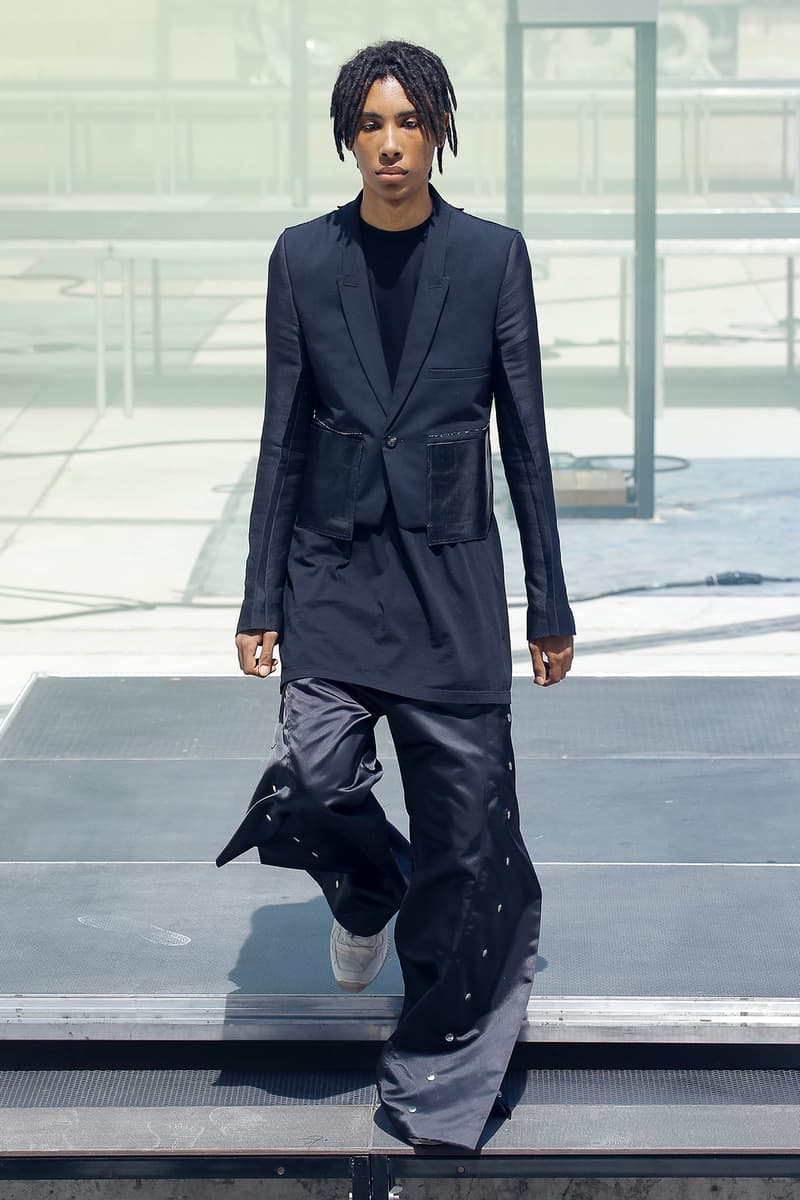 16 of 34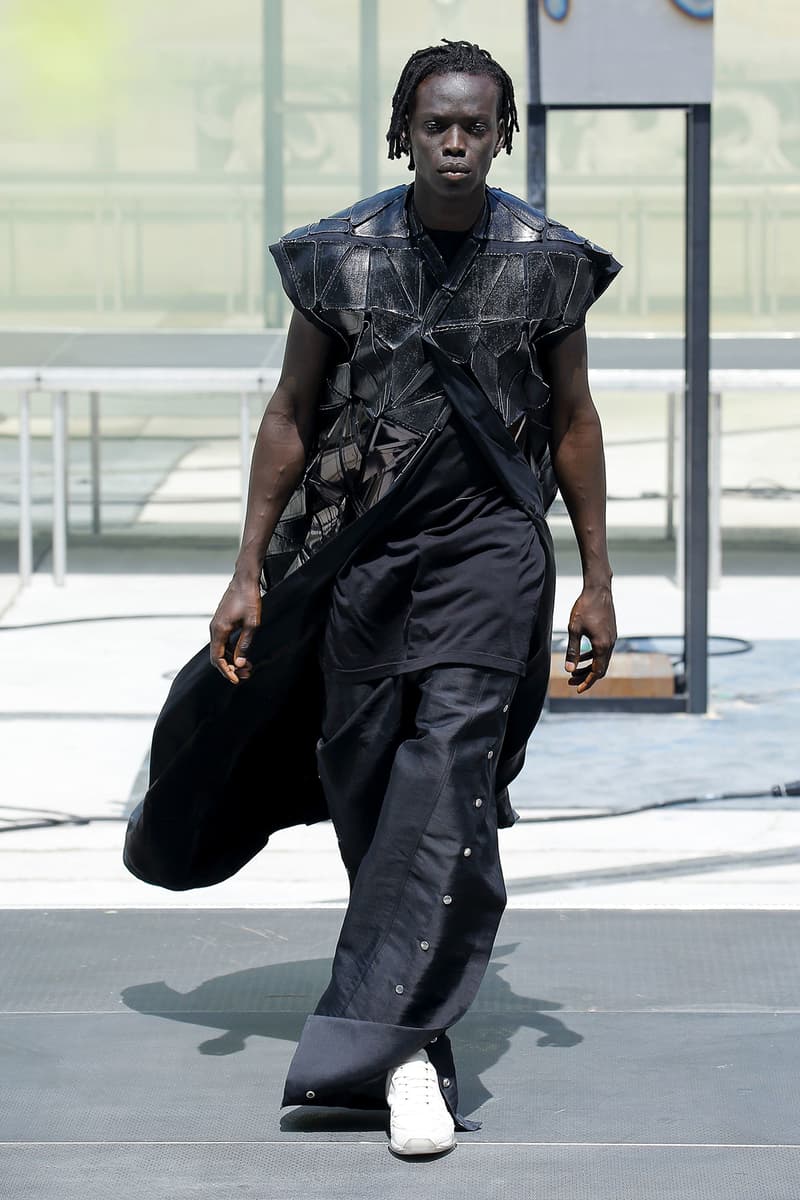 17 of 34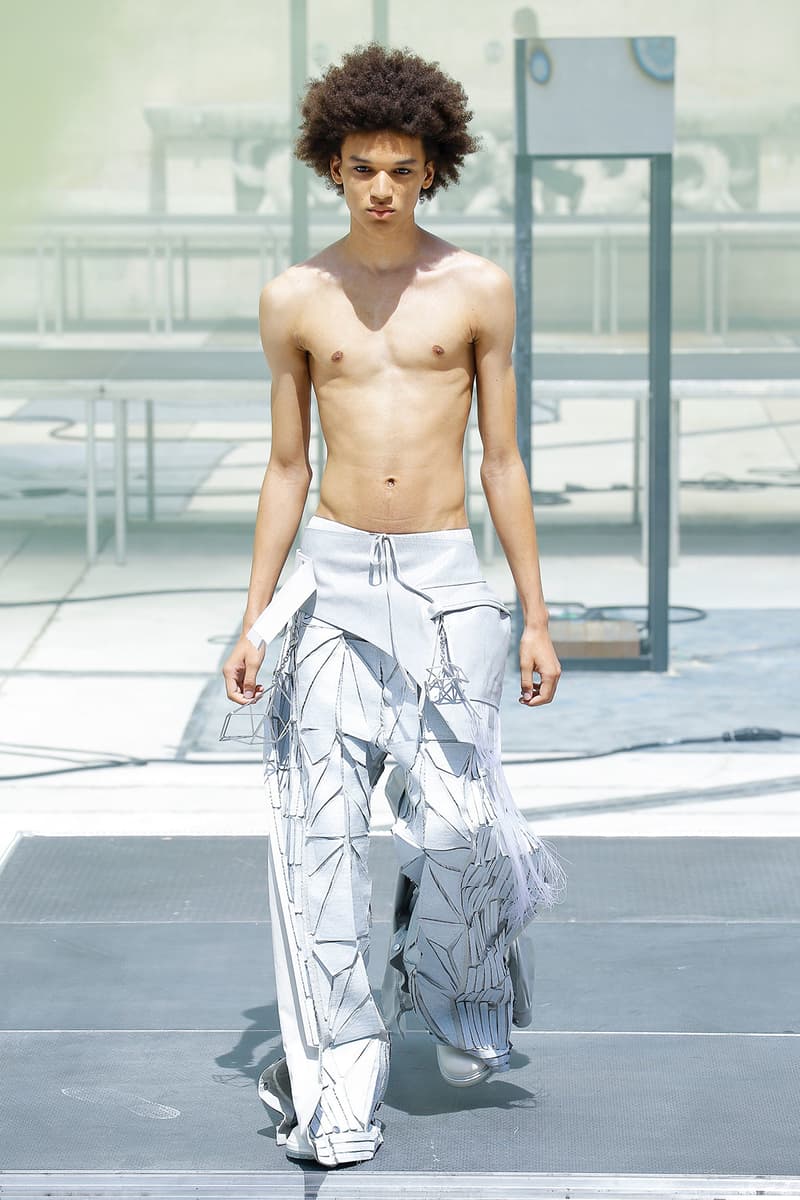 18 of 34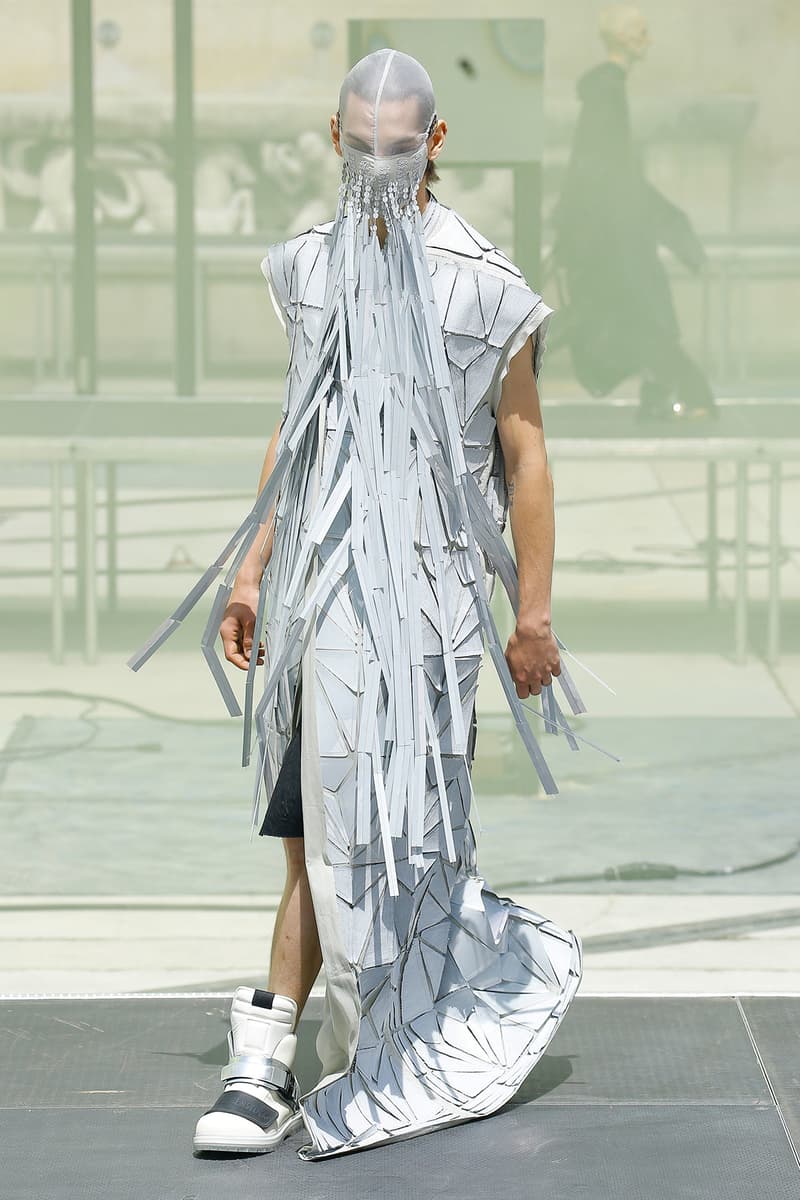 19 of 34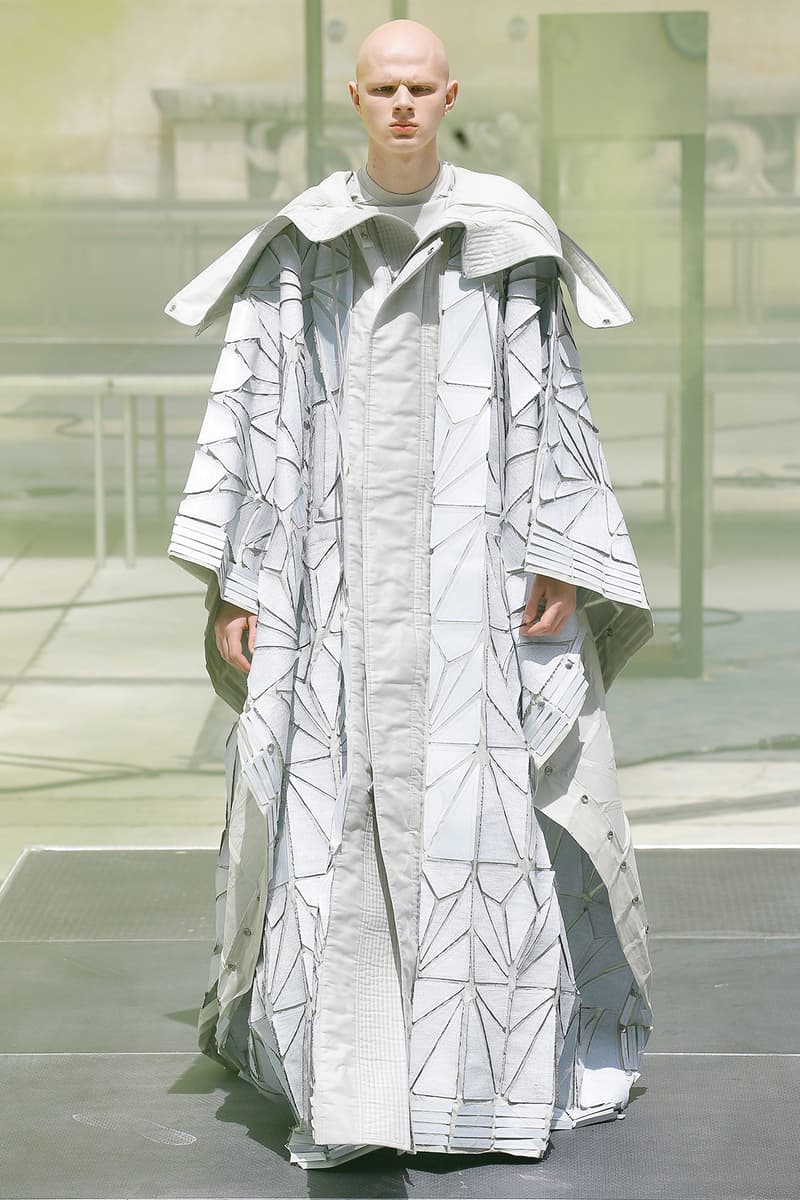 20 of 34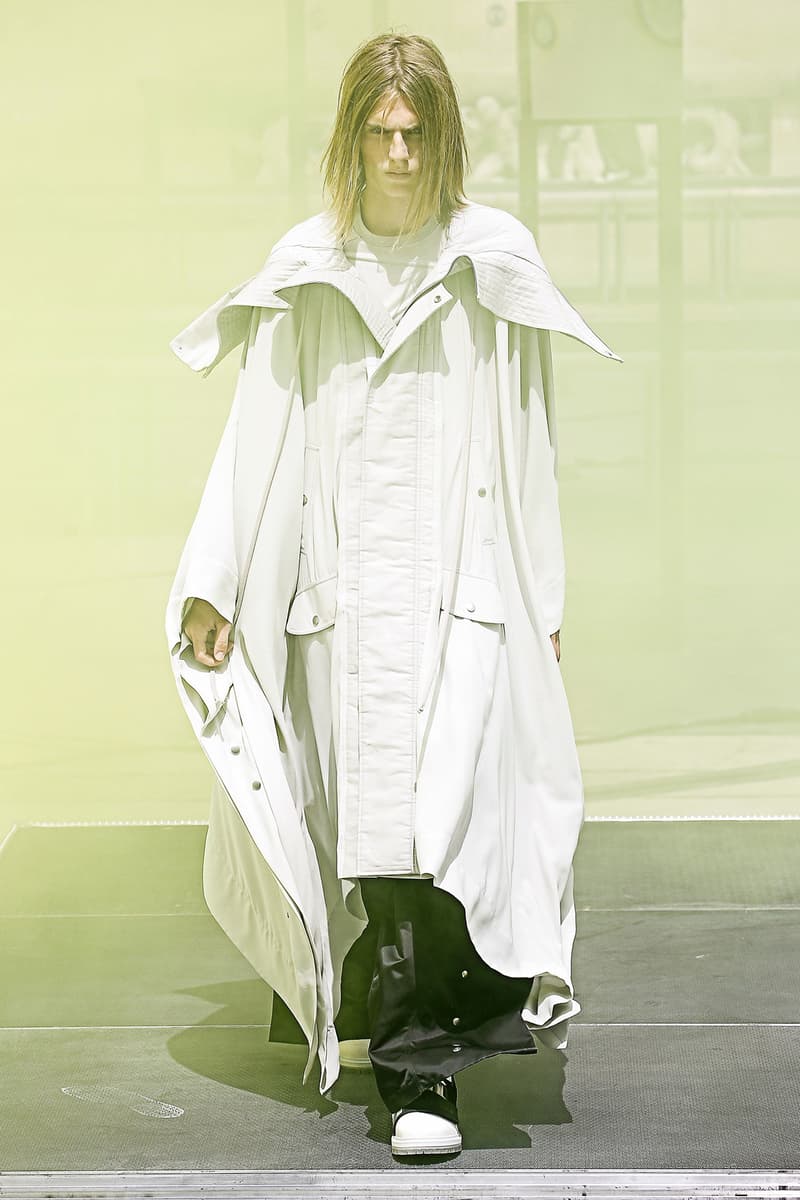 21 of 34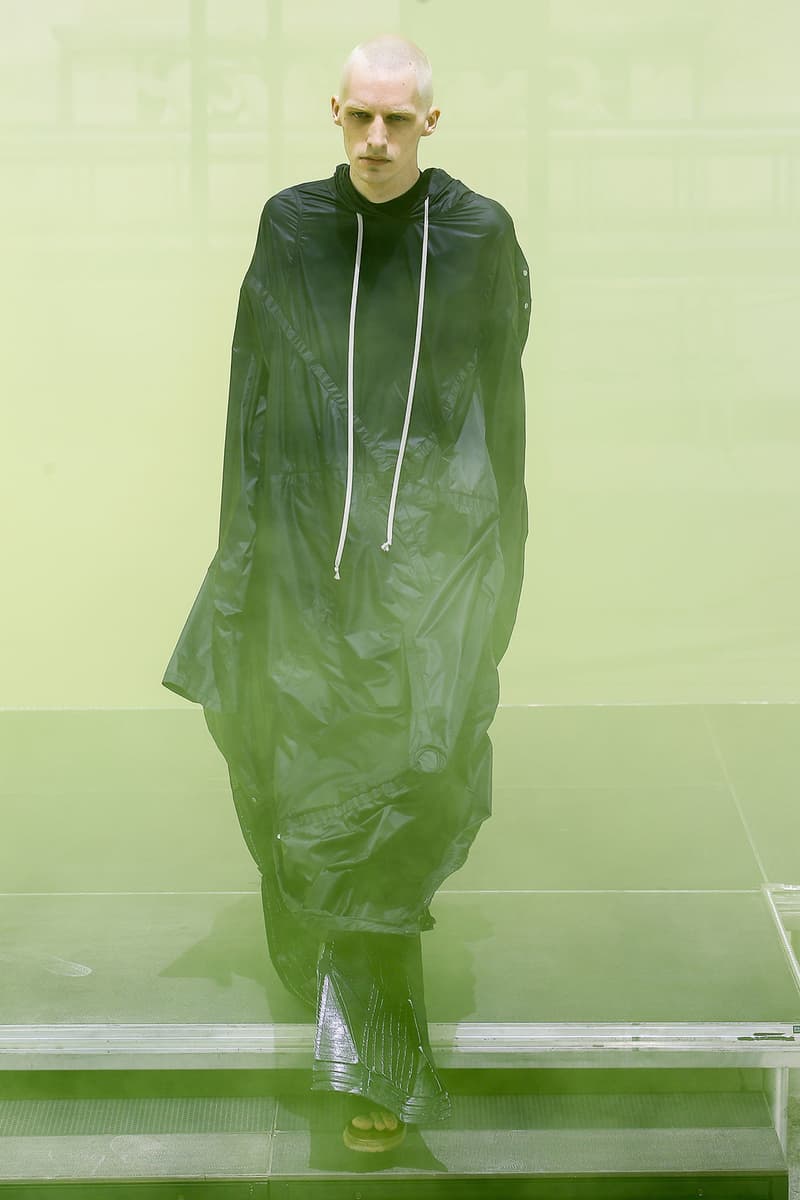 22 of 34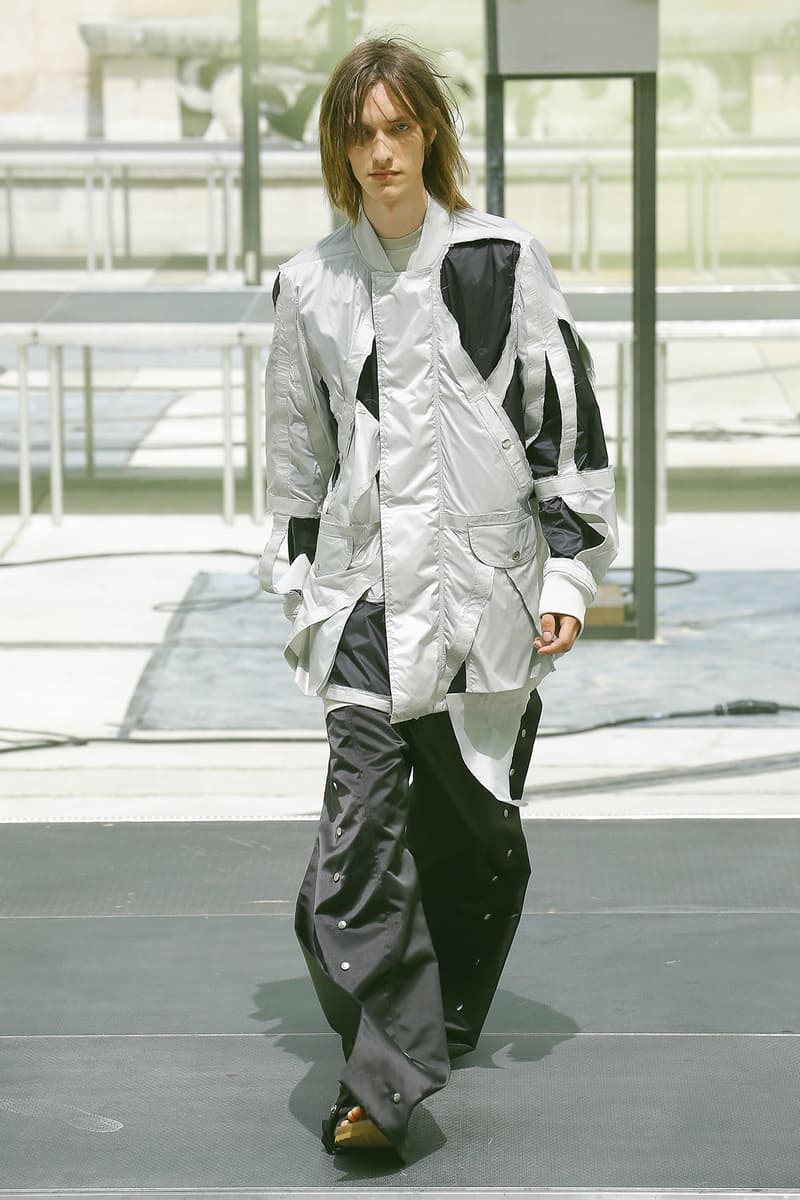 23 of 34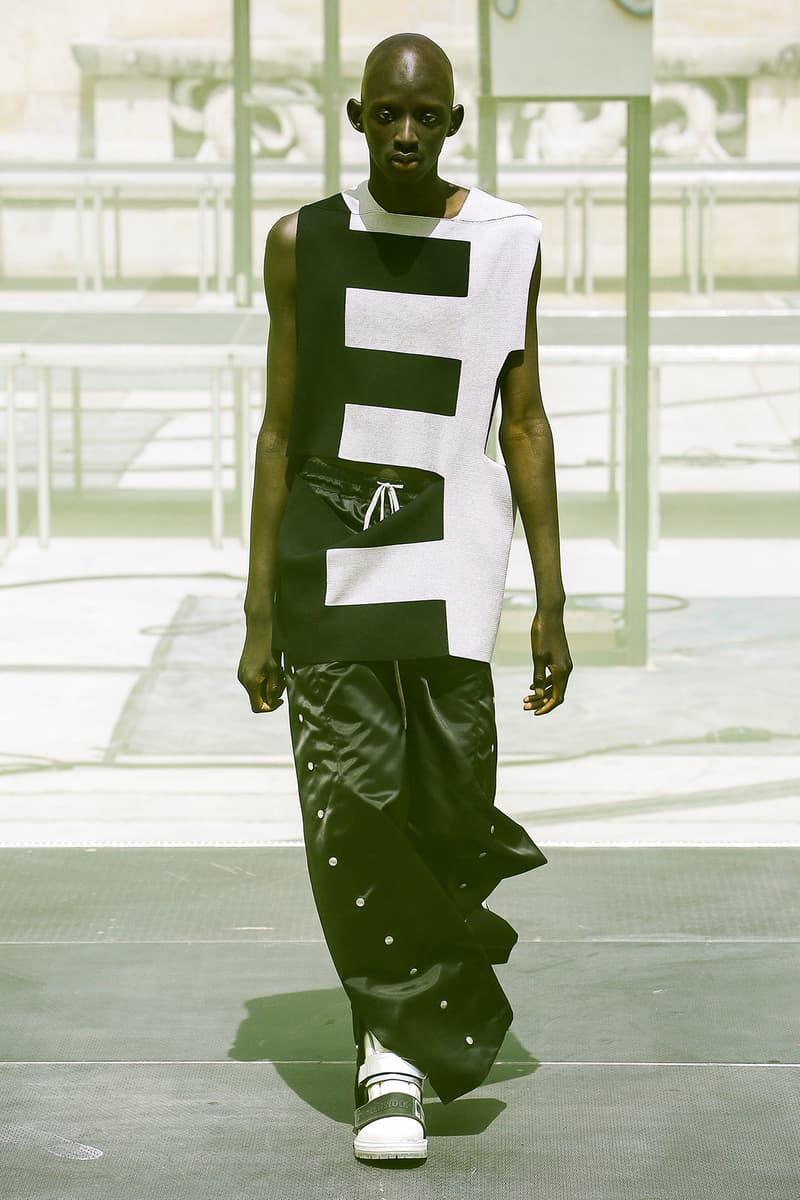 24 of 34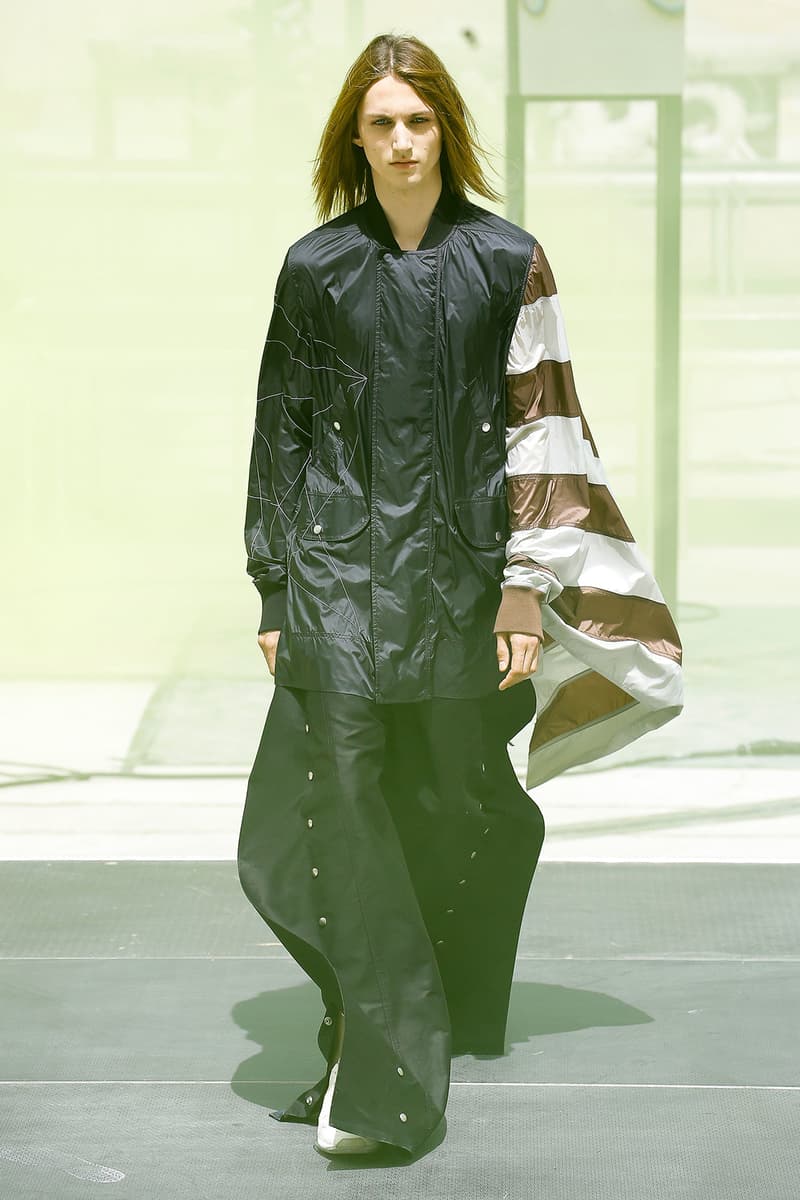 25 of 34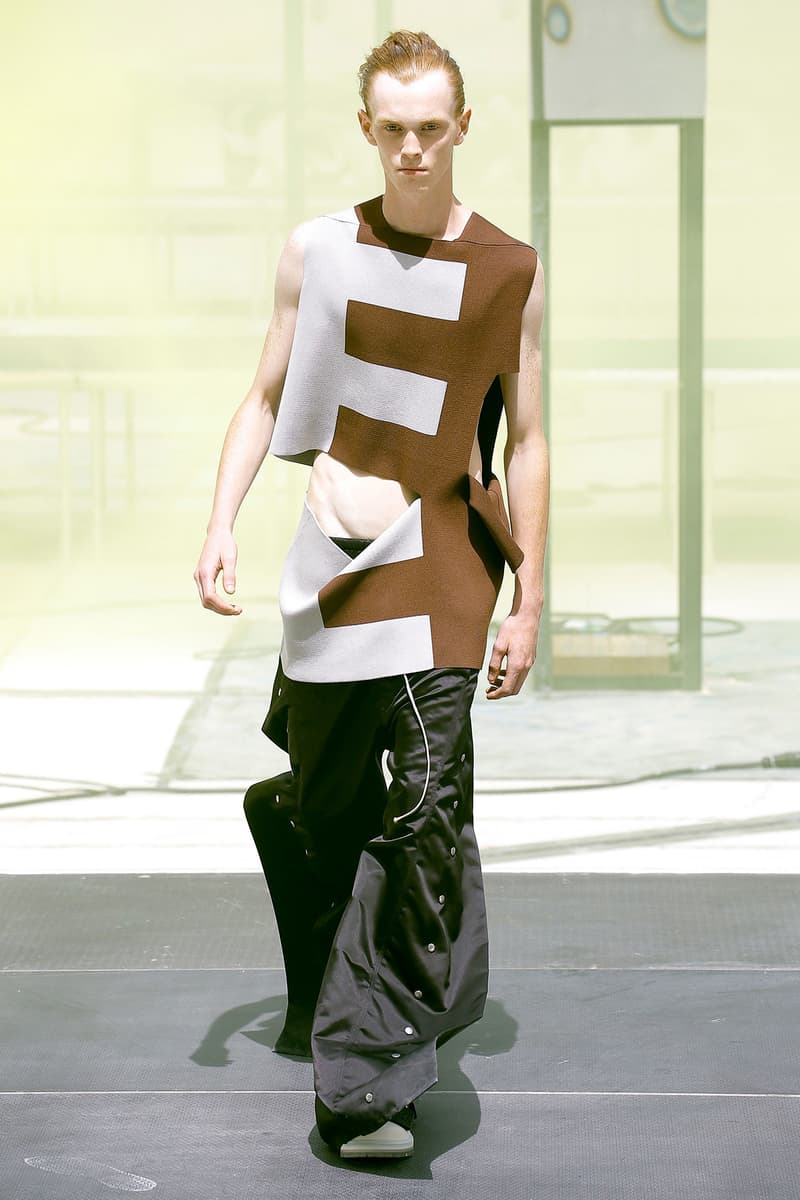 26 of 34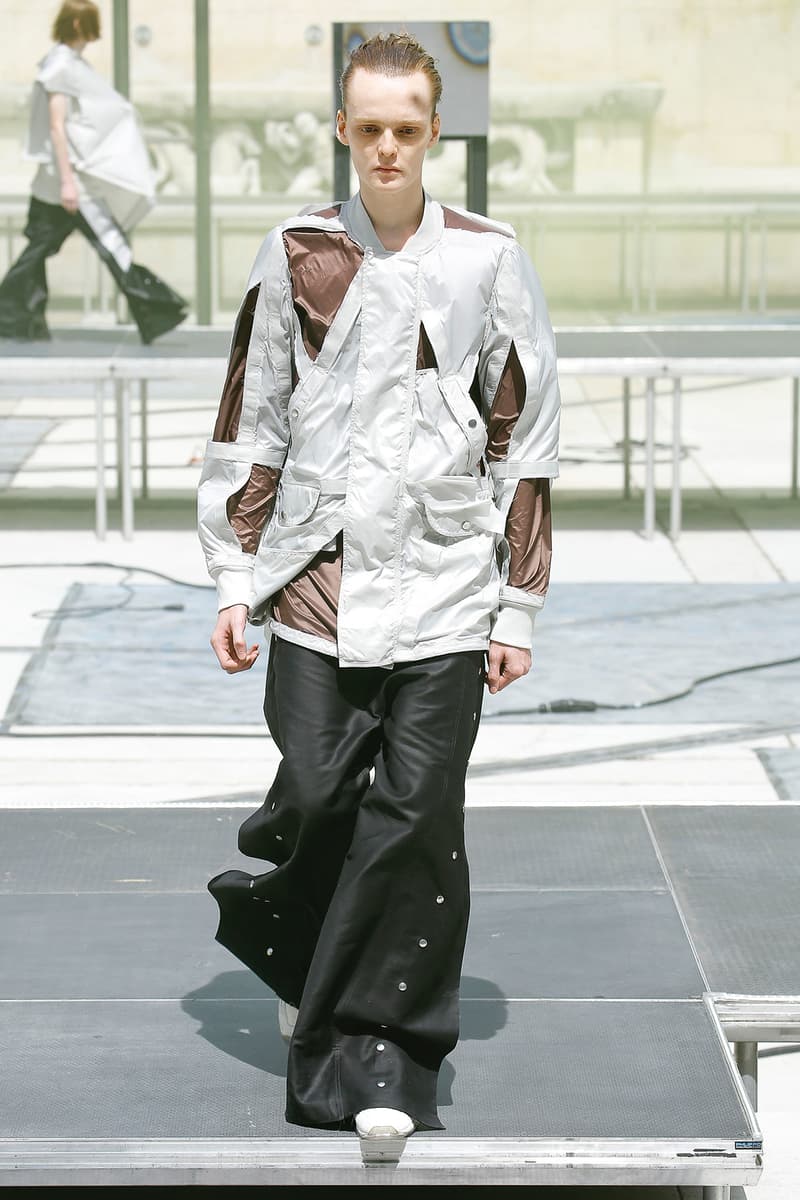 27 of 34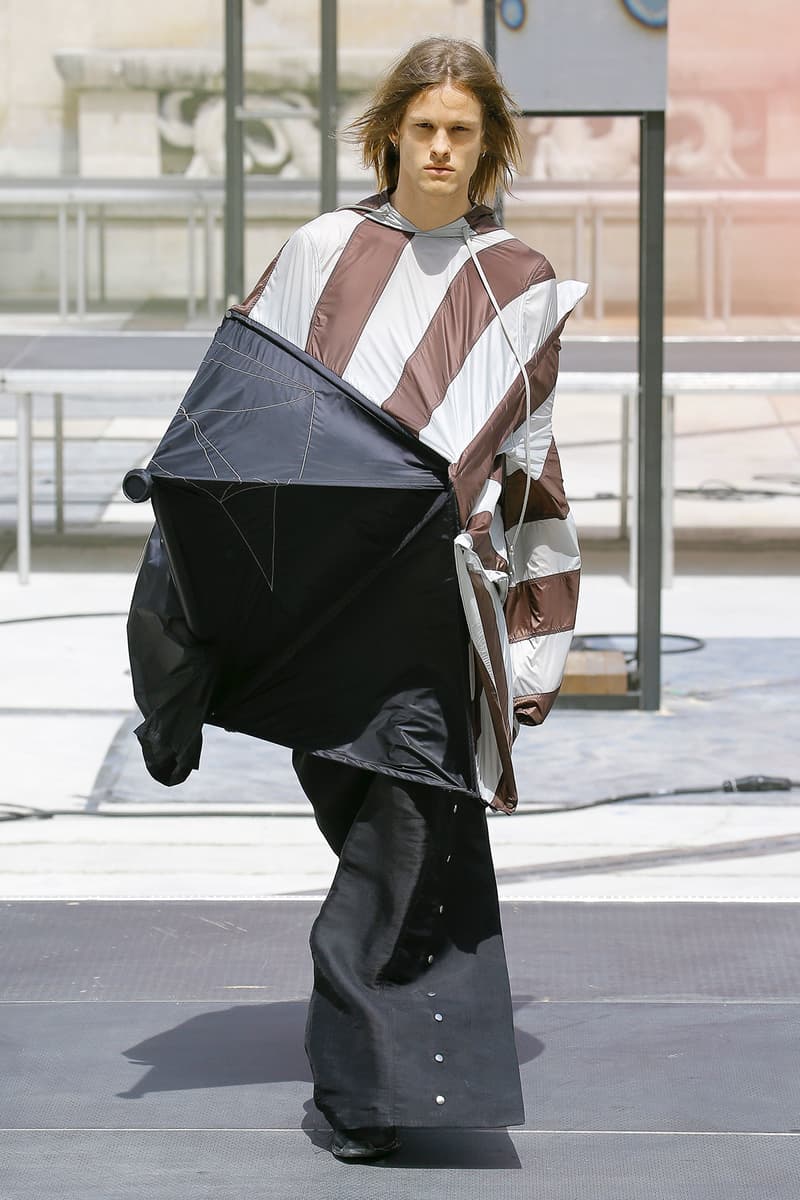 28 of 34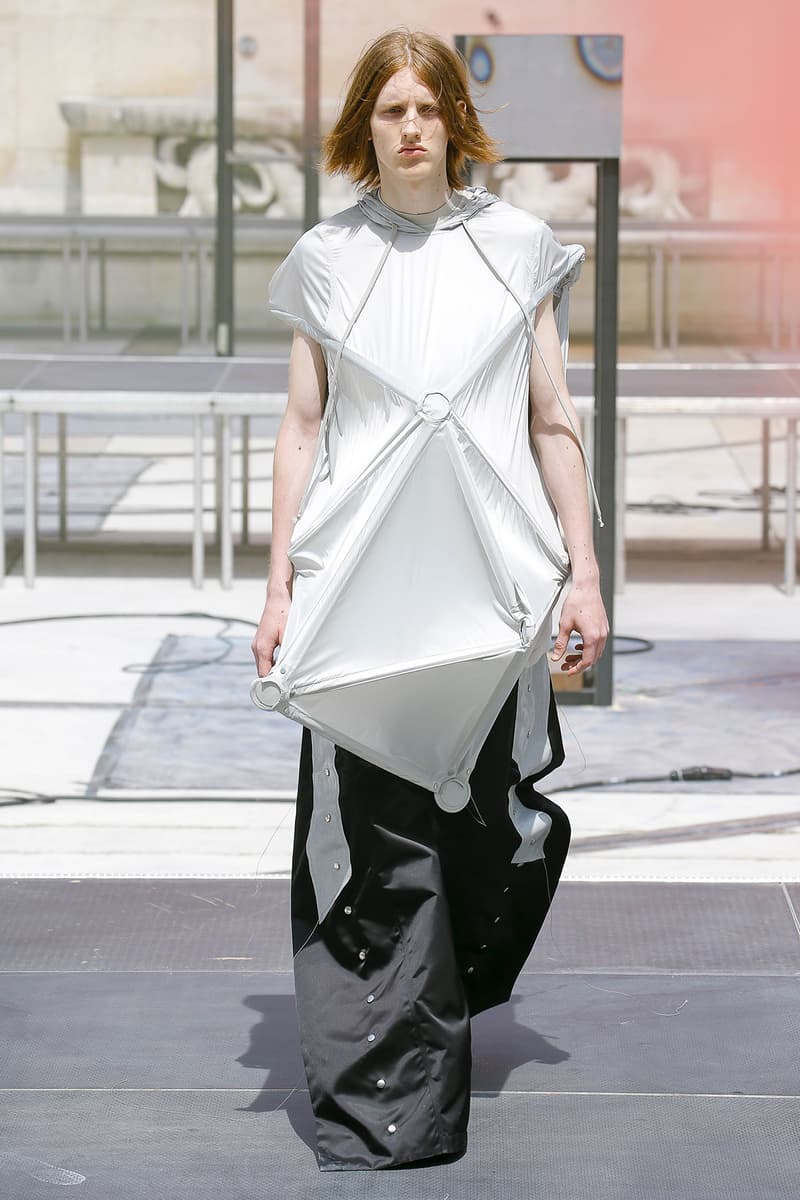 29 of 34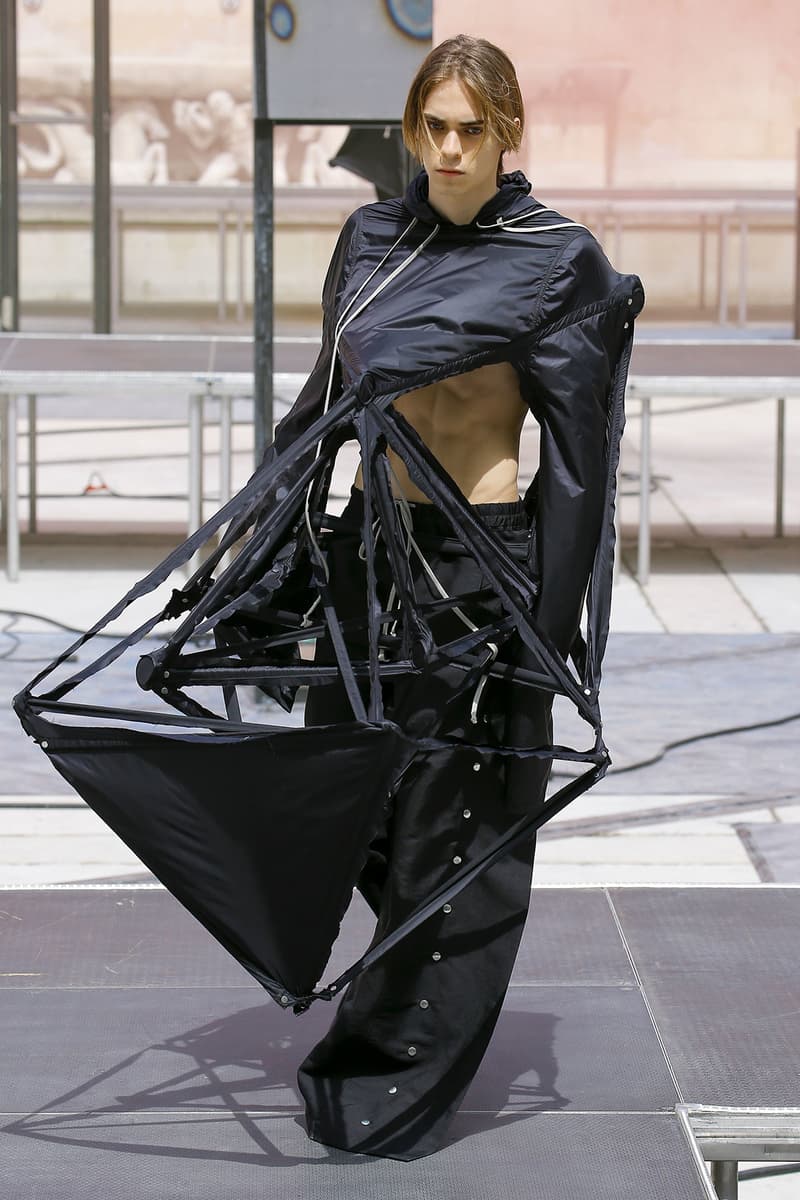 30 of 34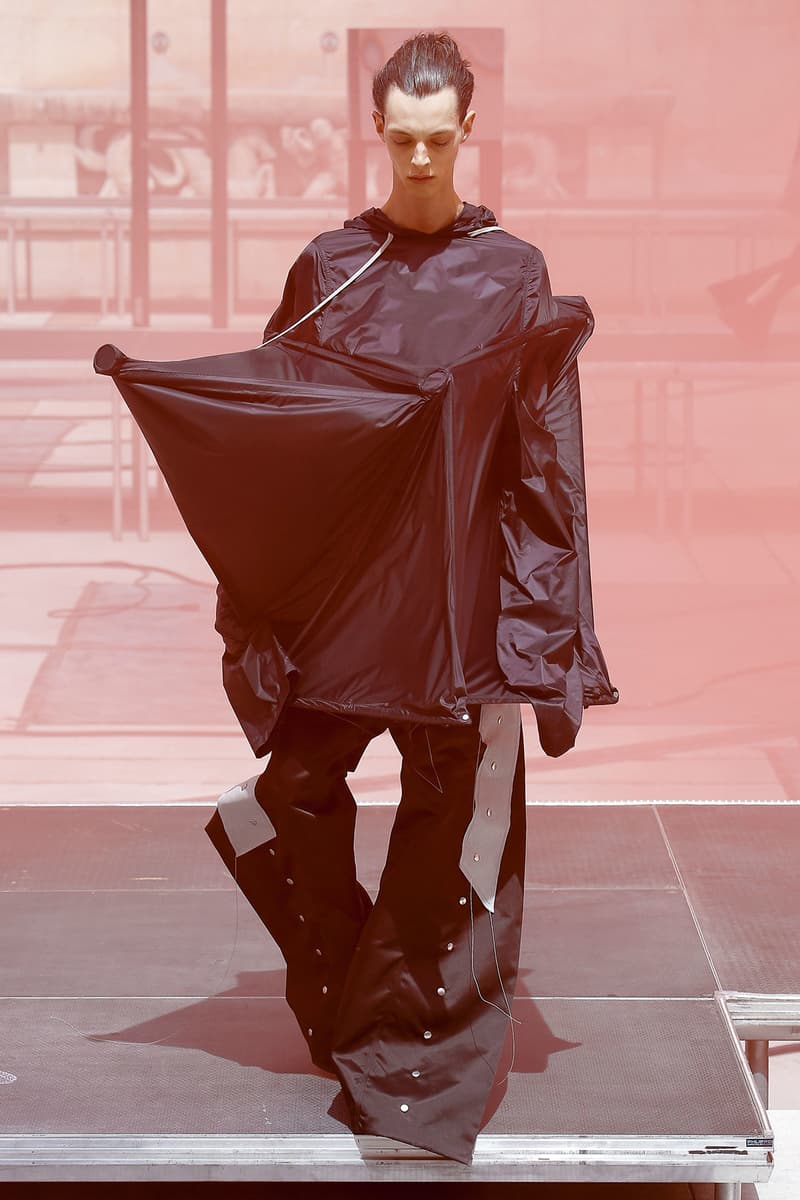 31 of 34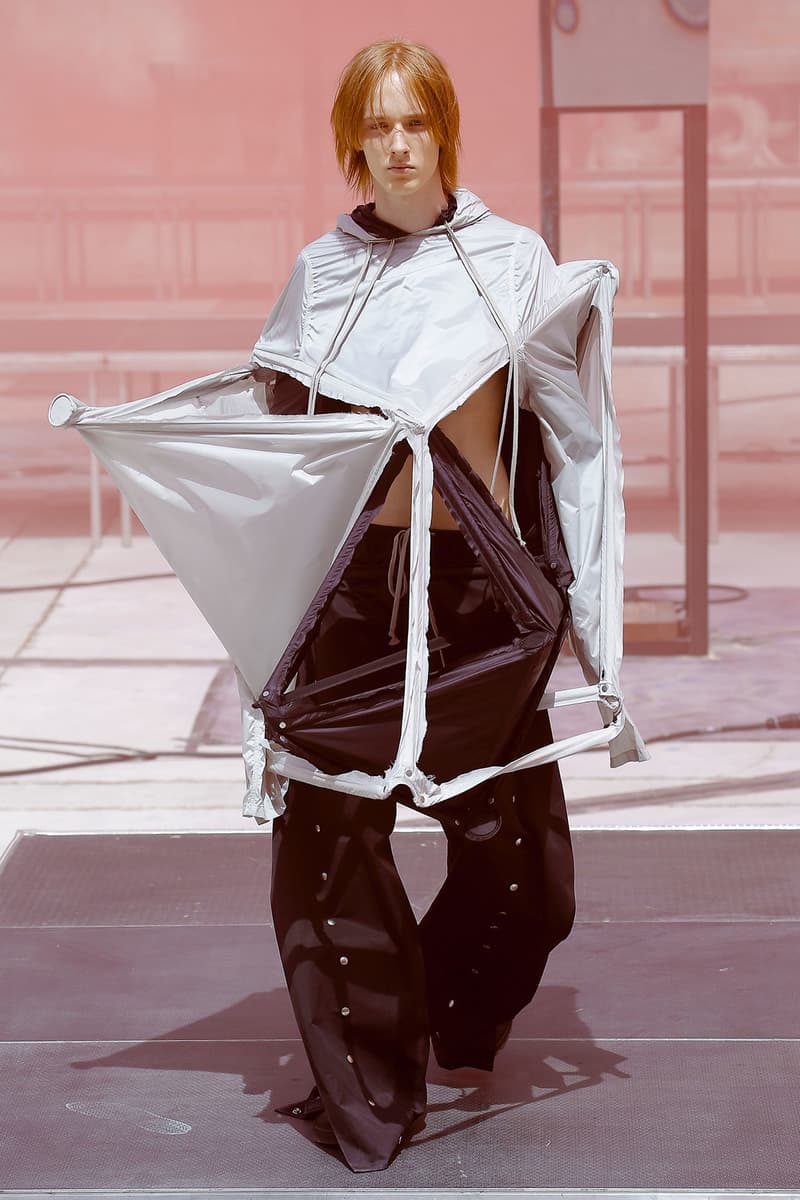 32 of 34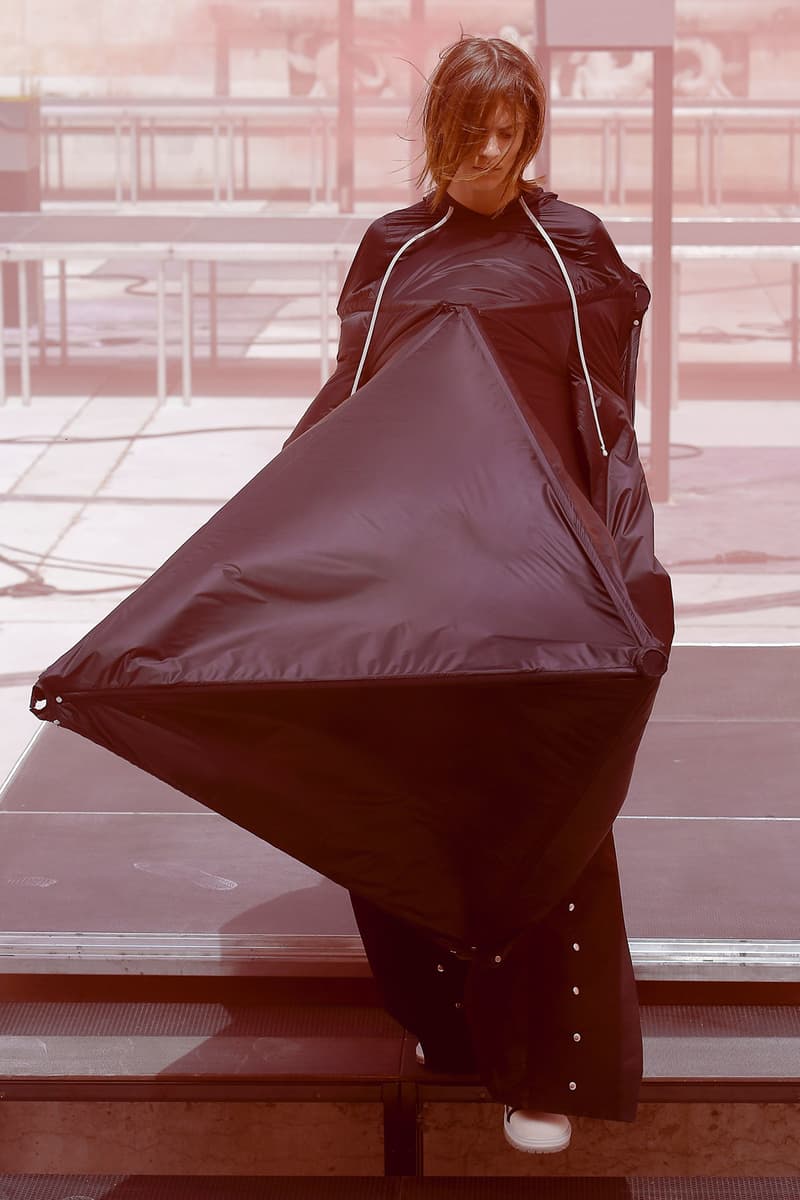 33 of 34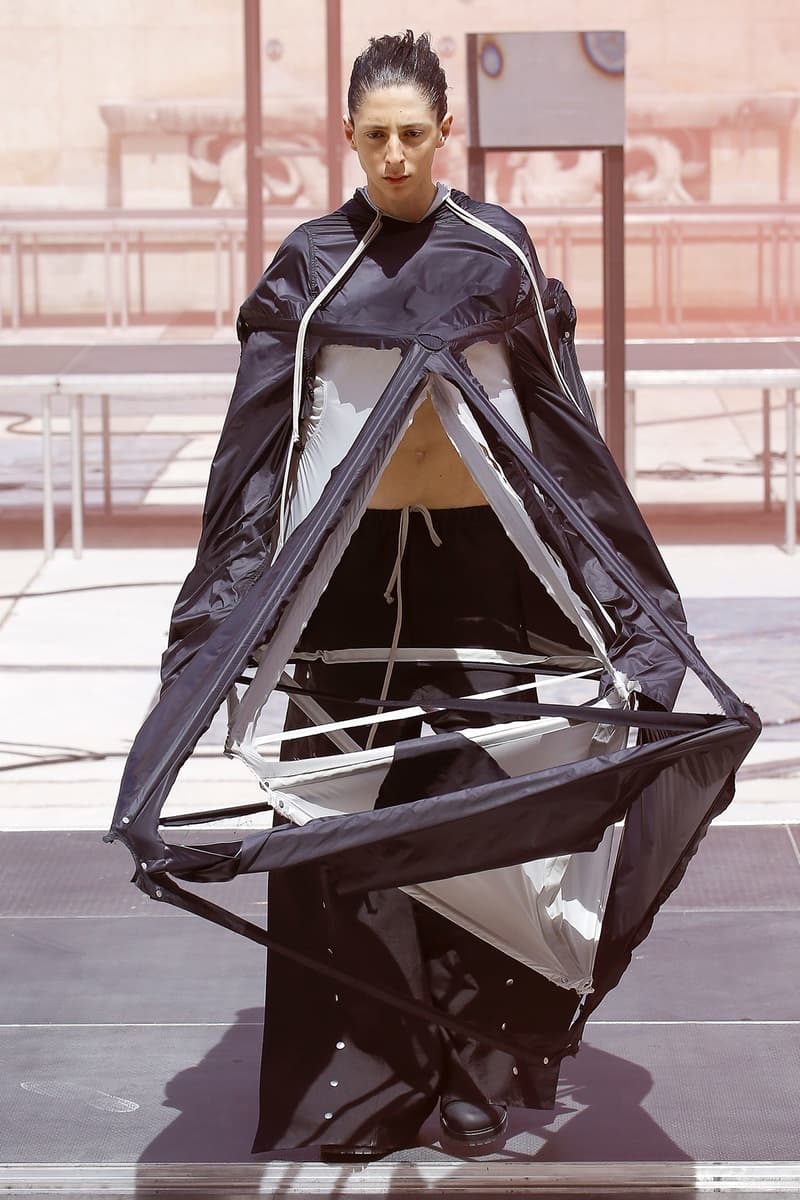 34 of 34
Rick Owens does not create clothing for the timid — witness the leg-mounted double cargo backpack. Spring/Summer 2019, dubbed "BABEL," was indicative of Owens's relentless push towards the cutting edge of fashion design, with some of the most austere creations the designer — and perhaps anyone — has ever sent down the runway.
Kicking things off with deconstruction reminiscent of Owens's Fall/Winter 2018 presentation, torn shirts and enormous trousers were succeeded by tight tops and denim jackets, which naturally led to denim shorts — perhaps the most progressive creation Owens could have offered. Elevated with patchwork panels and a three-way carabiner, the jorts were complemented by Owens & Birkenstock's newest collaborative silhouette: a revised iteration of Owens' own Geobasket design, which now sported Birkenstock-branded forefoot straps. More layering pieces followed, along with slightly more conventional Birkenstock sandals, while denim waist bags and trim blazers added more heft to raw-hemmed shorts. Eventually, a sequined, Cthulu-esque facemask emerged, with draping "tentacles" that nearly reached the knees. After a series of billowing, unbuttoned track pants, a series of stunning geometric coats and trousers underlined the designer's dedication to craft, culminating in a gargantuan priest coat. Naturally, Owens topped himself by the end, where a series of slashed, flowing tunics and bomber jackets gave way to pole-mounted "tents," showcased with raw strips of fabric dangling in between the spokes.
Check out the show in action below. Keep an eye on our continuing Fashion Week Spring/Summer 2019 coverage, which includes UNDERCOVER, AMI and Virgil Abloh's Louis Vuitton.