'Luke Cage' Season 2 Expands the Black Experience Through Jamaican Culture
With historical references to the West Indies and use of reggae music.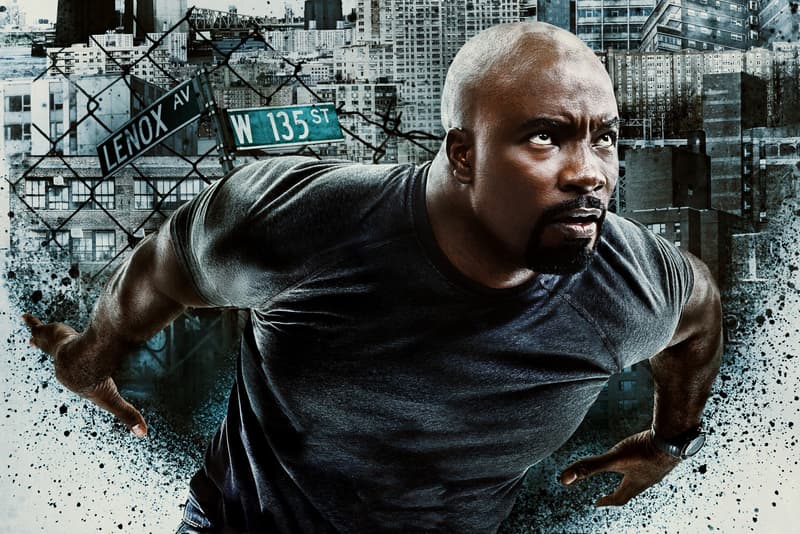 Warning: Spoilers ahead.
Luke Cage's first season established black culture to the fullest and that blackness permeated throughout the plot and its characters' arc developments in all 13 episodes. The show gave an unapologetic glimpse into the African American experience in a way no other superhero series or film has. Set in Harlem, the New York City borough was a conduit for displaying the community's struggles like police brutality, gang violence, black masculinity, the American prison system, and so much more. In addition, the title's first season also embraced hip-hop, the genre of blaxploitation, and clever references to African American pop culture. An example of this reference would be how the last episode's fight scene between Luke Cage and Diamondback felt similar to Craig (Ice Cube) and Deebo's (Tommy 'Tiny' Lister) final brawl sequence in the movie Friday.
A New Villain With Deep Cultural Roots
Now in Luke Cage Season 2, we see the black experience being expanded through the exploration of both West Indian and Jamaican culture. A prime example of this is the introduction of the show's newest villain, Bushmaster who hails from Jamaica. Showrunner Cheo Hodari Coker stated that "When I started looking at characters that could be Luke Cage rivals, I came across Bushmaster. In his Marvel bio, it said that he came from a small Caribbean island. I thought, let's not be vague, let's make it Jamaica because Jamaican culture is so specific." With the villain's addition, the series was able to organically explore the country's culture and traditions of which are distinctly different from the African American lifestyle.
Retrospectively, the city of New York once again lends itself as a melting pot of different ethnicities to effectively implement the themes of mixing cultures into the show. Bushmaster and his crew are based in Crown Heights, Brooklyn where the West Indian influence is everywhere. The show takes place in these locations with characters speaking in distinct accents — the diction is so specific that even the official Netflix subtitles can't decipher some of the subtle nuances of the lines delivered by the series' supporting cast.
Essentially, as the villain, Bushmaster is after the metaphorical "heart" and "crown" of Harlem who are both Luke Cage and the other antagonist, Mariah Stokes, respectively. Luke Cage as the "heart" has the admiration of the people, while Stokes, on the other hand — the "crown" — has affluence through having a hand in the neighborhood's criminal and political infrastructure. Bushmaster's complicated history with Mariah's family, however, is what fuels him on his agenda to take over Harlem. He wants revenge and will resort to any savage means of violence to achieve it. Anansi, Bushmaster's uncle, was the one that helped raised Bushmaster and takes umbrage with his nephew's methods. As an immigrant, Anansi feels Jamaicans have made a place in America, and in this current real-world administration of ICE and deportation, he fears his nephew's violent behavior will result in their people being sent back to the Caribbean by the U.S.
The Influence of Queen Nanny
In Bushmaster's mind, however, his dominion over Harlem will benefit his home country, similar to how Robin Hood stole from the rich and gave to the poor. The history of Jamaica is explored on the show because of Bushmaster's actions and sensibilities. His character is paralleled by the real-life figure Queen Nanny, a Maroon leader and Obeah woman during the late 17th and early 18th centuries. The Maroons were a group of slaves who escaped slavery and formed independent settlements throughout the mountains and jungles of Jamaica. Nanny would lead raids on plantations in order to steal back women and children so they could be raised out of captivity. When Nanny would take these settlements over, she'd have slave owners heads mounted on spikes to serve as a warning to the Europeans, a move Bushmaster replicates and expounds upon this season. Nanny's legacy was one of resistance that paid off in the independence and the birth of Jamaica. Bushmaster reflects similar intentions but in his own twisted sense of purpose. On the other hand, Anansi wishes to preserve what Jamaicans have built in America coming from nothing, but Bushmaster would destroy that in order to build up his homeland from those who pillaged his country for so long.
As for his villainous strengths, Bushmaster's power derives from the Obeah ways Nanny was a practitioner of. This folk magic comes from her home country of West Africa and utilized traditional herbs and plants to work. The Jamaican climate's natural resources made it possible for her to spread the tradition to other Maroons. These practices are actually still used today in Jamaica by Bush Doctors to cure kidney ailments, arthritis, headaches, back pain, and even some forms of cancer. The monetary charge for them is far less than a public clinic and same-day treatments are usually offered. The power of these natural remedies is looked upon with reverence from Caribbean characters with science being more frowned upon, a trait Jamaican culture share because of its deep roots in nature.
Hip-Hop, Reggae, and Blues In Effect
In terms of score and music, the show's season 2 embraces Caribbean tunes. In season one, former music journalist turned Luke Cage showrunner Cheo Hodari Coker looked to hip-hop to set the mood of the show — songs from Nas, Gangstarr, Ghostface Killah and other iconic rap artists were utilized.  Now for season 2, Coker said in a press release that, "If Season 1 was about the hip-hop and the Wu-Tangification of the Marvel Universe, Season 2 is about the ROOTS of hip-hop: reggae and the blues. How both smashed up against each other to create the sonic backdrop of what we now know as hip-hop." He continues, "The rhythmic stew of funk, rhythm and blues, soul, melded with the Jamaican 'DJ' tradition. Harlem's Paradise, which is tied to the family legacy of both Mariah Dillard Stokes and John 'Bushmaster' McGiver, is where the musical sensibilities of both clash."
Coker also further explains that "Kool Herc, who is generally recognized as the first major hip-hop DJ, built his whole experience around people coming out with speakers and using turntables instead of a band. He was playing different types of records and recreating the dancehall experience in a mobile sense. He drew from being a kid growing up in Jamaica and moving to the Bronx, so there's a certain element to this that we're keeping alive in the show."
Stephen Marley Performance
For season 2, it's already been revealed that musical performances from the likes of Joi & D-Nice, Gary Clark Jr., Esperanza Spalding, Christone "Kingfish" Ingram, Ghostface Killah, Stephen Marley, Jadakiss, KRS-One, and Rakim will take place. Mobb Deep and Nina Simone songs will also be featured in addition to Adrian Younge and Ali Shaheed Muhammad once again scoring the popular Netflix title.
Protecting a Legacy for the Future
As for the bigger picture themes of the show, a lot of the title's characters have ideologies rooted in the immigrant mentality of working hard and chasing the American dream of establishing a legacy from scratch. When asked about how his grandfather (a former Tuskeegee air pilot) inspired him with writing Luke Cage, Coker said in a Source interview that "In terms of life lessons and having confidence, the thing that my grandfather taught me is that when you are one of the few African Americans doing something, you must be excellent because how you do it is going to determine the experience others behind you are going to have." Today's fear is keeping these types of legacies from being tarnished or stripped away and preserving it for the next generation. Struggle can come from outside influences like the government stripping you from your family, but it can also come from within, by allowing the atrocities done to our ancestors to blind us with revenge instead of moving forward and building something from nothing for the future generation — similar to the actions of Anansi, DJ Kool Herc, and even Queen Nanny herself.
As a reminder, Luke Cage Season 2 premieres tomorrow Friday, June 22.