Teyana Taylor Shares Listening Party Location for Kanye-Produced Album
The Harlem-native looks to carry on G.O.O.D. Music's surging momentum.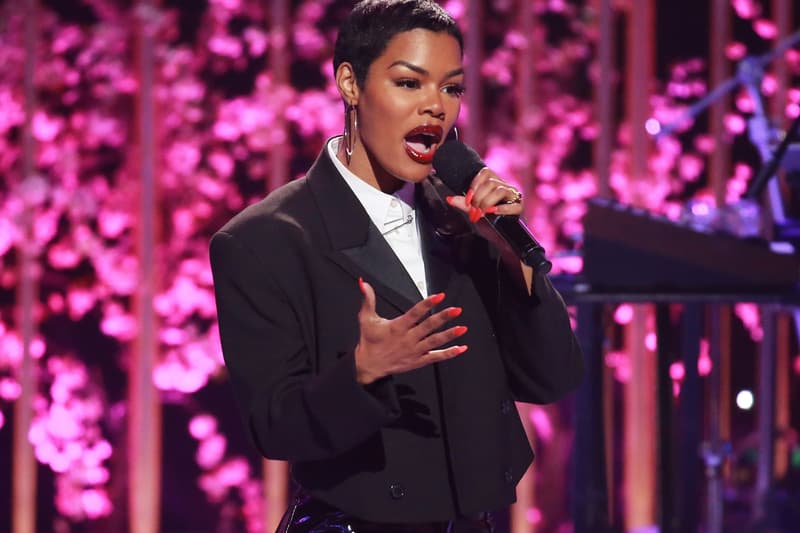 Next in the lineup of G.O.O.D. Music projects is Teyana Taylor. Despite not dropping a musical release since 2014's VII, the Harlem native has managed to remain very relevant in both music and fashion. Teyana has since walked in numerous runway shows in addition to her sultry role in Kanye West's "Fade" video and starring in her own reality show alongside husband Iman Shumpert.
According to Pitchfork, a representative of Teyana Taylor shared the Kanye West-produced album will host its listening party Friday, June 22 in Los Angeles. Dubbed KTSE, Taylor's forthcoming LP follows last week's Nasir drop from Nas and Kids See Ghosts from the week prior.
THAT MOMENT WHEN L BOOGIE @MsLaurynHill sends you a voice note with some strong words of encouragement for ya album interlude OMG OMG OMG I'm about to die ?????????? #AWORDFROMLBOOGIE BOUT TO BE LIT ??????????????? #KTSE JUNE 22ND

— TEYANA M.J. SHUMPERT (@TEYANATAYLOR) June 21, 2018