PUMA Basketball Relaunches With JAY-Z as President of Operations
Along with signing the likely No. 1 overall pick, DeAndre Ayton of Arizona.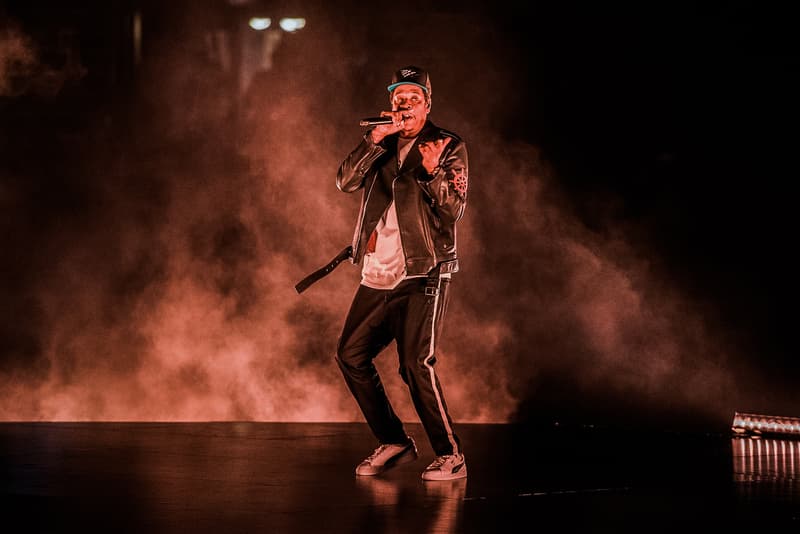 PUMA Basketball is back! The German sportswear brand announced its return to the hardwood today with a number of headlines, including the signing of JAY-Z as its president of basketball operations. According to PUMA's global director of brand and marketing, Adam Petrick, via Complex, JAY will have a hand in selecting endorsees as well as assisting with the overall concept and direction of the brand.
"What's important to him on a day like today is that it's clear we're making a serious push with players like Bagley, Ayton and Smith," said Petrick. "We're making a serious statement about the entry of the category, that we want to be a performance brand, but then also very culturally focused. It's clear that we're looking at basketball through the lens of culture, and thinking about the fashion of basketball, the music of basketball, all the aspects of culture around basketball as much as the on court presence that we will have."
As alluded to above, PUMA also revealed its signing of top NBA draft prospects DeAndre Ayton of Arizona, Marvin Bagley III of Duke, and Zhaire Smith of Texas Tech. Each are expected to land somewhere in the lottery, with Ayton widely-considered the favorite to go No. 1 to the Phoenix Suns on Thursday.
This is big news for the brand, but does JAY have the experience to reignite the brand's forgotten basketball division? One that hasn't signed a player since Vince Carter entered the league in '98. Let us know your thoughts below.
In other JAY-Z news, be sure to check out his collaborative album with Beyoncé, EVERYTHING IS LOVE.
new wave meets icon @DeandreAyton @WaltFrazier #pumafam pic.twitter.com/BE6vPDns2d

— PUMA Basketball (@PUMAHoops) June 18, 2018