Japan Enables City-Wide Free Wi-Fi in Wake of Osaka Earthquake
Find out how to use it here.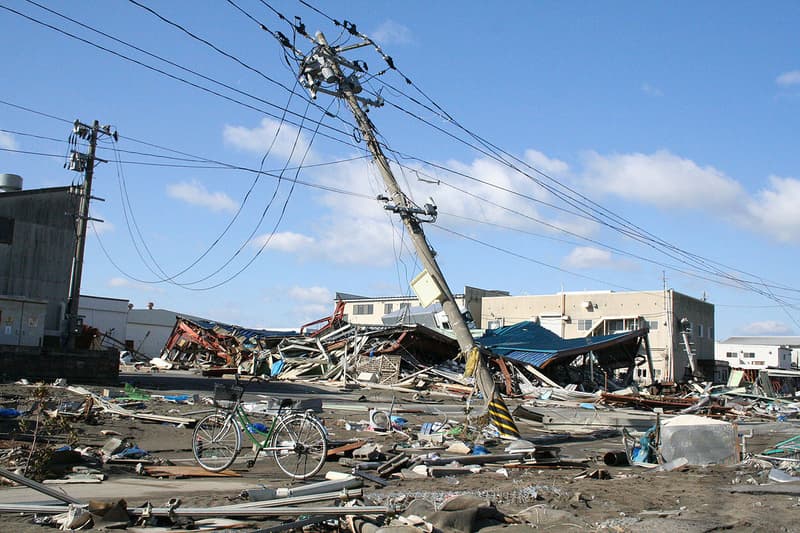 One of the more powerful earthquakes this decade struck the Osaka prefecture Monday morning killing — at the time of this article — four citizens and injuring over 300.
As a result, major telecommunications companies and the "Wireless LAN Business Promotion Liaison Committee" have activated free Wi-Fi spots from carrier companies throughout the prefecture for use. Mobile phone users will be able to use wireless LAN by accessing the network "00000JAPAN," a unified network used during large-scale disasters. This initiative is in response to the difficulties Japan faced after the great Tohoku Earthquake that struck in March of 2011. Survivors of the quake then found it hard to contact and communicate with loved ones due to wide-scale damage and communication difficulties brought upon a nationwide disaster.
このたびの大阪北部を震源とする地震により被災された皆さまに心よりお見舞い申し上げます。KDDIは、本日15時に大阪府全域 のau Wi-Fi SPOTを無料開放しました。ネットワーク名「00000JAPAN」を選ぶとauのお客様に限らずどなたでも無線LANサービスがご利用頂けます。https://t.co/l5mkx0wEeT pic.twitter.com/h97P7yrqWD

— kddipr (@kddipr) June 18, 2018
The magnitude 6.1 earthquake, epicentered over Takatsuki, Osaka, damaged buildings and left many homes without water or gas, and trains without power. It also halted flights and most public transportation for everyone in the area. Additionally, more damage and complications are expected as aftershocks are now on warning. View some of the tweets below of the damage from the Osaka public.
地震の影響で高槻駅水漏れしてる… pic.twitter.com/SwRQ4nE9iS

— こ う へ い (@Kohei_miz) June 17, 2018
大阪の地震ドライブレコーダーヤバイね pic.twitter.com/OcStfjmjLu

— グッド (@Pt2oV) June 18, 2018
友達が撮った枚方市内。
ヤバいです。
そして新幹線ストップして上京出来ません?
渋滞心配したけど、まさかの地震_| ̄|○ il||li pic.twitter.com/nDHDeEfmkB

— スナ珍@うただまプレミアムコンサート全通 (@sunachinco) June 17, 2018
高槻地震。下田部付近地割れ pic.twitter.com/lG5PJwF8q7

— おとん (@tsoma0) June 17, 2018
地元高槻で地震のせいか
地割れでやばいことなってる
#高槻#地震#震度6弱 pic.twitter.com/ecrNk2Ur1v

— のぶ (@oosakanobu) June 17, 2018