Palm Angels Debuted Fashion-Forward Under Armour Collab for Spring/Summer 2019
Countless logos, velcro sneakers and tanning bed goggles hit the runway.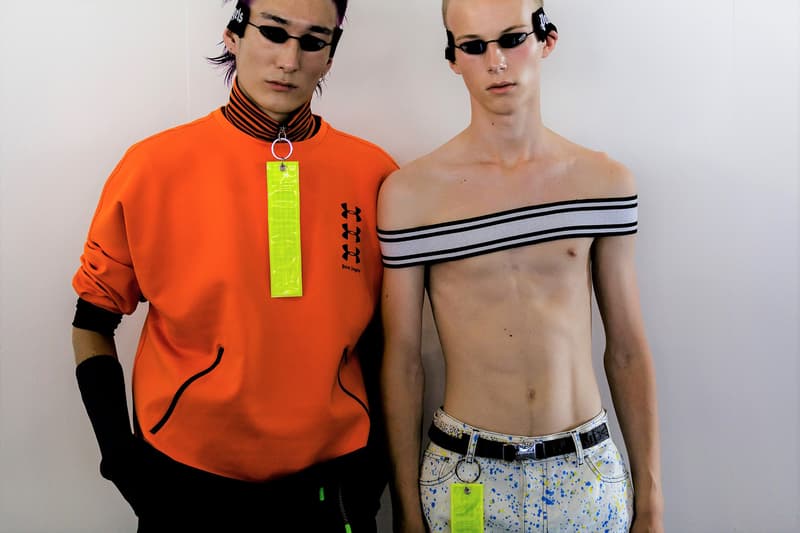 1 of 26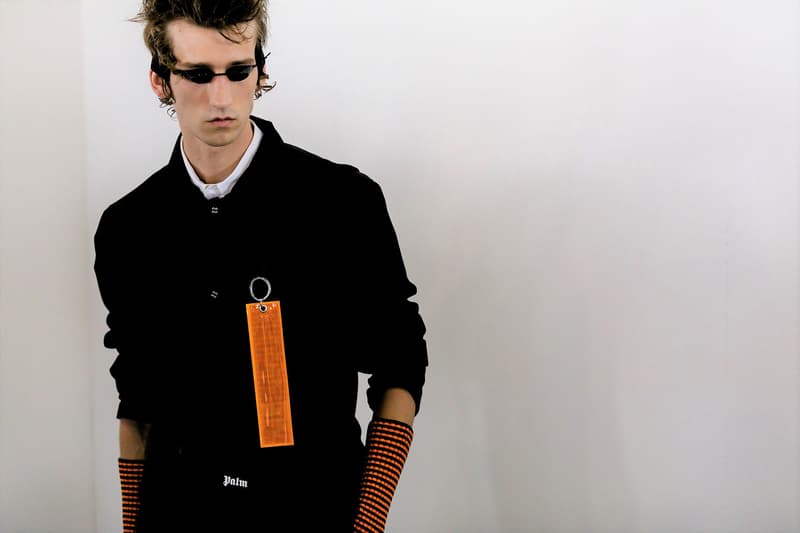 2 of 26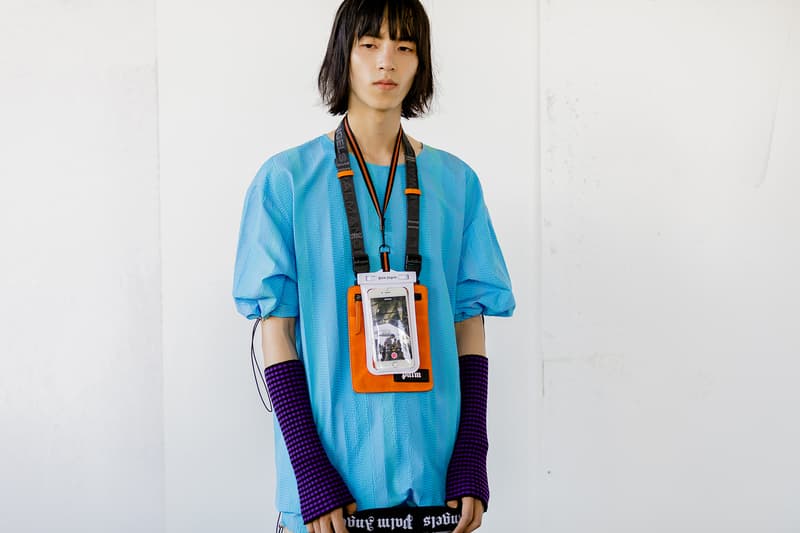 3 of 26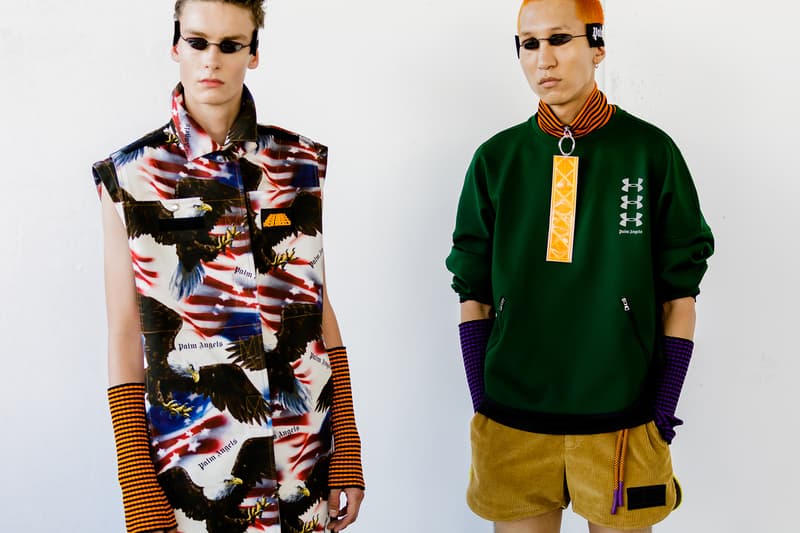 4 of 26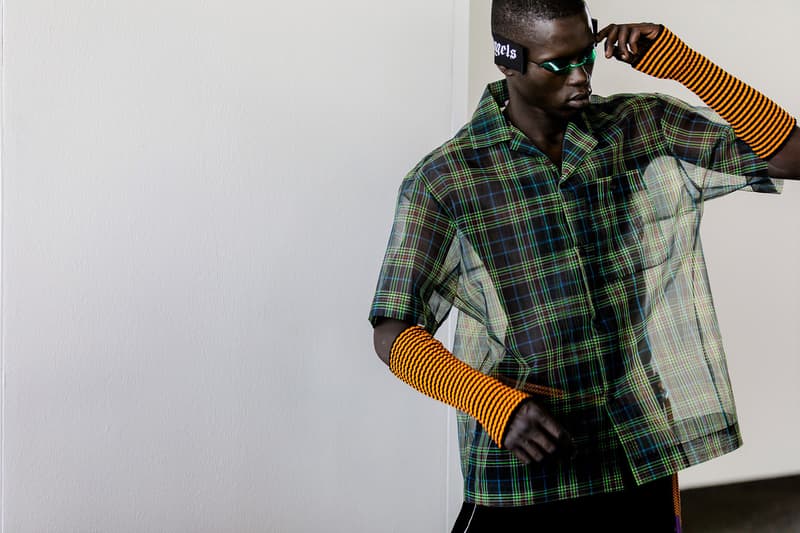 5 of 26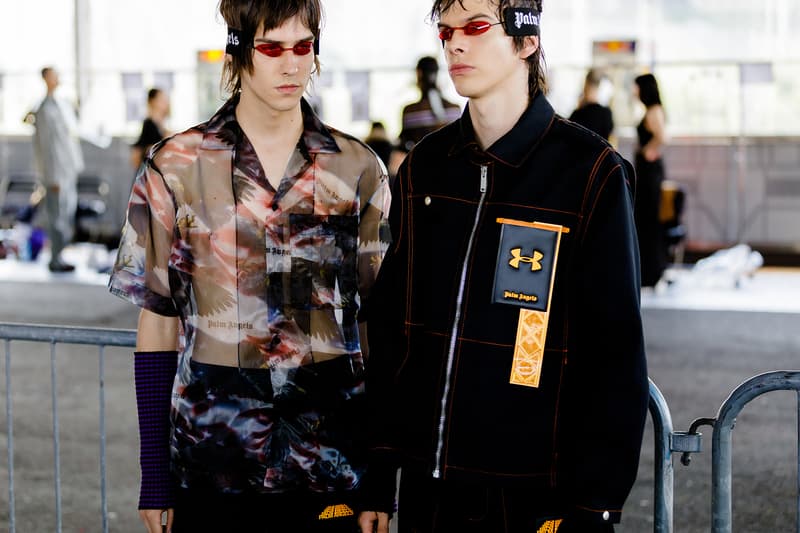 6 of 26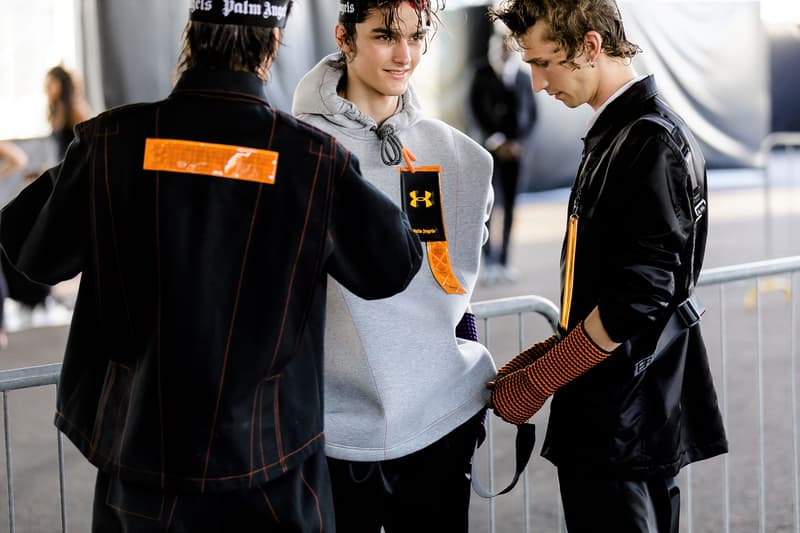 7 of 26
8 of 26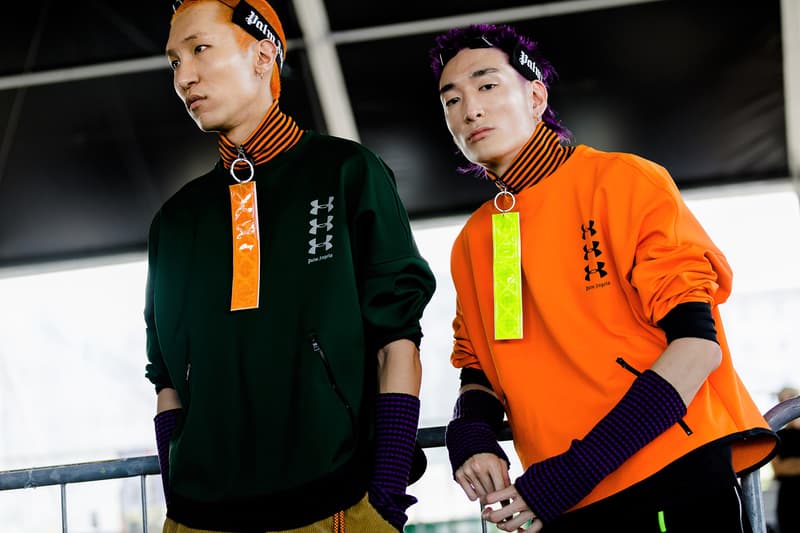 9 of 26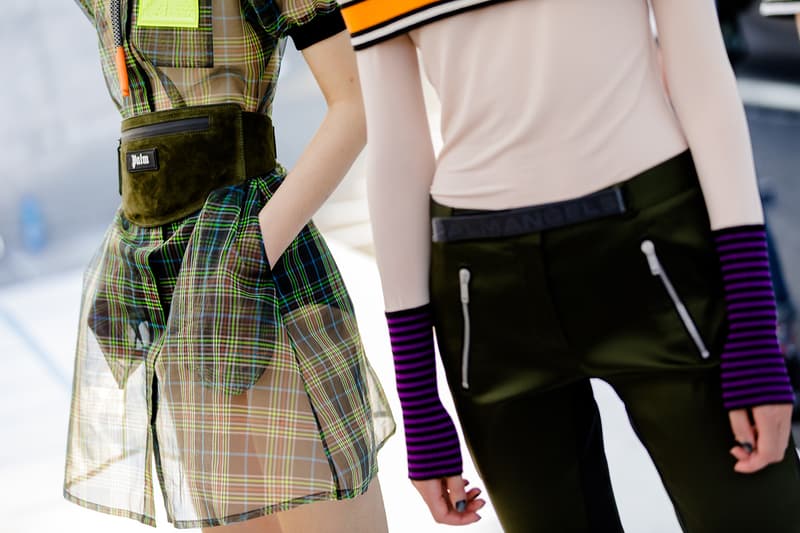 10 of 26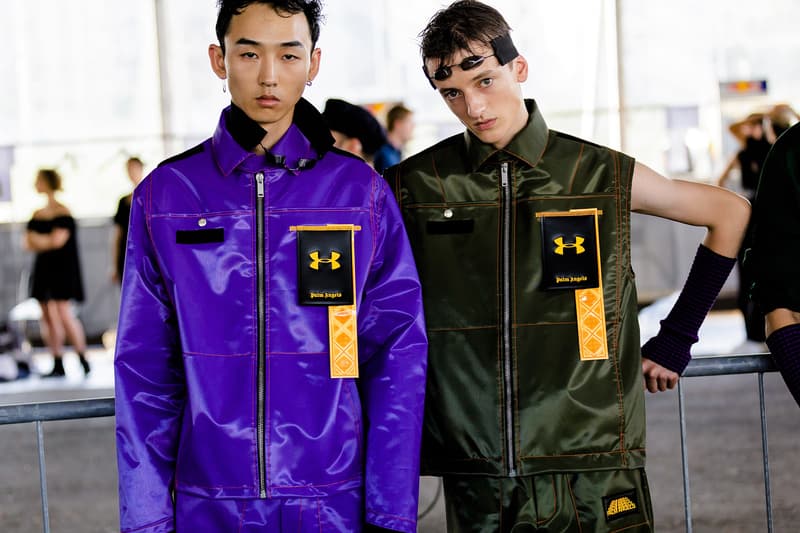 11 of 26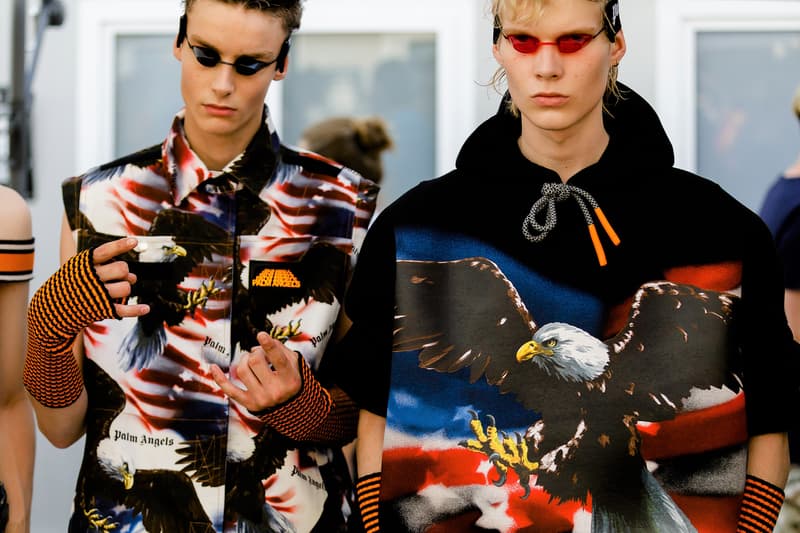 12 of 26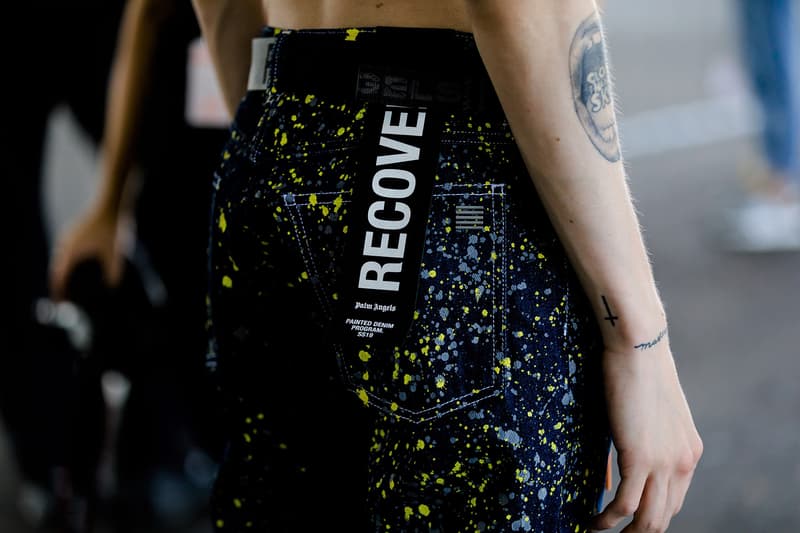 13 of 26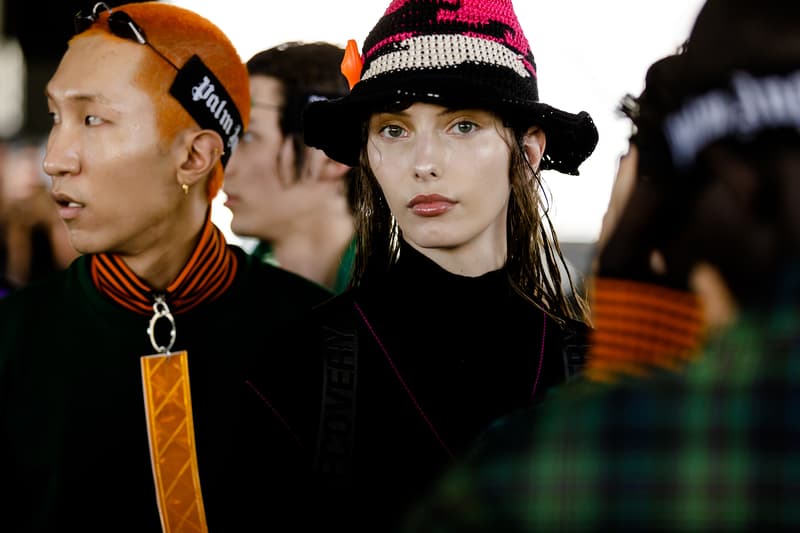 14 of 26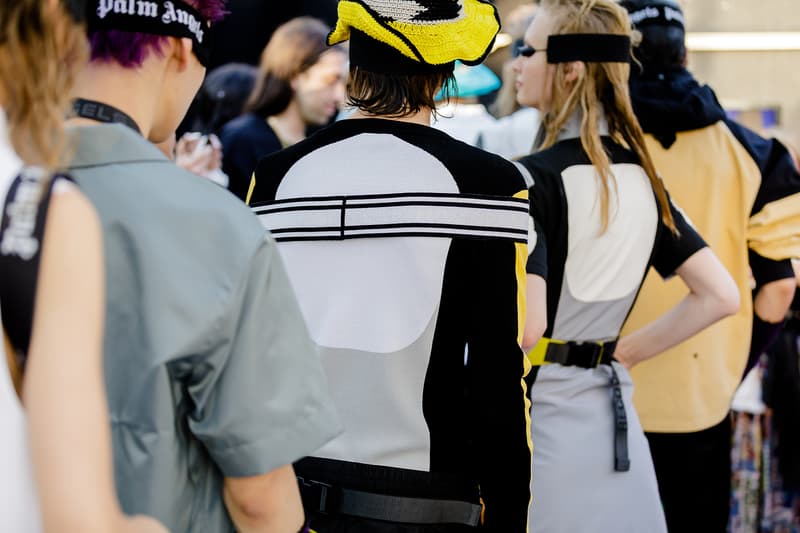 15 of 26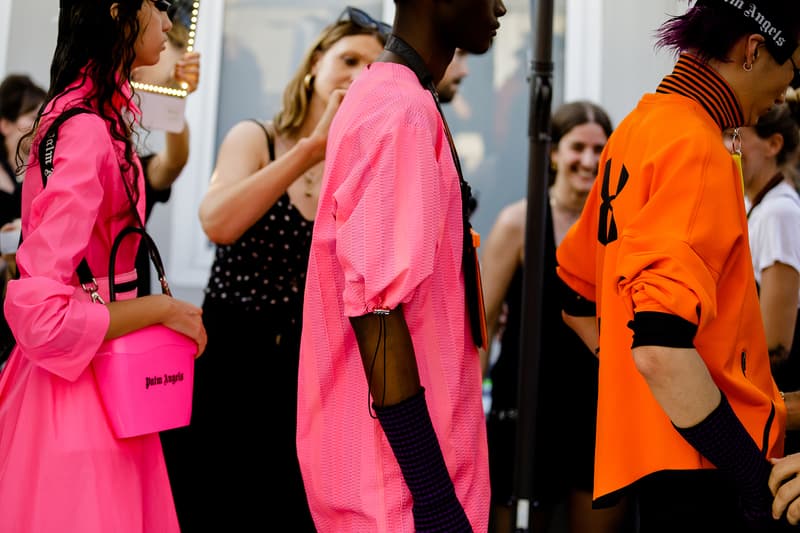 16 of 26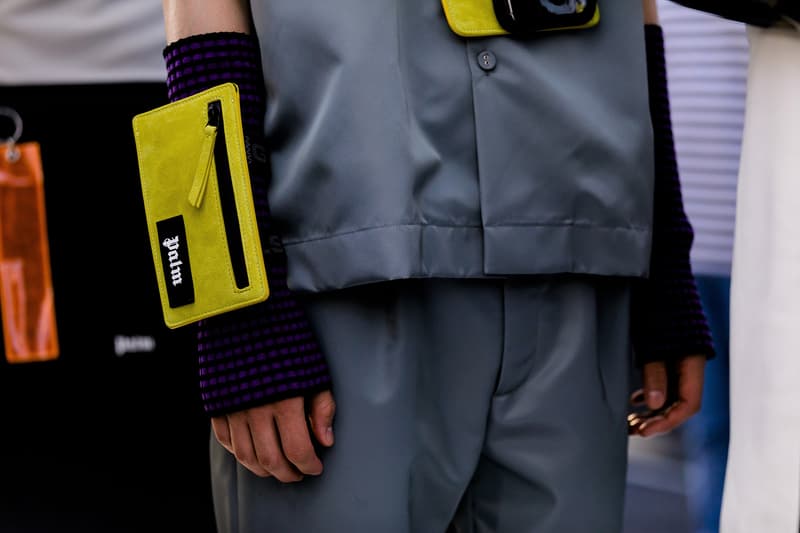 17 of 26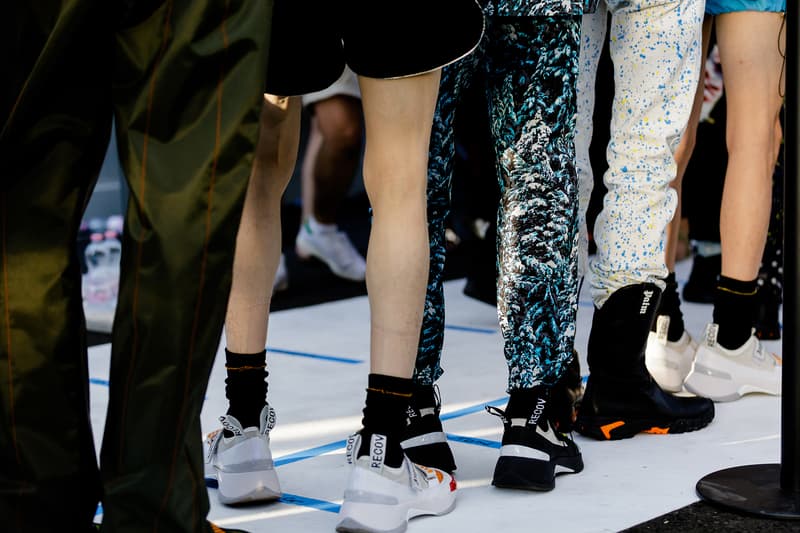 18 of 26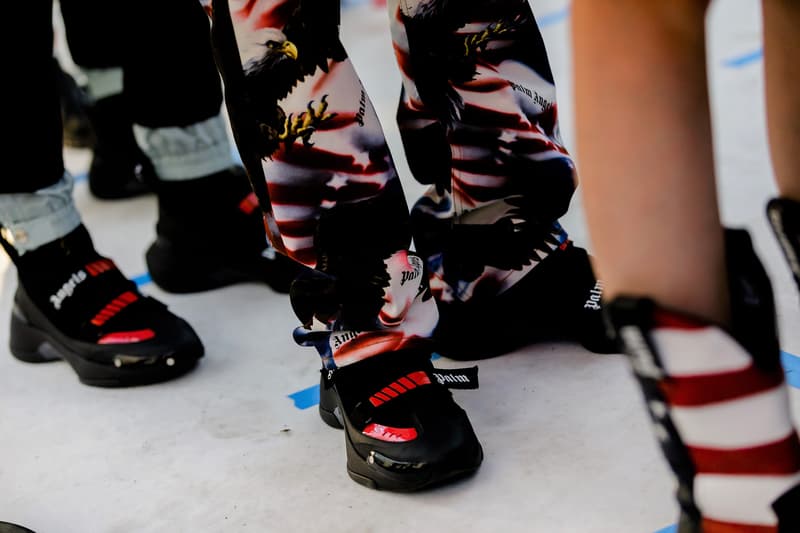 19 of 26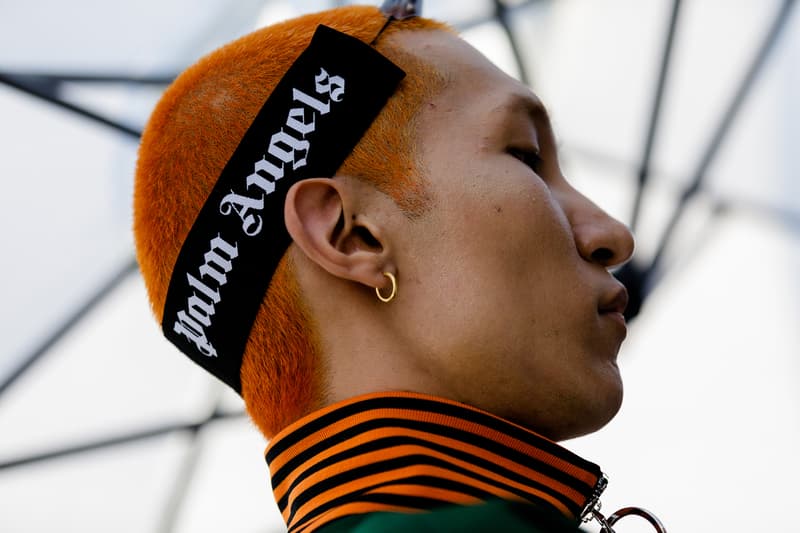 20 of 26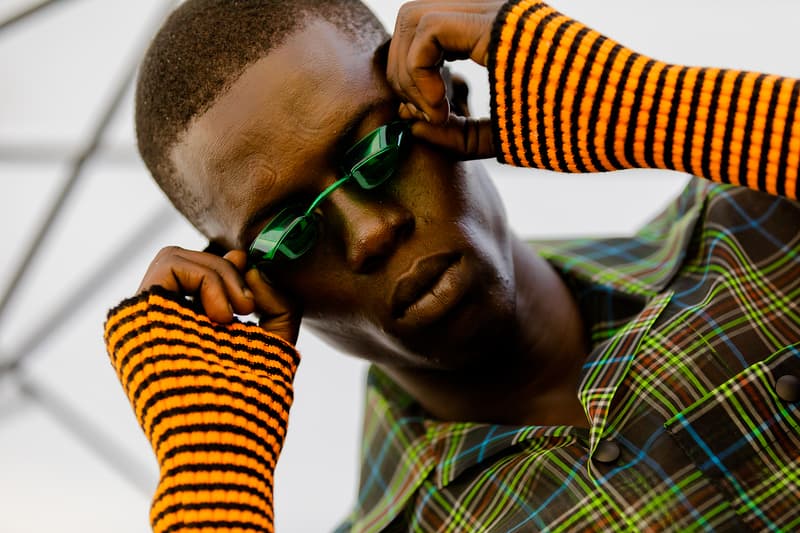 21 of 26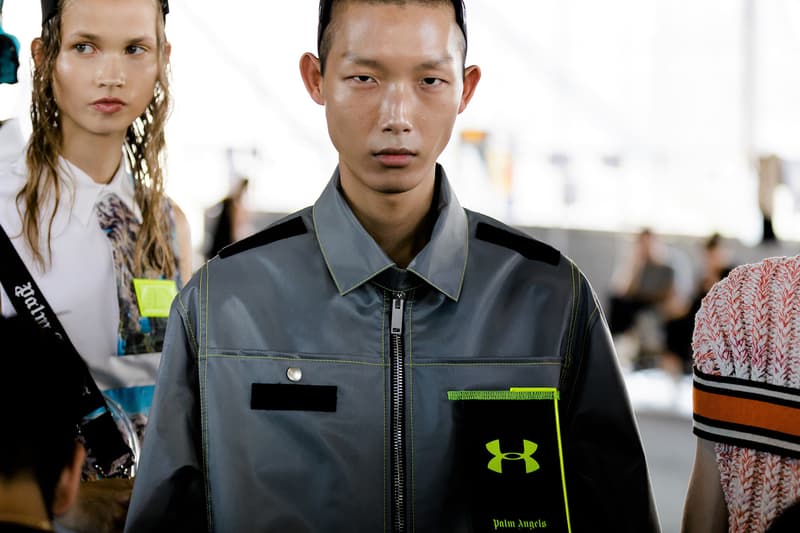 22 of 26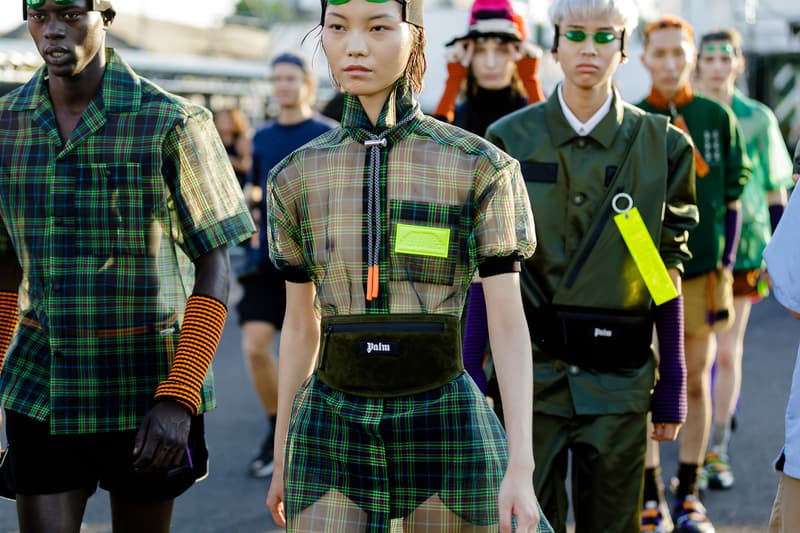 23 of 26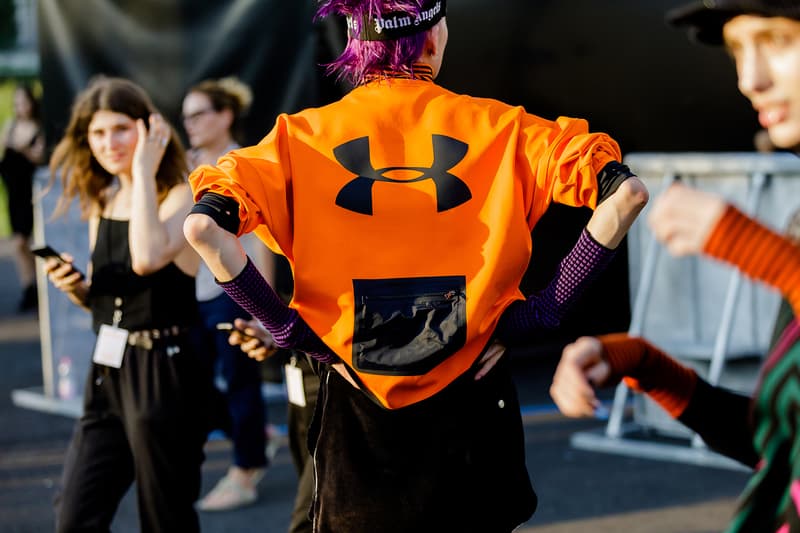 24 of 26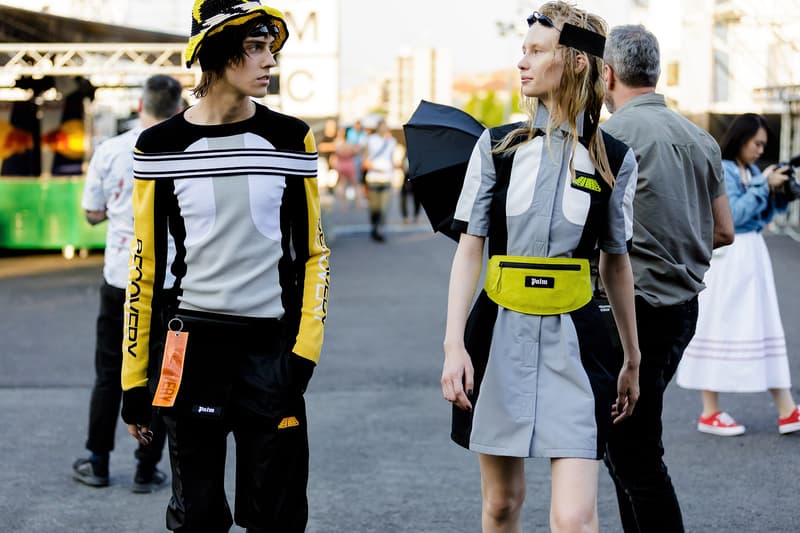 25 of 26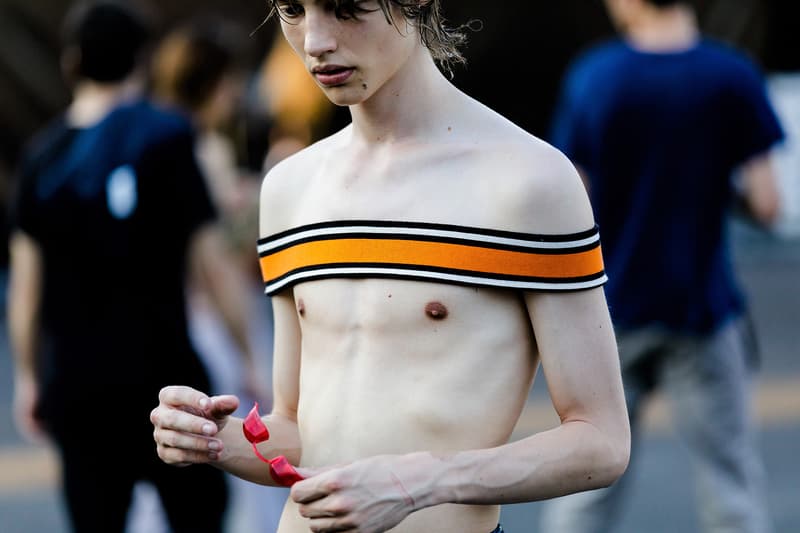 26 of 26
Francesco Ragazzi's Palm Angels hit Milan Fashion Week with a day-glo-inflected Spring/Summer 2019 collection, notably featuring collaborative Under Armour goods. Workwear influences were subverted with translucent fabrics and bright hues, simultaneously granting sportswear a shot in the arm with unapologetically American prints and dramatic cuts.
Arguably Under Armour's most fashion-forward collaboration ever, the sportswear brand's practical know-how informed neoprene pullovers and matching workwear sets crafted from contrast-stitched sateen, while Under Armour workout gear was referenced with a billowy hoodie. UA Recovery Technology was utilized to boost recovery, "making partying and living easier," according to Under Armour — the tech also ties in with the collection's theme, "Recovery." The dynamic fabric, woven by Celliant, has been determined by the FDA to "enhance performance, increase energy, strength and stamina, aid in faster recovery and promote restful sleep and increased blood flow," though the practical capabilities are far more subtle than the contrasting branding and screaming oranges, yellows and blues adorning each garment.
Elsewhere, Palm Angels's laid-back California influences manifested in paint-splattered denim — part of the "PAINTED DENIM PROGRAM" — and see-through shirting, a gleeful subversion of classic skateboarder style. A variety of American flag-printed, bald eagle-studded gear furthered the lighthearted motif, and tiny tanning bed goggle-like sunglasses were an appropriately playful take on the tiny sunglasses trend. Plenty of other accessories appeared throughout, including an iPhone-sized lanyard, striped arm warmers, laminated size tags and woven hats, along with several iterations of the new Palm Angels sneaker silhouette.
Check out the backstage shots above. Elsewhere at Milan Fashion Week, Prada showcased bold colors and new Cloudbust sneakers.
Palm Angels Spring/Summer 2019 Collection