Nike Football Pays Homage to Germany's Hip-Hop Scene With Team International Deutschrap Jersey
Featuring bold prints, vibrant colorways, and special motifs.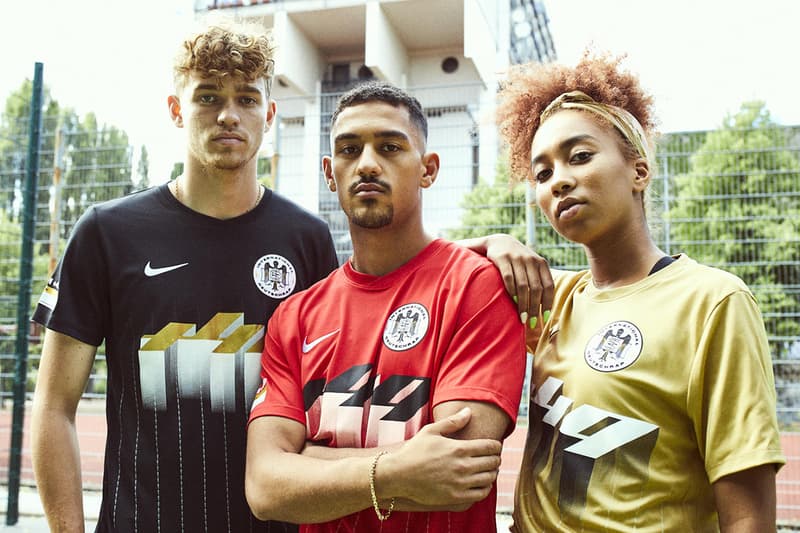 1 of 3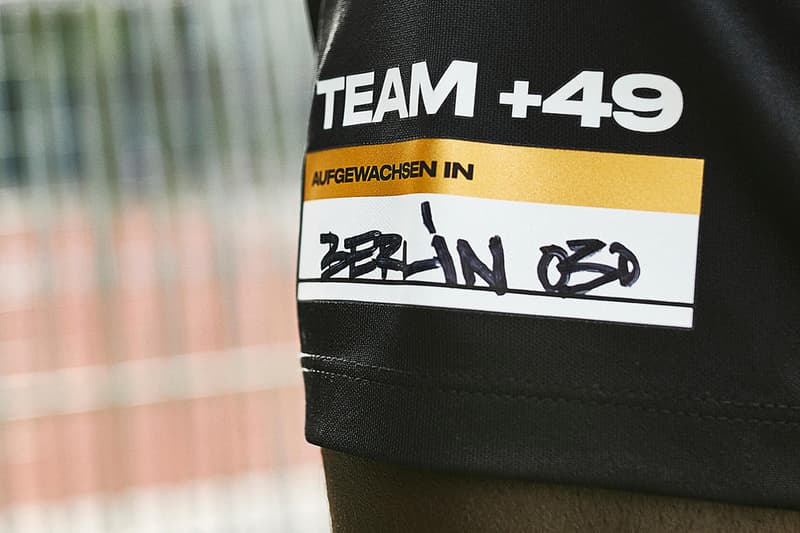 2 of 3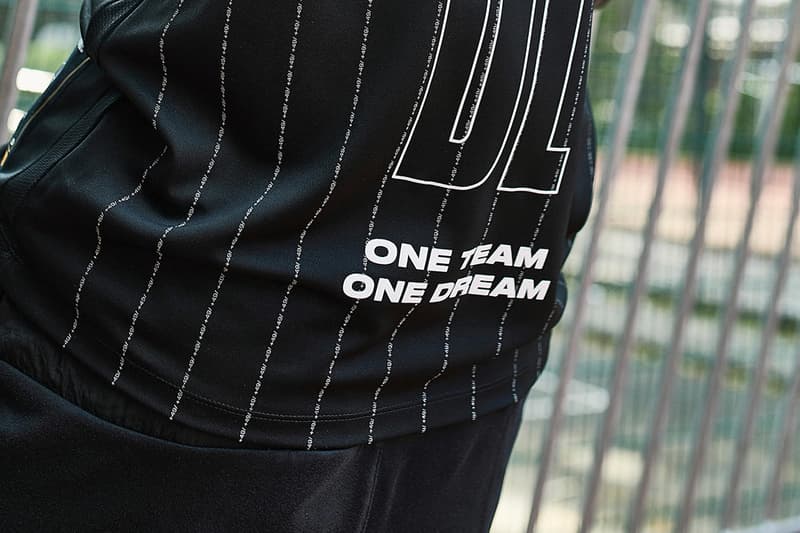 3 of 3
Helping to merge the worlds of music, fashion and sports together, Nike Football has just introduced a new line of jerseys celebrating Deutschrappers and their community.
Focussing on "identity, unity, and loyalty," the Team International Deutschrap shirts feature bold prints, vibrant colorways, and special motifs. Seen on the left chest is a revamped take on Germany's crest, seeing a microphone replacing the eagle's head. Other special German shoutouts include a "+49" (Germany's area code) emblazoned across the chest, as well as running down vertically, creating the illusion of pinstripes. Finally a "One Team. One Dream" phrase can be found embellished on the back, along with a customisable patch on the right sleeve which allows wearers to add their city.
Each colorway will be released separately starting with the black version which will release exclusively for German Nike members via the Nike App on June 28. The black jersey will then hit nike.com's Jersey Shop in Europe on July 6. Finally the red and the gold versions will hit select retailers later this year. All profits from the jerseys sold will go towards giving studio time to young, upcoming artists. Take a look at Nike's Team International Deutschrap Jerseys above.
More more related news, check out the"10 Football Kits That Will Take You From the Streets to the Pitch Part 2."
Nike Football Team International Deutschrap Jersey