Kenzo SS19 Celebrates the Brand's Legacy
Inspired by heritage, informed by contemporary design.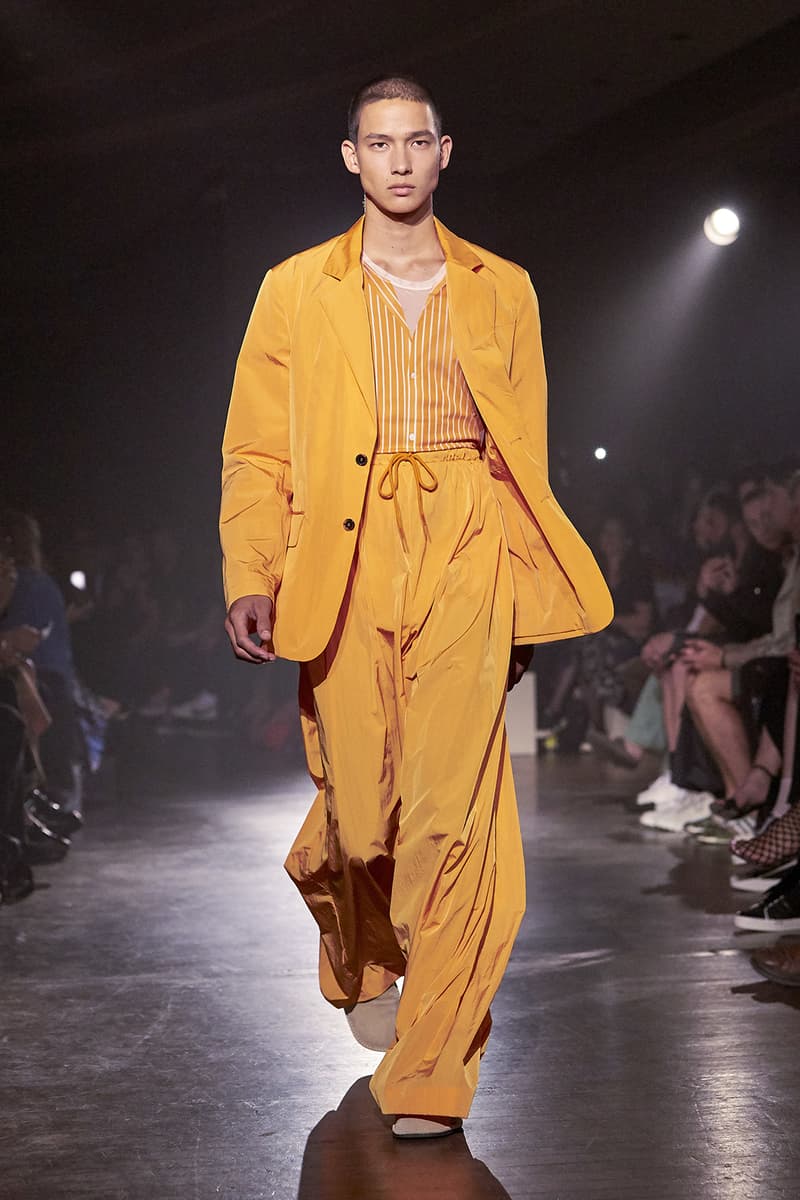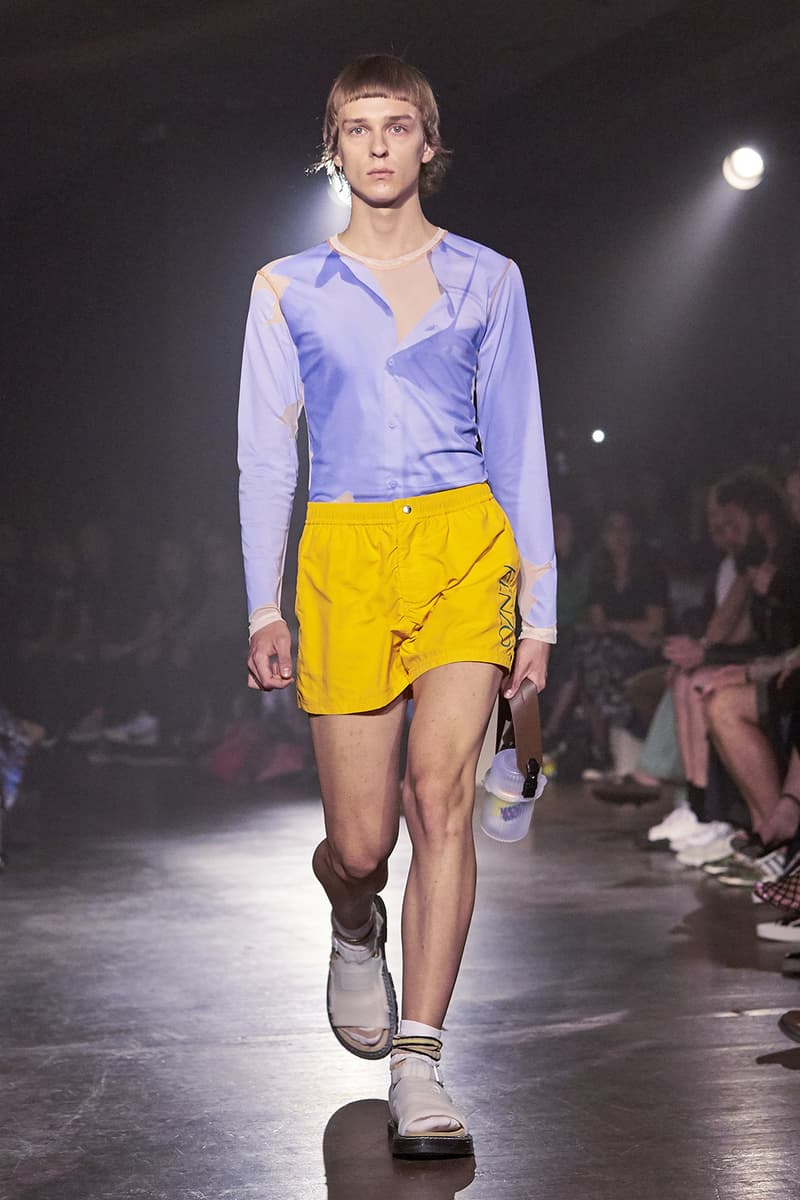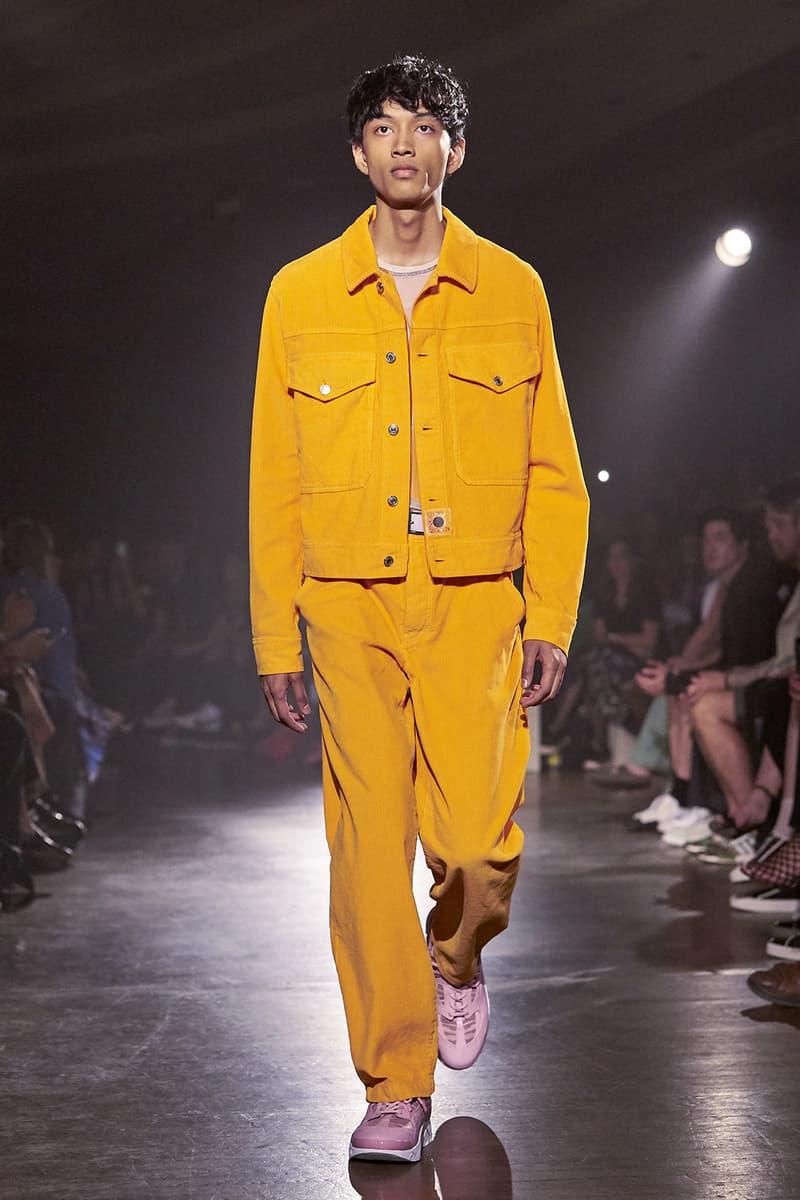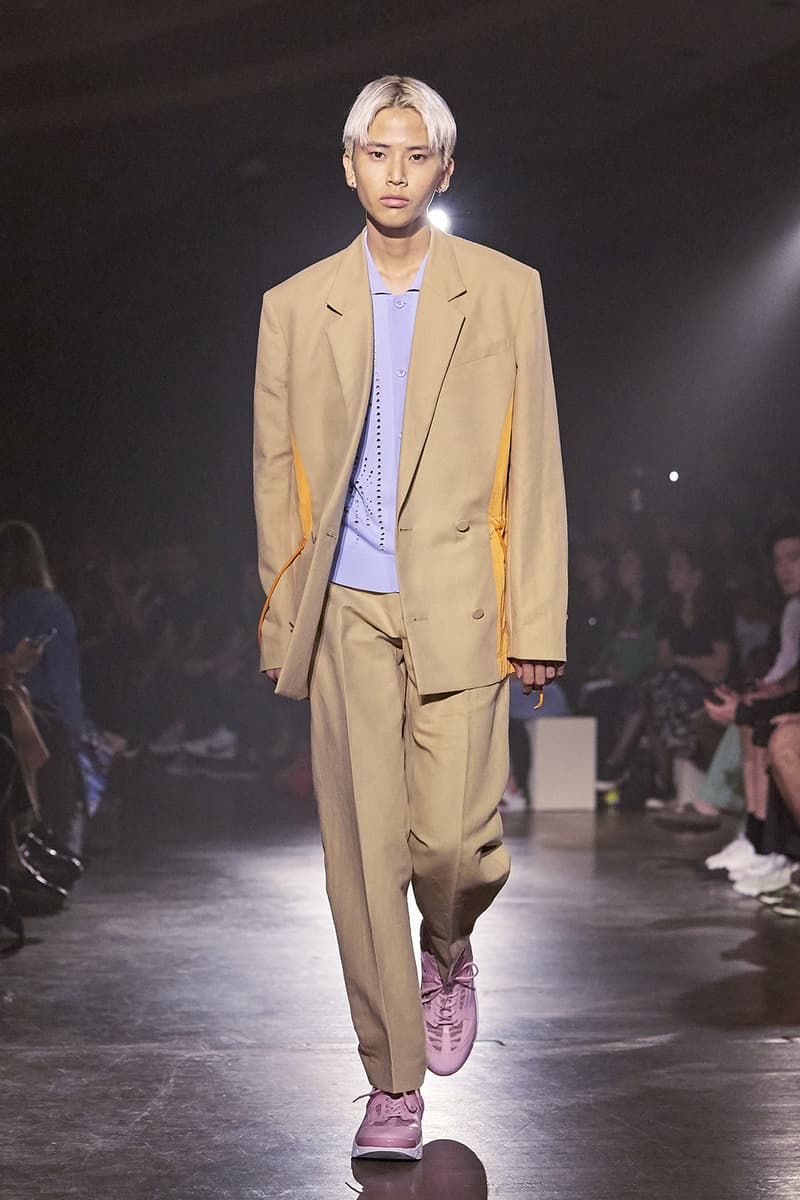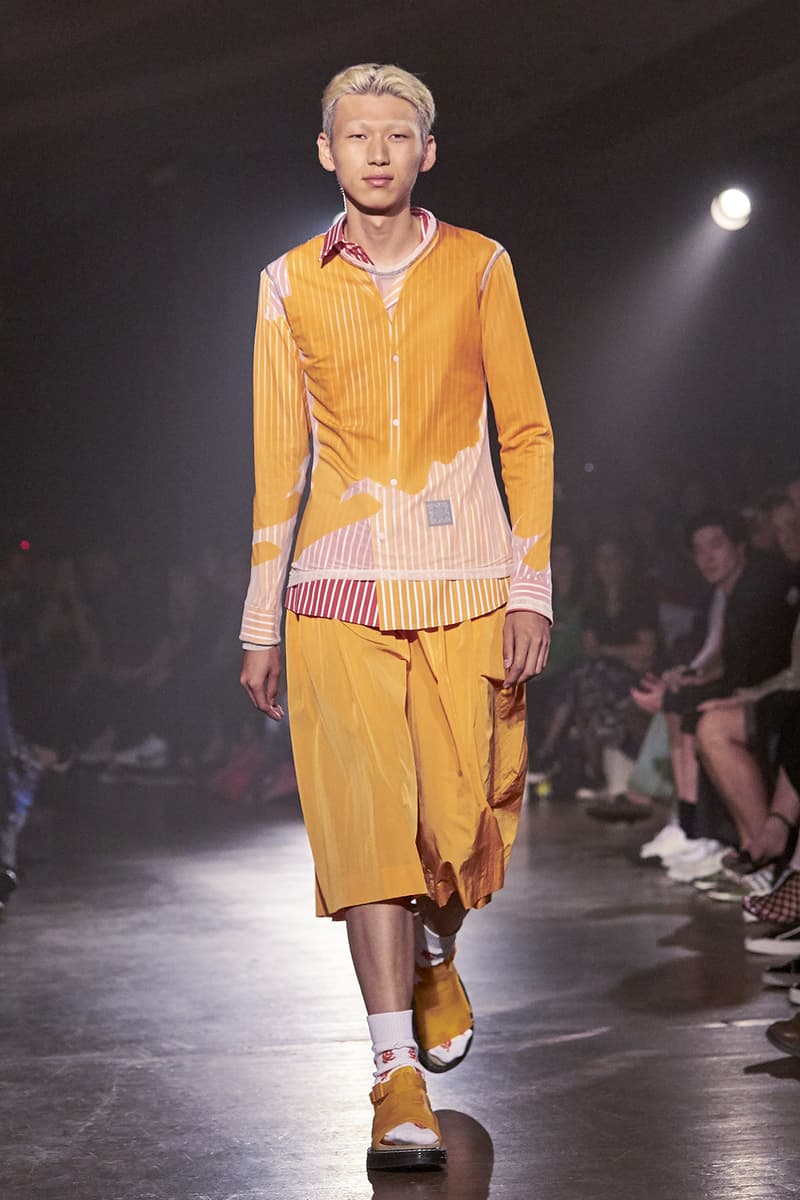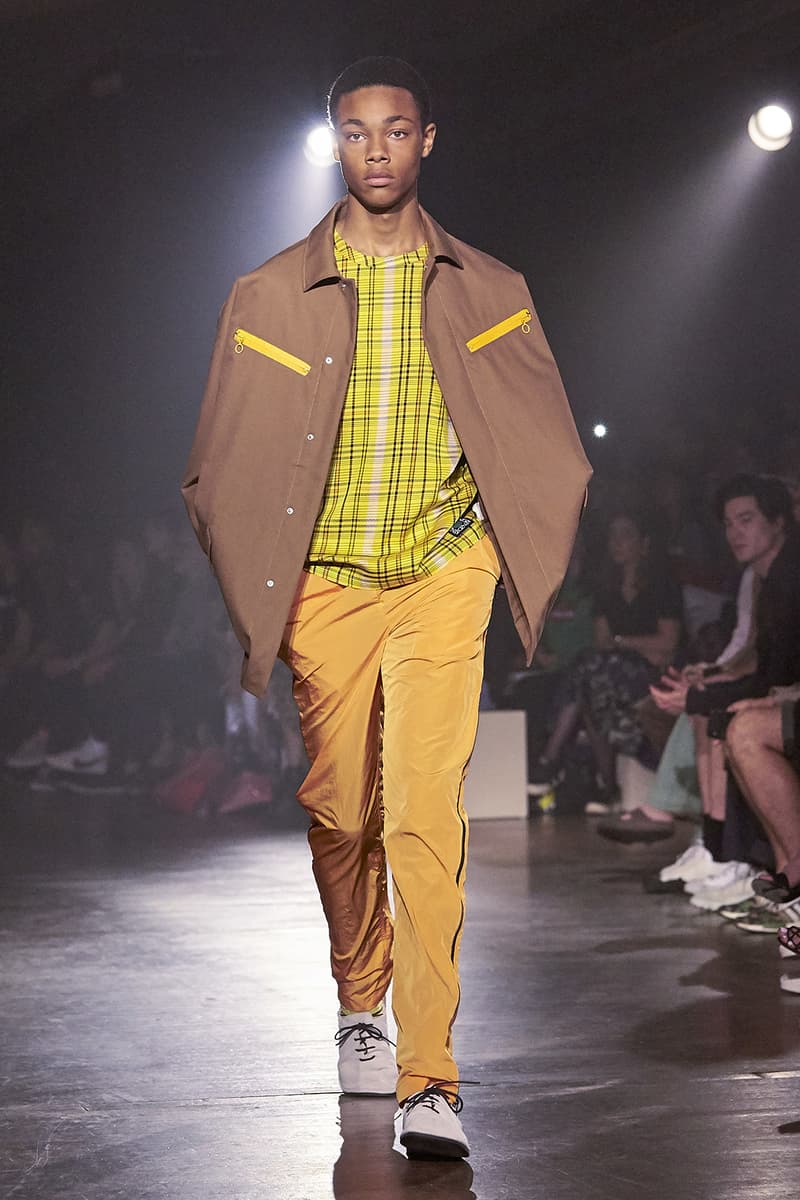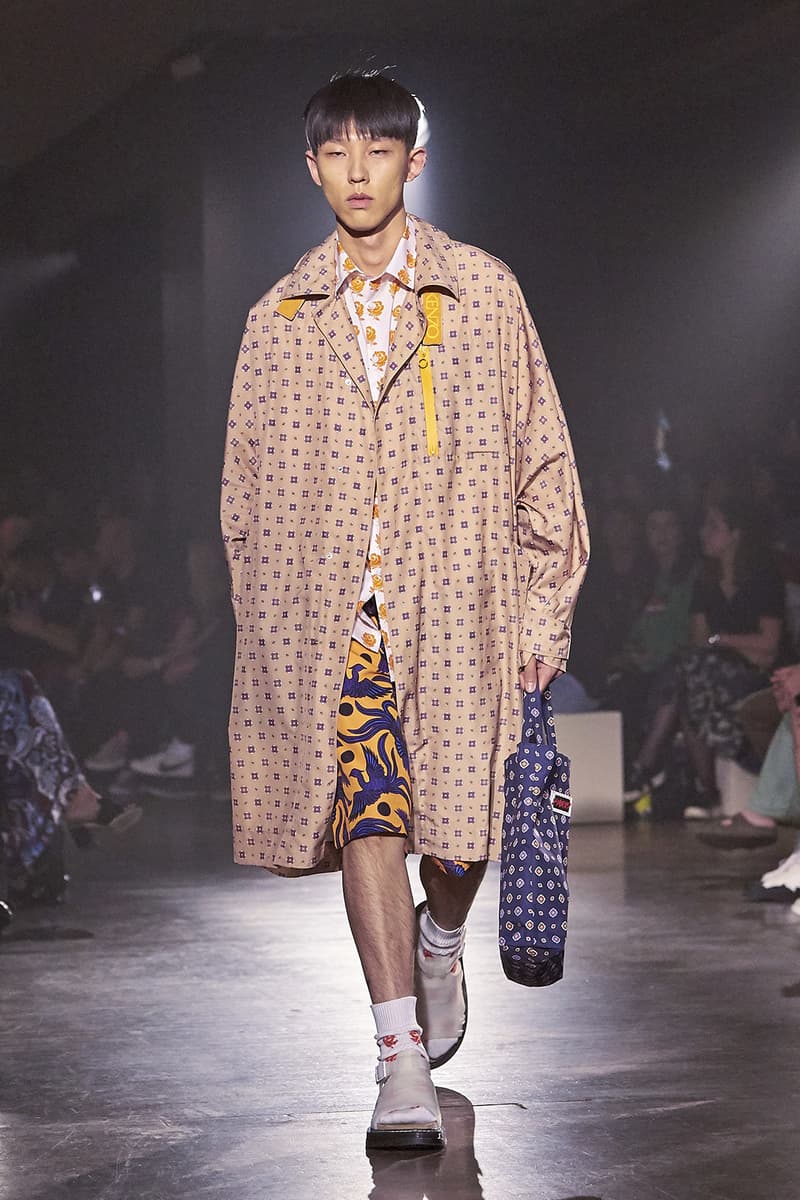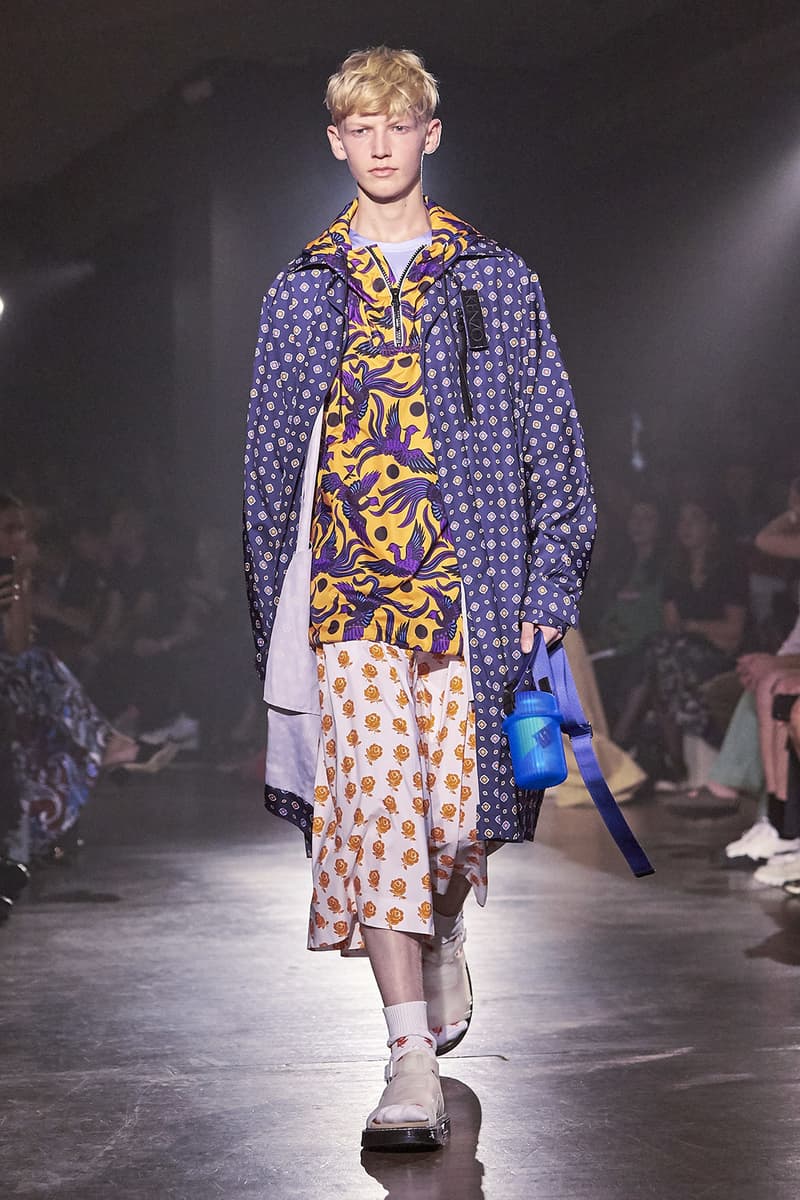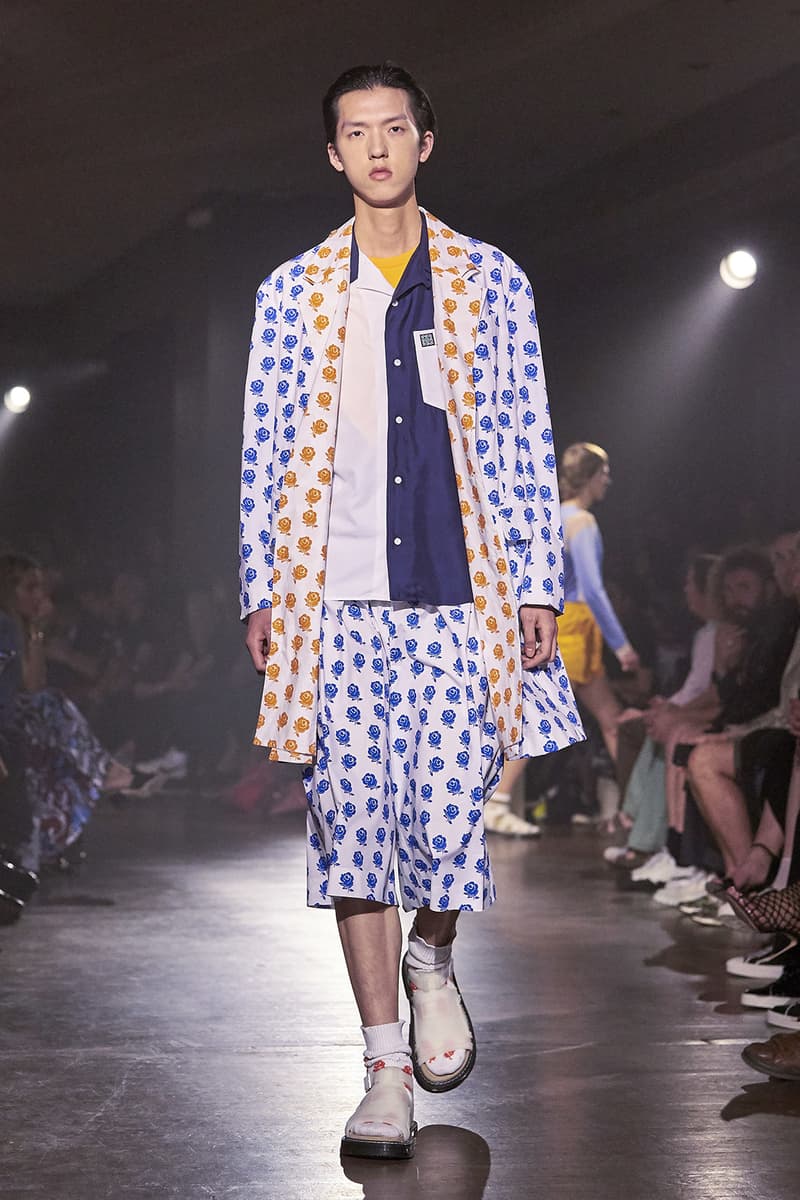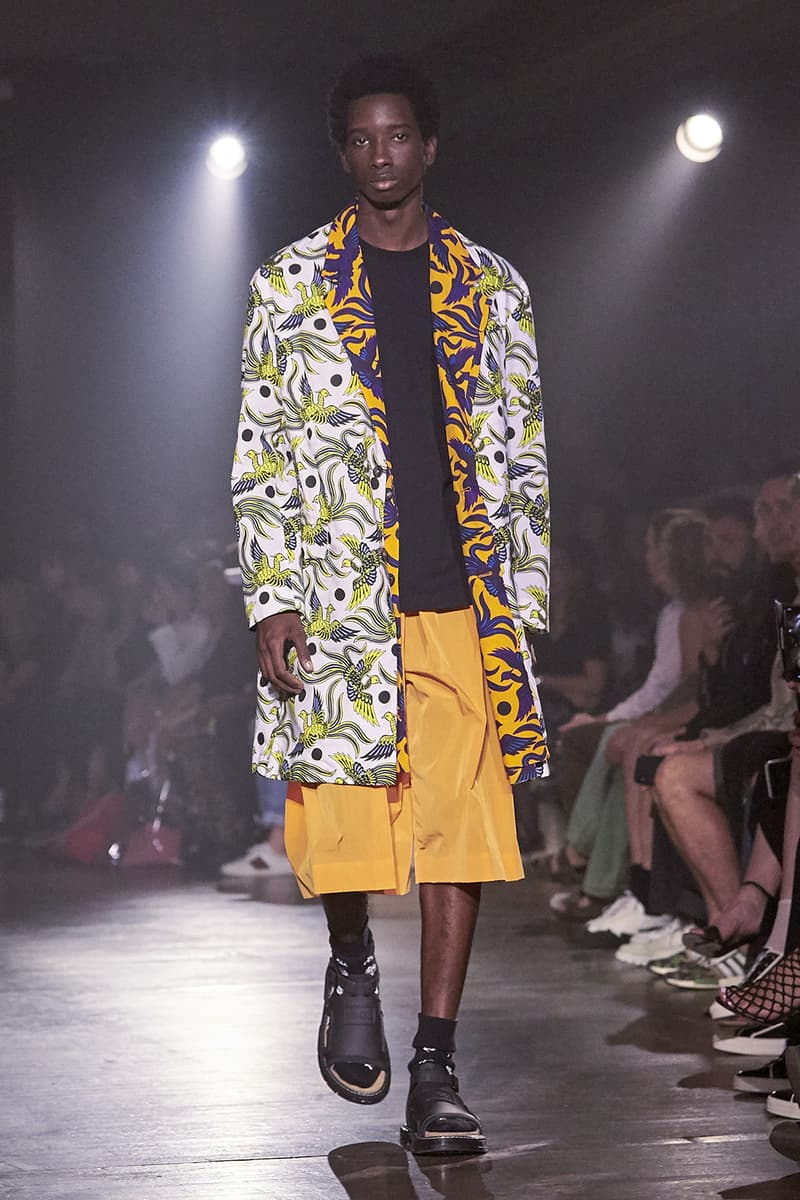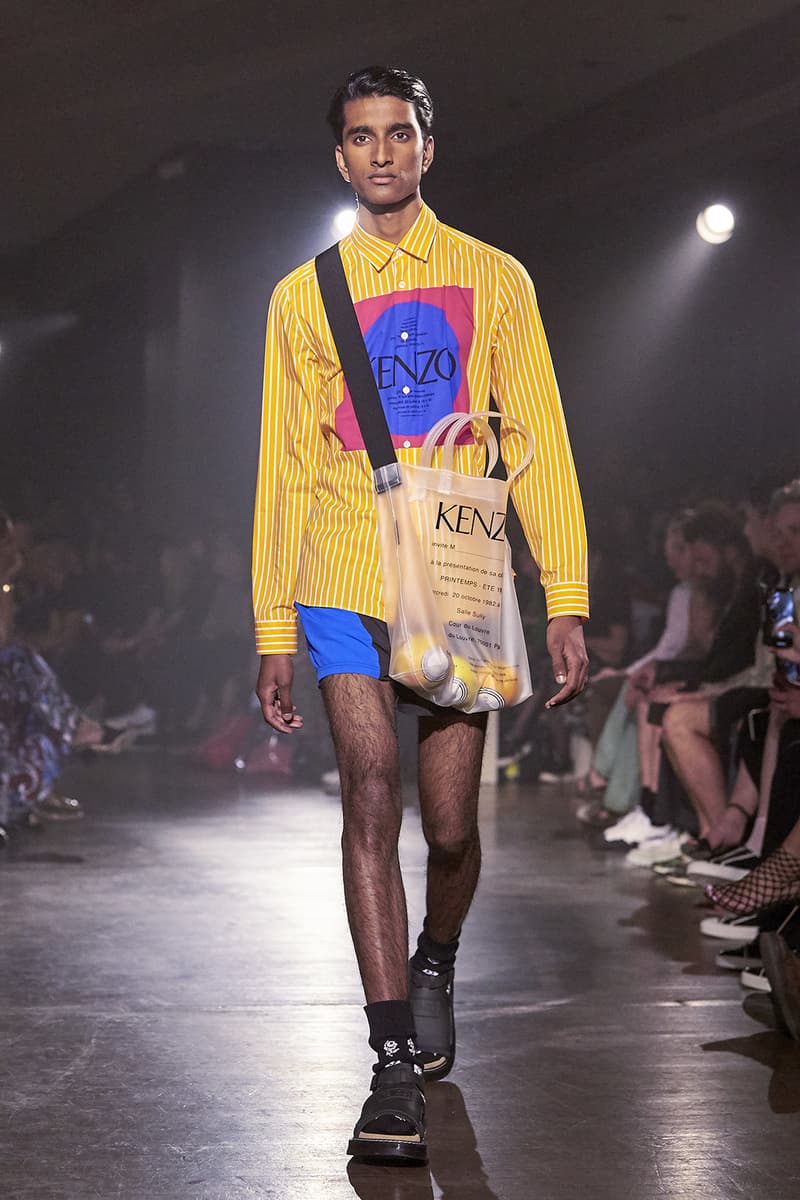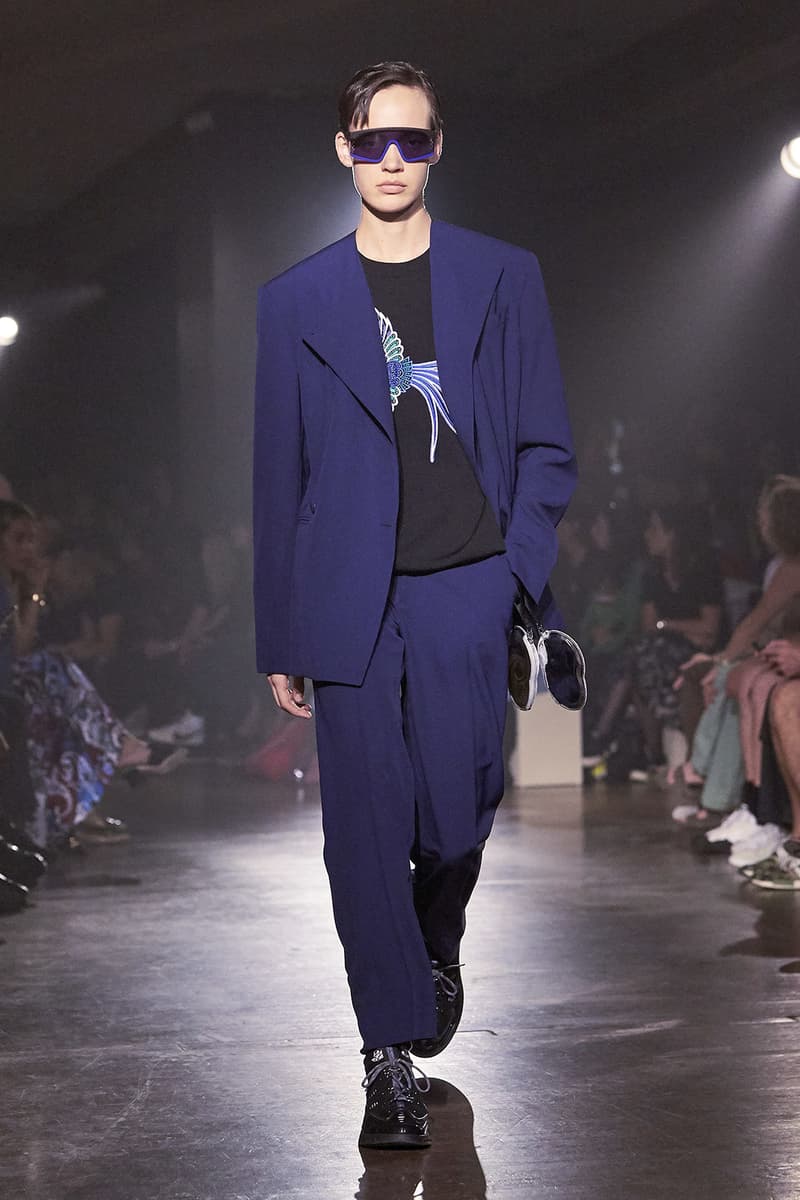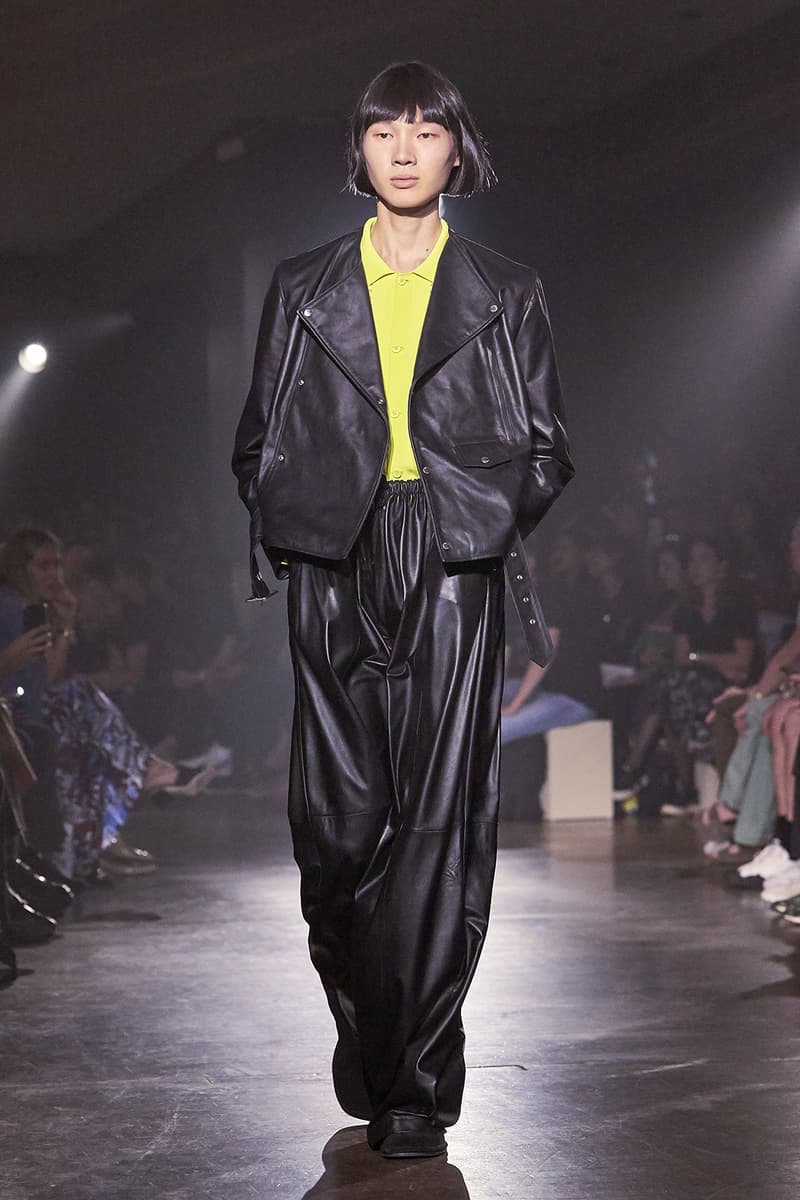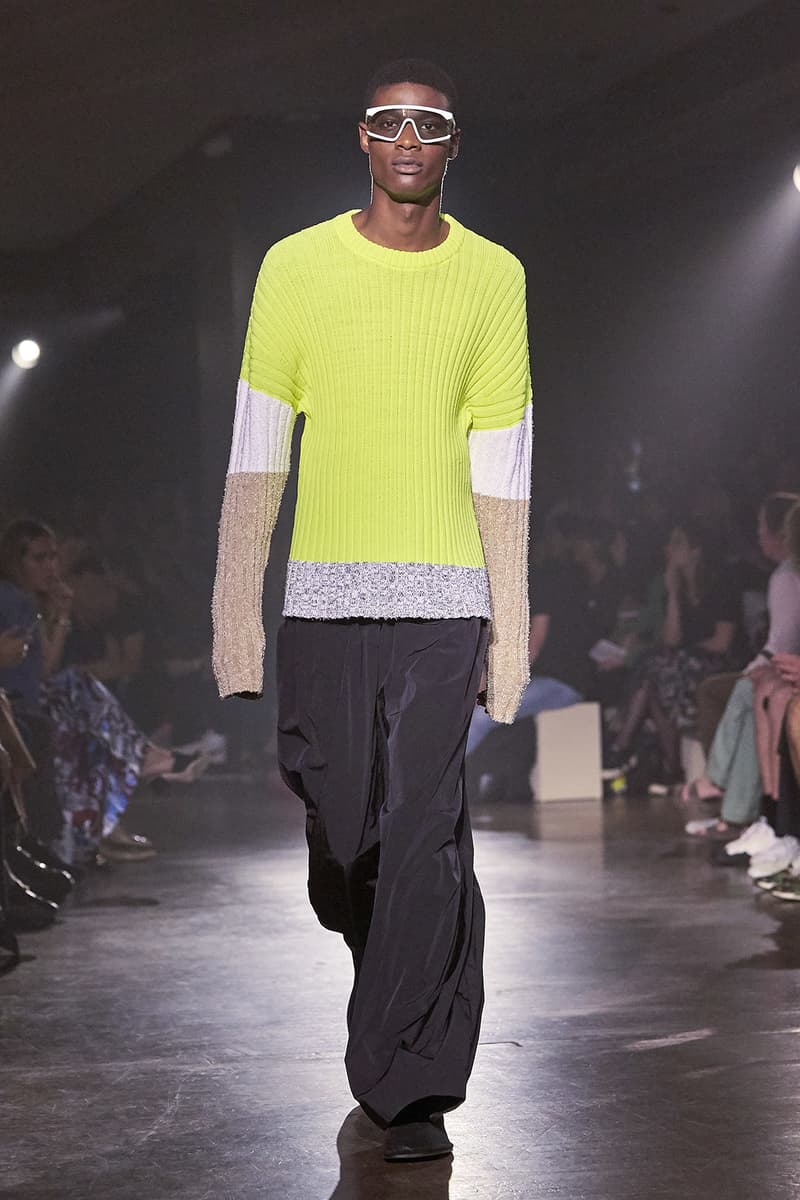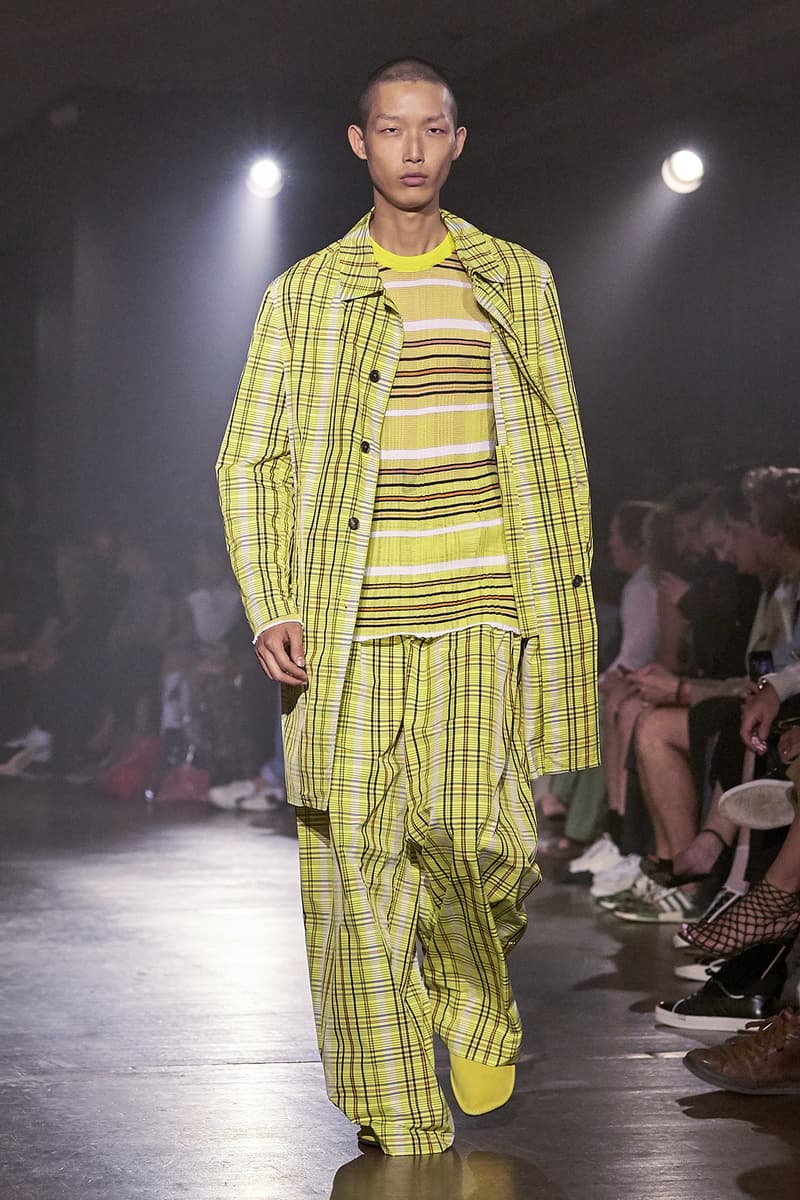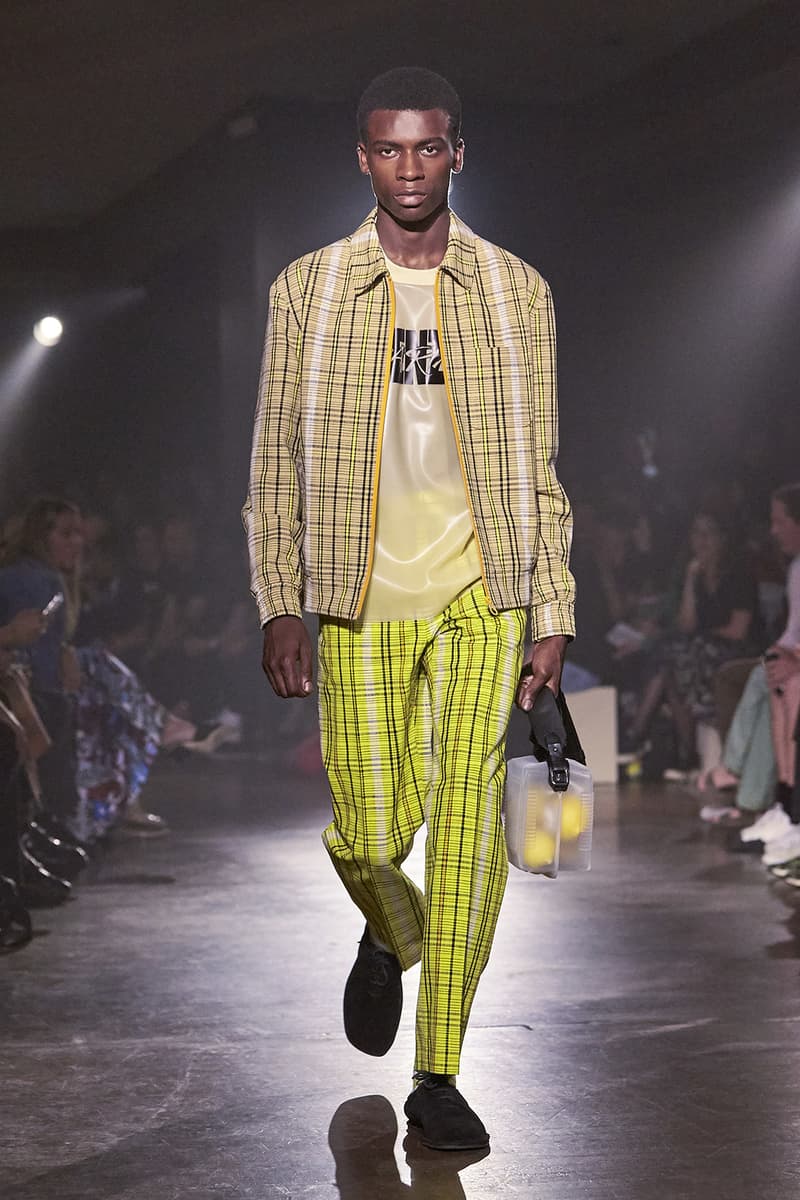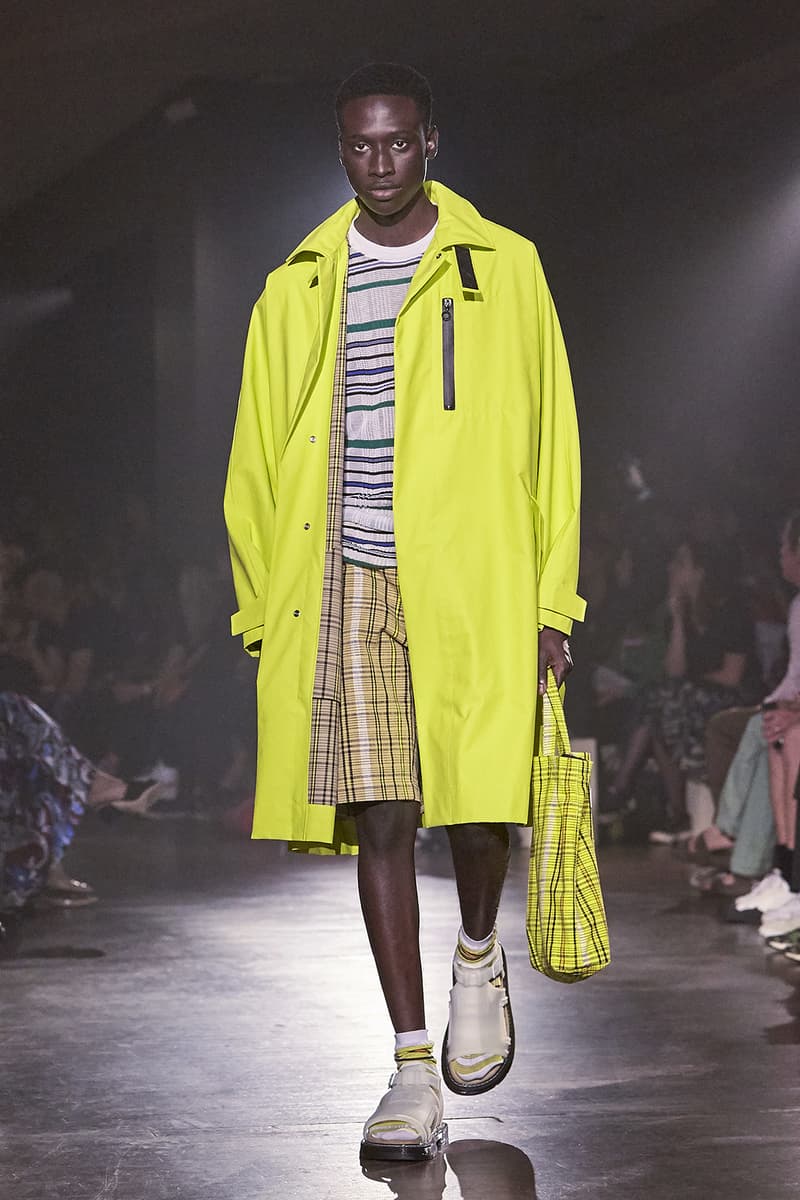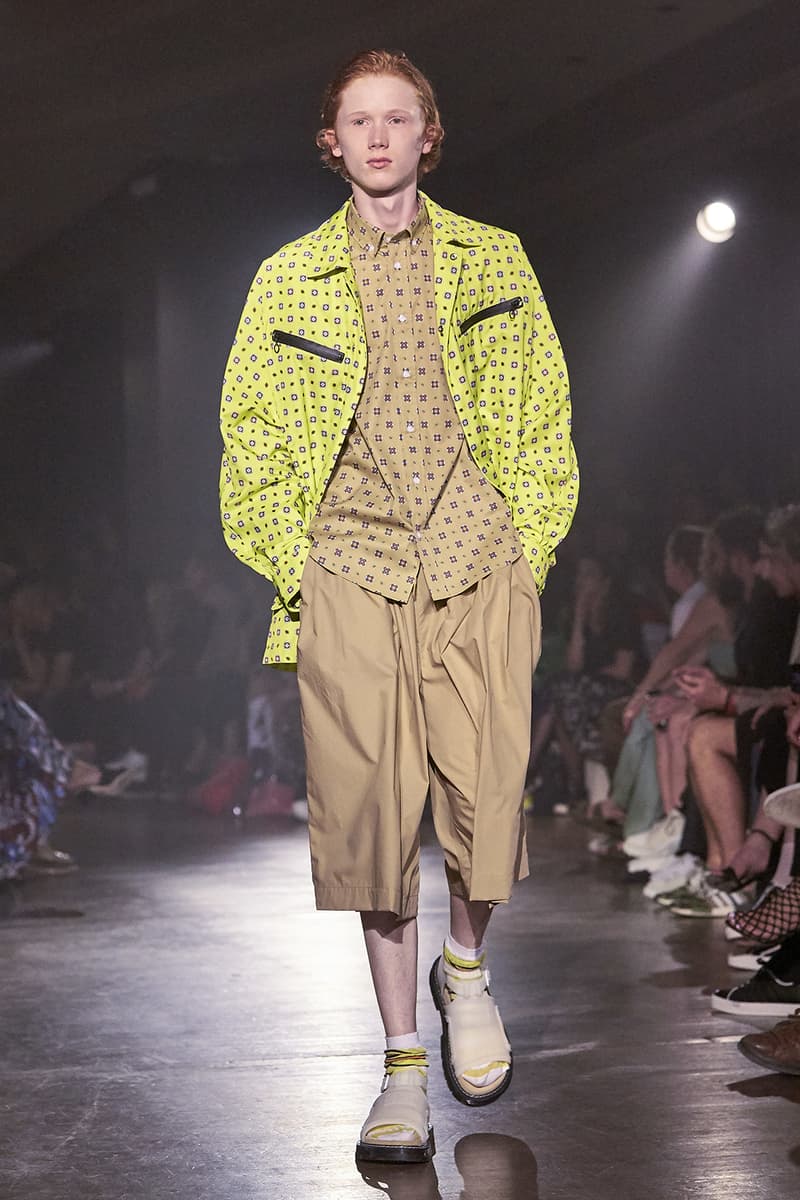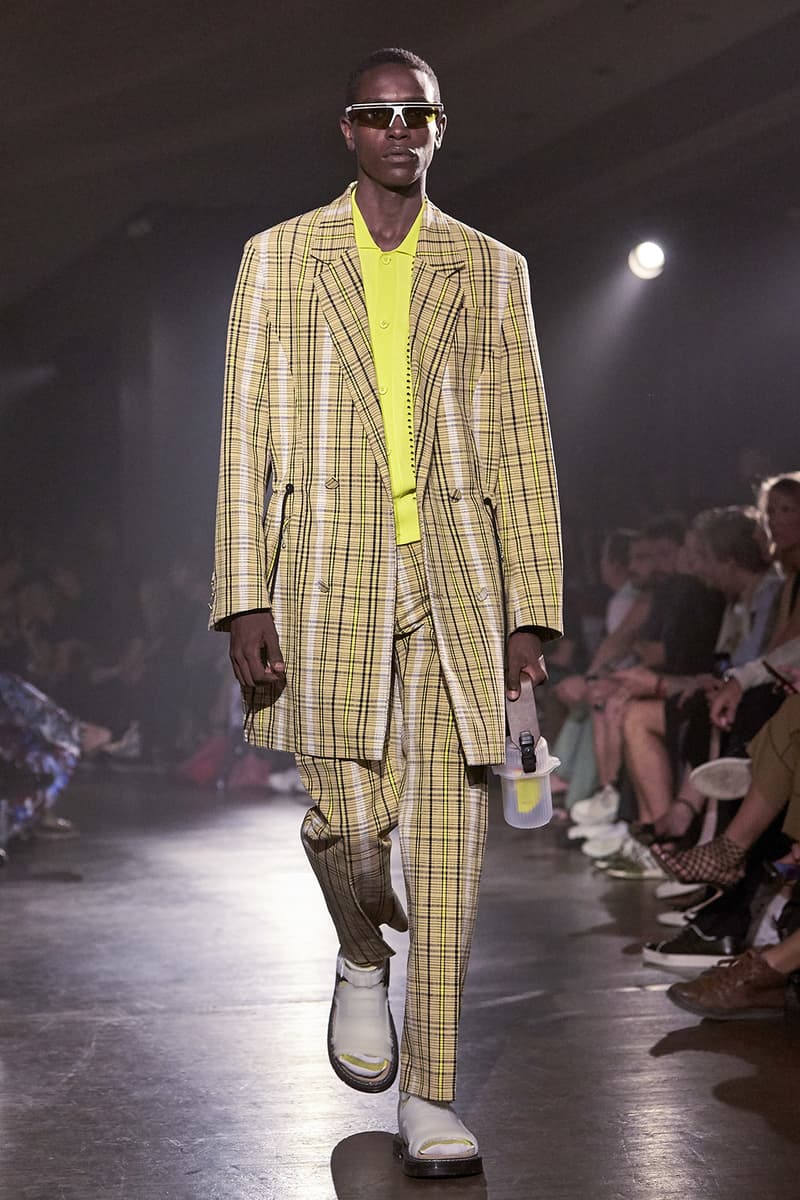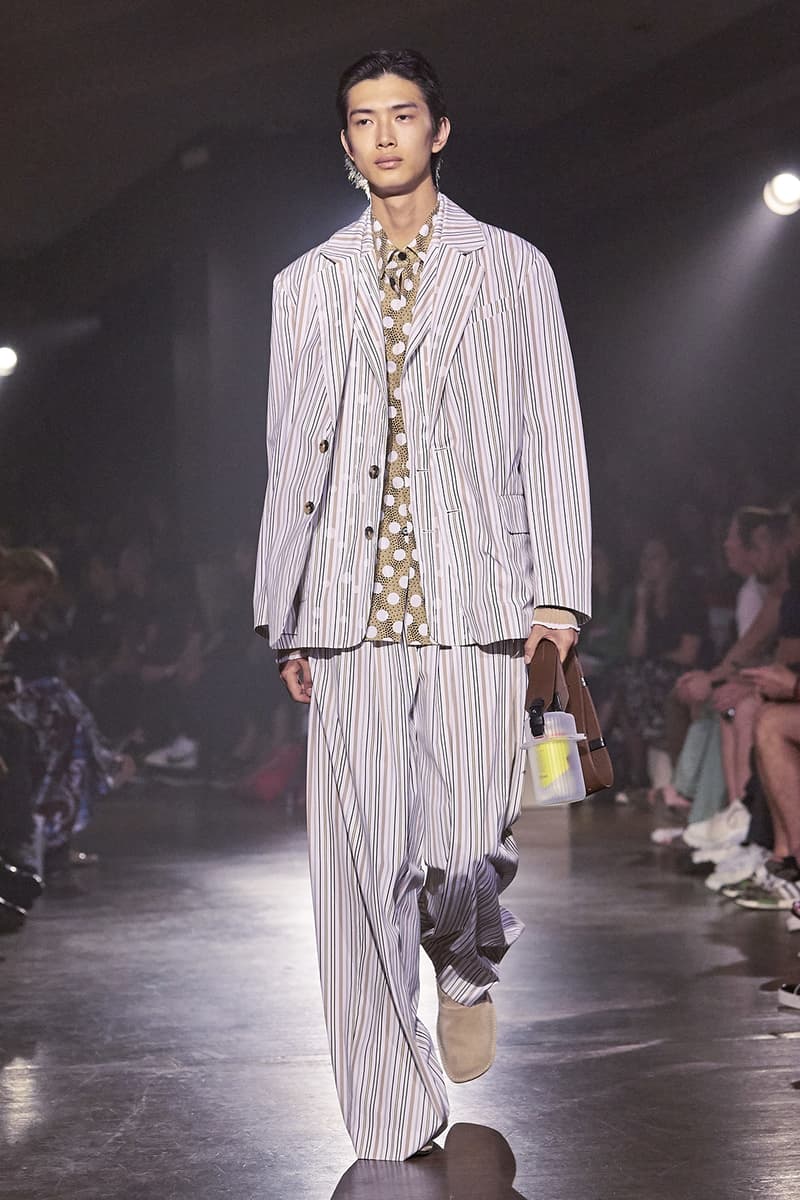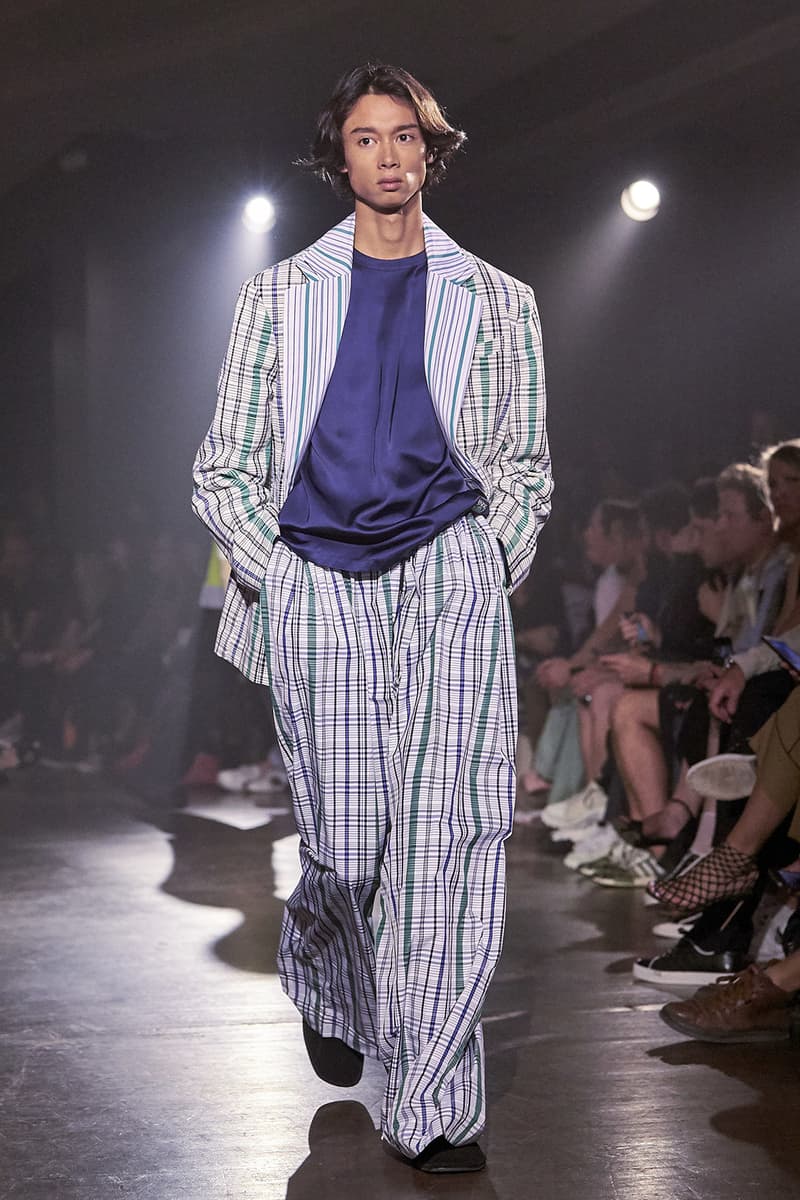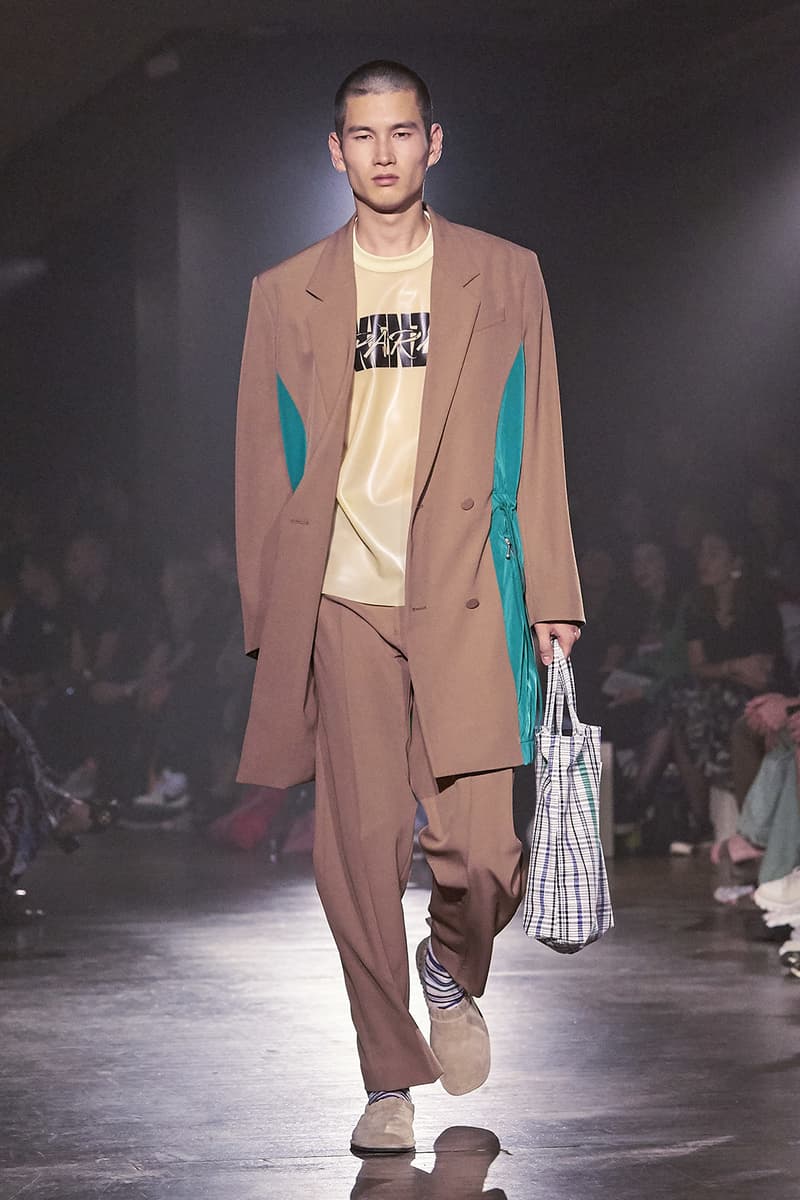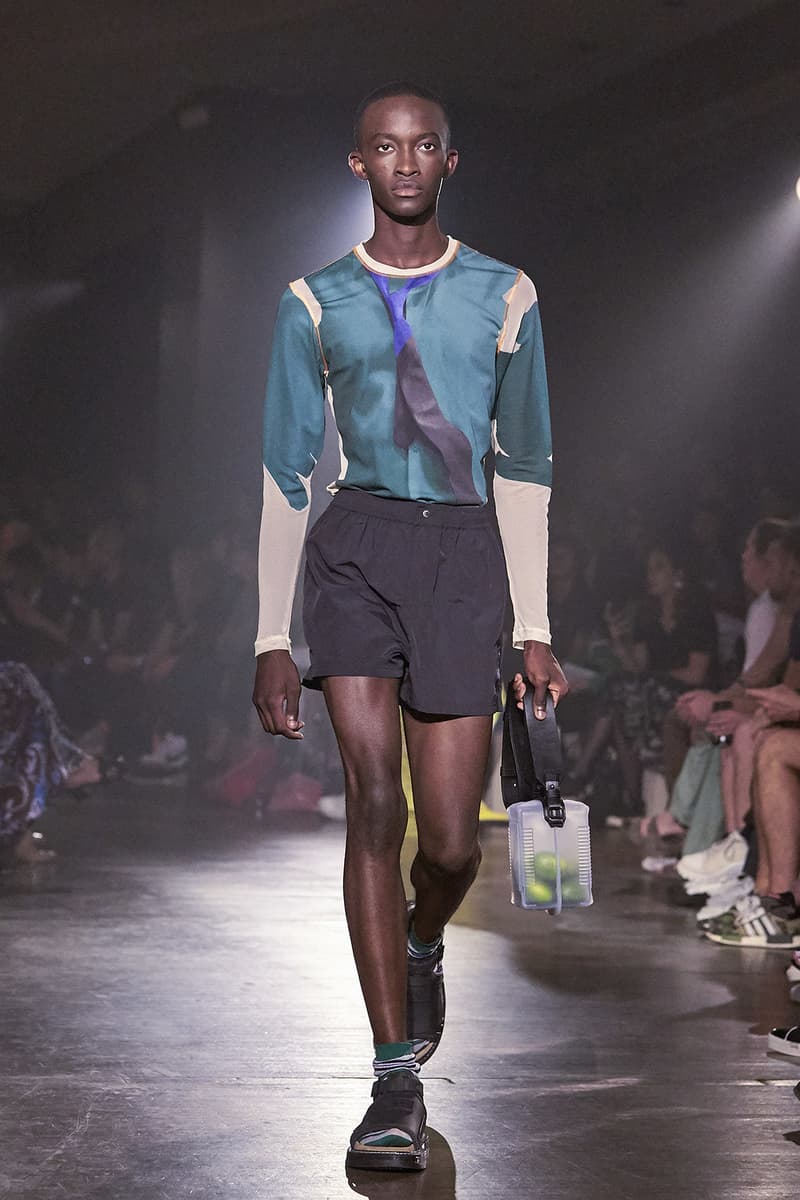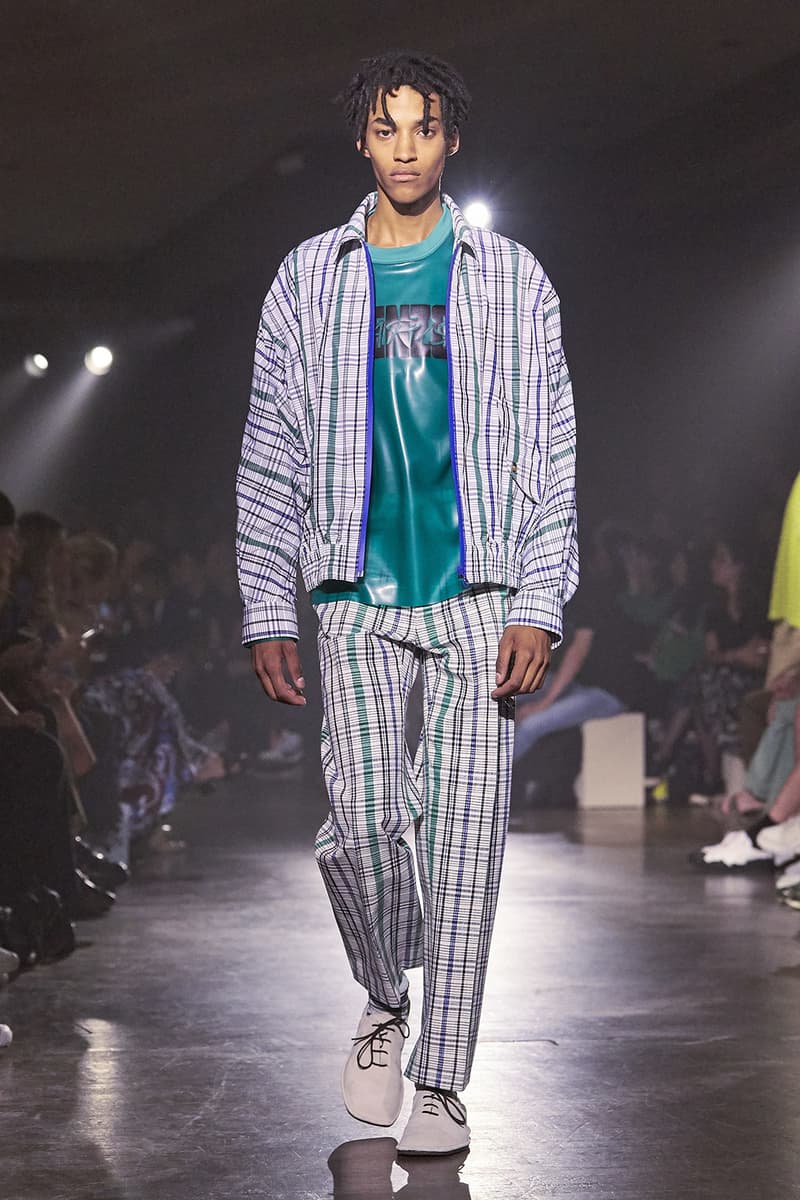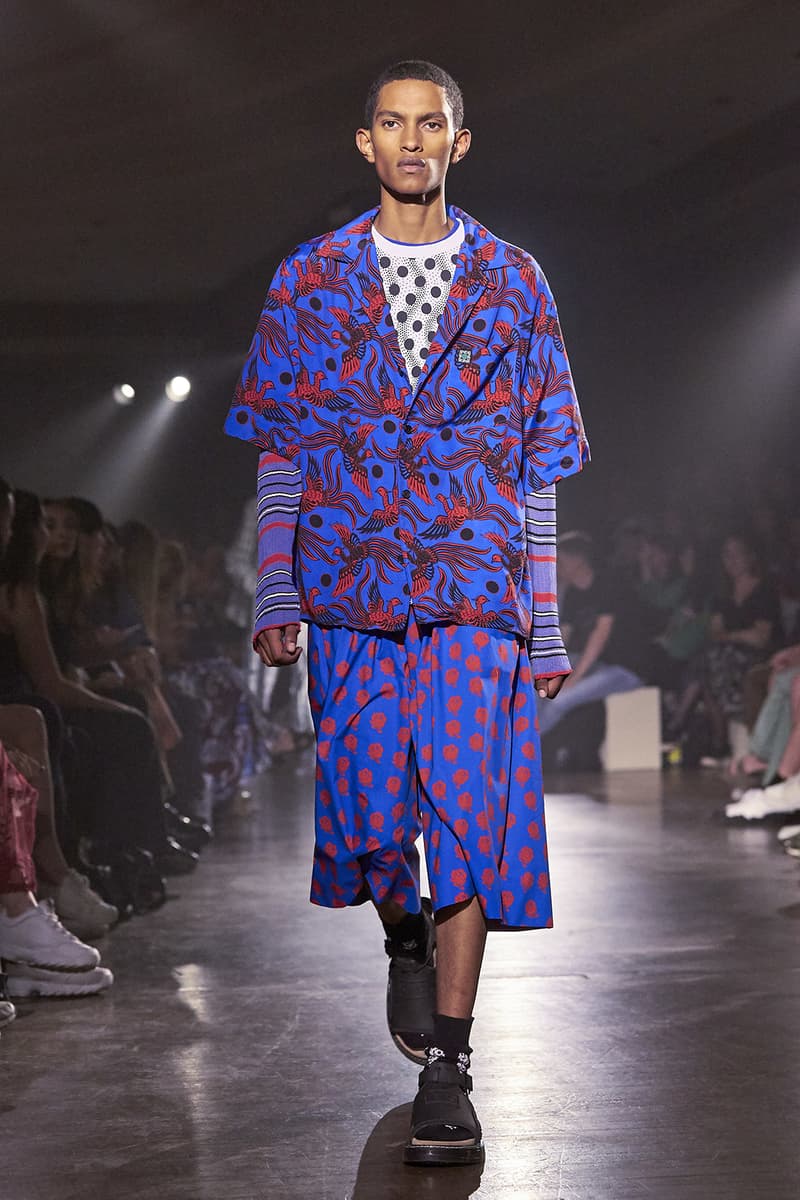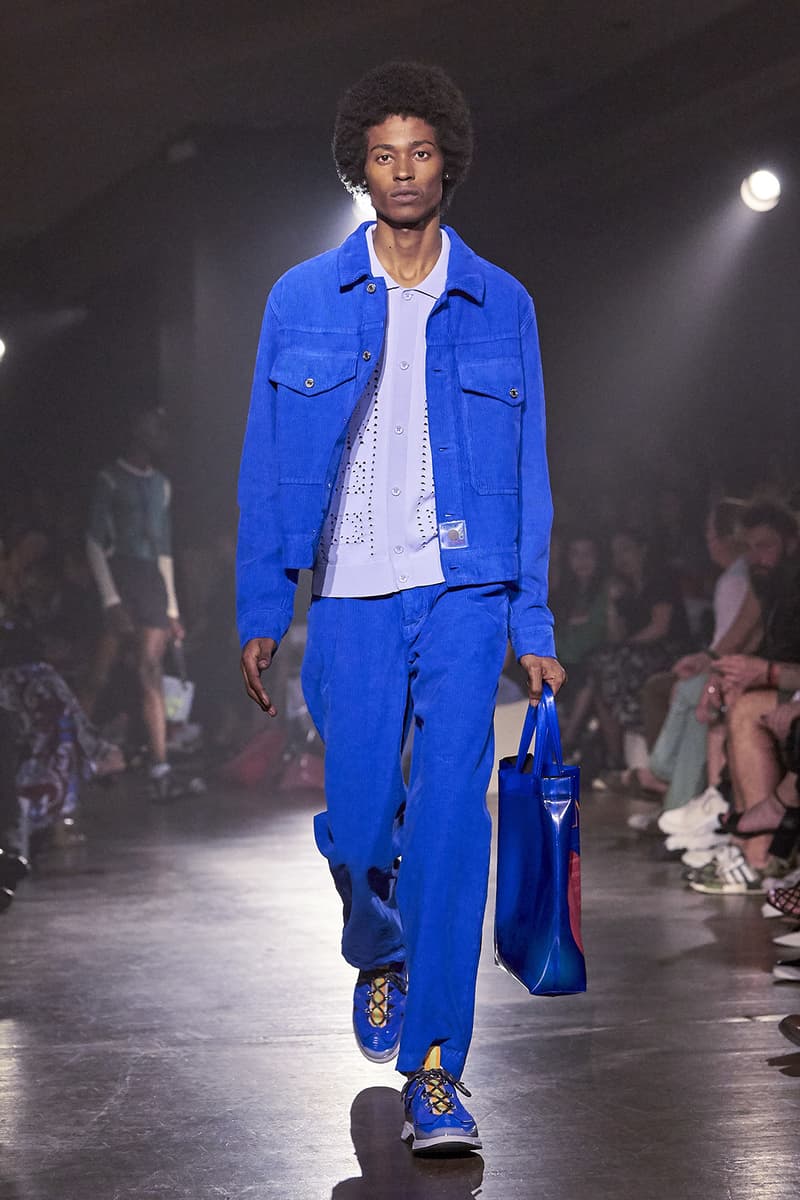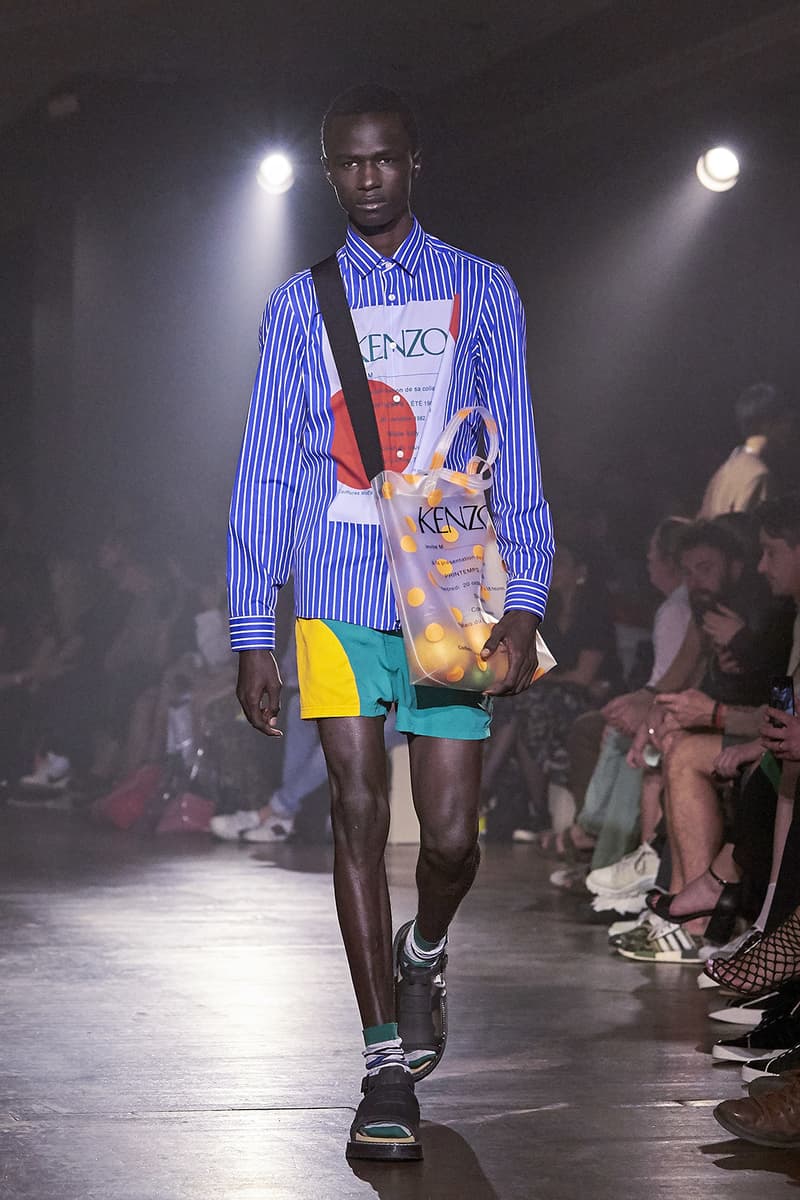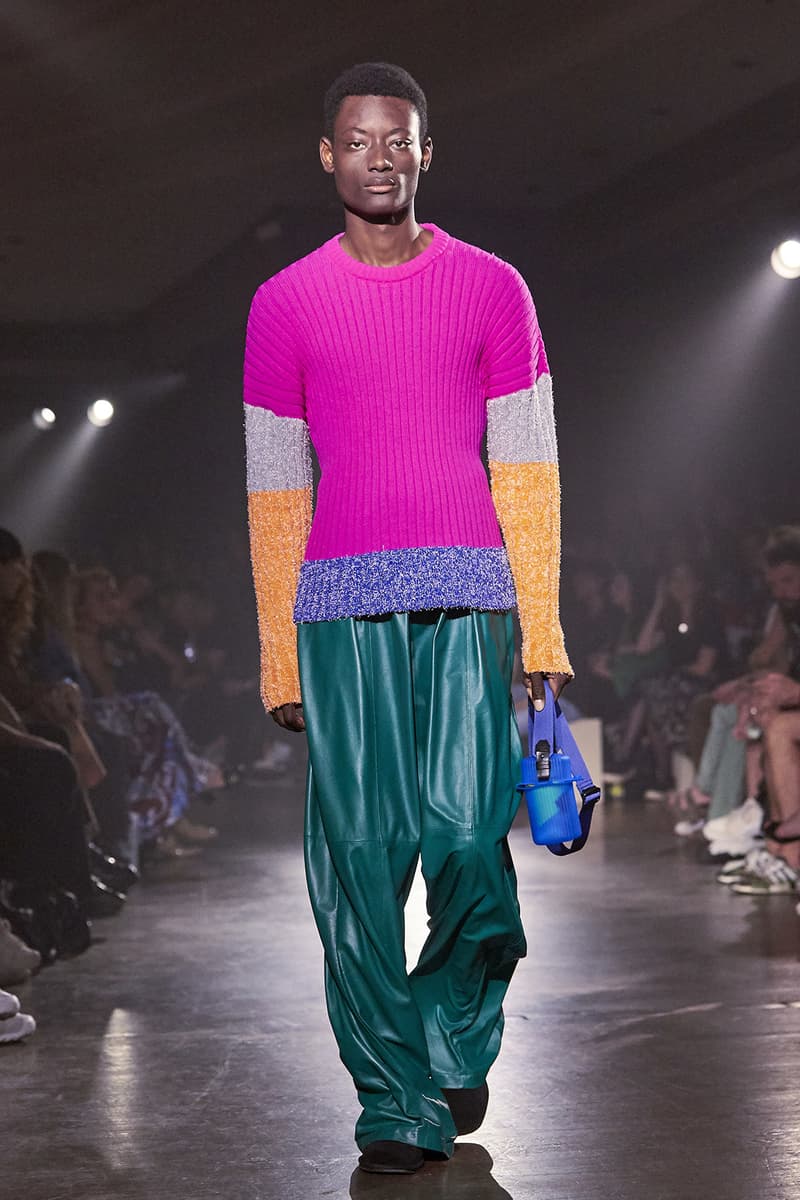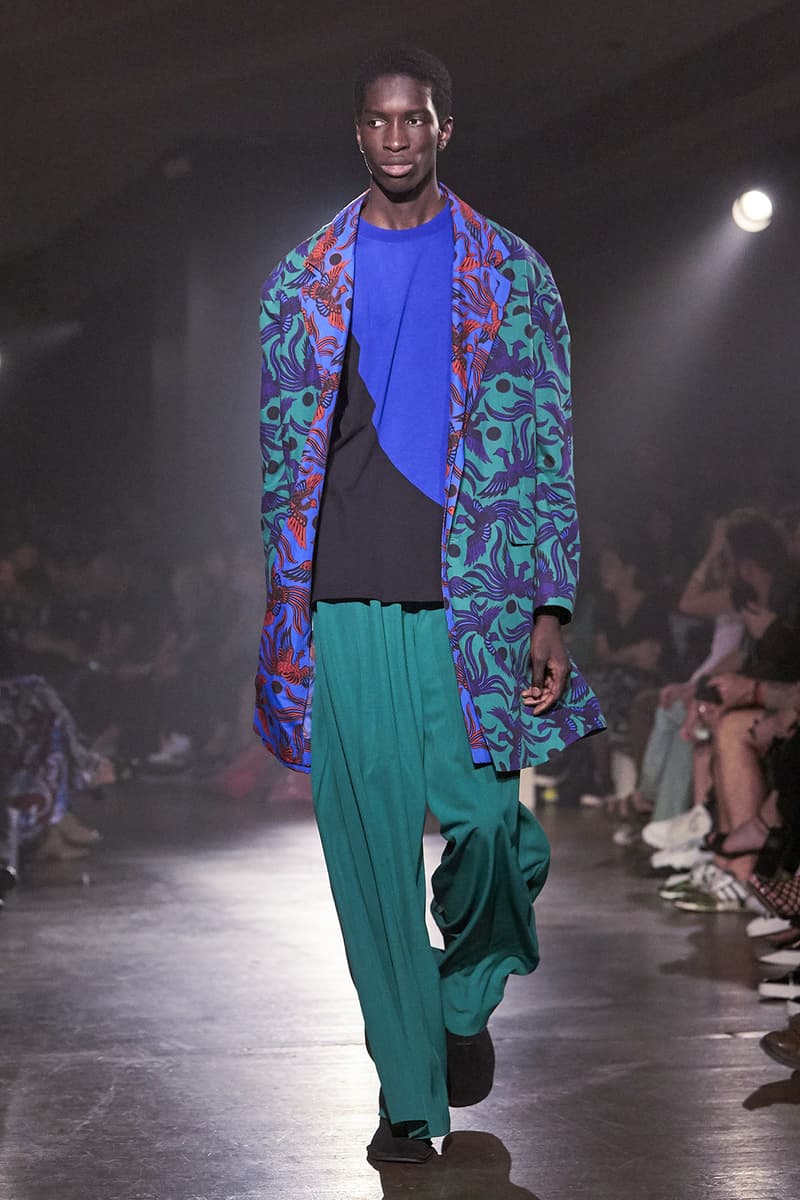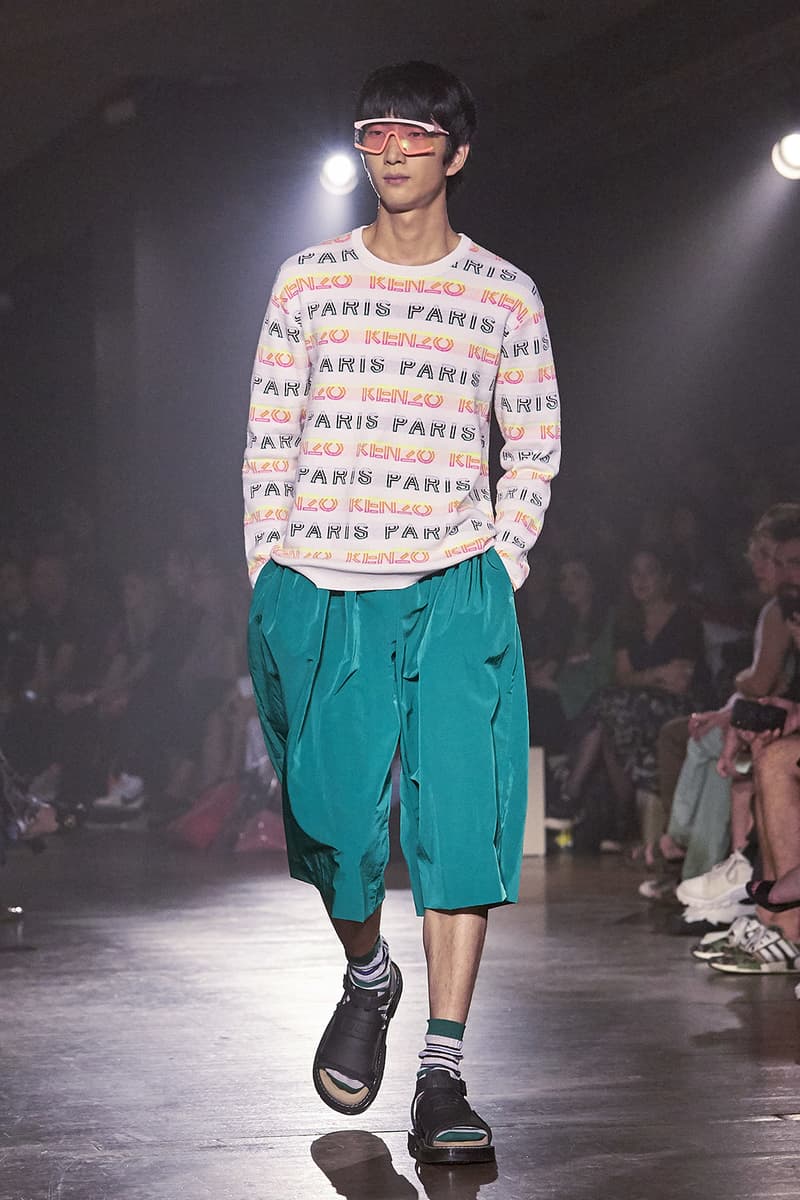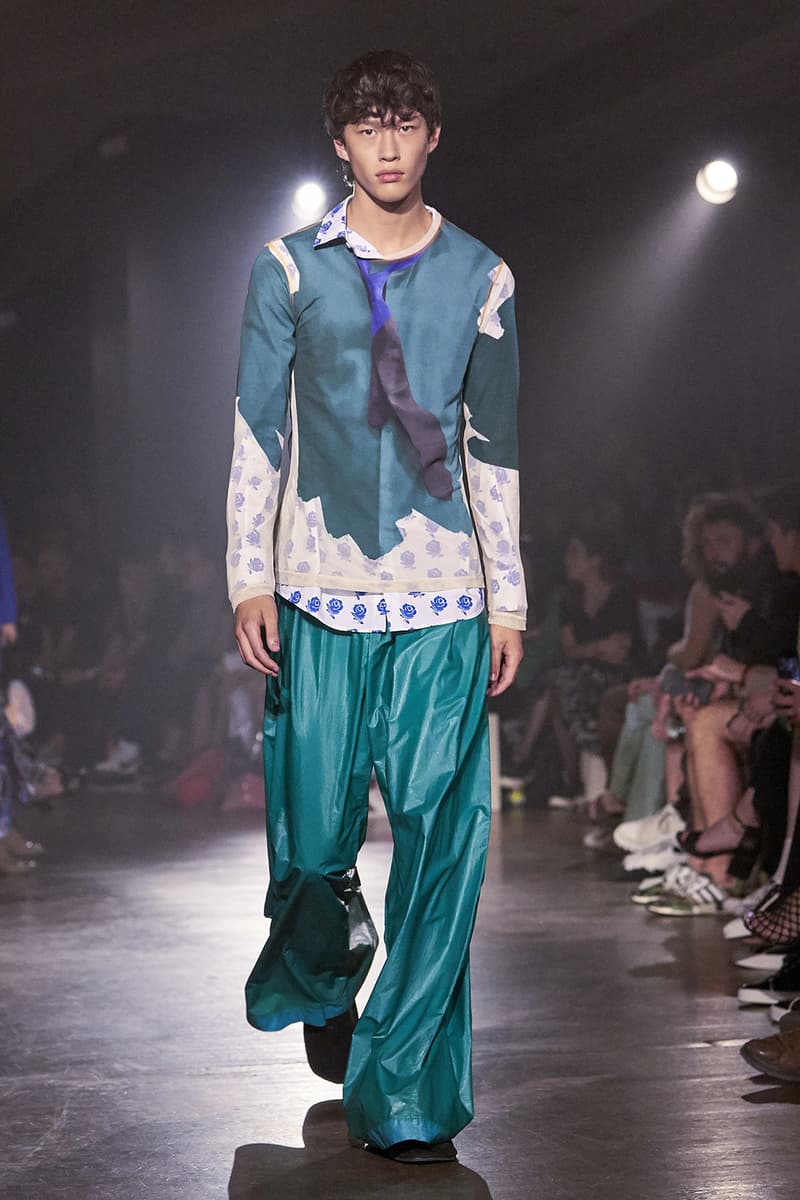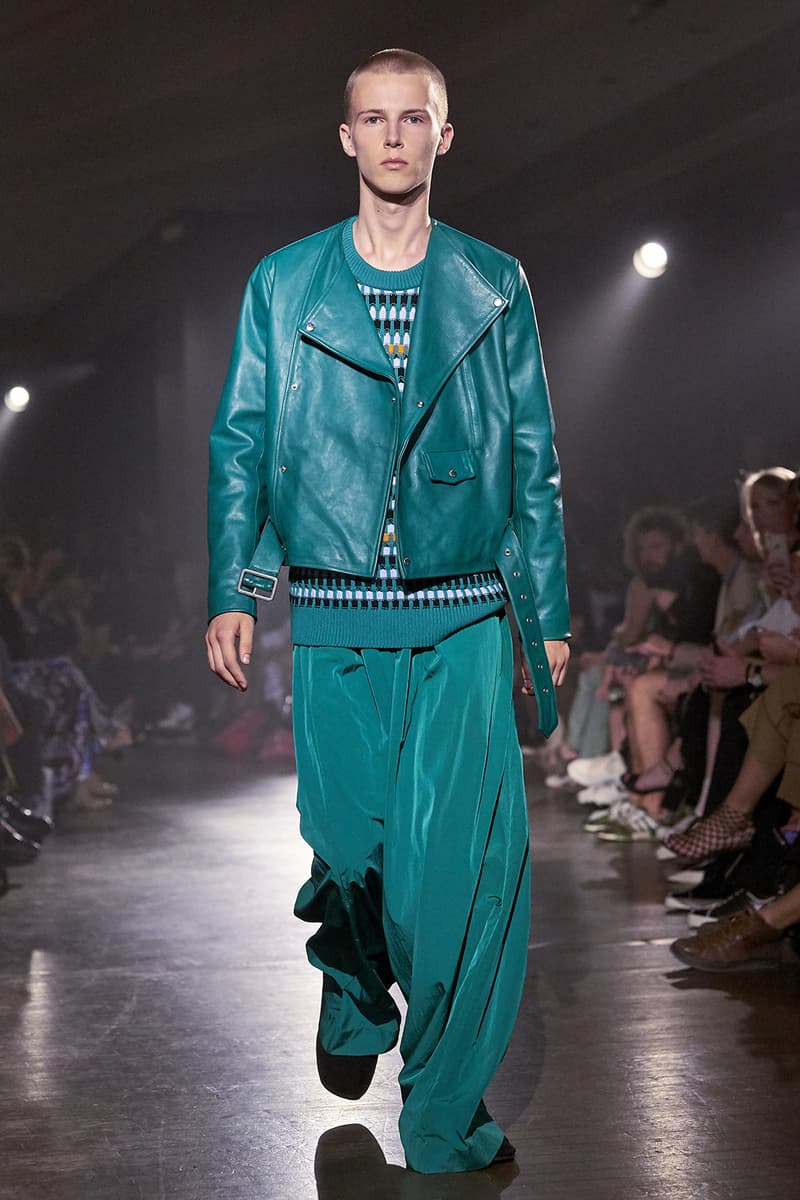 Kenzo Takada's colorful designs blended sportswear and tailoring that ensured success for his eponymous label in the '70s and '80s — an appreciable approach mined for Spring/Summer 2019 by current Kenzo creative directors, Humberto Leon and Carol Lim. The resulting creations included day-glo suiting, slouchy sportswear layers and bold branding in line with the label's current-day ethos.
The brand's liberal usage of color yielded a horde of matching bright blue, yellow, orange and green sets, including reworked suiting and laid-back athleisure get-ups. Layering pieces ranged from oversized shirts and pajama-like blazers to leather jackets and extended-sleeve knits, nearly always executed in loud summer hues. Toeing the line of tailoring and athletic gear, blazers sported nylon pull tabs at the sides, with drawstrings and zippers subtly adding further functionality to the collection. Still, comfort took precedence, with wide trousers and easygoing shirts ideal for warm weather styling cropping up throughout.
For more from Paris Fashion Week, take a look at presentations from SSS WORLD CORP, TAKAHIROMIYASHITA TheSoloist. and Y-3.