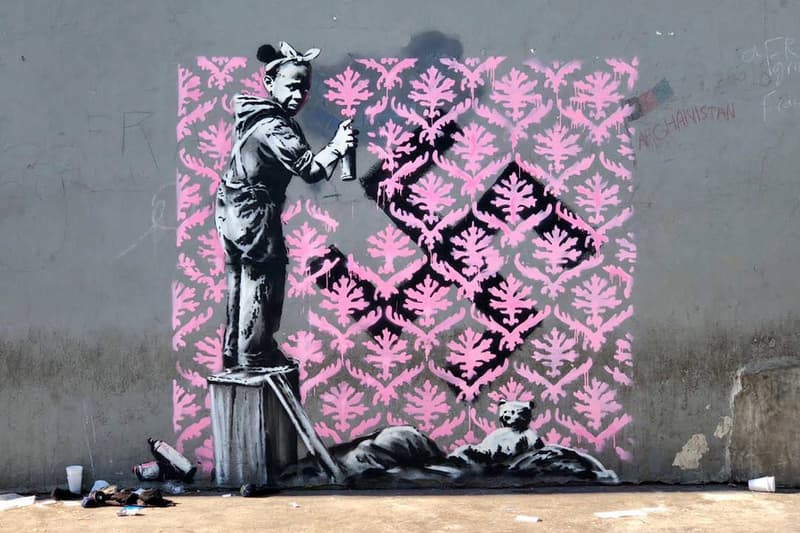 1 of 3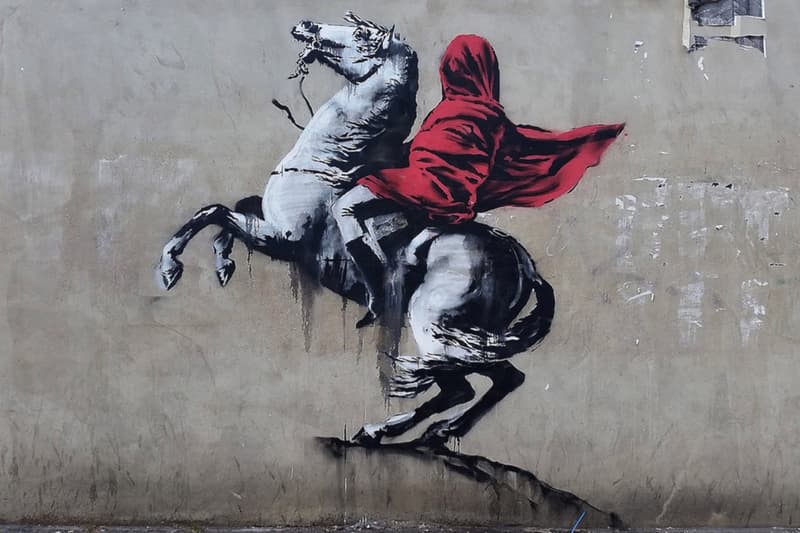 2 of 3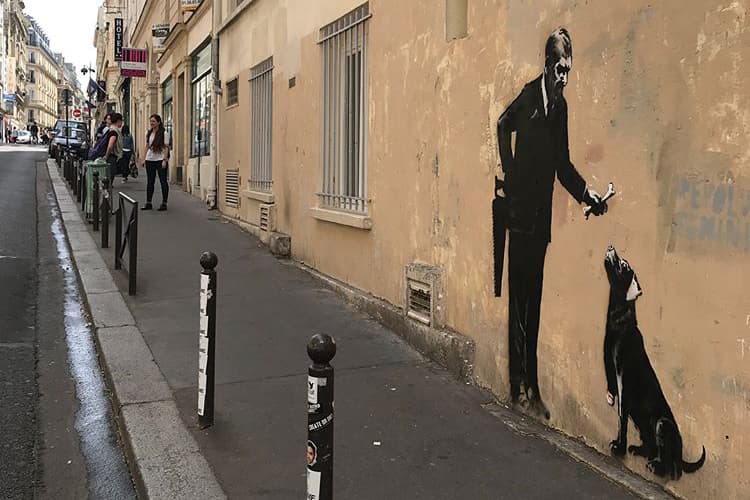 3 of 3
New Banksy Murals Spotted During Paris Fashion Week
Three unconfirmed works surface in the French capital.
---
A total of three murals believed to have been created by Banksy were discovered on the streets of Paris, France. The first wall piece spotlights a young girl brandishing a spray can in the foreground with a pink damask pattern embellished over a swastika in the backdrop. According to Arrested Motion, the artwork speaks "to the loss of innocence and the fears of rising anti-Semitism in Europe." The second piece whimsically draws inspiration from Jacques-Louis David's neoclassical painting entitled Napoleon Crossing the Alps while the last work portrays a man armed with a saw offering a three-legged dog a bone.
View the ostensible Banksy works above and stay tuned for updates. In other art news, renowned photographer Keiichi Nitta will launch a new "Portrait" exhibit in Tokyo, Japan.