TAKAHIROMIYASHITA TheSoloist. Goes Grunge for SS19
Punk graphics, Cobain sweaters and plaid shirts.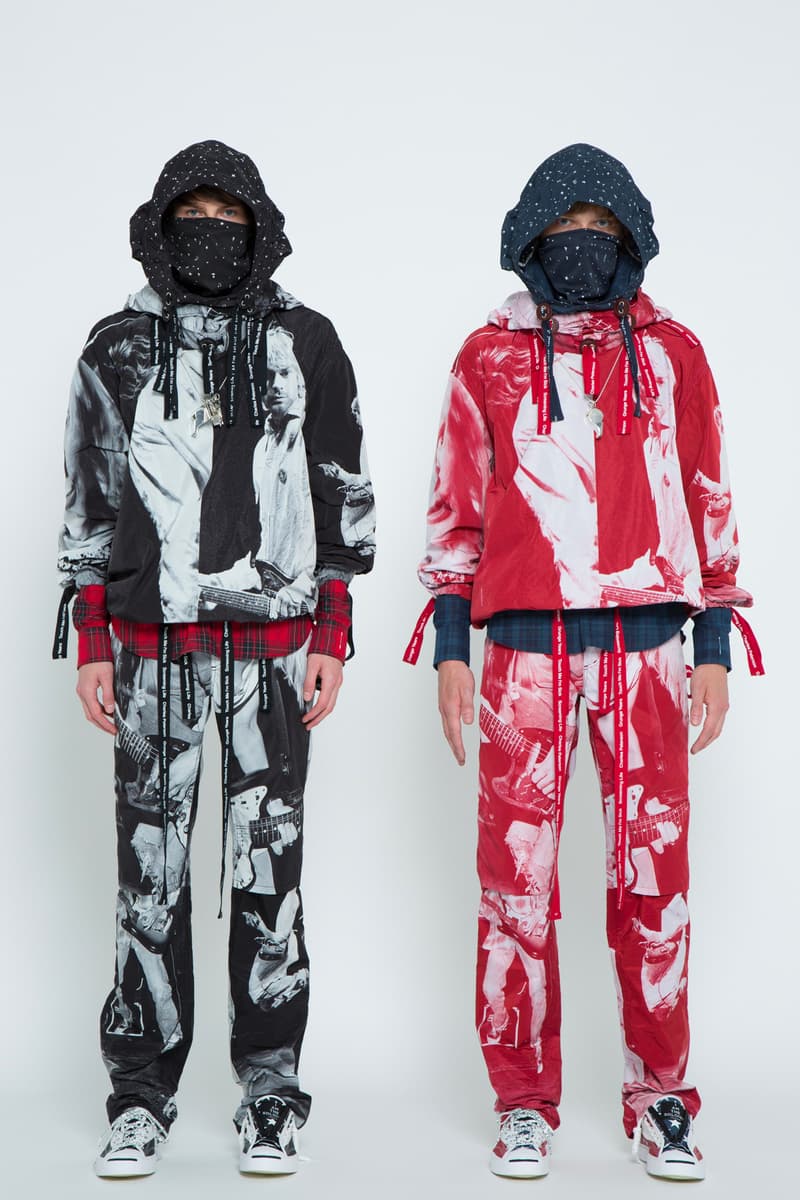 1 of 16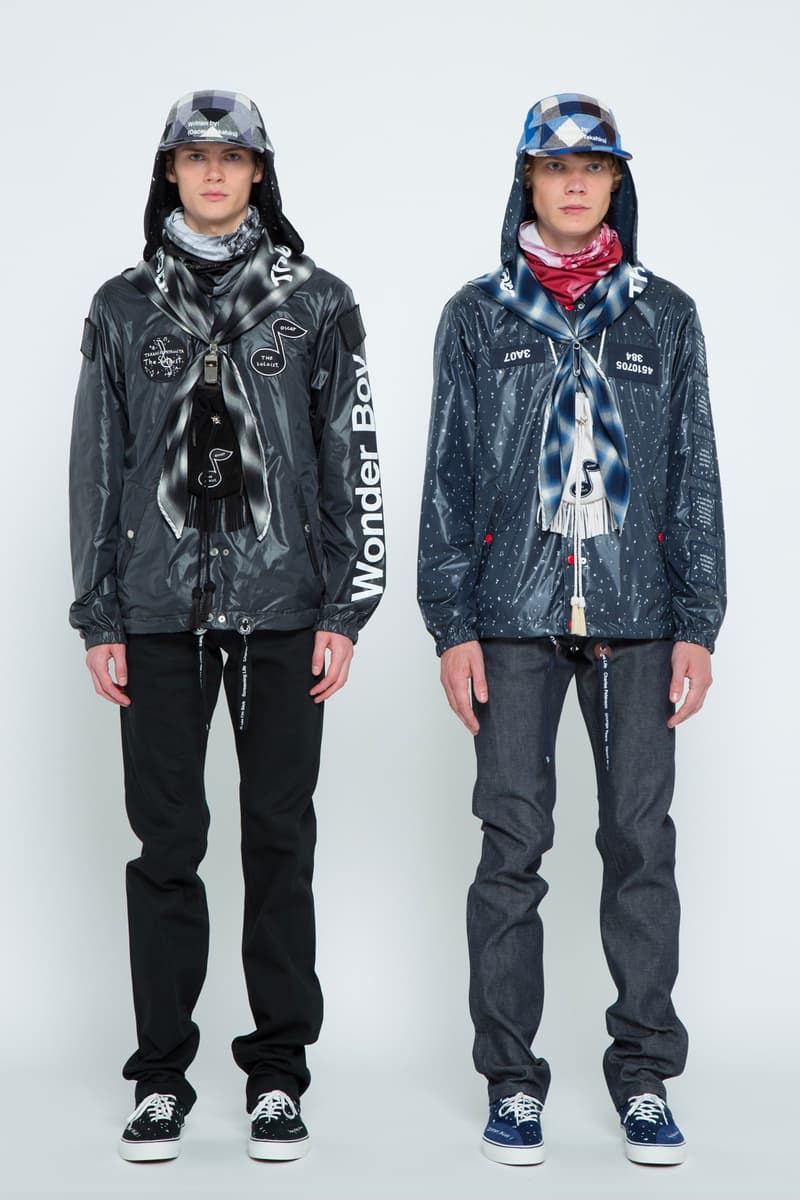 2 of 16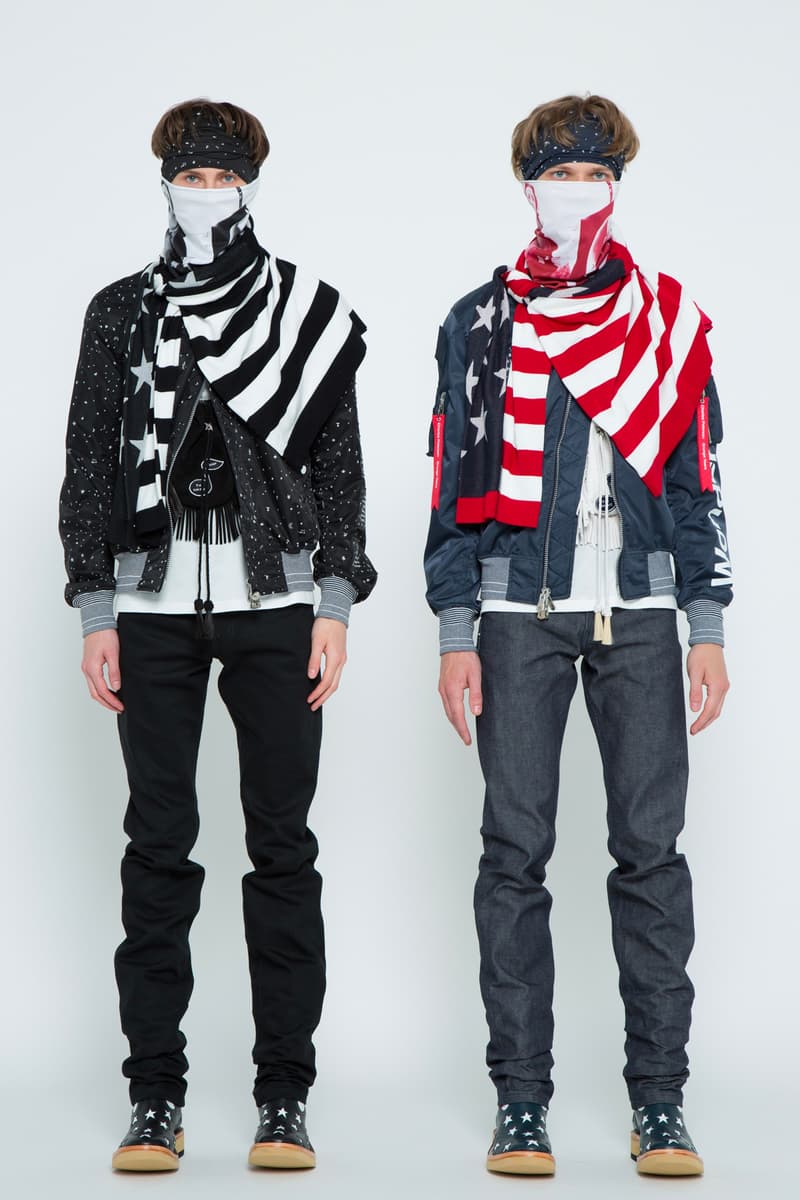 3 of 16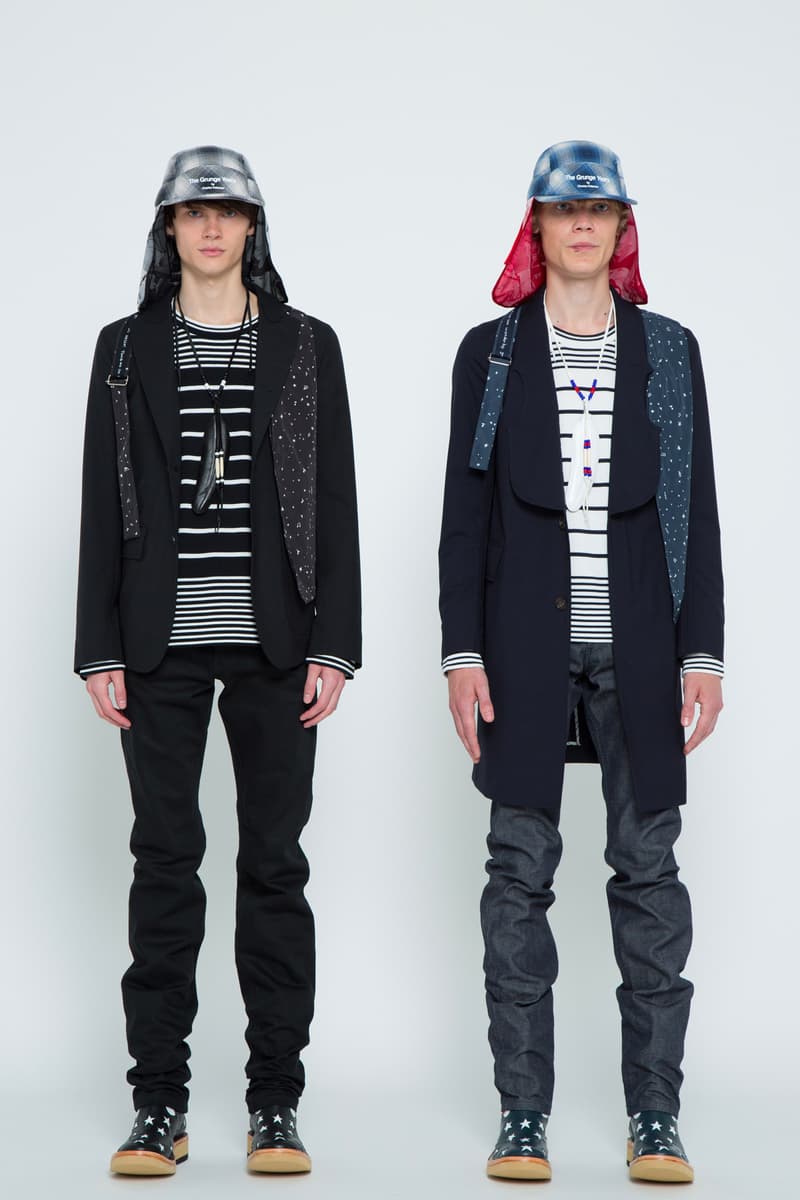 4 of 16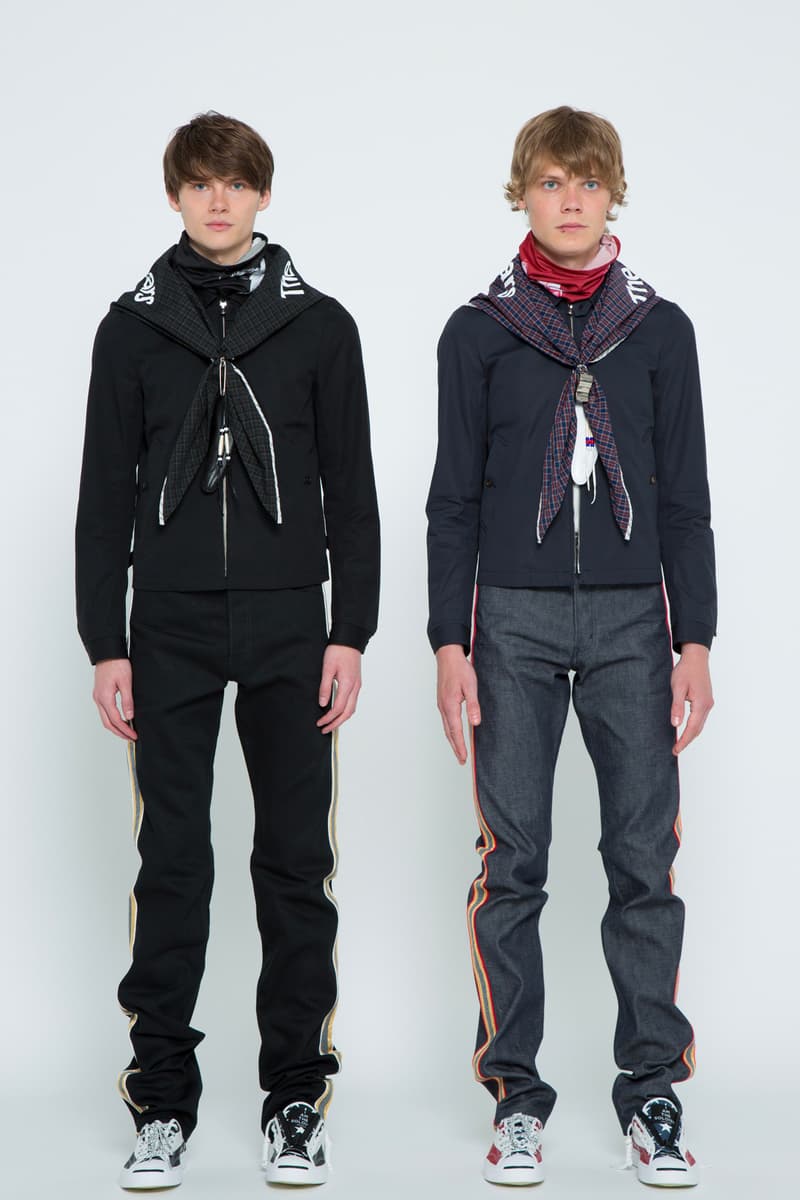 5 of 16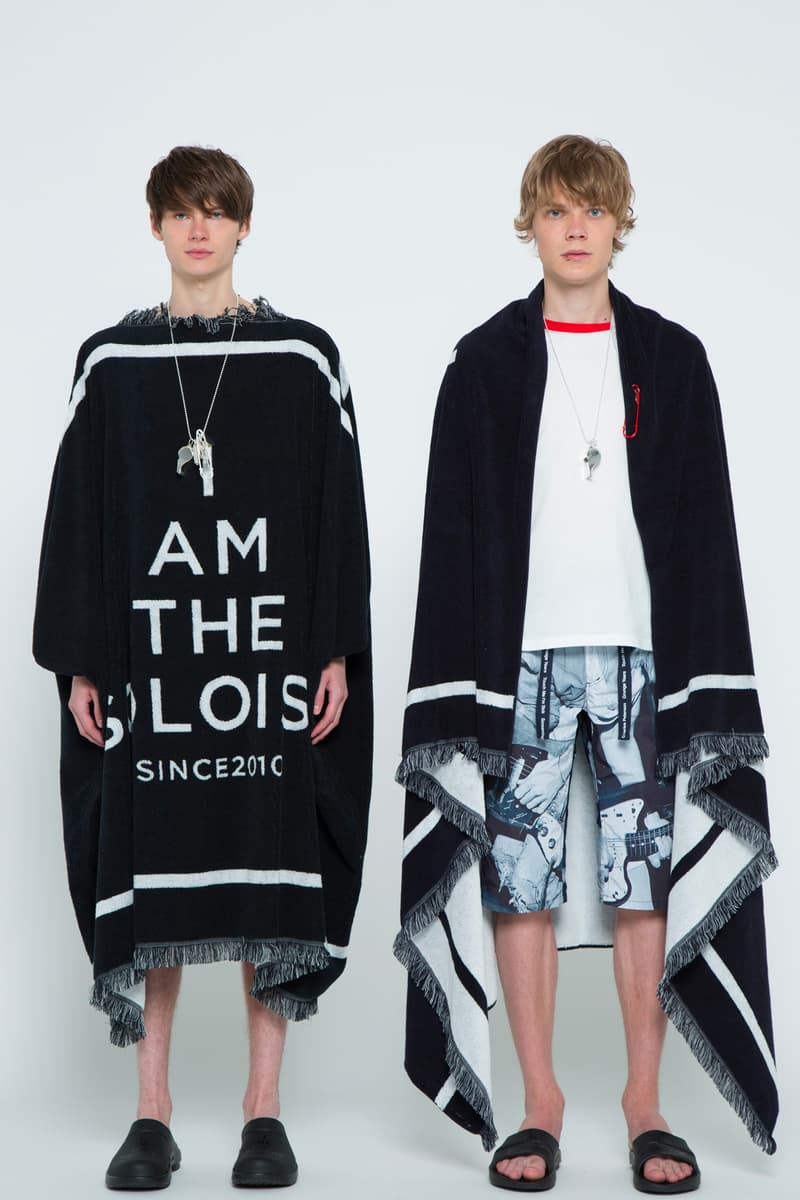 6 of 16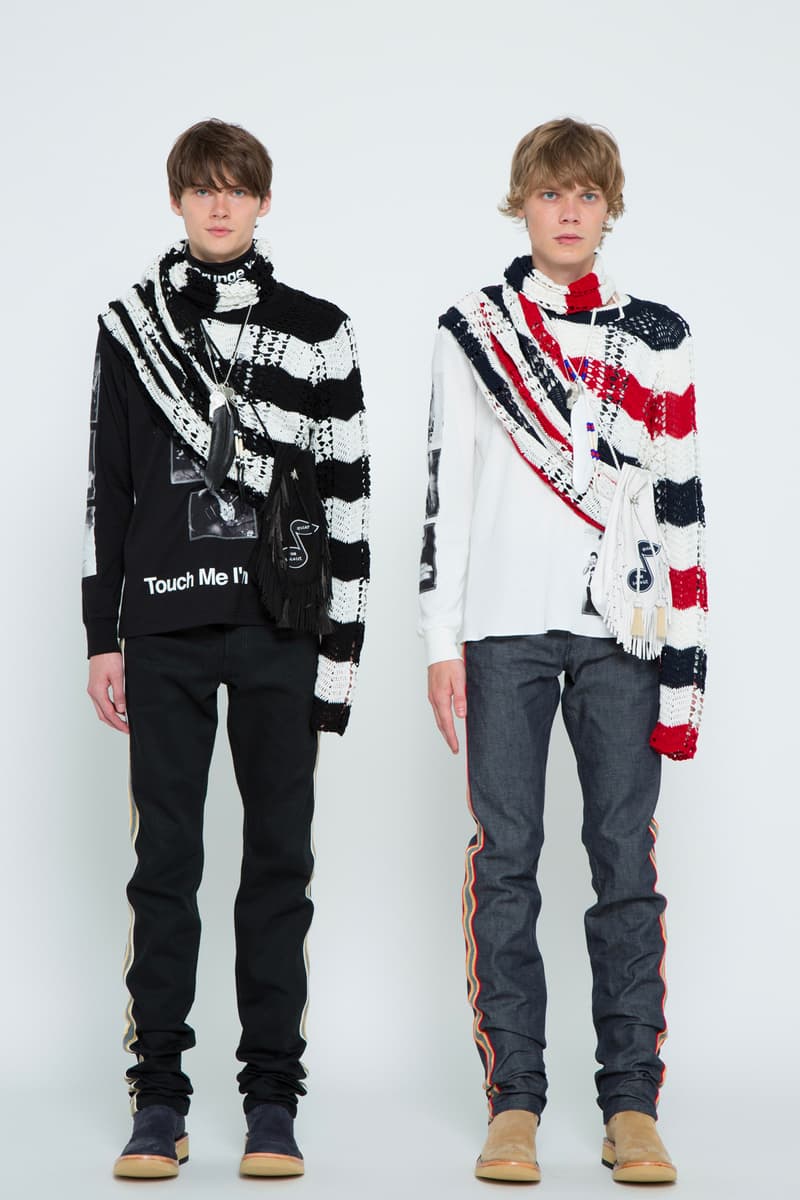 7 of 16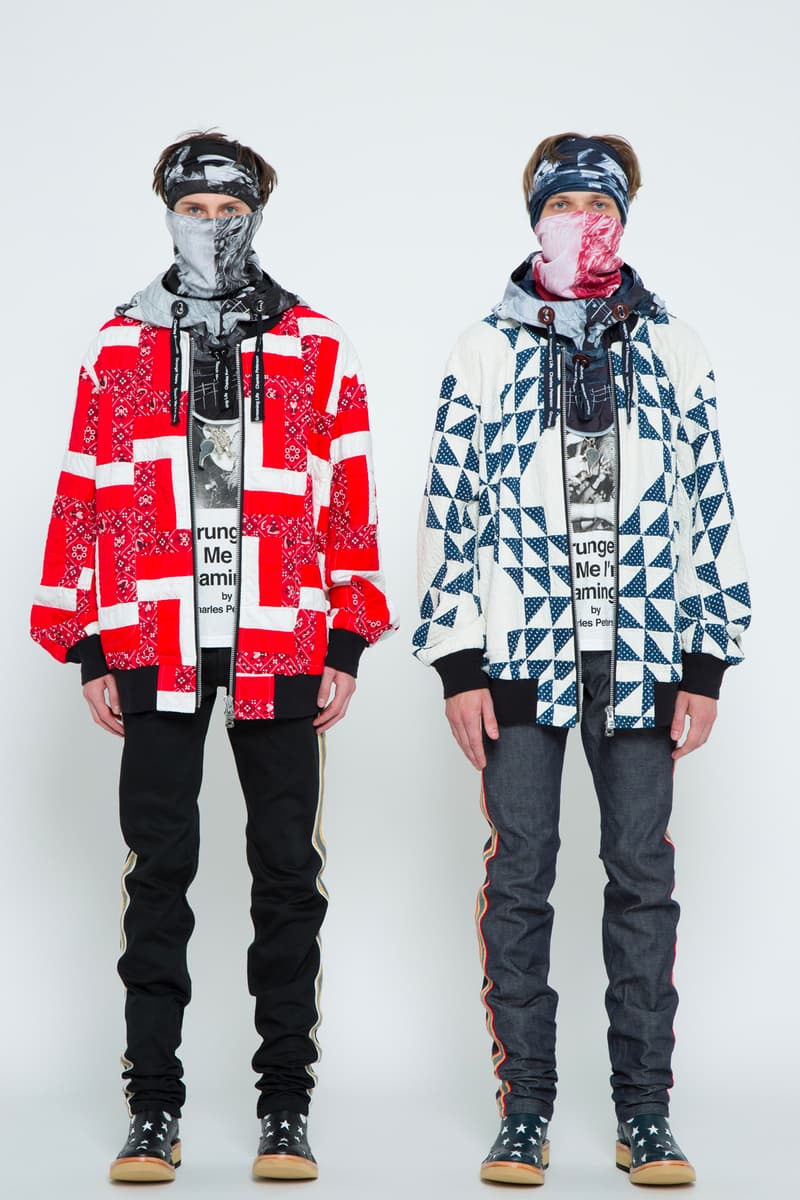 8 of 16
9 of 16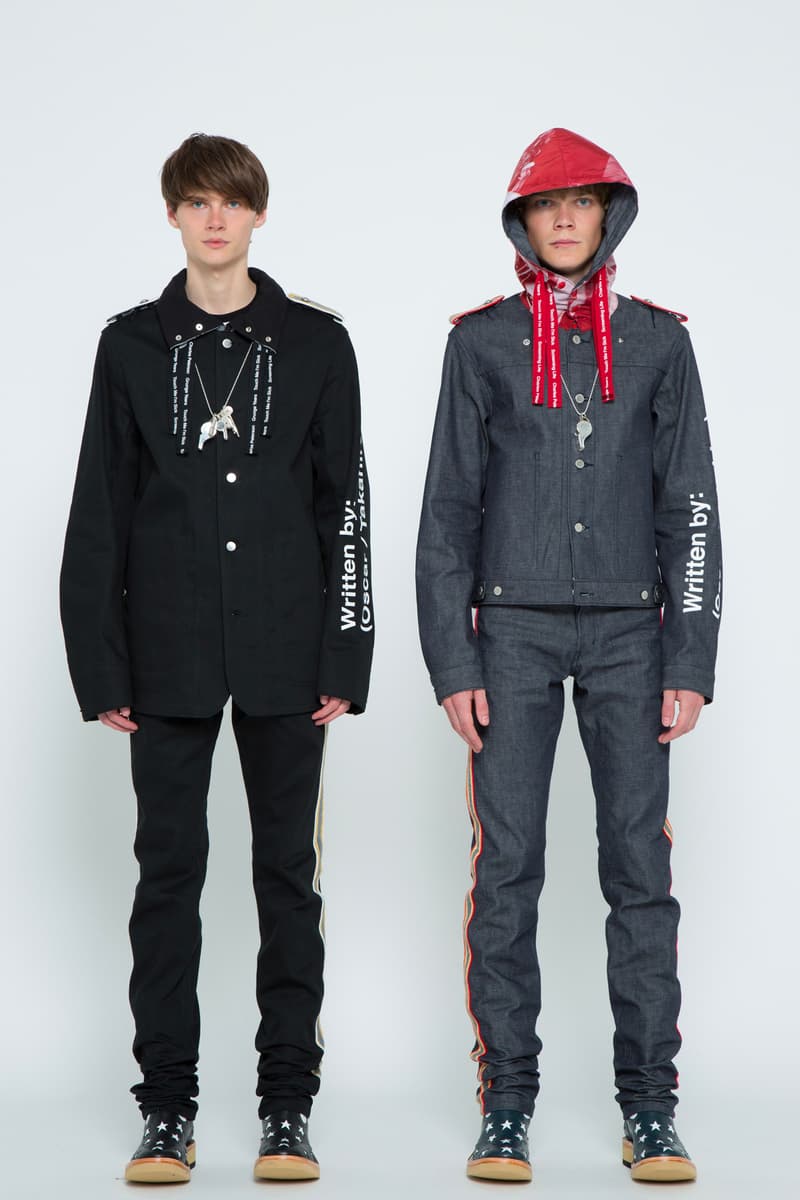 10 of 16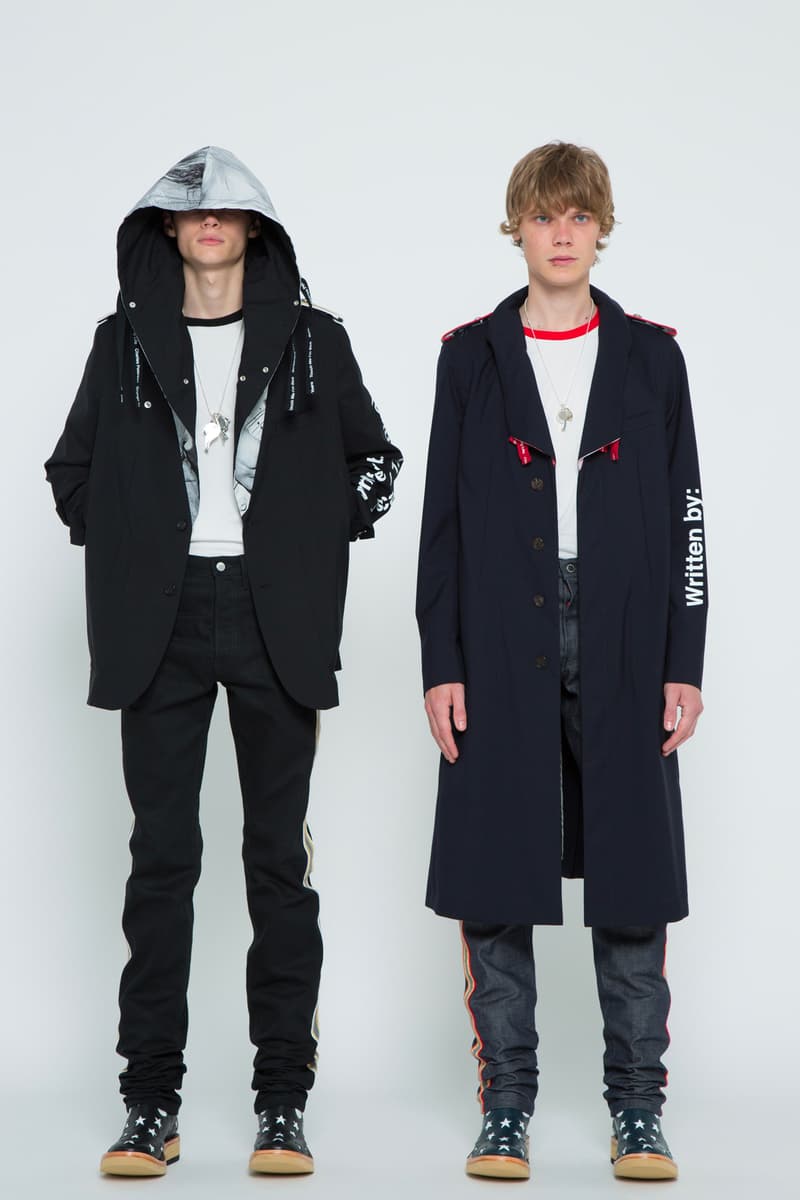 11 of 16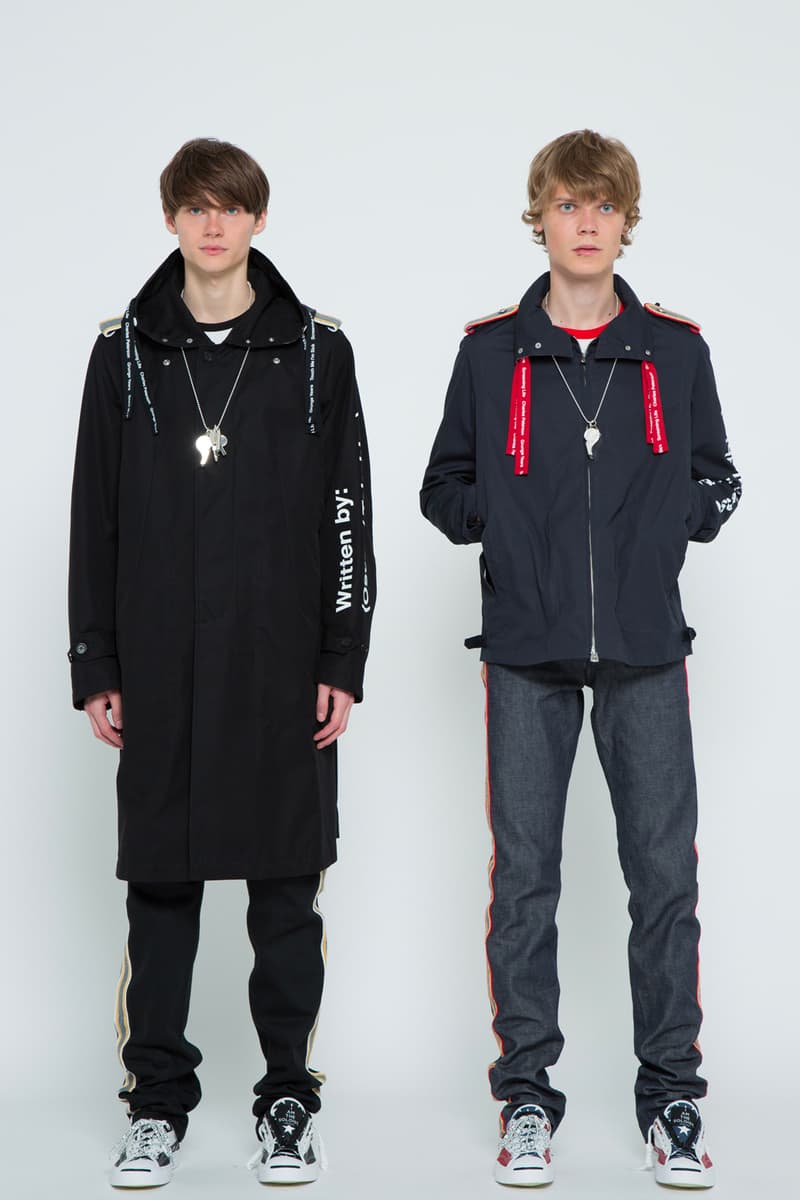 12 of 16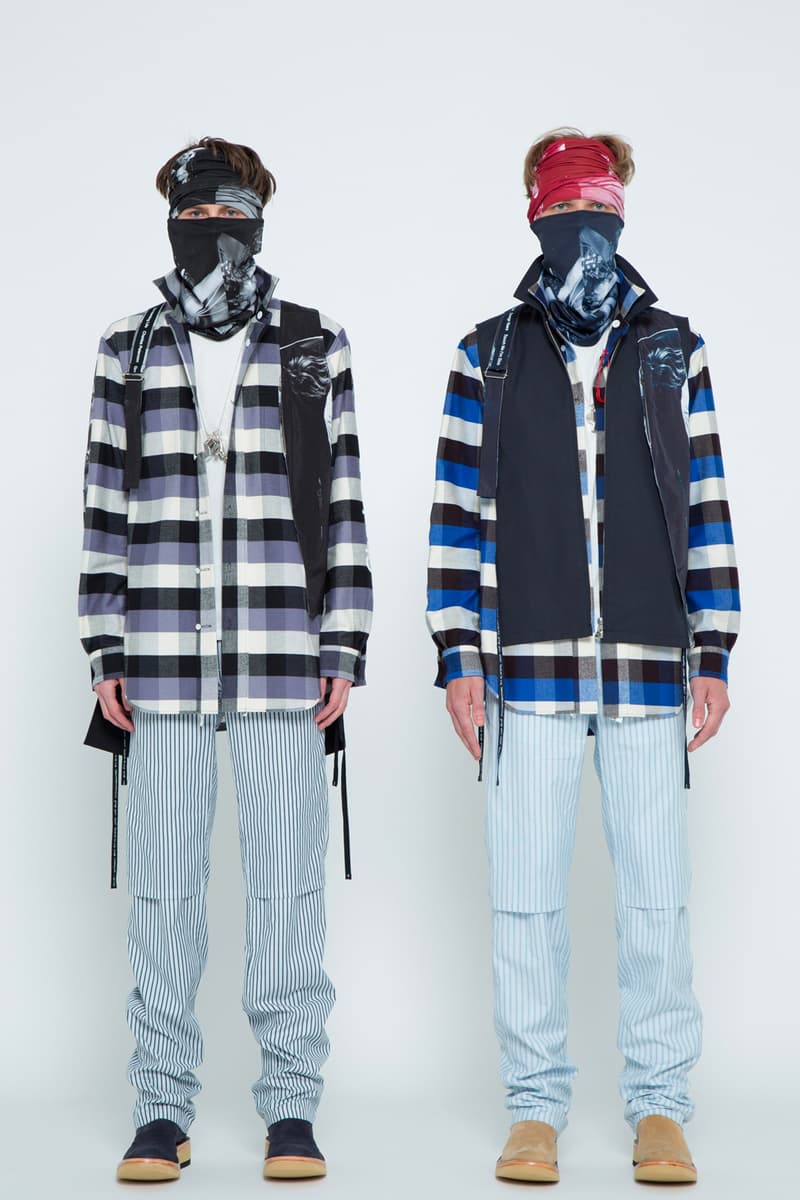 13 of 16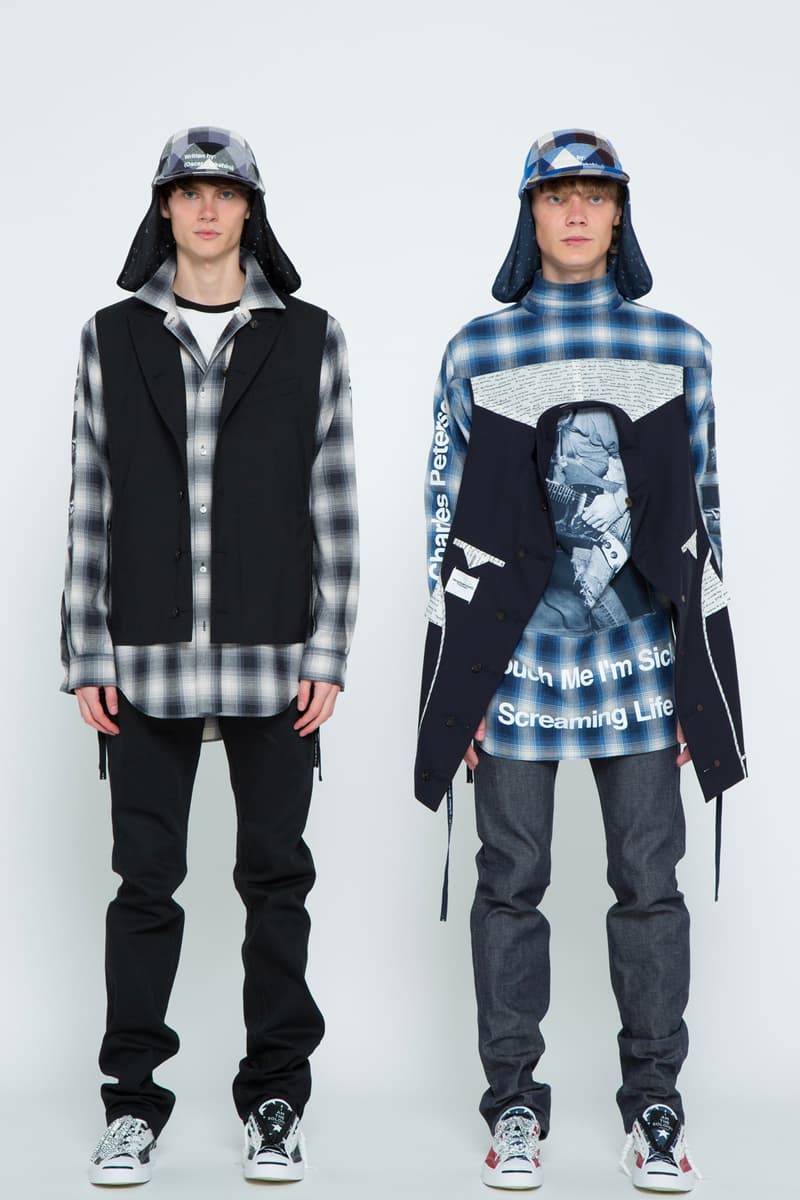 14 of 16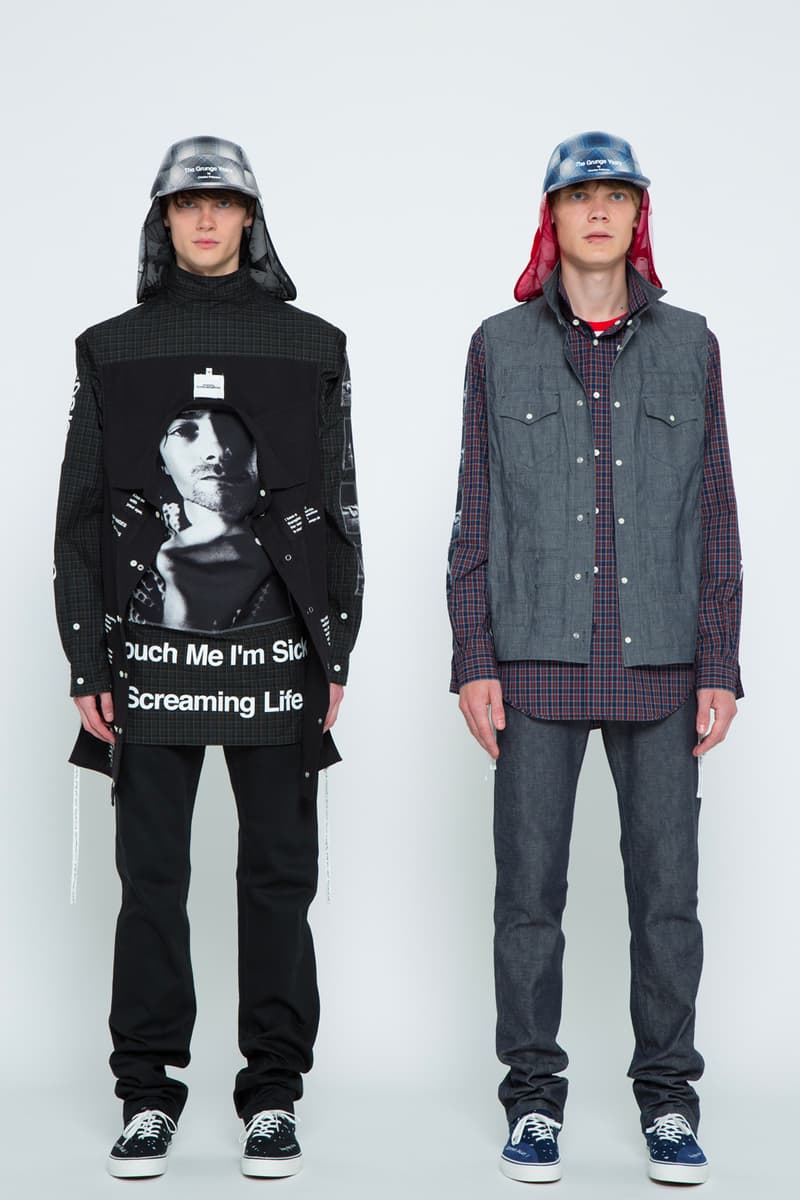 15 of 16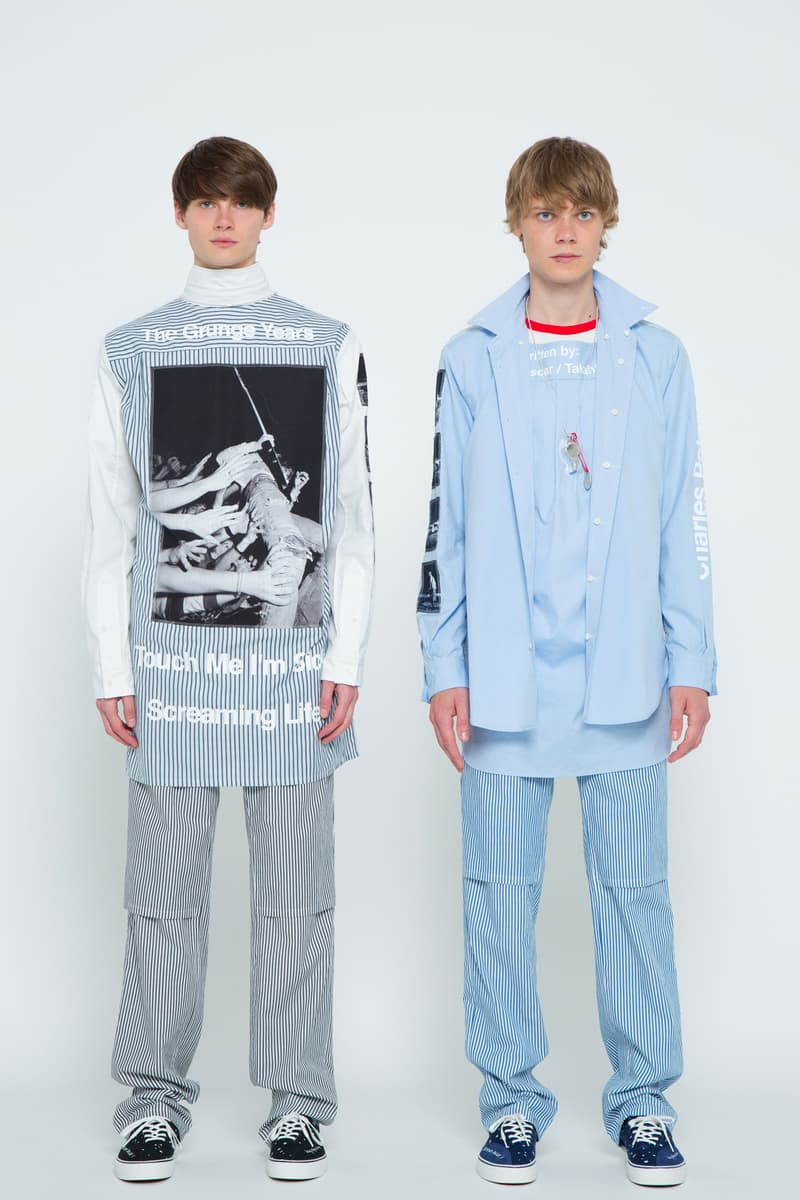 16 of 16
"SONG #2 (temporary) Written by: (Oscar / Takahiro)" is certainly not the catchiest name for a seasonal collection, but for TAKAHIROMIYASHITA TheSoloist., it's indicative of the label's music-centric inspiration — specifically, that sweet spot of early-to-mid '90s grunge and rock often minded by the Japanese label. Spring/Summer 2019 sees the brand arriving at Paris Fashion Week with a concise range of grunge-inflected gear, heavy on conventional cuts and referential graphics.
The new collection centers around recognizable, functional silhouettes, granting full emphasis to the myriad musical allusions, which include Mudhoney lyrics, playful color schemes and plenty of photos. Specifically, "SONG #2 (temporary) Written by: (Oscar / Takahiro)" features a vast array of imagery from Charles Peterson, legendary grunge photographer — Peterson first joined with Miyashita when the designer still worked on NUMBER (N)INE. All-over patterned shorts and photo-paneled parkas recall the original collaboration, which included a suit patterned with on of Peterson's iconic snapshots.
Slim jeans and patterned drawstring pants help balance a selection of black & white graphic tees, while plaid shirts recall the flannels worn by '90s grunge musicians. Outerwear comes in the form of fringed blankets, track jackets, various denim layering pieces and ragged sweaters inspired by Miyashita's idol Kurt Cobain. Various accessories round out the collection — feather necklaces, scarves, detached hoods, safari caps, vests and slip-on sneakers laden with doodles provided by Oscar, the young son of one of Miyashita's former co-conspirators.
Check out some showroom closeups courtesy of TheSoloist. employee Hiroko Shiraishi below.
Elsewhere during Fashion Week Spring/Summer 2019, COMME des GARÇONS SHIRT, 1017 ALYX 9SM and Lanvin premiered new collections.