Kanye West Talks Slavery Comments and Cancel Culture
"I said the idea of sitting in something for 400 years sounds — sounds — like a choice to me, I never said it's a choice."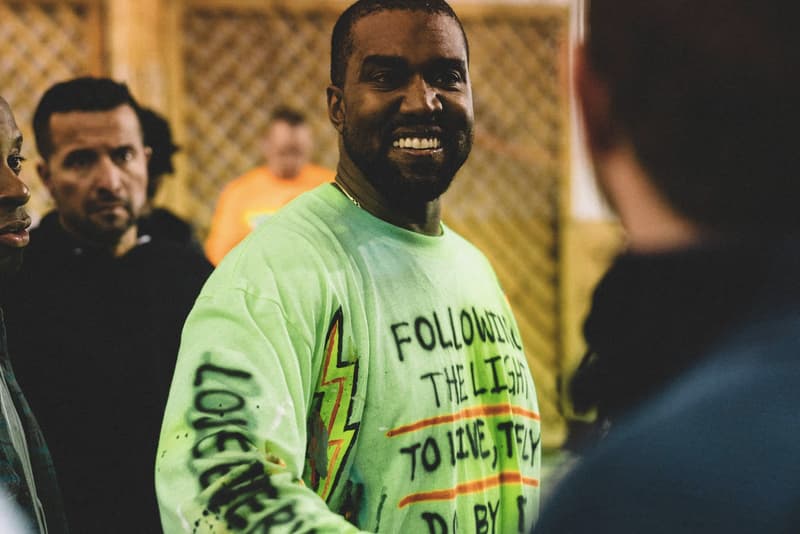 Kanye West recently spoke about a number of topics, including his love for Donald Trump, his infamous TMZ interview, whether his black fans would abandon him and cancel culture. Speaking to Jon Caramanica of The New York Times, he expounds on his slavery comments, which he's attempted to clarify a number of times since his original statement. Throughout the interview he also received a call from Virgil Abloh, who spoke to him about ye and Drake. You can read the full interview at The New York Times.
On his slavery comments:
"I said the idea of sitting in something for 400 years sounds — sounds — like a choice to me, I never said it's a choice. I never said slavery itself — like being shackled in chains — was a choice. That's why I went from slave to 400 years to mental prison to this and that. If you look at the clip you see the way my mind works."

If you could say it again how would you frame it?

"I wouldn't frame a one-liner or a headline. What I would say is actually it's literally like I feel like I'm in court having to justify a robbery that I didn't actually commit, where I'm having to somehow reframe something that I never said. I feel stupid to have to say out loud that I know that being put on the boat was — but also I'm not backing down, bro. What I will do is I'll take responsibility for the fact that I allowed my voice to be used back to back in ways that were not protective of it when my voice means too much."
On whether black fans would abandon him:
"It's not going to happen."

It's just not going to happen?

"Like I said, wouldn't leave. Like yes, got a bunch of different opinions. You're not always going to agree, but they're not going to leave."
On cancel culture:
"I wanted to make my album cover the doctor that performed my mom's last surgery. I think that's pretty big on the cancel-culture territory. I'm starting saying, "I'm not canceling him," 'cause the world canceled him. I believe in the court of public opinion that thought has to change.

Half the people that are listening to the album are supposed to not listen to the album right now. I'm canceled."
In related news, Kanye West and TIDAL are facing a lawsuit over The Life of Pablo exclusive.