FACETASM Spring/Summer 2019 Was Joyful Chaos
Disarray and deconstruction fueled Hiromichi Ochiai's havoc.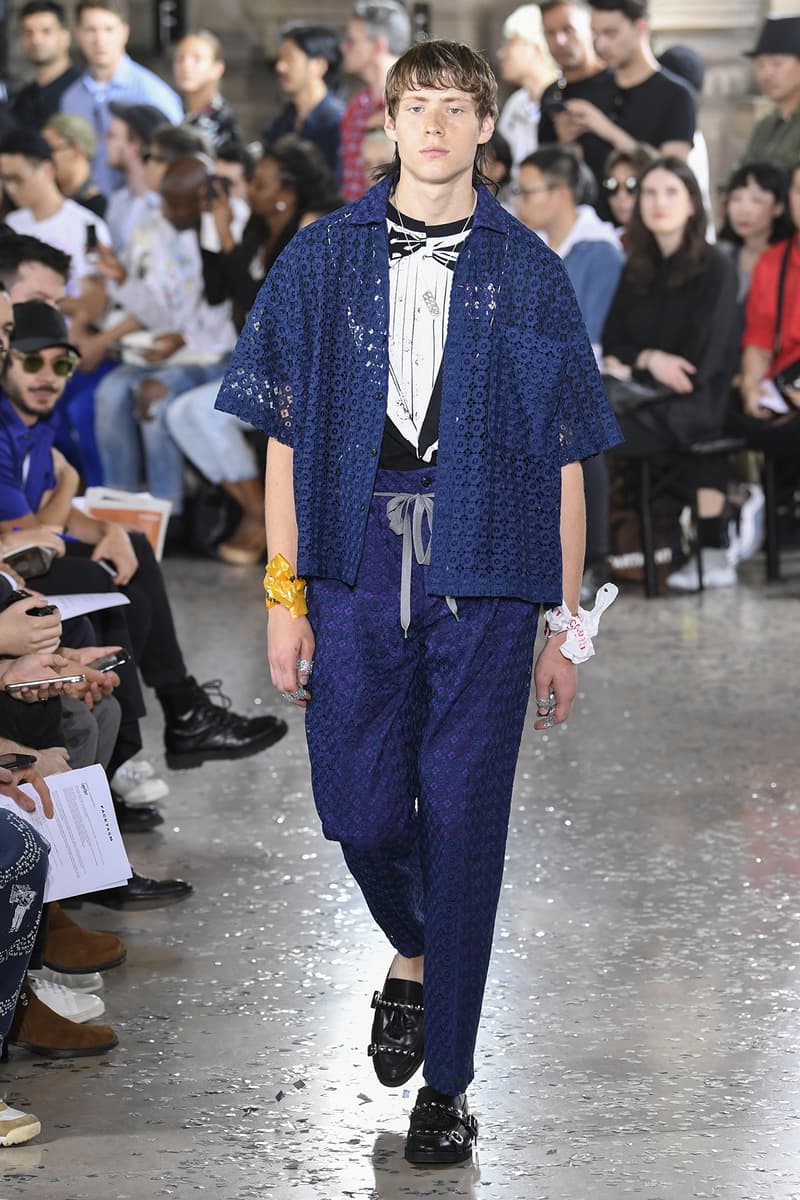 1 of 35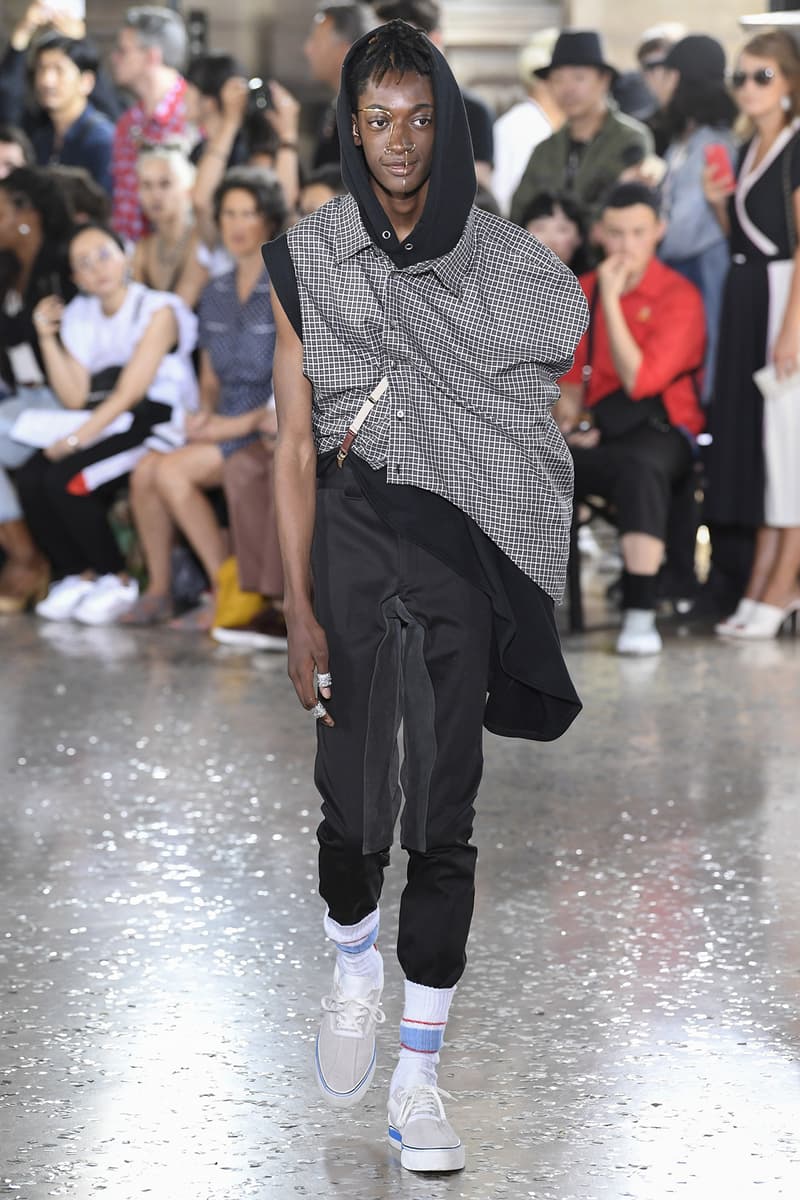 2 of 35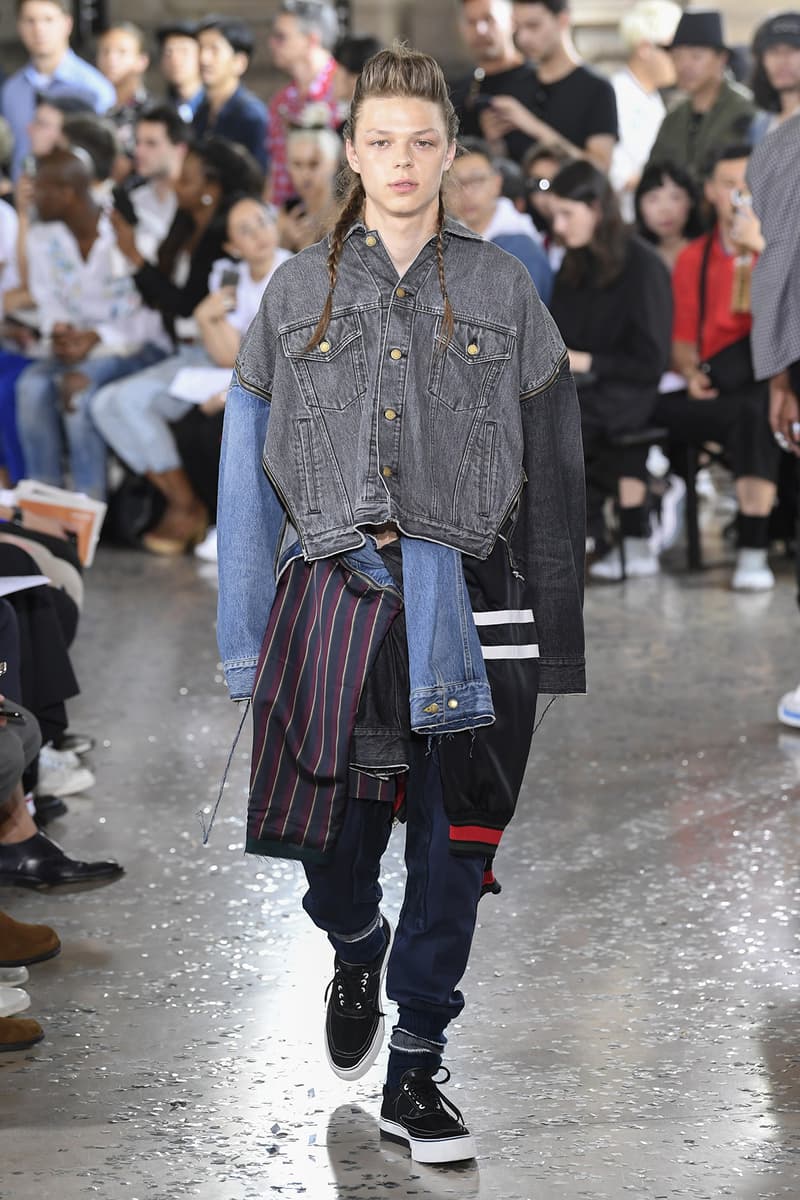 3 of 35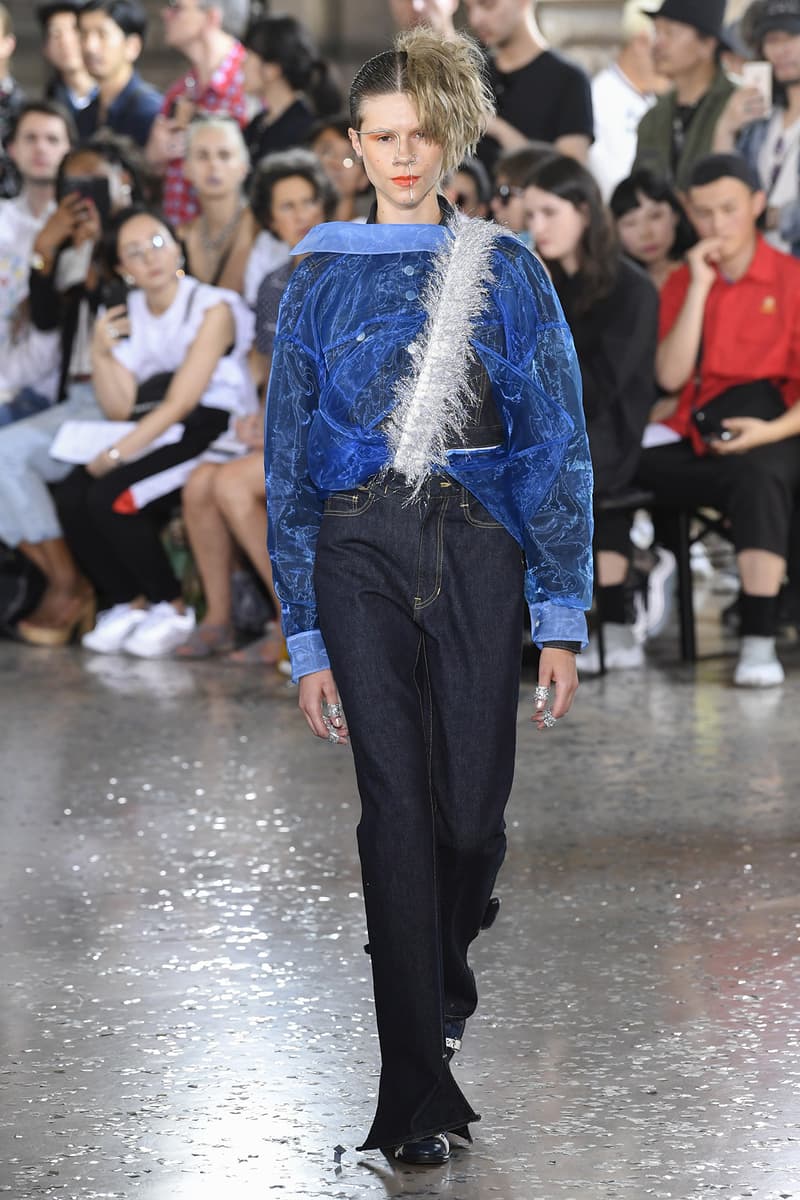 4 of 35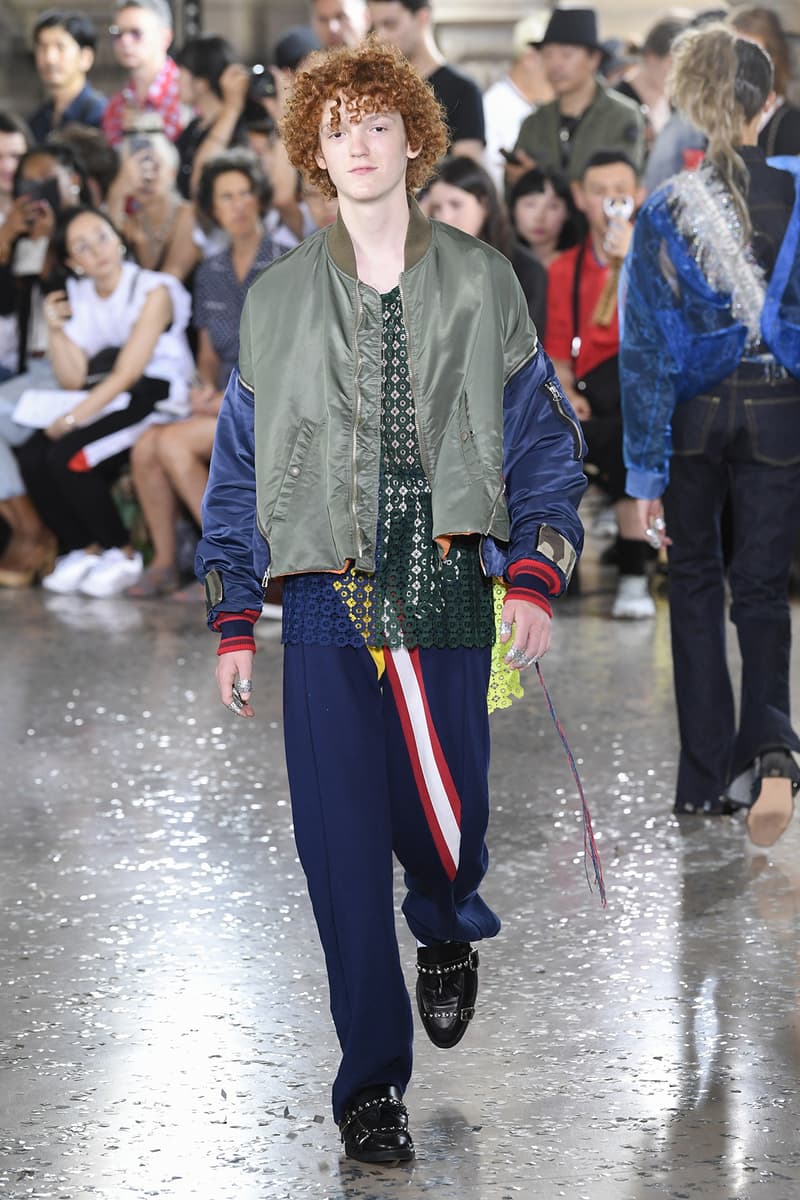 5 of 35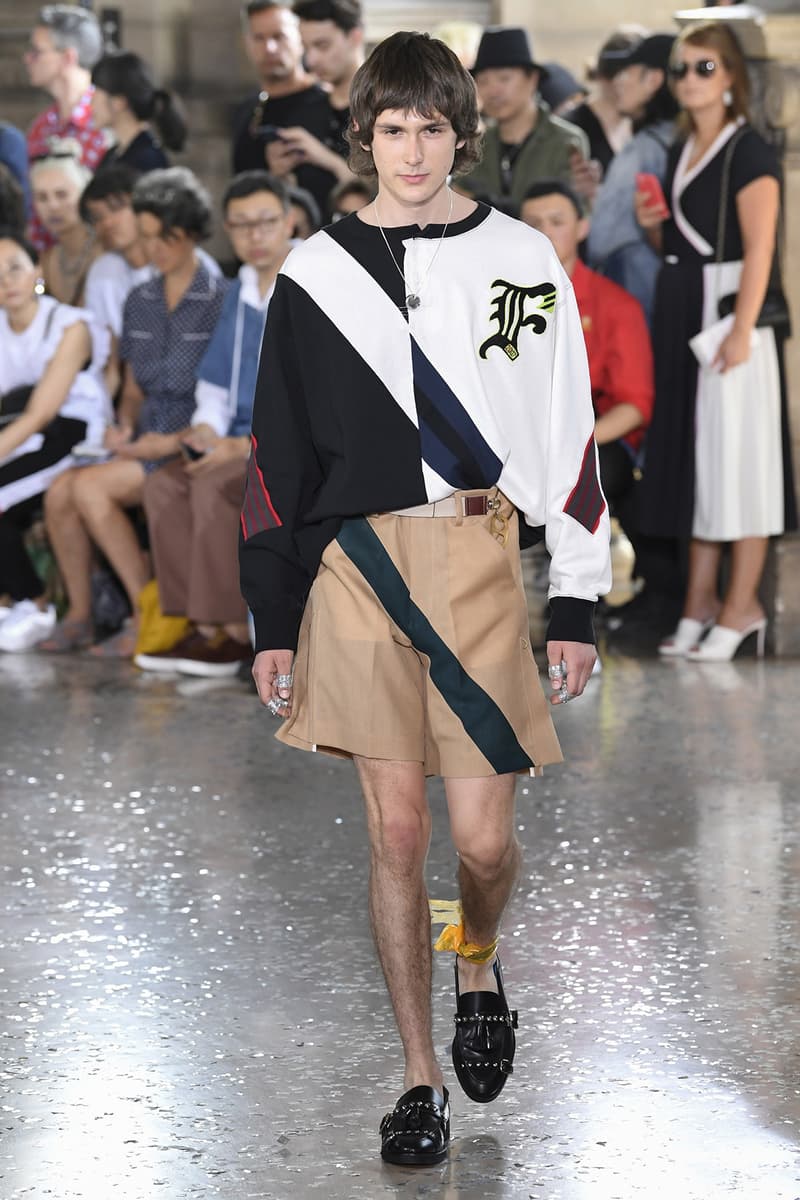 6 of 35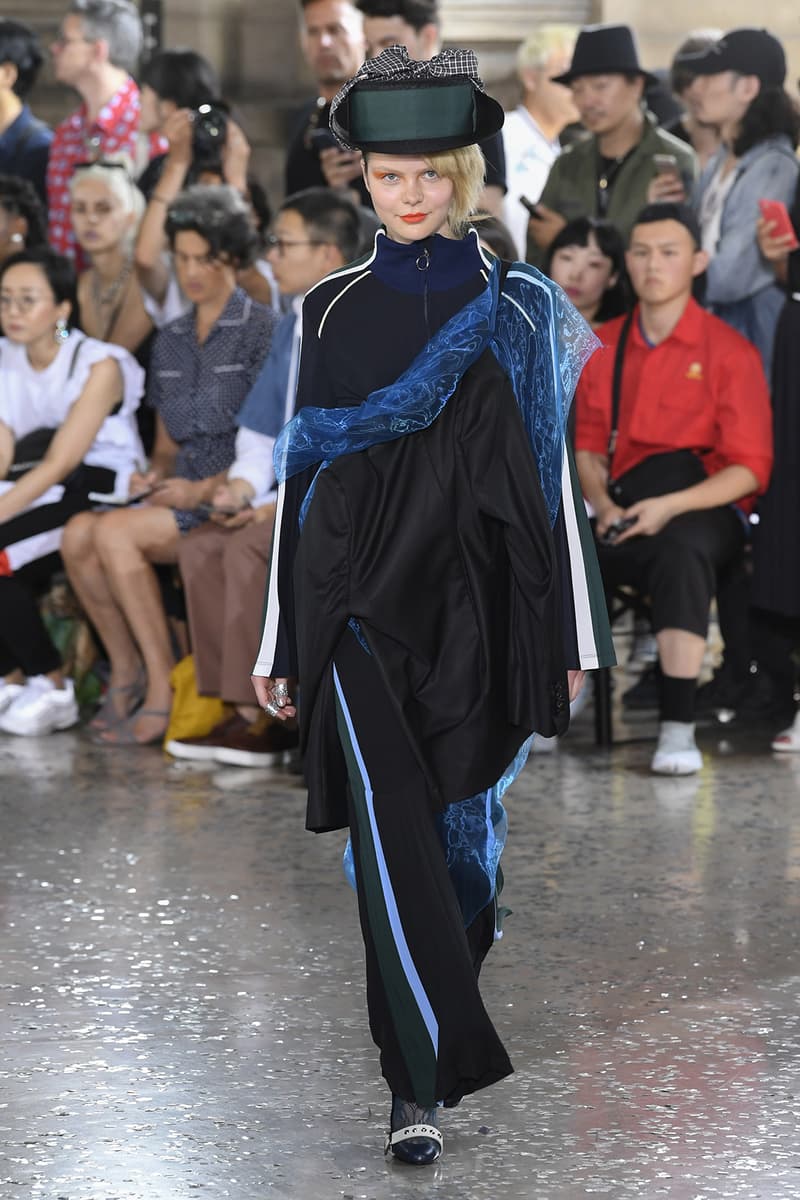 7 of 35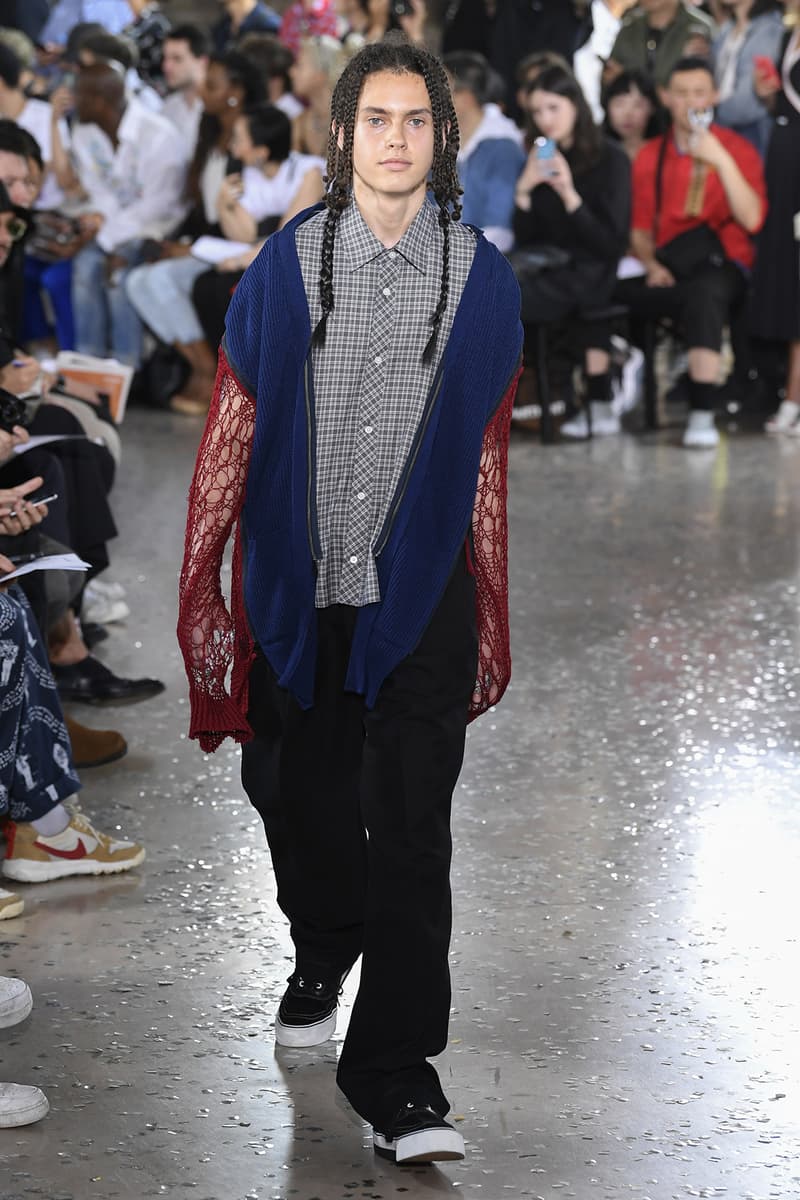 8 of 35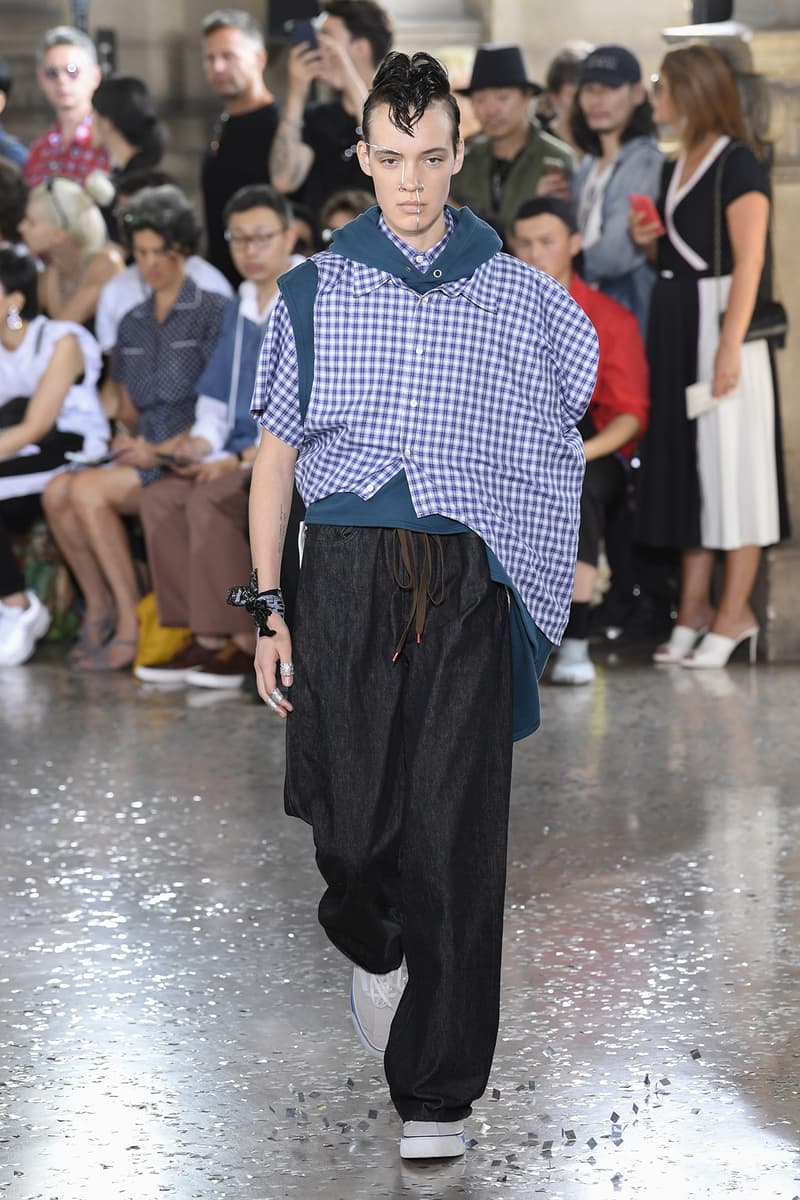 9 of 35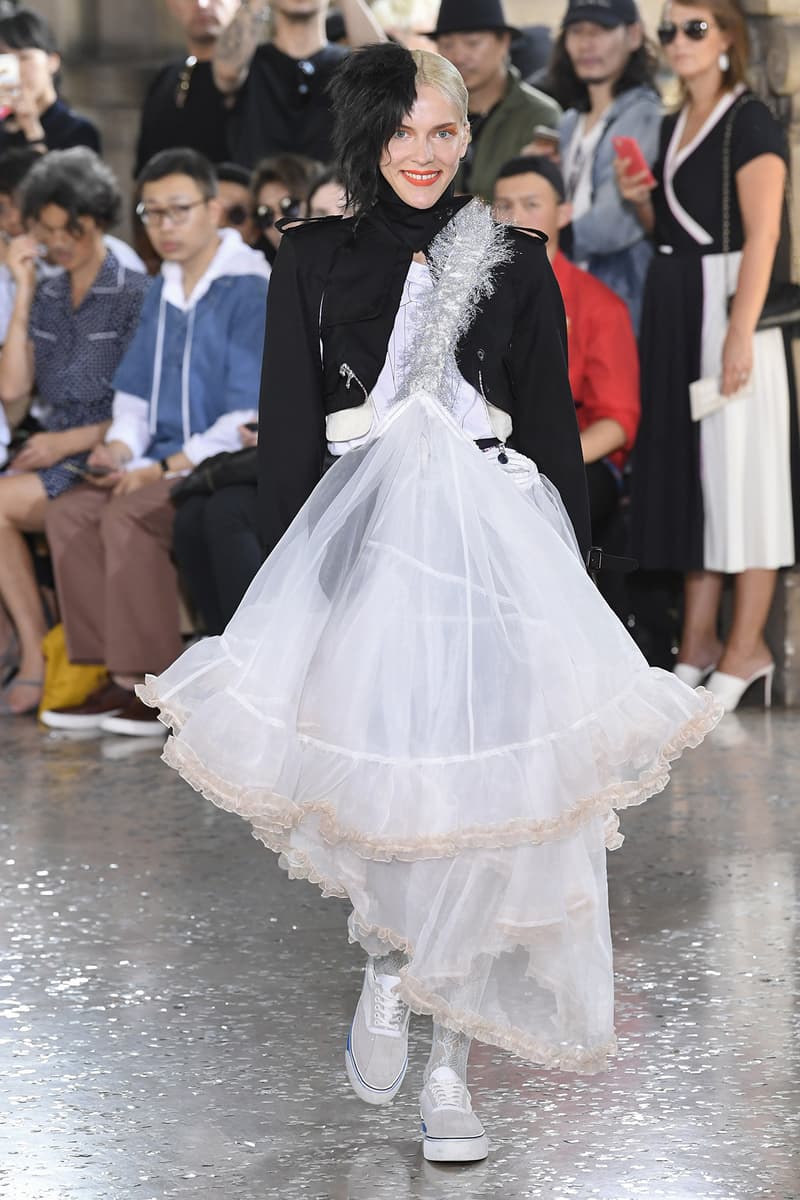 10 of 35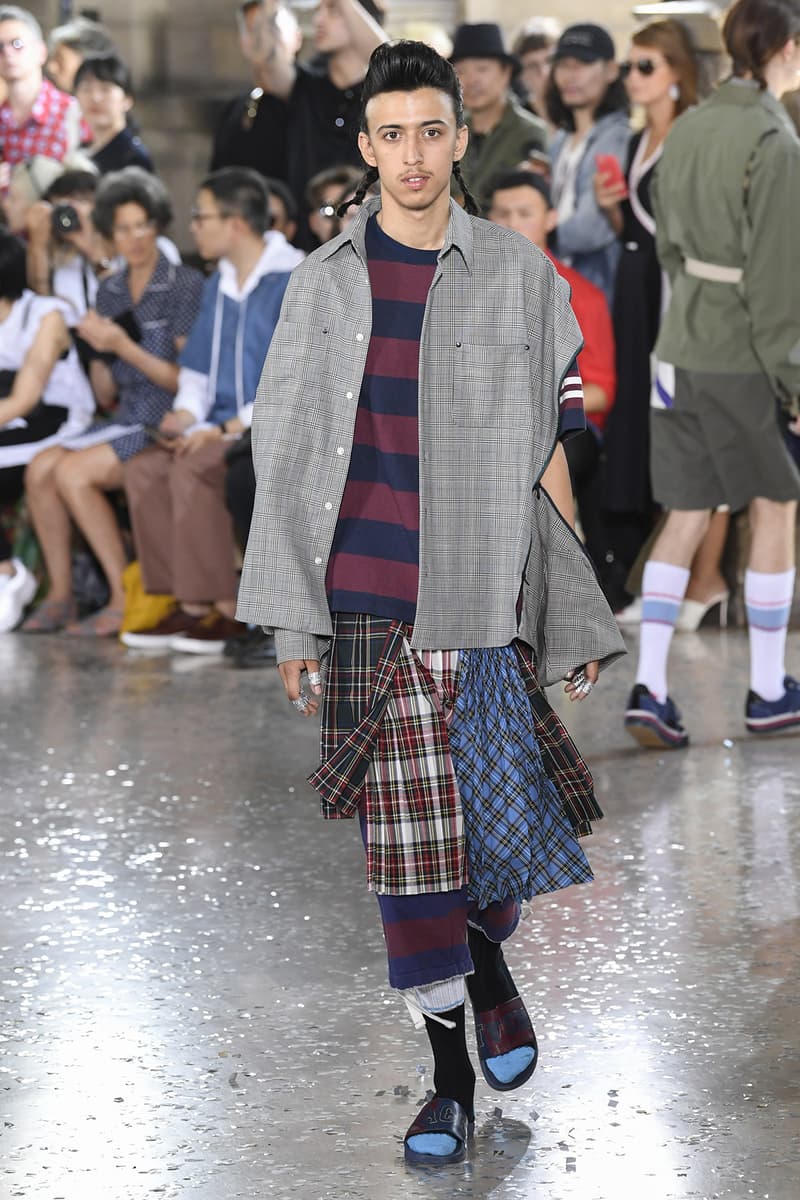 11 of 35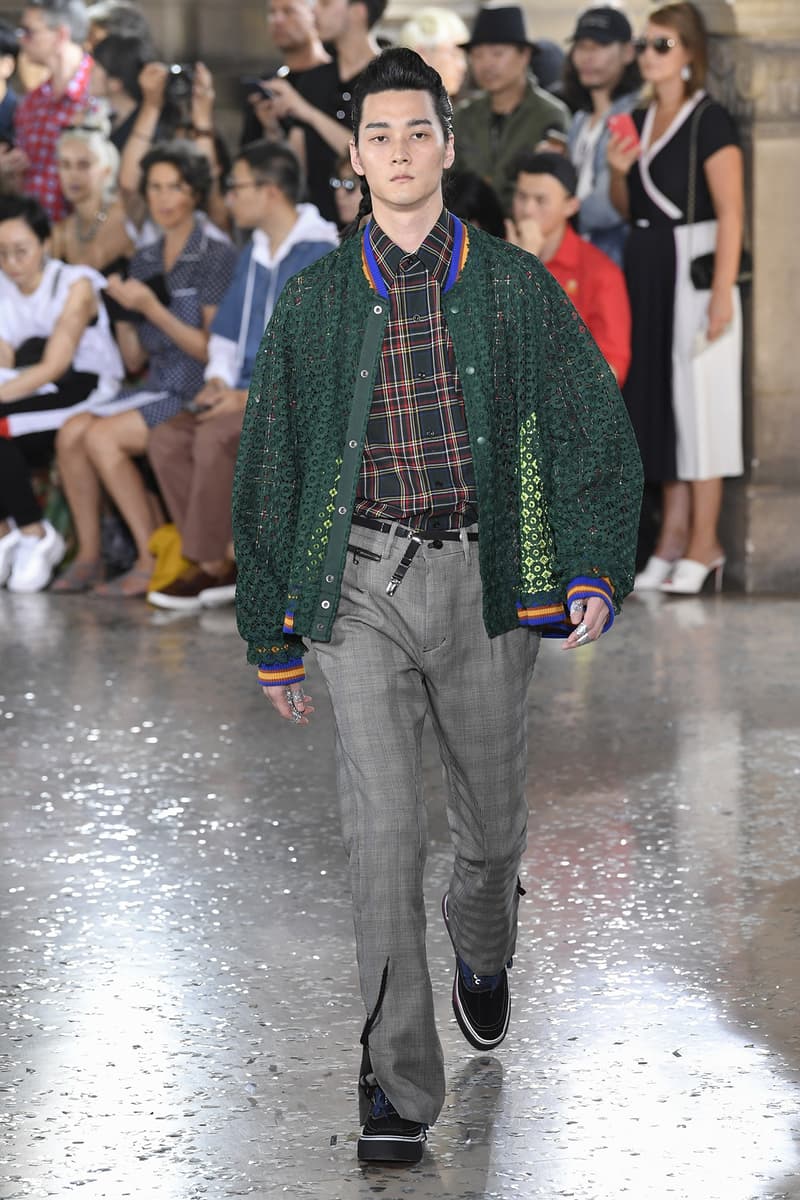 12 of 35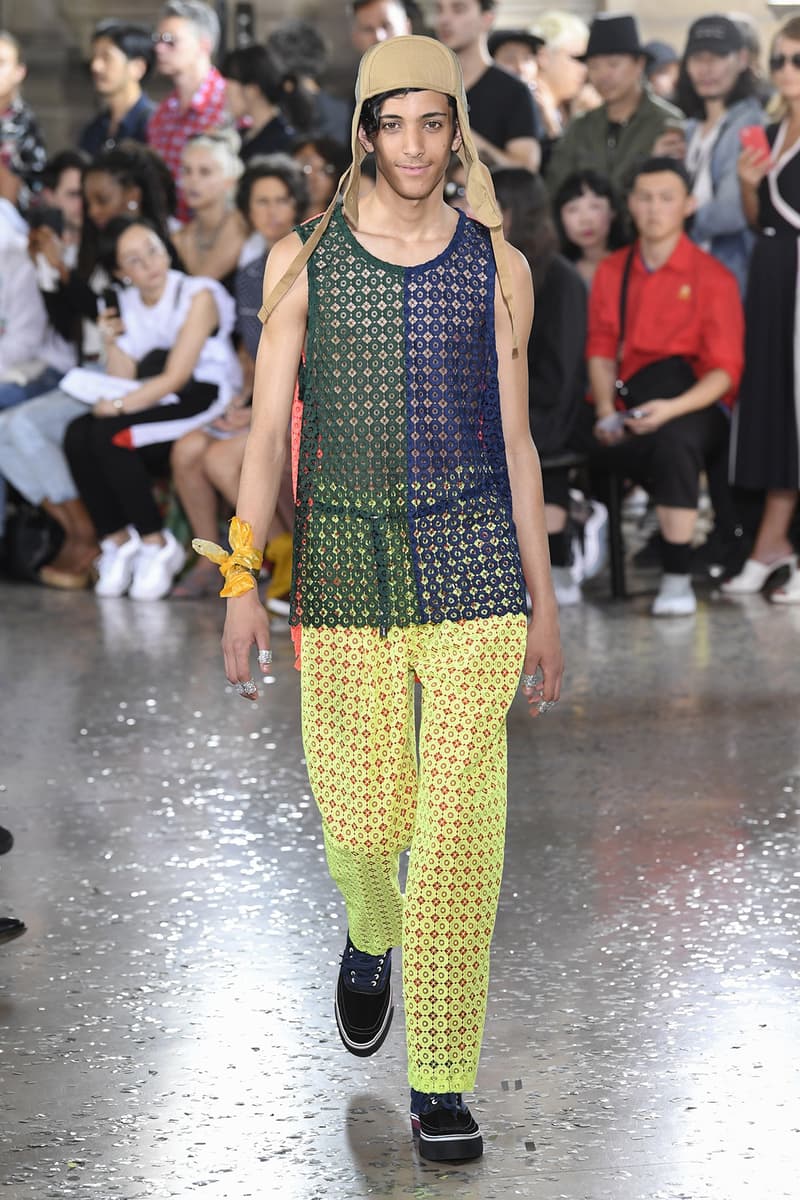 13 of 35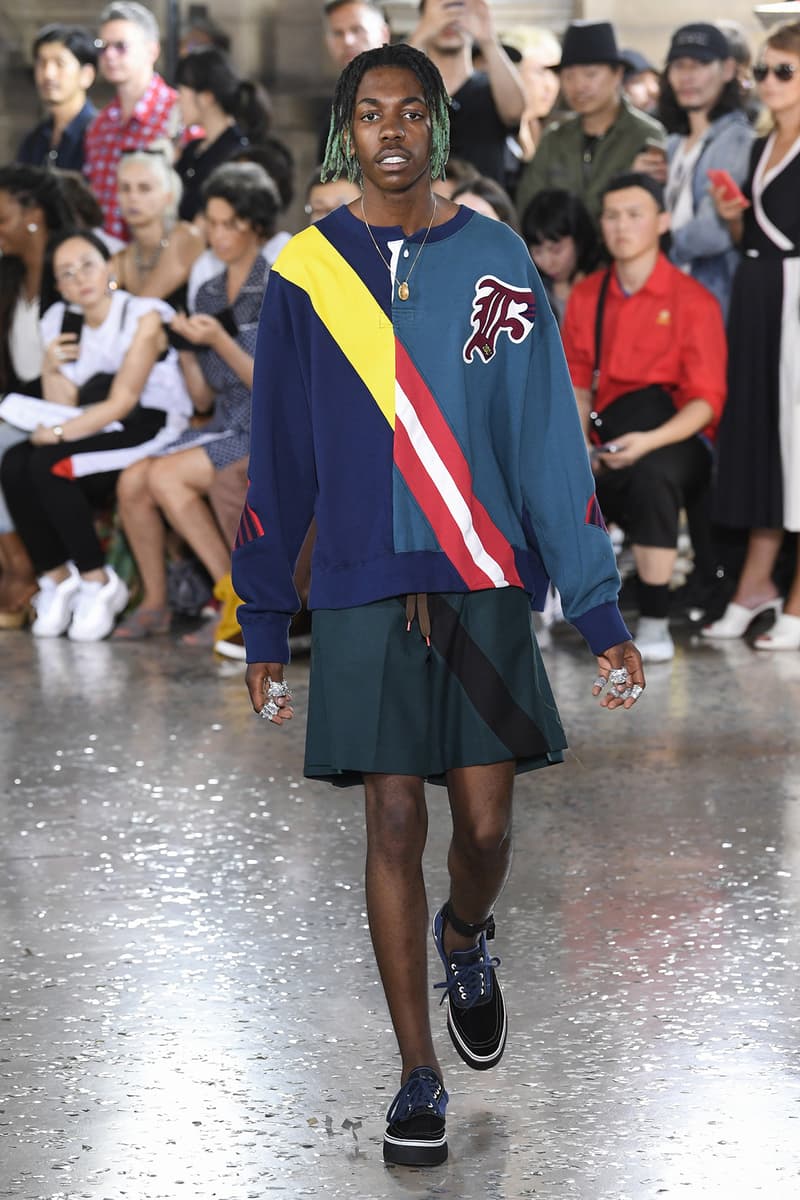 14 of 35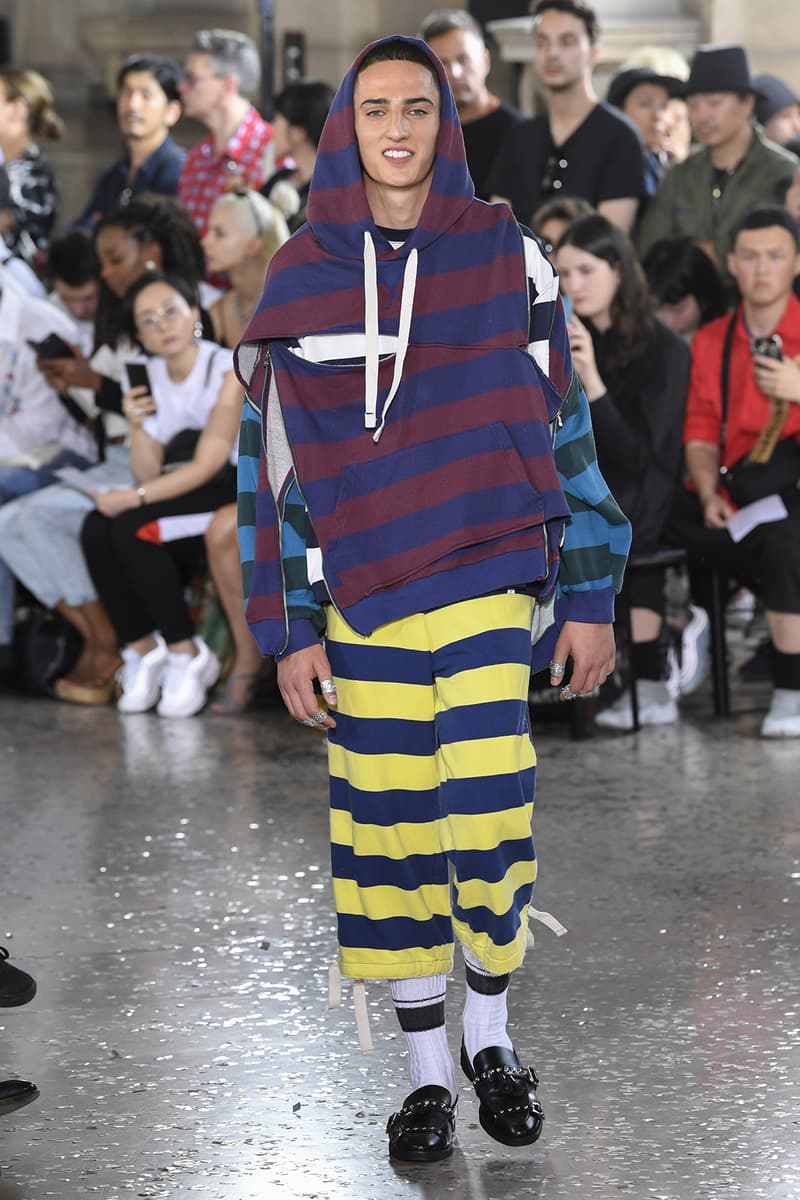 15 of 35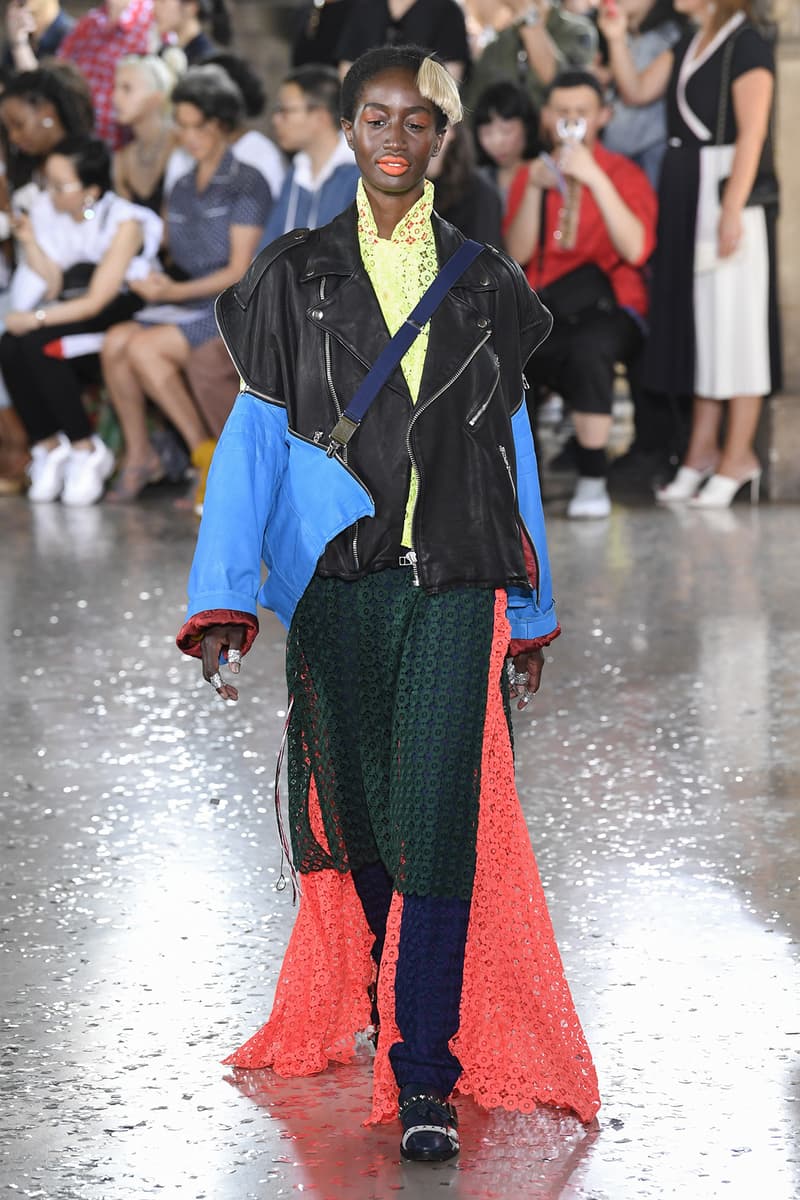 16 of 35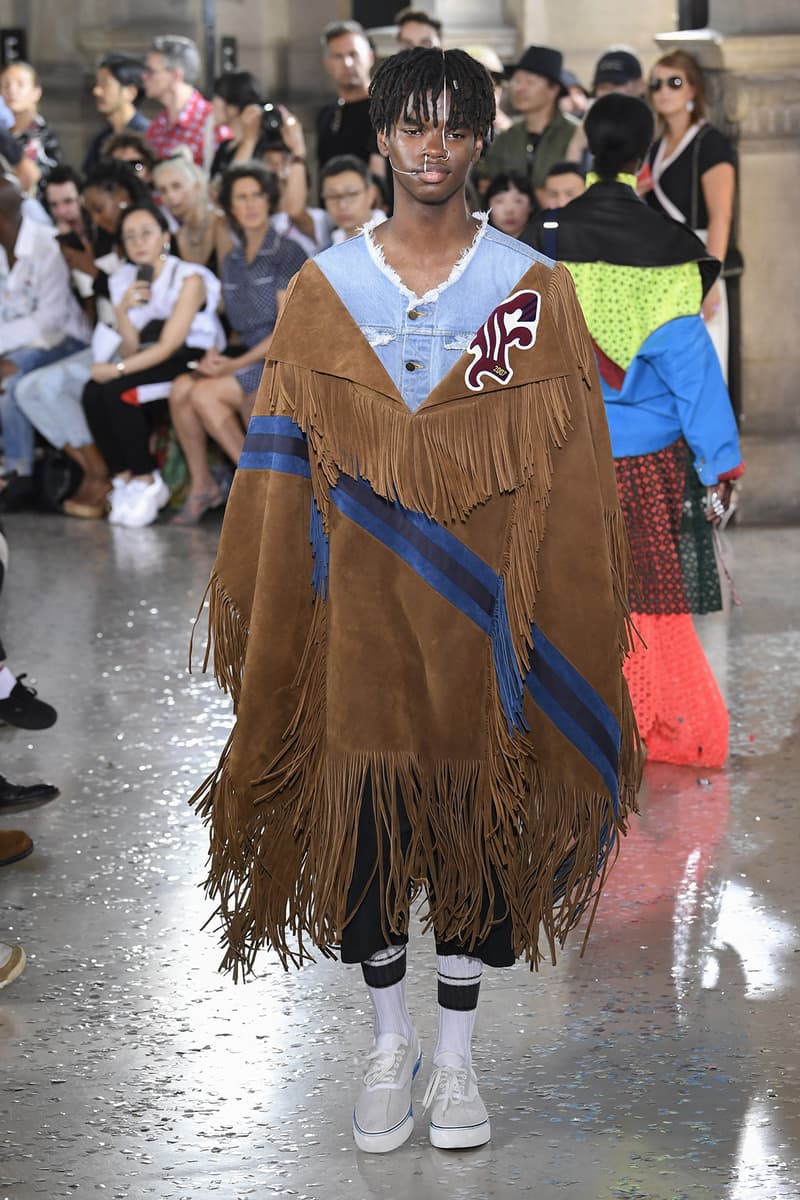 17 of 35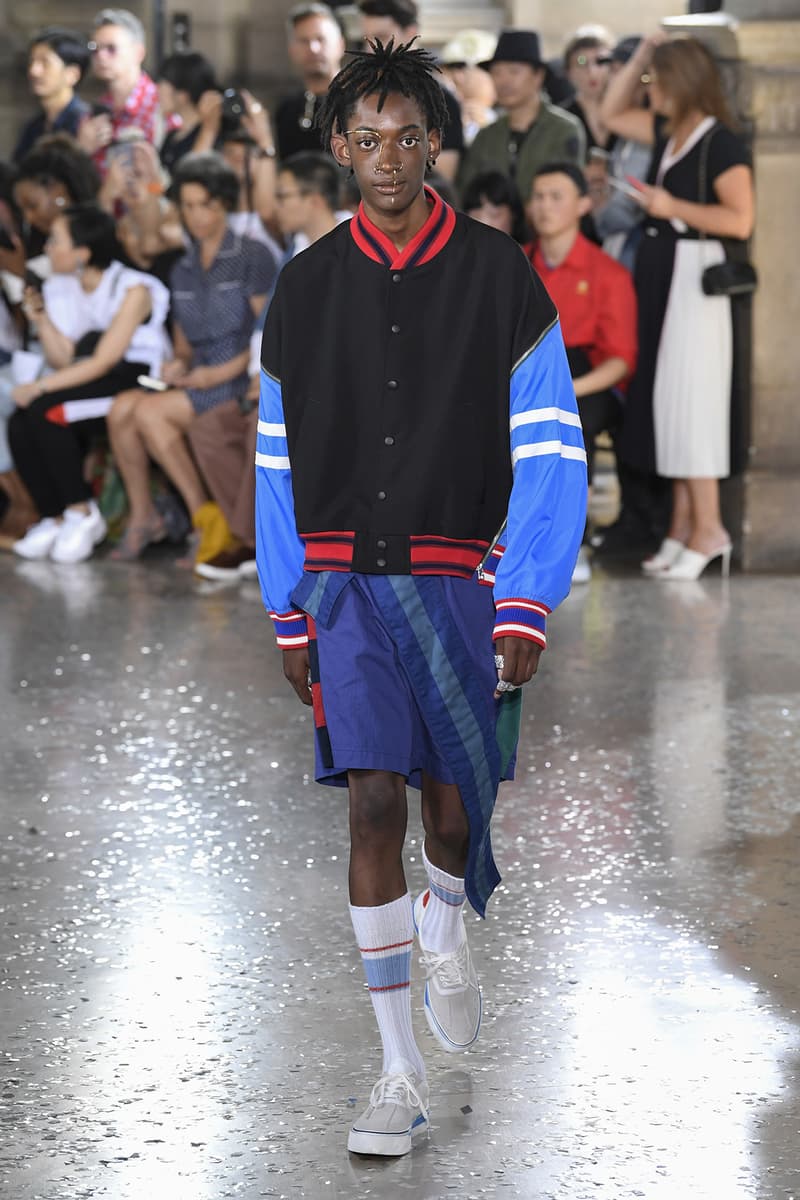 18 of 35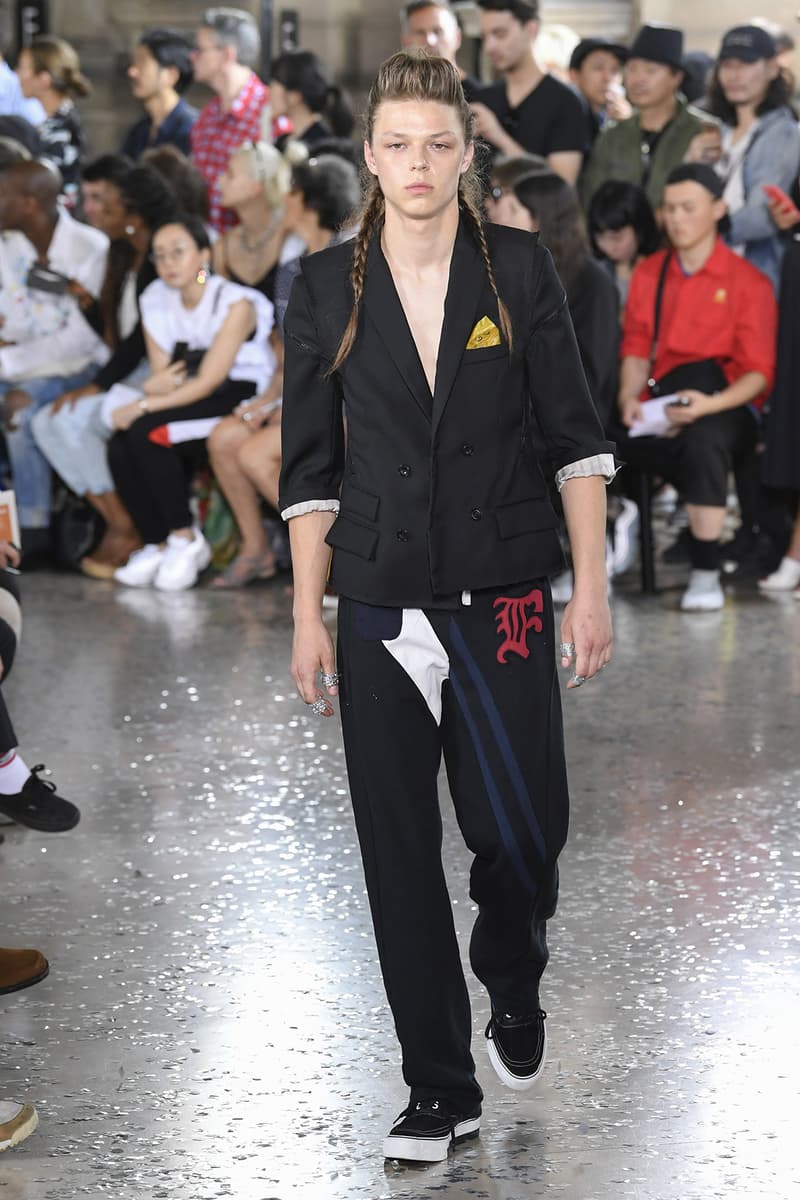 19 of 35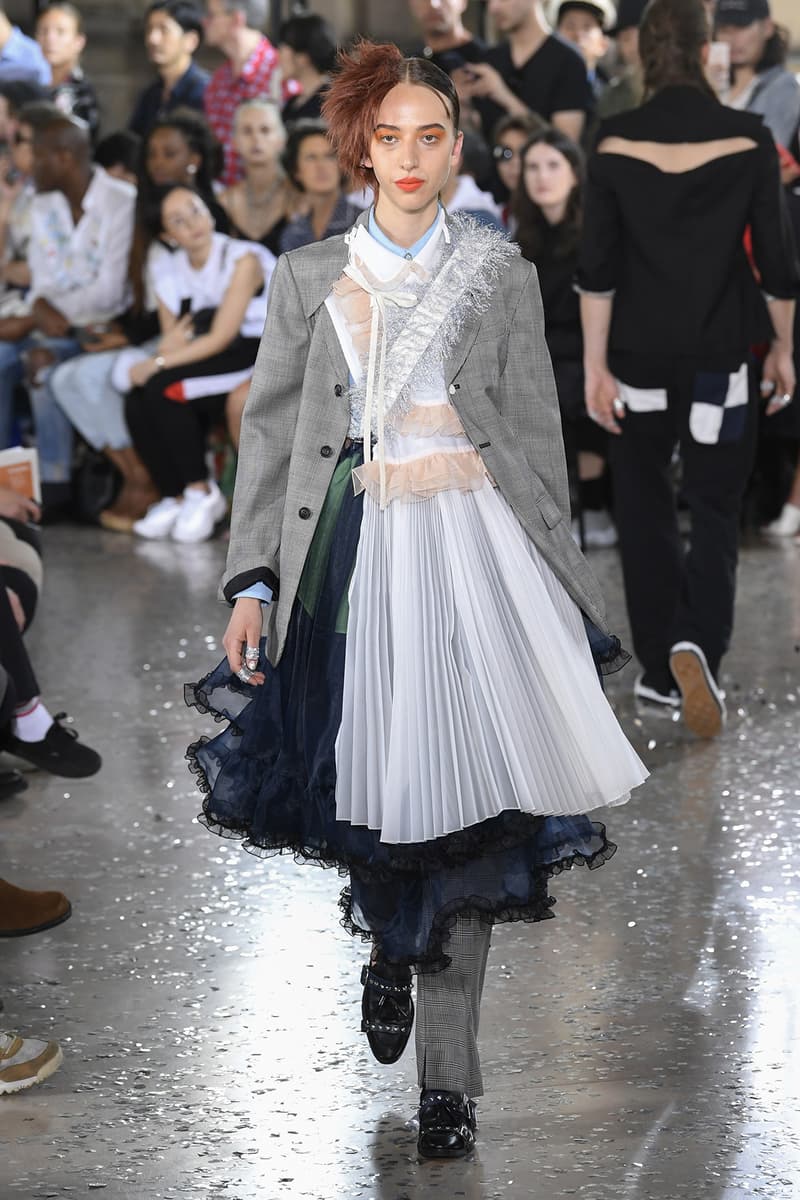 20 of 35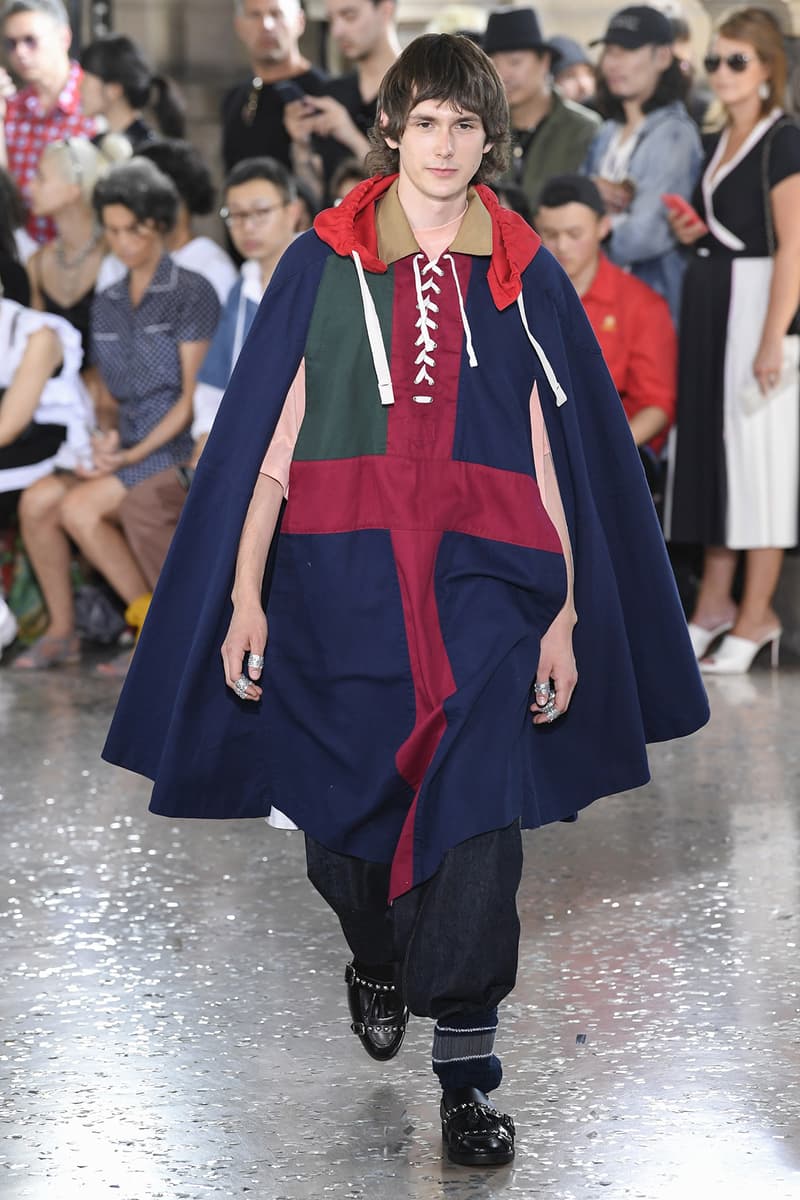 21 of 35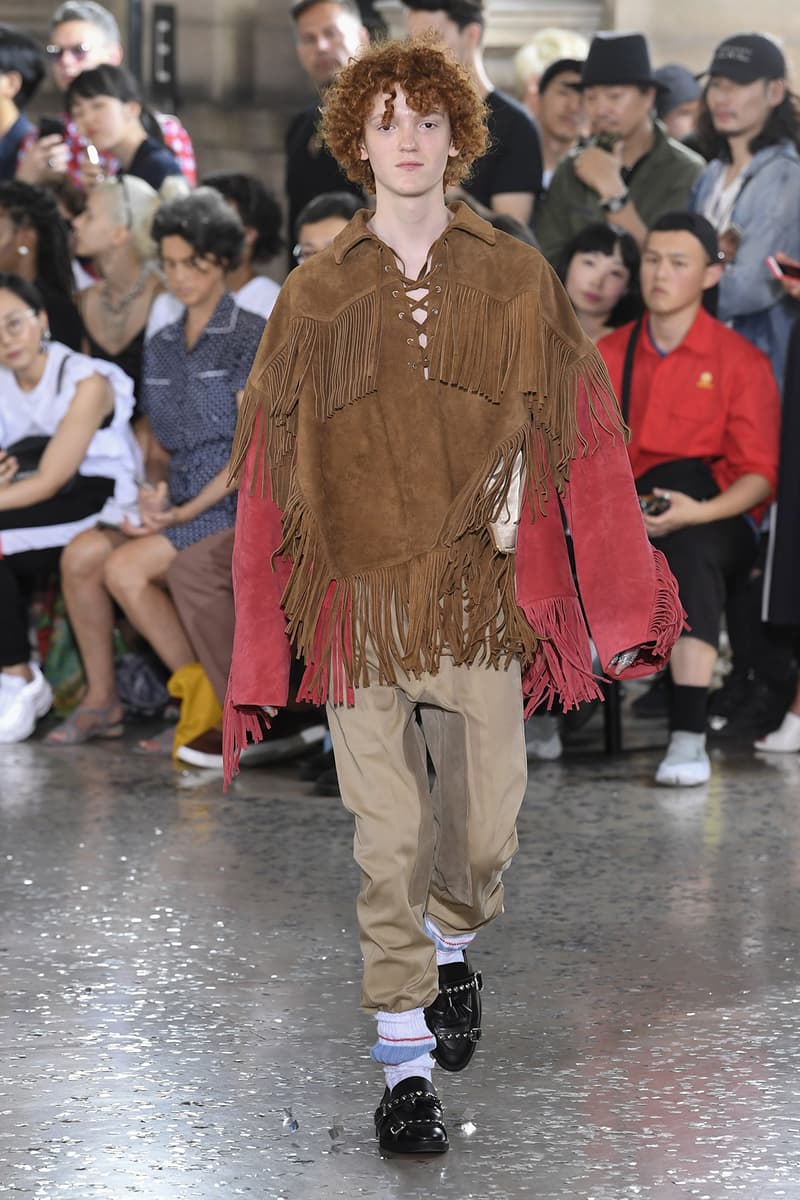 22 of 35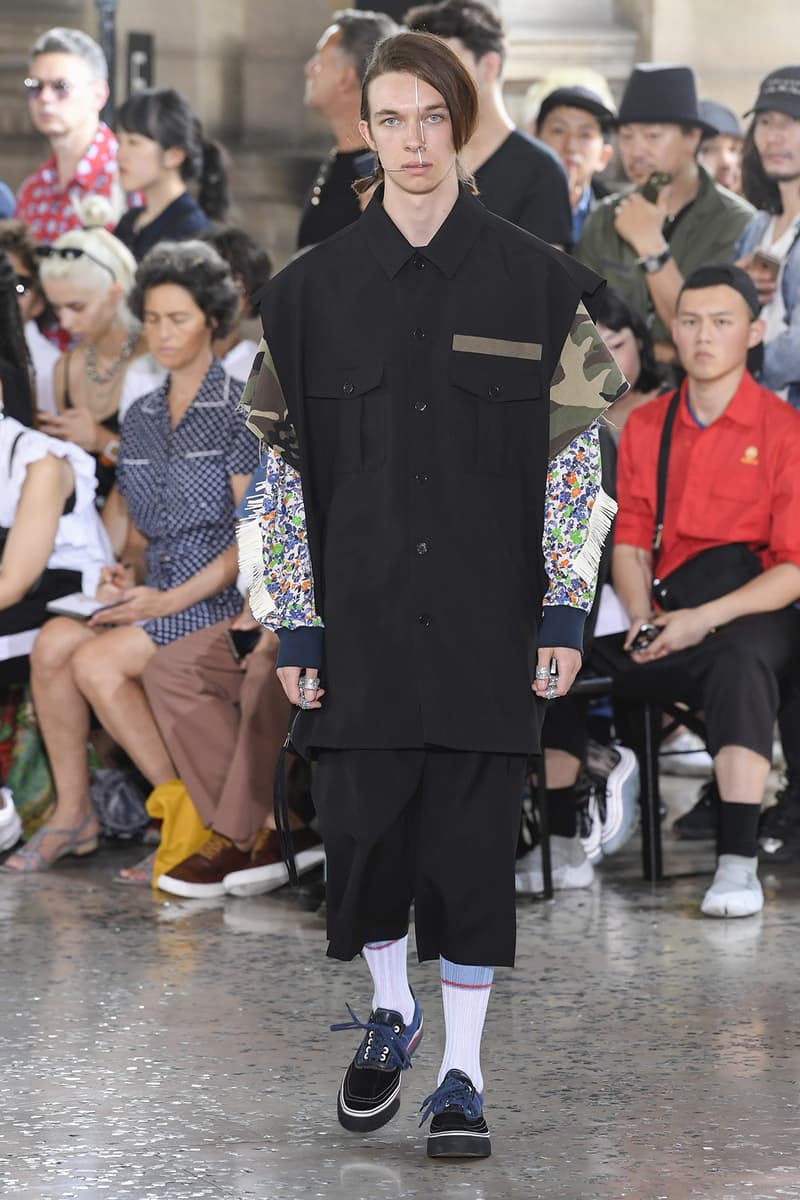 23 of 35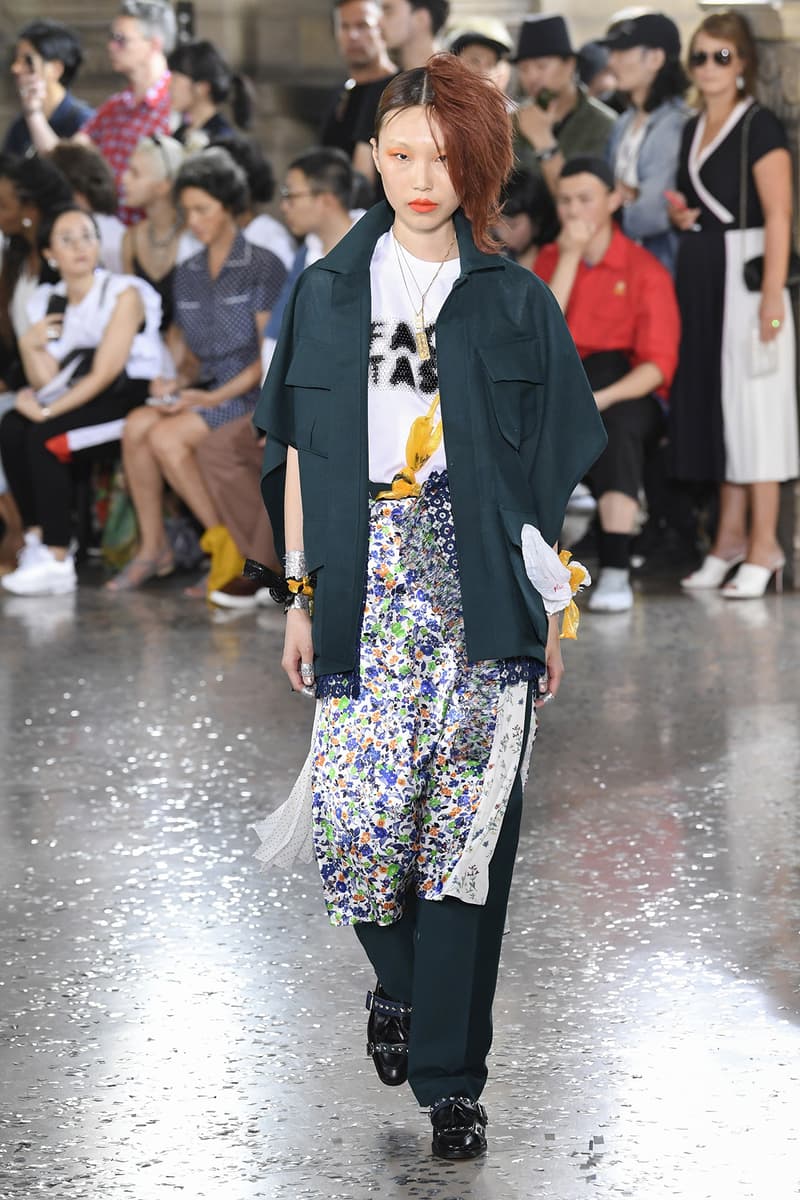 24 of 35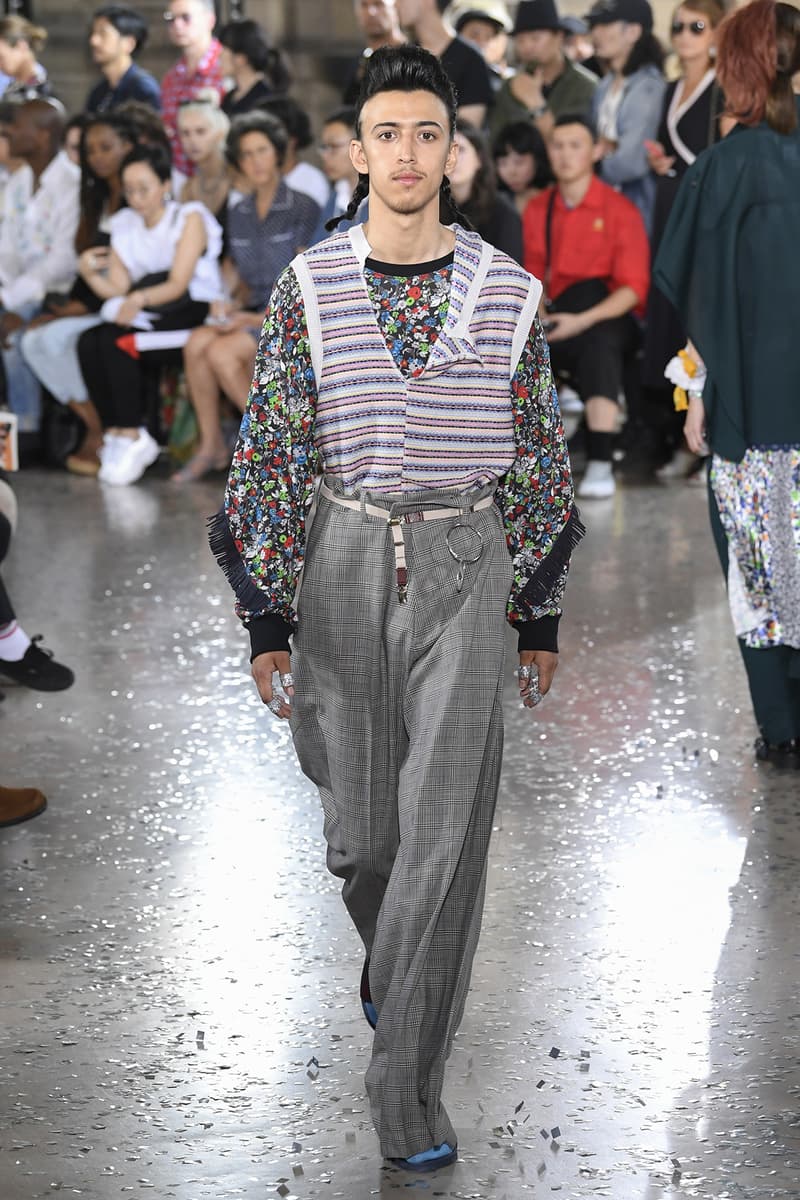 25 of 35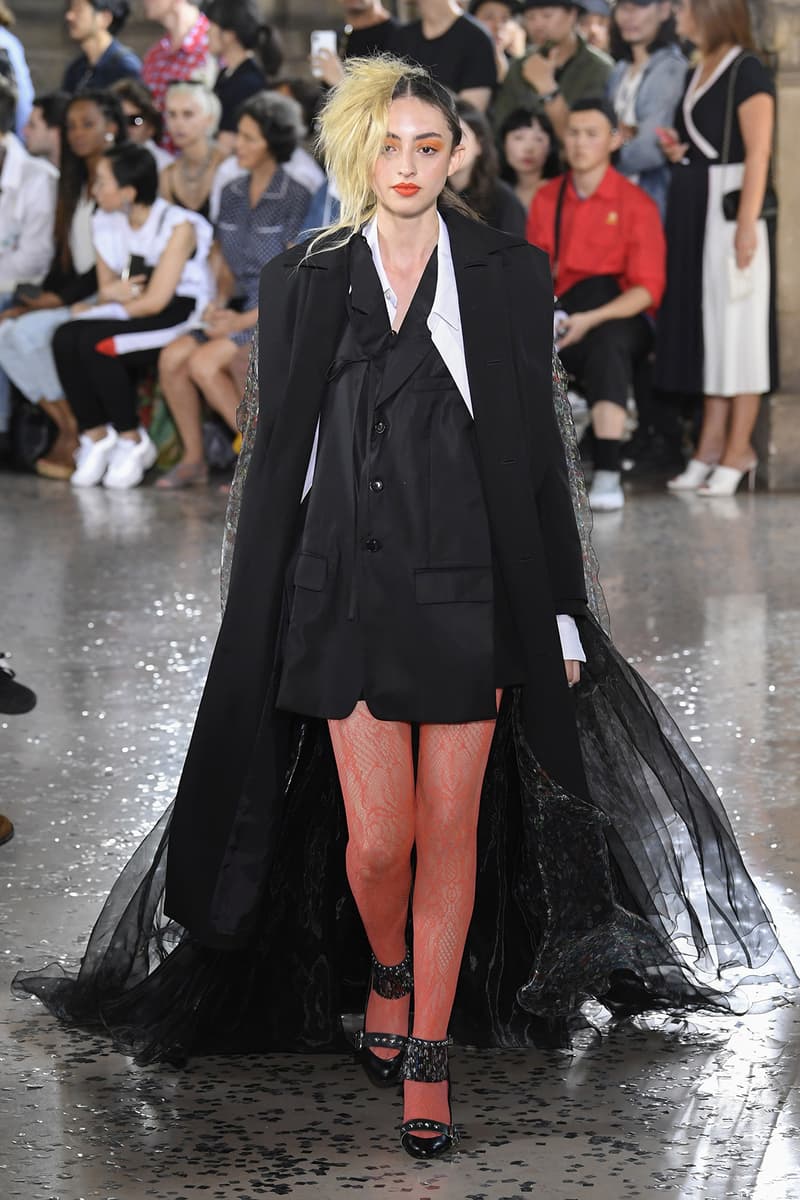 26 of 35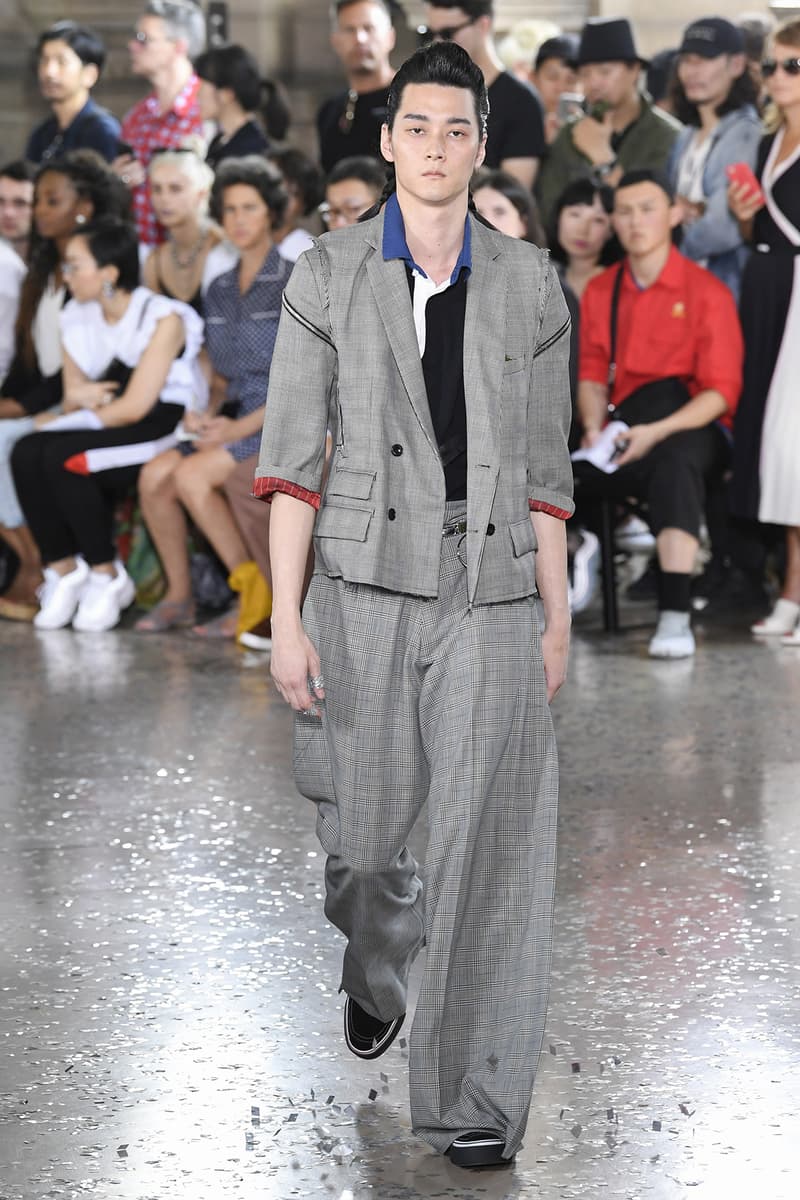 27 of 35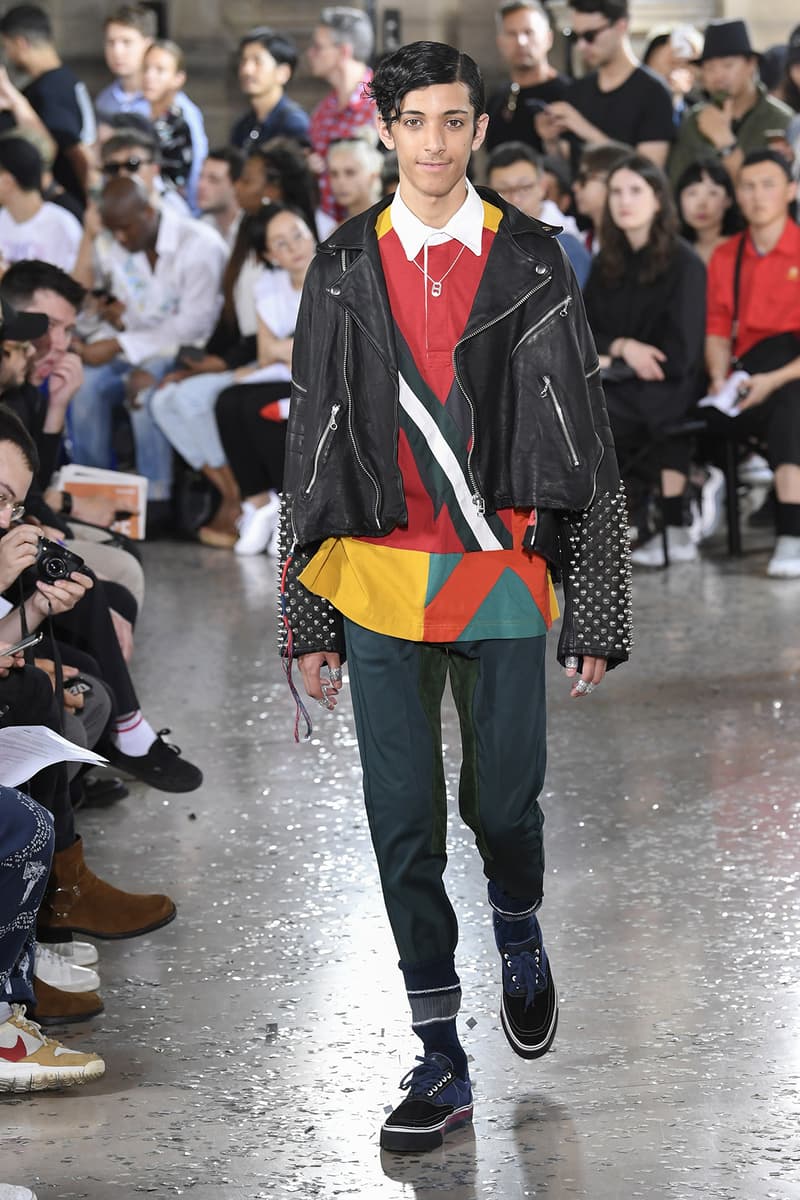 28 of 35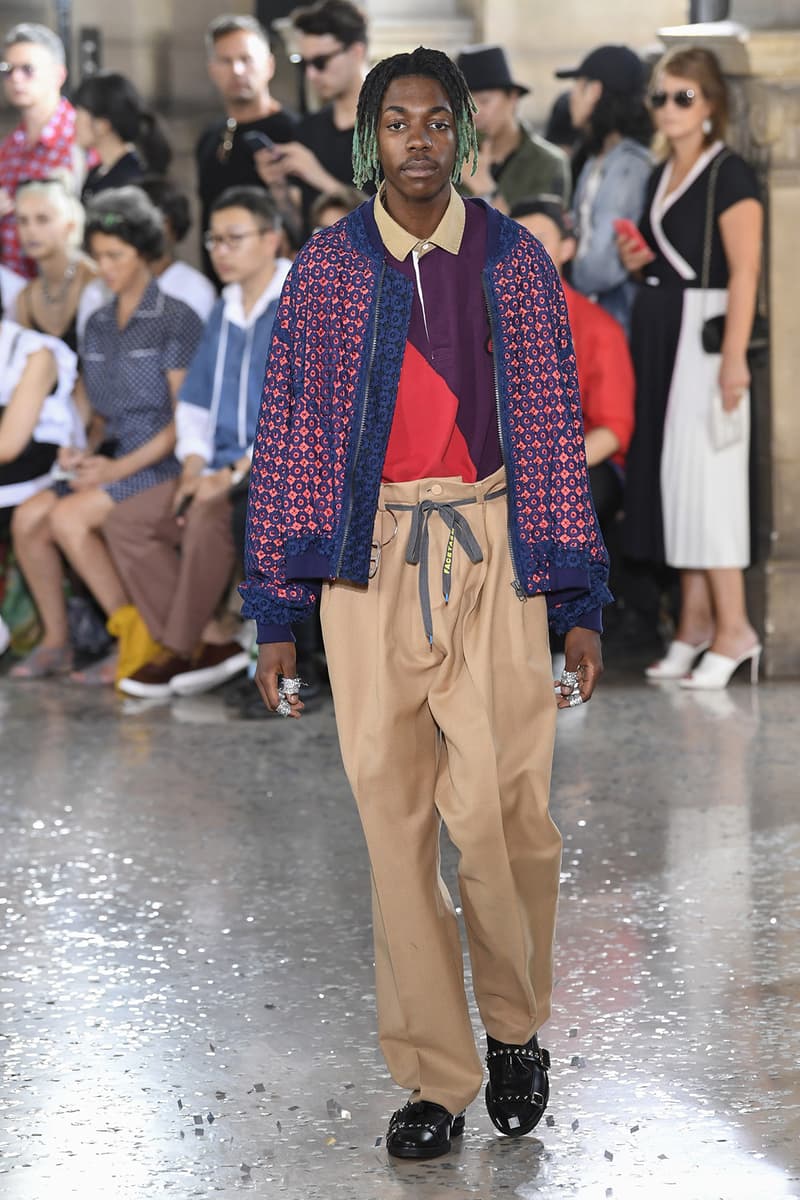 29 of 35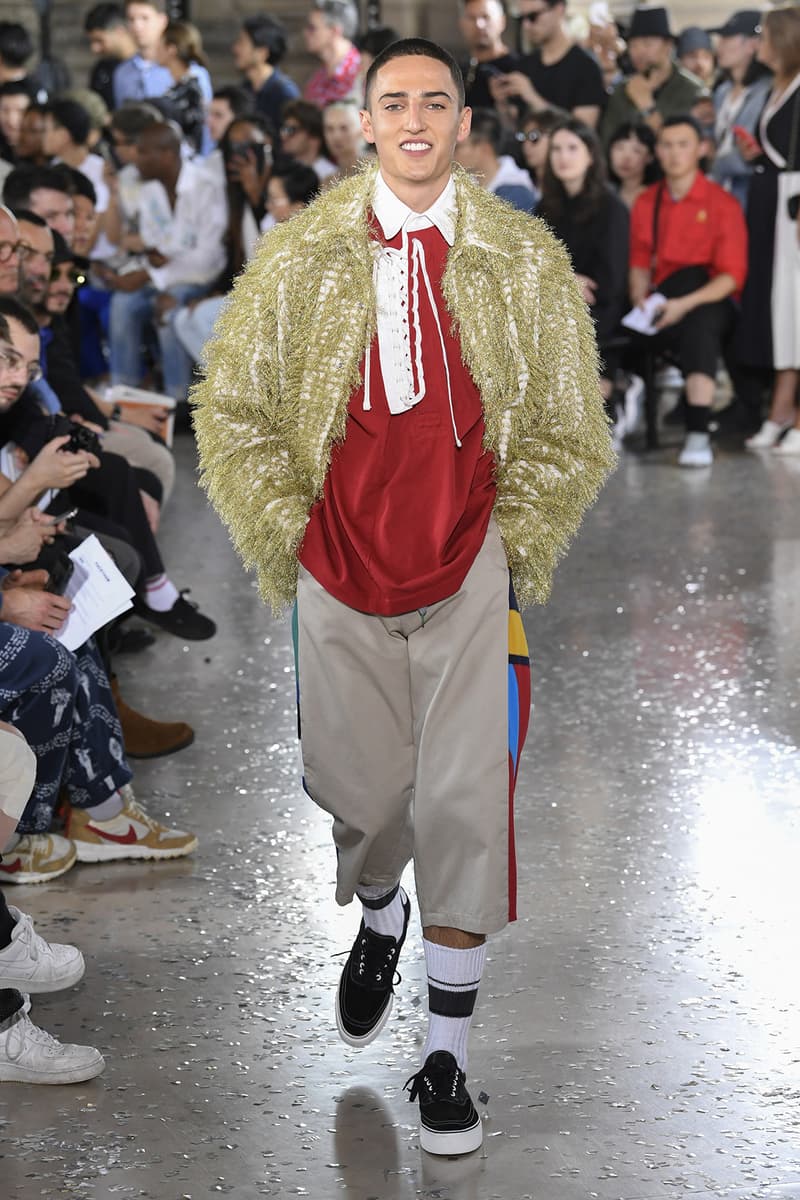 30 of 35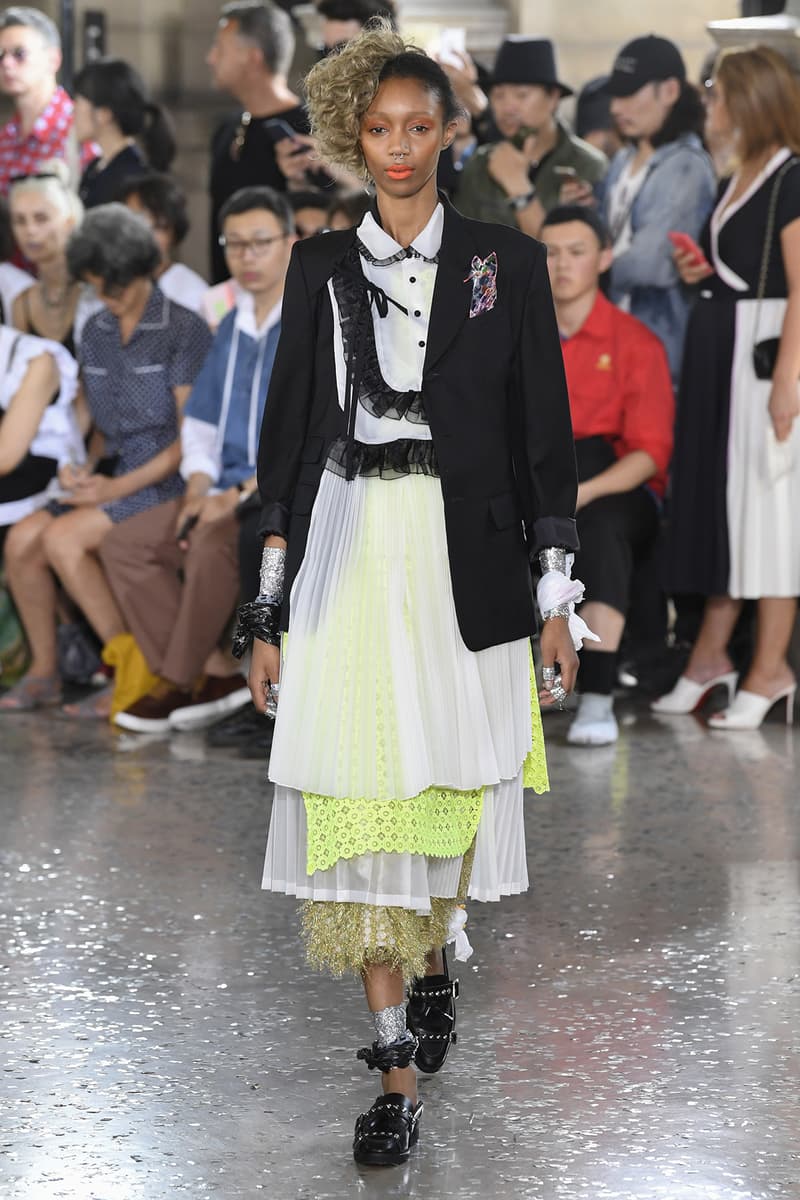 31 of 35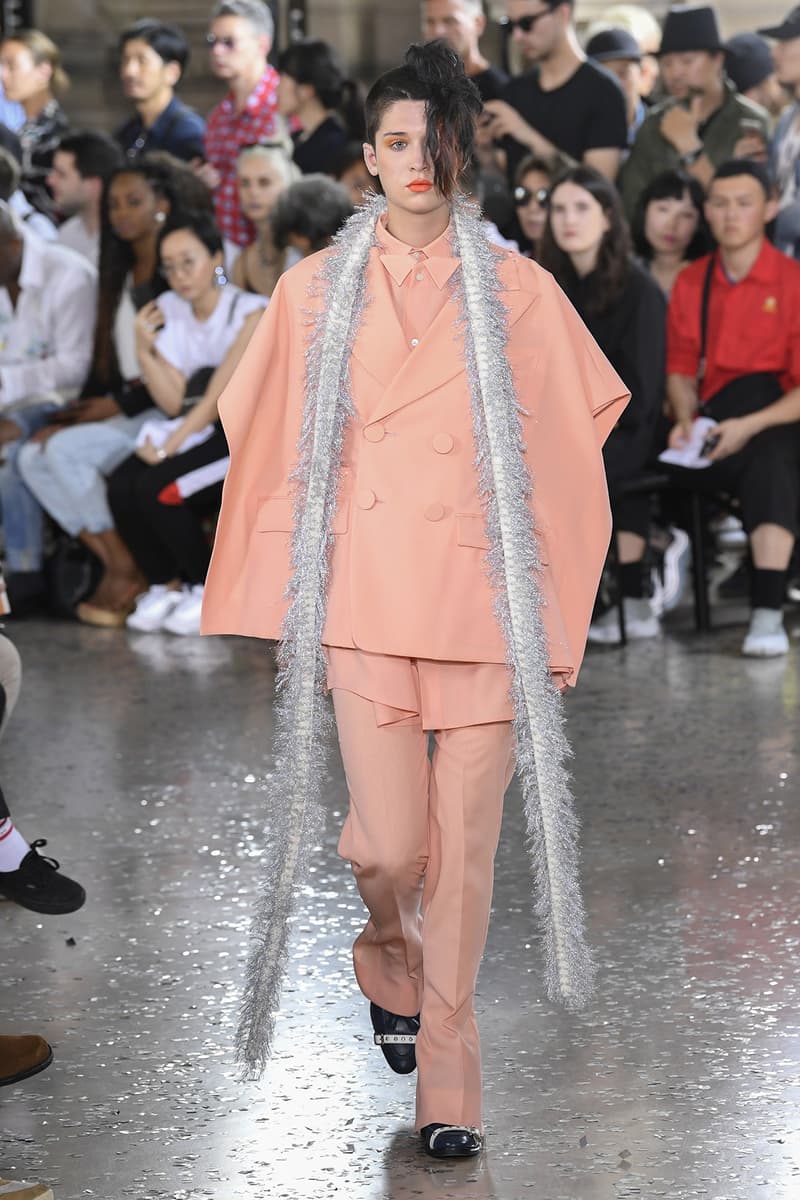 32 of 35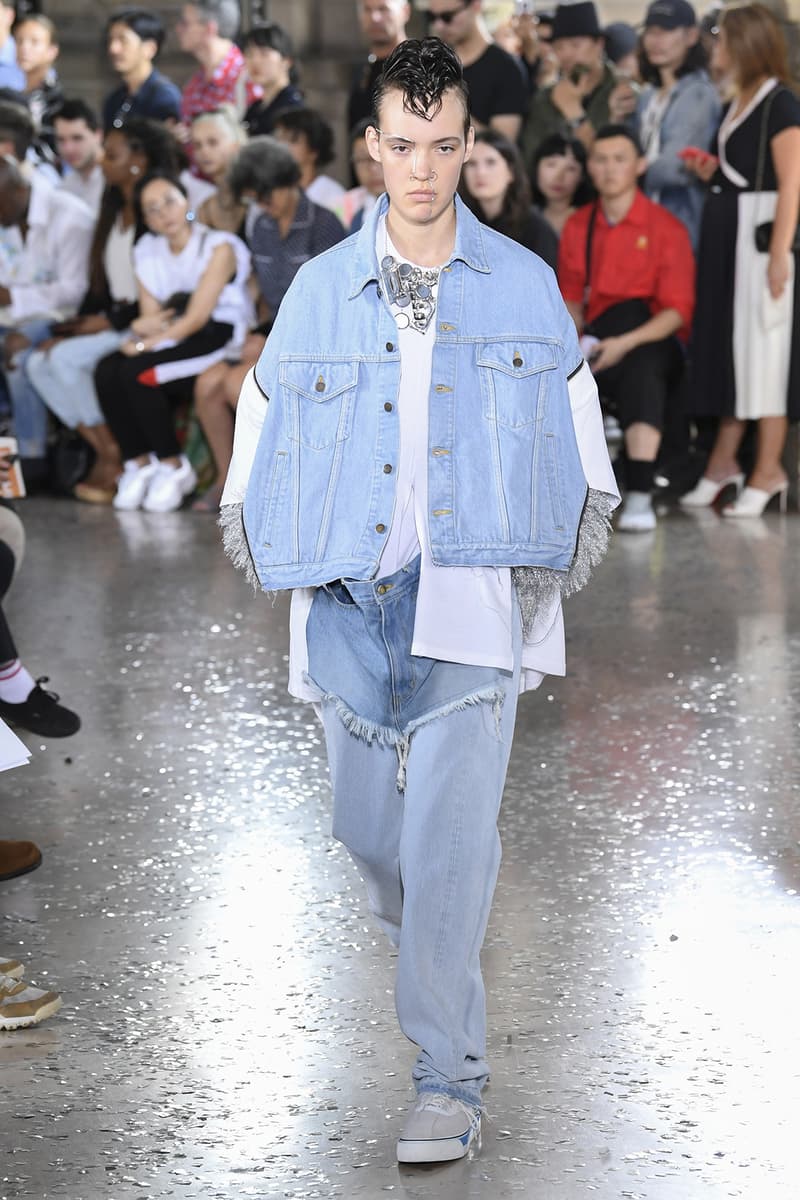 33 of 35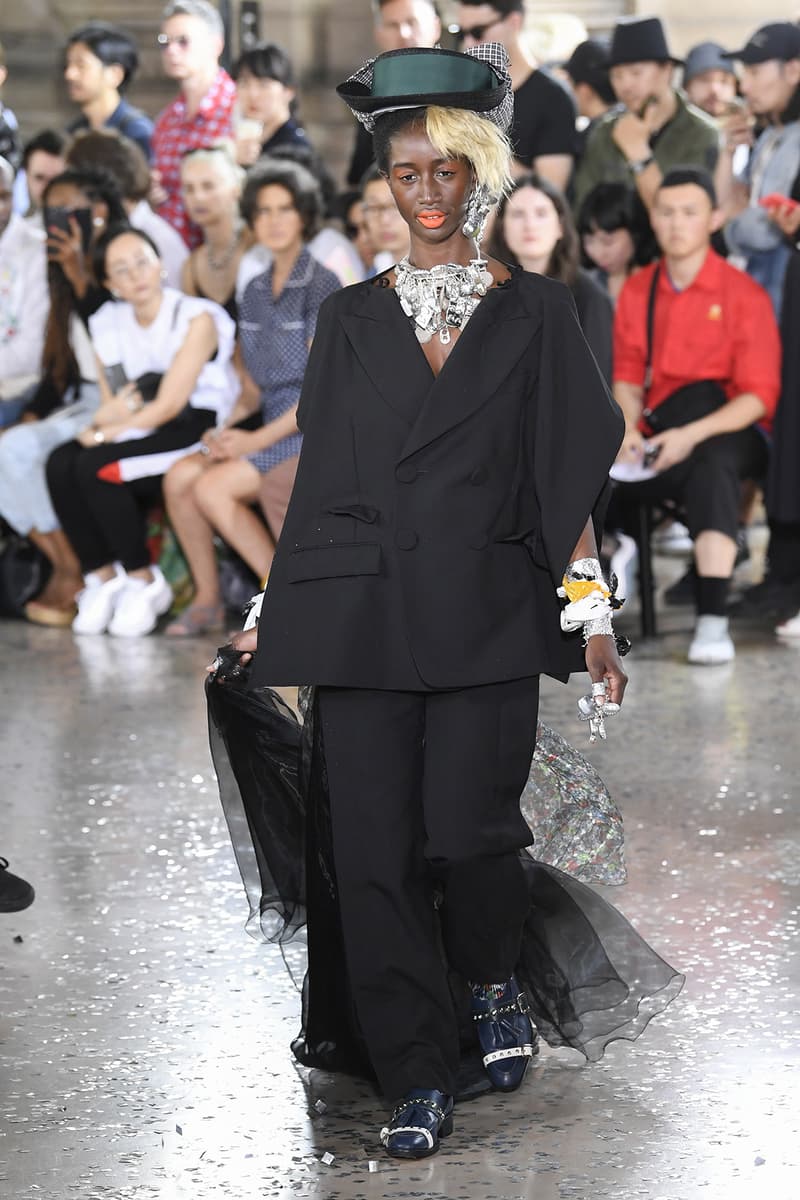 34 of 35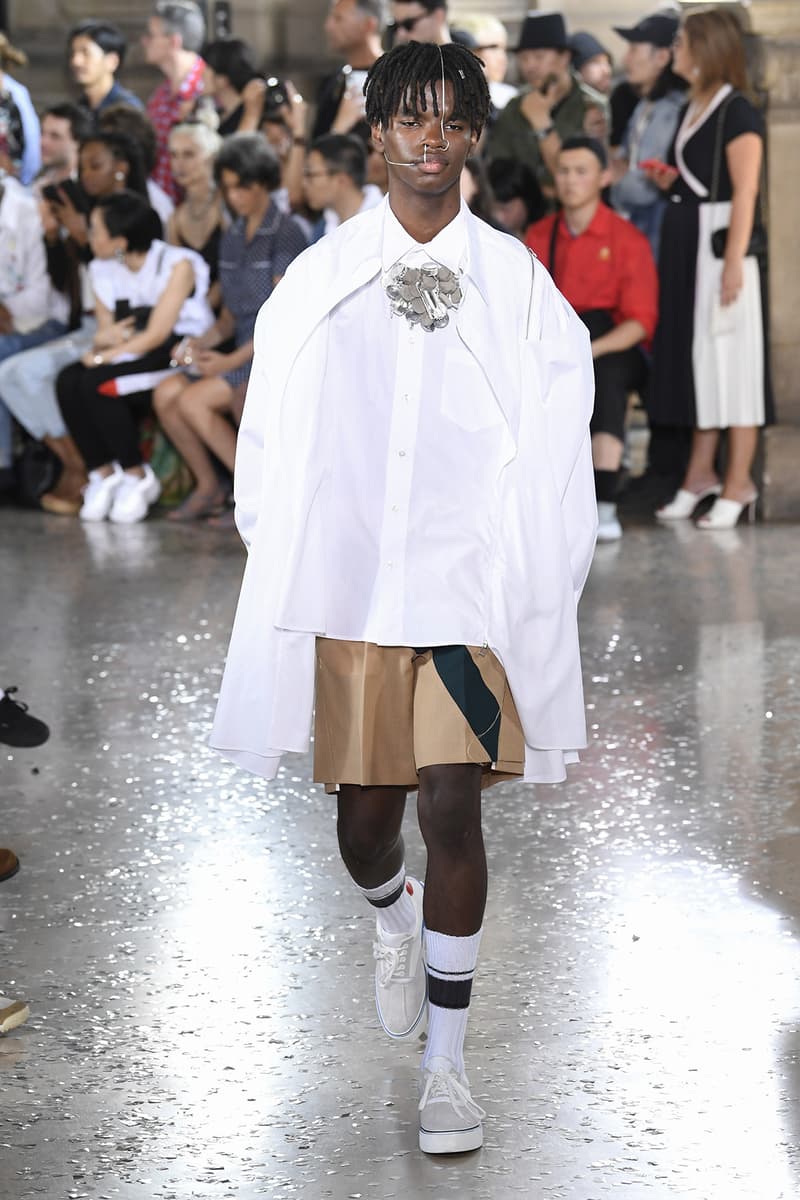 35 of 35
After recently debuting a striped take on Schott's iconic leather jacket, Hiromichi Ochiai's FACETASM took its wanton deconstruction to new heights at its co-ed Paris Fashion Week runway presentation. Spring/Summer 2019 saw the Japanese label aggressively fusing disparate aesthetics, including blending "Ivy style with something totally different, like neon lace," according to Ochiai.
This unapologetically coarse synthesis resulted in heavy and jarring layering; oversized denim jackets featured a range of patchworked washes, draping stadium jacket sleeves and zippers beneath, while oversized track suits sported tulle weaving above and beneath the off-kilter layers — a blazer was fixated onto the front for good measure. For those unfamiliar with FACETASM's signature styling tact, this collection would serve as a stylistic slap in the face: Ochiai's staple design motifs, including bold collegiate lettering, fringed Western ponchos and excessive stripes all appeared in force.
When models weren't strutting the runway in blazers worn over dresses fastened to other dresses, they showcased comparitively conventional looks, like color-rich sweaters and shorts, styled over giant shirting. Massive polo shirts and work shirts were subverted with raw hems, unexpected camouflage patterns and side-zips, while footwear ranged from branded slide sandals to chunky plimsolls. FACETASM's preferred leather jackets reappeared, notably executed in a wide cut with studded, extended sleeves. Elsewhere, delicate floral bomber jackets and shirting was contrasted with slouchy utilitarian chino trousers and faux-tuxedo shirts, disrupting the gentle pattern with punk intent.
Keep up with our continuing Fashion Week Spring/Summer 2019 coverage, which includes shows from CMMN SWDN and Palm Angels.
Elsewhere at Paris Fashion Week, Virgil Abloh revealed Off-White™'s 'Simpsons'-heavy Spring/Summer 2019 range.
FACETASM Spring/Summer 2019 Collection