Canada Becomes Second Nation in the World to Legalize Marijuana
A move to keep marijuana away from underage users and reduce related crime.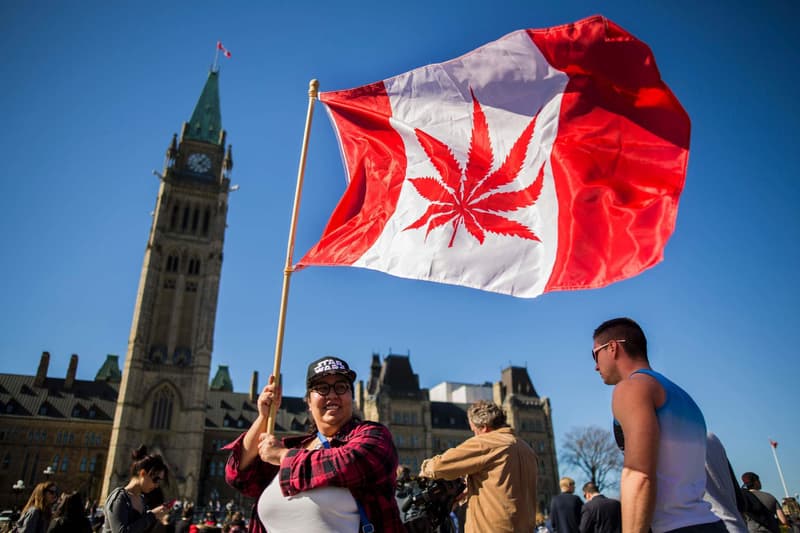 Canada is making international headlines this morning as the country's senate passed a bill late last night that will soon legalize recreational marijuana throughout the nation, becoming the second in the world to do so.
As CNN reports, Bill C-45, otherwise known as the Cannabis Act, was first introduced in April 2017 as a pledge by Prime Minister Justin Trudeau "to keep marijuana away from underage users and reduce related crime." It was later passed by the House of Commons in November, with the Senate's position now solidifying the law's passage.
We're still weeks away from nationwide adherence however, as provinces, territories, law enforcement and others are asking for 8-12 weeks to draft their own rules and prep for the new marketplace. The Canadian government is expected to choose a date in early or mid September.
Once the bill is formally approved, adults older than 18 will be able to carry and share up to 30 grams of marijuana in public, in addition to the ability to cultivate up to four plants in their homes and prepare products, such as edibles, for personal use. As for the sale and purchase of cannabis, consumers are expected to buy marijuana from "retailers regulated by provinces, territories or — when neither of those options are available — federally licensed producers. Marijuana will also not be sold in the same location as alcohol or tobacco."
In a tweet, the Prime Minister expressed his excitement for the bill with a focus on the country's children. "It's been too easy for our kids to get marijuana – and for criminals to reap the profits. Today, we change that. Our plan to legalize & regulate marijuana just passed the Senate. #PromiseKept."
Back in December 2013, Uraguay became the first country to legalize the production, sale and consumption of marijuana. To the south, in the United States, nine states, including California, and the District of Columbia currently allow for recreational marijuana use, while 30 states allow medical use.
It's been too easy for our kids to get marijuana – and for criminals to reap the profits. Today, we change that. Our plan to legalize & regulate marijuana just passed the Senate. #PromiseKept

— Justin Trudeau (@JustinTrudeau) June 20, 2018