Facebook Launches New "Memories" Page
"On This Day" has its own page now.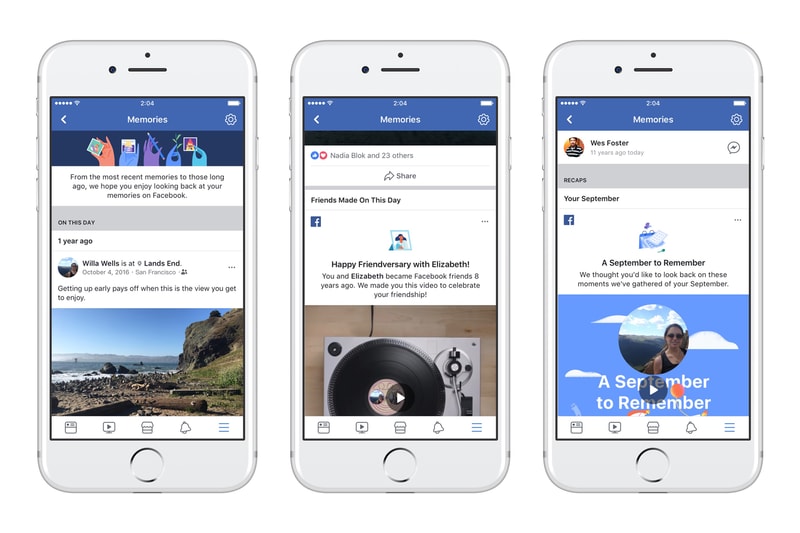 Facebook has now given its "On This Day" feature its own page called "Memories" where old user content posted on the platform surfaces on its anniversary day. It will also include new sections, including Friends Made on This Day, a seasonal and monthly tab, and a section to look at memories you may have missed the previous week.
Facebook has been perfecting the "On This Day" algorithm since launch to focus on the positive posts over negative ones by detecting friend reaction and certain keywords. Keywords will be pulled from posts you decide to block for future preferences as well. Users will also have the ability to flag specific memories with certain people and dates. Access "Memories" from its bookmark either to the left of the News Feed on the desktop or in the "more" tab in the bottom right of the mobile app.
In related news, Facebook aims to take down Twitch with a new gaming platform.