Facebook Tests 30-Day Keyword Snooze Feature
No more spoilers to movies, shows or games.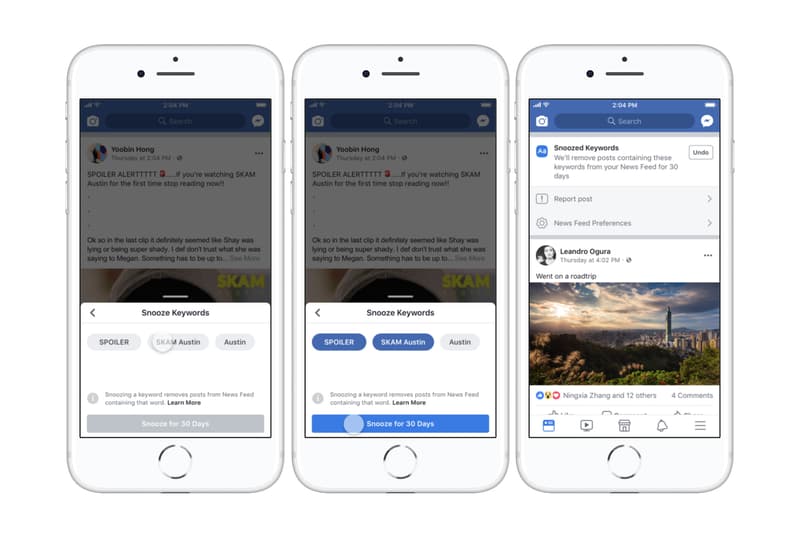 Facebook has begun testing a new "snooze" option to remove specific keywords from appearing on users' News Feed or Groups for 30 days. The rollout will happen to a limited few today. The feature works by users first finding a post containing the words you want to snooze, from there the drop-down arrow on the post will present the option "snooze keywords in this post."
The option then reveals a list of nouns outside words like "the" for you to choose and snooze. As of now, the feature only works on text-based posts and not images, plus it doesn't suggest synonyms to block. It also only works on organic content from the site, so specific ads using words you snoozed will still appear in your feed.
A Facebook spokesperson stated that snoozing isn't currently being used for other content and ad targeting purposes. And although these snoozed words can't be snoozed forever, Facebook says "If we're hearing from people that they want more or less time," those options will be implemented as the feature phases out of testing.
In other news, Facebook backtracks on its banning of cryptocurrency ads.