Amazon Unveils the Fire TV Cube
A voice-controlled smart TV powered by Alexa.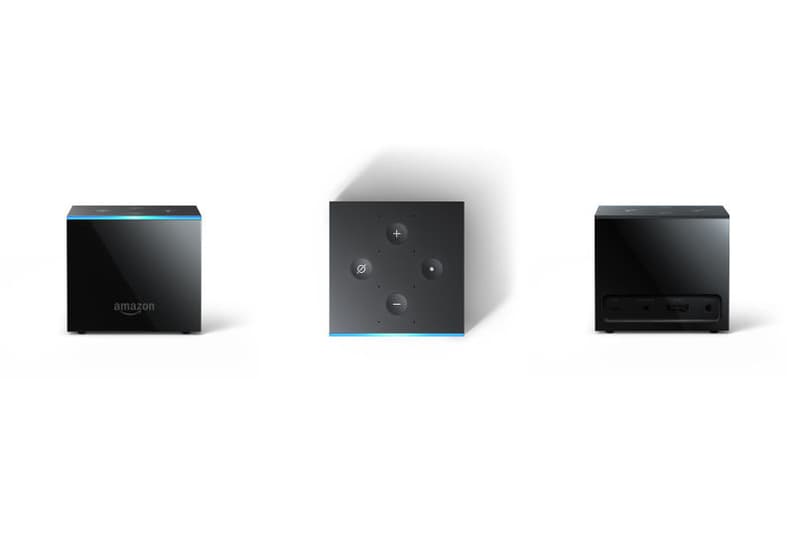 Amazon has combined the Fire TV with the artificial intelligence of Alexa to create the Amazon Fire TV Cube, a television device with voice-controlled software. The cube is able to adjust the volume and change the channel via voice command by listening in with its eight circular microphones, similar to the Amazon Echo.
A grid appears on the TV display for broad commands to give users a selection of similar shows to watch based on genre, and you can respond by saying the corresponding number for the movie on the grid. These commands work with live TV services alongside standard cable boxes, but you can always use a remote for these functions, too.
The Fire TV Cube also possesses Echo Dot functions to control smart home products on the fly, but can also display the weather on the screen or obey other commands like the Echo. You can preorder the Amazon Fire Cube TV today for $120 and if you're a Prime member you can get a $30 USD discount today and tomorrow. Expect shipping to begin June 21.
In other tech news, LG's 150-inch 4K HDR projector will launch this week.