Maison Margiela's New "Fusion Sneakers" Are Falling Apart
Taking visible glue stains to a whole new level.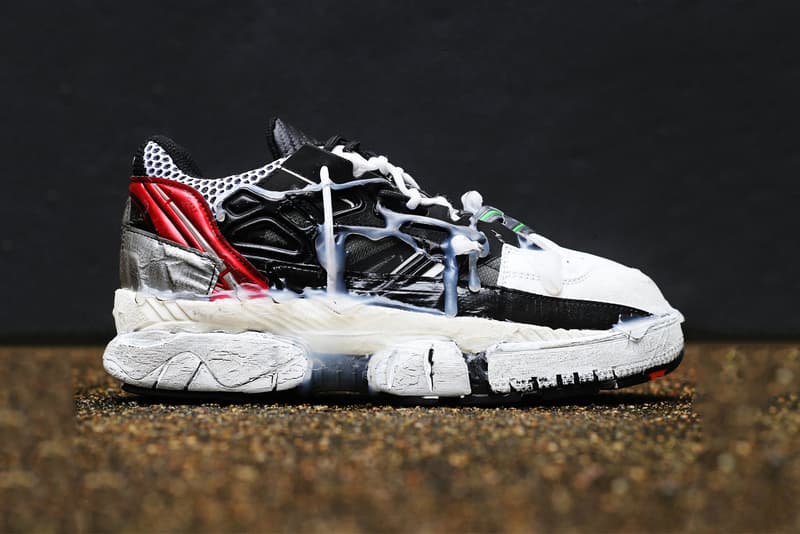 Maison Margiela is no stranger to deconstructed sneakers, dropping patchwork shoes last year and launching a heavily reworked runner in 2015. However, the label's signature technique has never been applied quite so literally to footwear as with Fall/Winter 2018's "Fusion Sneakers."
Living up to their name, the shoes boast Frankenstein-looking uppers, with panels that look like they were simply torn off, leaving behind contrasting sections of black mesh and white leather. Silver and black plastic panels recall duct tape, with black and white laces wildly interspersed and knotted throughout to underline the shoe's intentionally-haphazard styling. Dried glue seemingly drips onto the white midsole, which complements the aggressive upper with visible cracking and apparent signs of wear. To say the least, the sneakers have a distinctly "worn-in" look.
Shop the new silhouette on Anrosa's web store for €1,125 EUR ($1,330 USD before VAT removal).
Most recently, Margiela launched its unassuming "Security Sneaker."