EXCLUSIVE: Pro Era's Aaron Rose Connects With Denzel Curry on "Always With Me"
Brooklyn to Miami.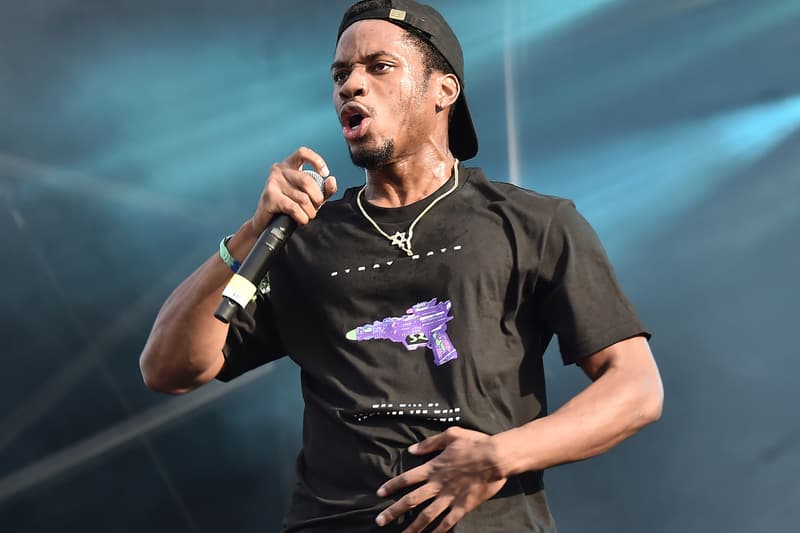 Pro Era's own Aaron Rose, formerly known as A La $ole, is set to rollout his new solo project titled, Elixir. Today, the Brooklyn rapper shares his new loosie for the fans with buzzing Miami rapper and 2016 XXL Freshmen class's own, Denzel Curry. Both exchange verses, and explode on their verses, bar for bar over a hard-hitting production that'll get your speakers knocking. We also had a chance to chop things up with Aaron Rose on life, music and of course his new Elixir project that's been long overdue for the Brooklyn spitter. "This song means a lot to me because Denzel and I have formed a bond over the World Domination Tour. He's a brother to me now and I felt like it was only right to bring that same connection to the forefront", Aaron tell us. Listen to the single below.
Who is Aaron Rose?
I'm an artist with the ability to paint pictures so vivid you feel like you're actually living within the sound. I make it my thing to always be myself with my music. You'll hear my ups, my downs, my emotions, and my confidence. I want the world to be able to connect to me through my music.
Influences?
I grew up to a lot of Jay-Z thanks to my sister Zenaida. When I got the chance to explore the rap game on my own I learned to love the works of Yeezy, Outkast, and Big L.
What's your role within Pro Era?
I think I bring a sense of relentlessness to the group. With the way I flow and my uptempo style it gives you something you wouldn't get from anyone else. We all have these unique ways to our rap styles and I think mines has yet to be shown but soon you'll see exactly what I'm talking about.
Thoughts on the current state of NYC hip-hop?
I actually feel good about NYC's current state in hip hop contrary to some of the people who think opposite. We have a lot young cats like Joey and Rocky who will be the legends of tomorrow. Even Desiigner made me proud by going platinum. He's 18. Thats another brother out the hood. I want everyone in my city to conquer these opportunities we are being blessed with.
Biggie or Jay Z? 
I love Biggie's music to death but Vol.2? Cmon man, Jigga hands down.
What are you currently working on?
I just finished a short EP called Elixir in partnership with Coalmine Records. I'm looking forward to putting that out asap. I'm still making music for my debut project and I'm going to start dropping music a bit more frequently to make sure you're ready for it.
Favorite record out now?
Honestly it's between "Pick Up The Phone" By Travis or "4PM In Calabasas" by Drake.
Biggest misconception people have about you?
The biggest misconception people have is my sound. They think of me as a old school type rapper because of my beginnings. Thats understandable but don't me in to any category. I make whatever I feel at the time.
Final words?
I want to thank the fans who have been rocking with me since the A La $ole days. I'm dropping Elixir soon just for you guys. This debut project I'm working on will expand the minds sonically. This one will be for everybody. Much love.