Tom Ford Unveils His First-Ever Watch
"In general, I dislike a trendy watch, as I am a fairly classic person."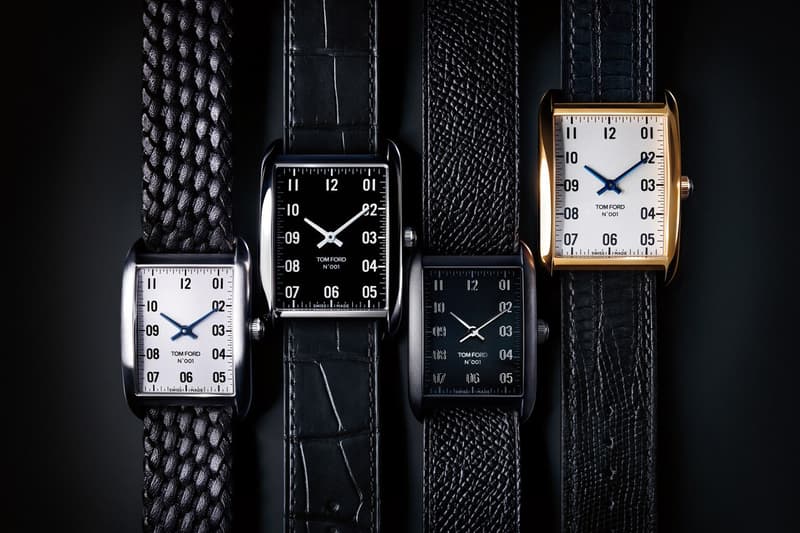 Back in February, Tom Ford unveiled his namesake brand's Fall/Winter 2018 lineup. Now, the famed designer is taking his talents to another side of fashion for his latest major venture.
Setting his sights on watchmaking, Tom Ford has introduced plans for his very first timepiece. Known as the Tom Ford 001, the item is geared towards those seeking to indulge in timeless luxury and stands as a collaboration with the Bedrock Manufacturing Company of Shinola and Filson fame.
"In general, I dislike a trendy watch, as I am a fairly classic person," Ford tells GQ via email. "For a man who is more traditional, watches are really one of the few accessories he can wear outside of maybe a wedding ring."
For his own watch, Ford chose to design a more minimal, artful piece that's anything but gaudy. "I don't love diamonds on a day watch," Ford says.  "I have always preferred tank watches, so it felt natural to introduce the rectangular shape to our customer first."
Elsewhere, Ford also opens up to GQ about his lifelong relationship with watches. "When I was young, I used to buy webbing-strap watch bands and thread them through my watch. It drove me crazy how difficult this was, and I wondered why someone hadn't just designed a watch that was made for this."
The Tom Ford 001 will come in an 18-karat gold or stainless case, and is available in polished, brushed and matte finishes — white or black dials can be chosen. You can pick up your own at the official Tom Ford website.
Tom Ford isn't the only high-profile luxury getting into watchmaking: Karl Lagerfeld is working with Swarovski for a new line of timepieces.