Harvey Weinstein Officially Turns Himself in to the NYPD
"Mr. Weinstein has always maintained that he has never engaged in nonconsensual sexual behavior with anyone."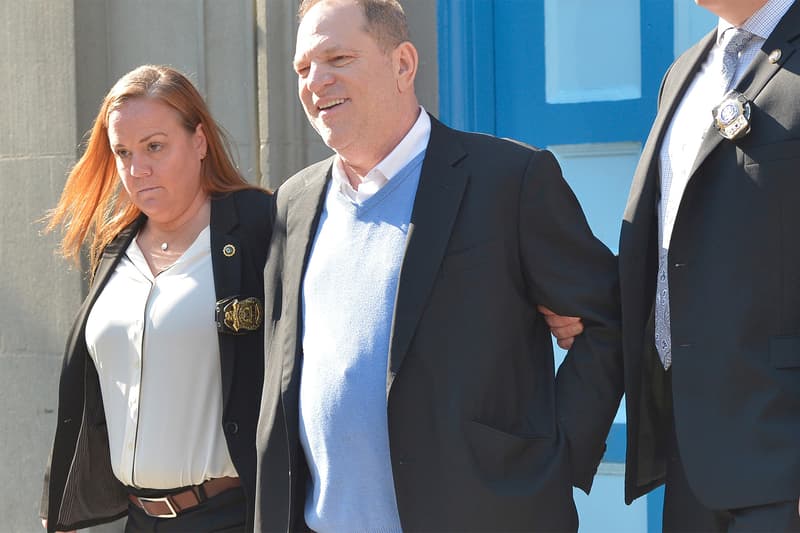 Disgraced film executive Harvey Weinstein followed up on his previous announcement and has turned himself in to the New York Police Department at the 1st Precinct in Tribeca for charges relating to several sexual assault allegations. This morning Weinstein exited the precinct smiling in handcuffs and surrounded by onlookers before entering a car in order to be driven to court.
According to sources, Weinstein is likely to face first-degree and third-degree rape charges and a first-degree criminal sexual act charge from the Manhattan District Attorney's office, the latter of which has a maximum sentence of 25 years in prison. He posted a $10 million USD bond and was freed from custody pending his next court appearance.
"Mr. Weinstein has always maintained that he has never engaged in nonconsensual sexual behavior with anyone. Nothing about today's proceedings changes Mr. Weinstein's position,"  said lawyer Benjamin Brafman following the court appearance. "Bad behavior is not on trial in this case," Brafman added. "It's only if you committed a criminal act and Mr. Weinstein vigorously denies that in this case."
He said he'll decide by next week if Weinstein will testify before a grand jury should one be seated. Weinstein means to enter a plea of not guilty.
In other news, footage of Morgan Freeman's questionable behavior with female interviewers has surfaced.