The Blloc Is the Smartphone for Minimalists
Keeping things simple.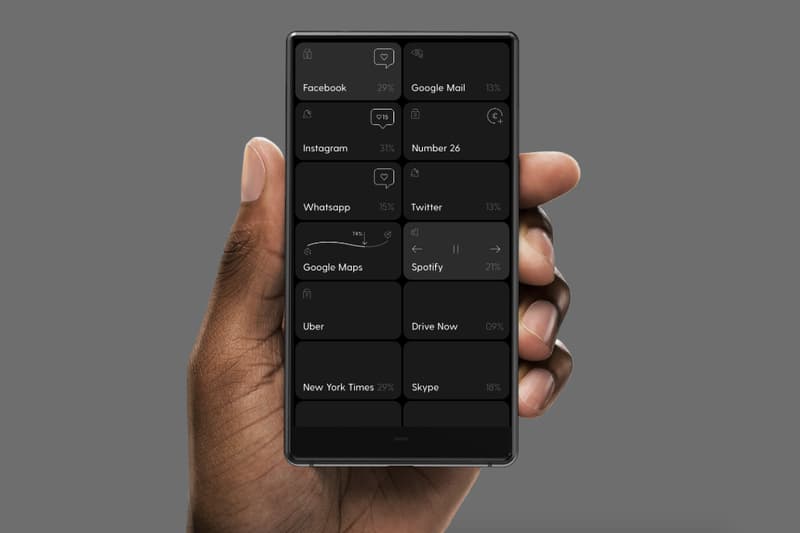 Smartphones have long been known for how distracting they can be and now a company has taken aim at that aspect, while still retaining all the useful aspects of the phones. Blloc, which is currently a beta model, uses a power-saving OS and combines it with efficient hardware and a straightforward messaging platform. The key feature of the phone is called "the Root," which pulls all the relevant and important aspects of your phone — be it emails, Uber, weather, Google maps, WhatsApp or Spotify — and pulls it into a black and white scheme that does less to distract the eyes.
The display is 5.5" LCD, with 421ppi, 4GB RAM memory, 3100 mAh capacity battery with fast charging enabled, P23, Octa-Core 2.0ghz processor, 64GB storage with space for a SD card and Bluetooth 4.0 and USB Type C connection. The camera uses a 13 megapixel sensor, RAW format output and shoots 4K video at 30fps while, finally, it comes with a standard 3.5mm headphone jack. You can pre-order the Blloc Smartphone, which is currently a limited-edition Beta model, for €359 (approx. $423 USD) from the phone's web store.
In related news, Caviar just unveiled the opulent iPhone X Tesla.