These Are the Highest-Selling NBA Player Jerseys of the 2017/18 Season
Are you repping your team?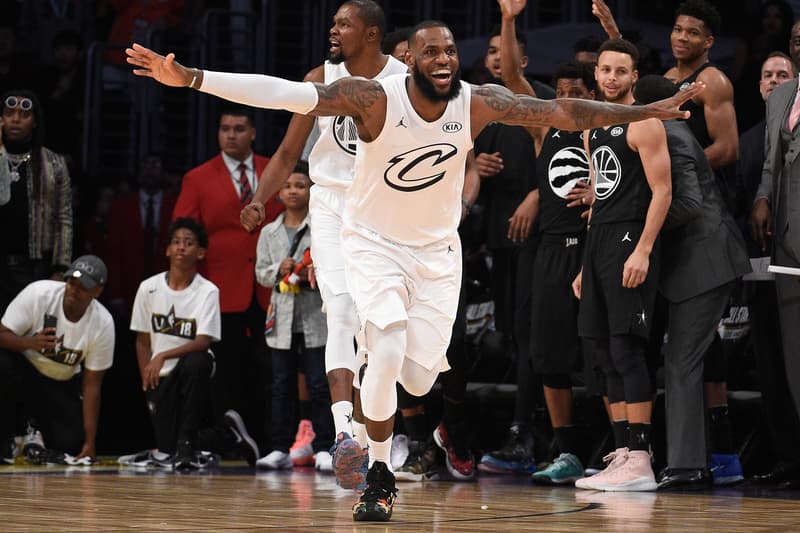 As the NBA Playoffs are well underway, the league has just released a list of top-selling team merchandise and its respected player jerseys from the current season. It probably comes as no surprise that the Golden State Warriors have once again topped the merchandise sales with the likes of Stephen Curry, Kevin Durant and Klay Thompson selling the most jerseys. On the other hand, Cleveland Cavaliers came in second with help from LeBron James and Kyrie Irving.
Elsewhere Philadelphia 76ers rookie Ben Simmons takes the #10 spot while Los Angeles rookie Lonzo Ball takes #12, respectively. Take a look at the top 15 highest-selling player jerseys along with the top 10 teams in terms of fan gear sold below. To celebrate the 2018 NBA Playoffs, ESPN released a promo featuring new J. Cole verses.
1 of 2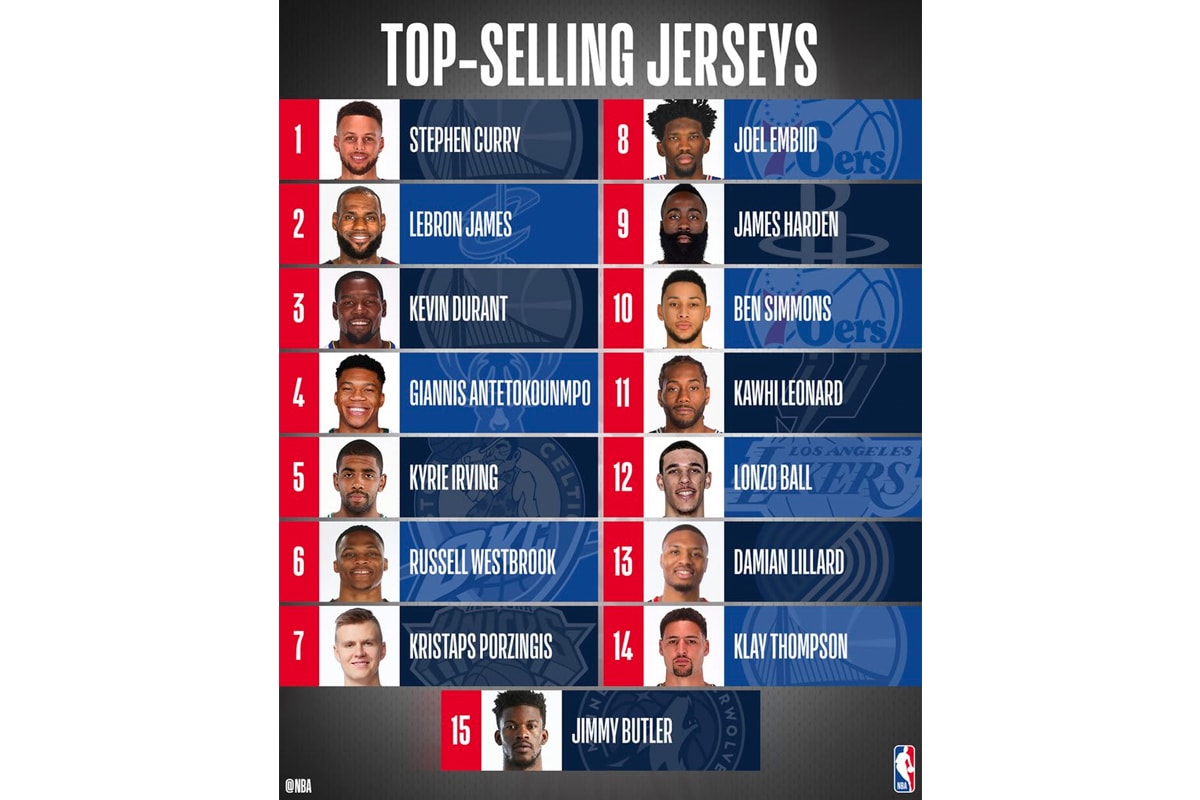 2 of 2