Ski Mask the Slump God Jumped By Rob $tone, XXXTENTACION Gets Involved
Watch the clips here.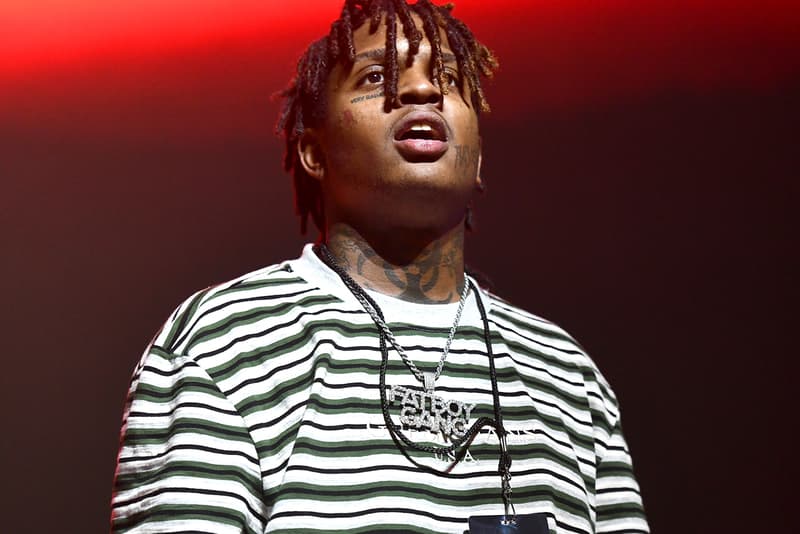 The LA stop of Desiigner's 'Outlet' tour is opened by Ski Mask the Slump God and Rob $tone, two rappers who currently have beef with each other. During the show at the Fonda Theatre, Ski Mask was jumped from behind during his set. A fight took place afterwards and was stopped by cops. Ski Mask was sent off the stage during Rob $tone's set a day before the incident, when they performed at $tone's hometown of San Diego. Rob says that Ski Mask's LA performance was the third time he felt disrespected:
"First show, the n*gga ran out on my set in Seattle during my third song and started trying to shake hands with fans in the middle of my song. Pretending to turn up with me, it wasn't no genuine turn up. The n*gga was ruining my spot. So that was the first strike and I told the n*gga, 'Don't do that. If you're gonna run on my set, come on 'Chill Bill' at the end.' So he was like, 'Aight, cool' and it was straight. Then we get to San Diego for my hometown show. His set time is 8:30 [p.m.], mine is 9 [p.m.]. This n*gga is acting like he's not gonna show up, all this weird ass sh*t. So they push the set times back, they push mine to 9:30 and he was supposed to go on at 9. And then this n*gga don't show up until 9:25, so when it's time for me to hit the stage, my DJ is onstage opening my set up and [Ski Mask] is trying to run on stage and take the mic from my DJ. My DJ ain't give him the mic, so this n*gga's gon' stand in the middle of the stage with his arms folded, wanna act tough with my security and sh*t."
Ski Mask tells a different side of the story. According to the South Florida rapper, AEG, the company behind Designer's tour, was trying to get Rob $tone cut from the tour.
"They saw how my performance was, they saw how his performance was, they saw how much people were [not] fucking with him, and they're making me perform before him. Statistically, I shouldn't even perform before him. Looking at numbers, I shouldn't have to perform before him because it doesn't make sense. My numbers are way higher than his in general. Then performance wise, this n*gga is ass. He doesn't do good in general in performance. So they were trying to throw him off [the tour] and he was angry as f*ck."
XXXTENTACION, Ski Mask's close collaborator and friend got involved with the commotion, taking to Twitter and typing: "Let them know whoever the f*ck that is getting f*cked in they mouth when I go on tour for putting their peasant hands on my brother."
Check out some footage and video clips below and learn more about the story via XXL and HotNewHipHop. Also, check out a photo recap of Desiigner and Rob $tone's Vancouver, Canada stop.