Supreme vs. BAPE: Who's the King of Collaboration?
Ahead of the COMME des GARÇONS and UNDEFEATED drops, take a look back again.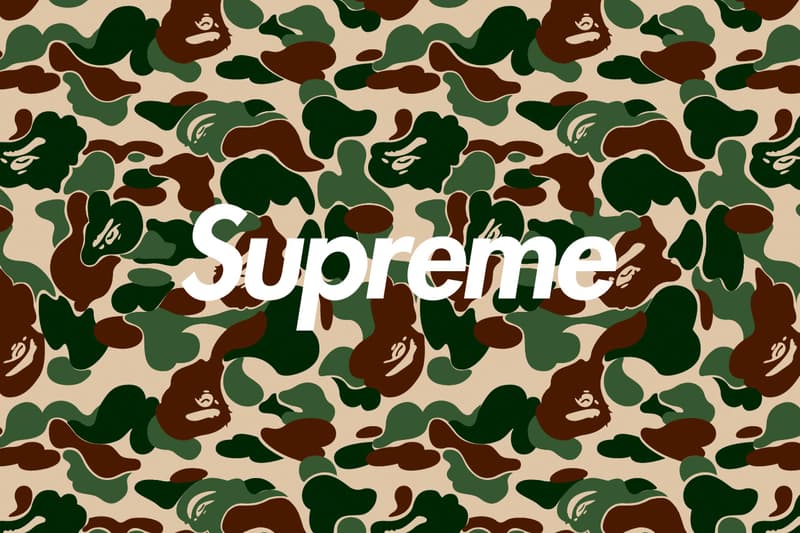 This article was originally published on August 29, 2014.
The rise of modern day streetwear within the last two decades is undeniable. Its relevance in the fashion industry, unquestionable. However, it's the intoxicating allure of brands collaborating with other entities that has pushed the sector to new heights. Where better to look for a history of strong collaborations than two streetwear heavyweights which have cemented themselves in history — Supreme and BAPE. Starting as a small skate-centric store on Lafayette, New York in '94 and a small clothier in Harajuku, Tokyo in '93 respectively, they have both gone on to shape the industry of streetwear we know now. Without ever explicitly setting out to do so, brand founders James Jebbia and NIGO paved the way for future designers and brands to comprehend the power of collaboration.
Despite the two developing the power to draw lines around the block with general releases, it is the collaborative efforts that have driven consumers into frenzies and the resulting overnight campouts. Between the two parties, one can argue differently for each brand. BAPE's aesthetic – thanks to an iconic camouflage pattern — has been adopted onto commercial product (beyond just apparel) to great success. However, Supreme's strength has been in creating a platform for slept-on artists and important cultural contributors like Isaac Hayes and Miles Davis to be introduced to new audiences. Case in point would be Supreme's longstanding and highly sought-after artist and music series collaborations. It could be argued that BAPE's process in cultural education in recent times has virtually been nonexistent as commercial collaborations with the likes of franchises such as Transformers, Super Mario and DC Comics have been more in the vein of making money. However, the early predictive powers of NIGO working with various names, who eventually went on to blow up within their respective industries must also be admired.
To get the discussion going, we have amalgamated a selection of some of these collaborations and put them side by side for you to decide on who comes on top in regards to becoming streetwear's greatest collaboration contributor. The scope of collaborations between the two are mind-boggling, so to be fair it's difficult to account for every single one. Instead we've highlighted some personal favorites.
Apparel
1 of 6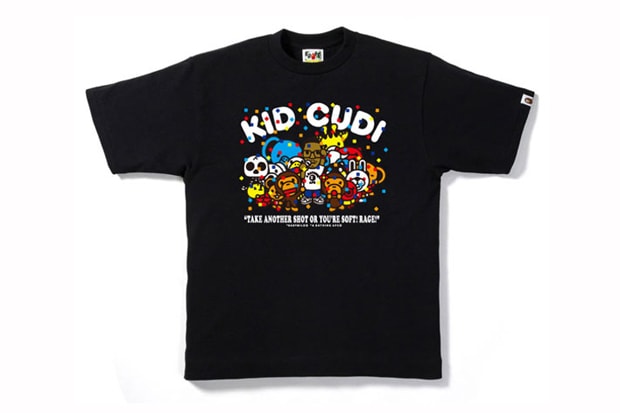 2 of 6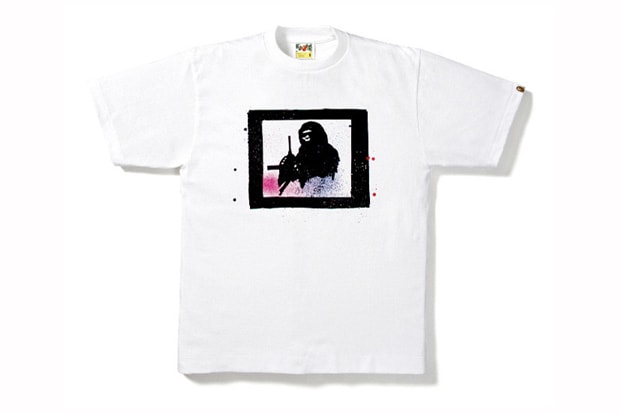 3 of 6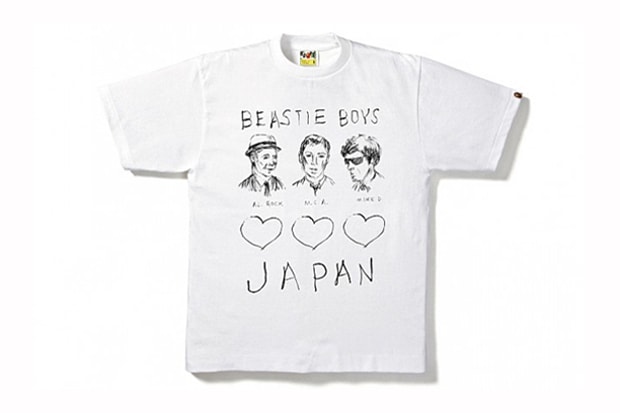 4 of 6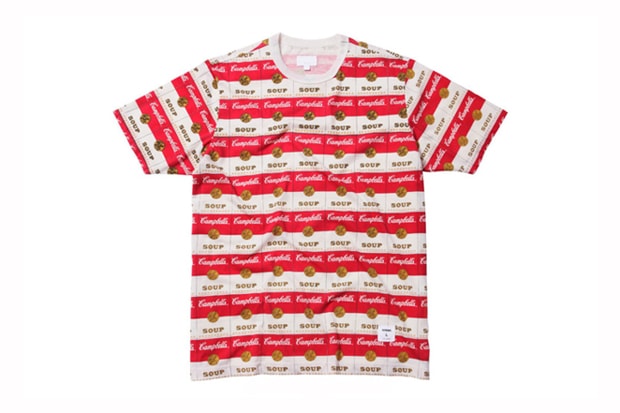 5 of 6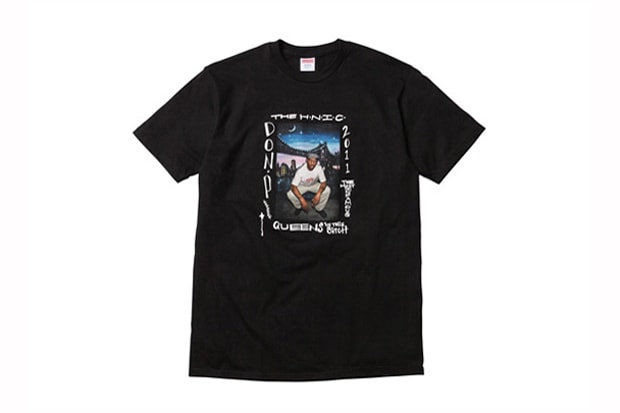 6 of 6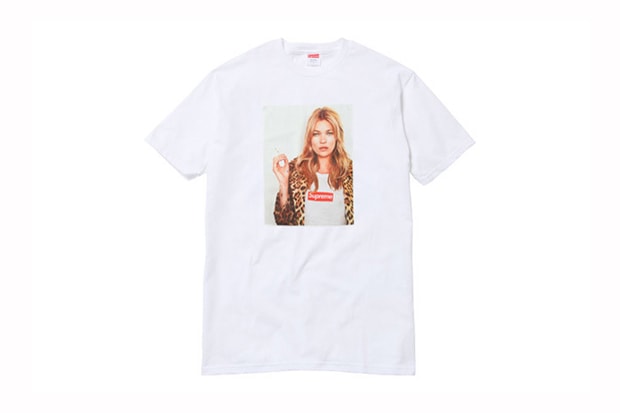 We start off from the top down, where a plain tee represents the ultimate blank canvas within fashion. BAPE and Supreme have gone in somewhat different directions when it comes to tees. While BAPE has looked towards artists such as Stash and Futura but also animated icons such as The Simpsons and DC Comics to grace its tees, Supreme turns more to musical artists or cultural icons like Miles Davis, Dipset and Rammellzee for joint ventures. This being said, BAPE has worked with the likes of Kid Cudi and the Beastie Boys for tops, and the same can be said for Supreme with Kermit and Takashi Murakami. To top this off, both entities even joined forces in '02 for a unique take on the illusive Supreme Box Logo tee. Not only do the two work with figures outside the realm of fashion but they have also operated with designers in the same field. Fred Perry and COMME des GARÇONS are just two of the long list of fashion designers that have joined forces to produce capsule collections. It may be difficult to decide between the two respective brands but one thing cannot be disputed — they both encapsulate the essence of what they represent through every piece they release. When you throw on a Prodigy x Supreme tee for example, it embodies a cultural moment in time of what New York circa 1990 represented, from the gritty streets to the hope of success from living in the enchanting place. Likewise, a Nintendo x BAPE tee can bring the same sense of emotion, as it allows an adult to reminisce about their childhood in a more refined manner. Basically, a BAPE tee embodies the cliché of what a "big kid" is — it embodies NIGO.
Footwear
1 of 6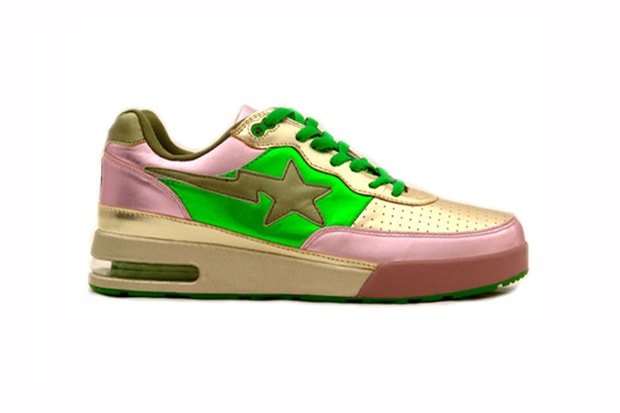 2 of 6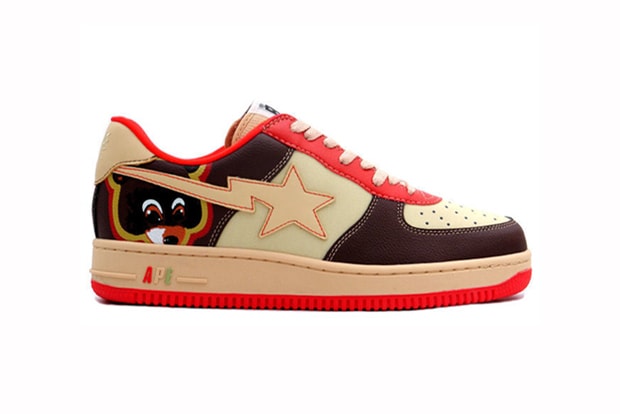 3 of 6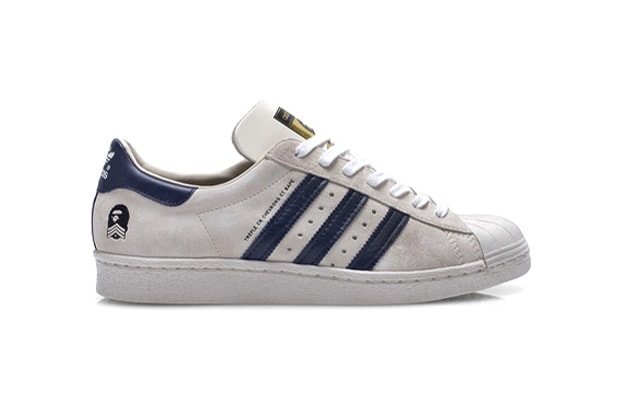 4 of 6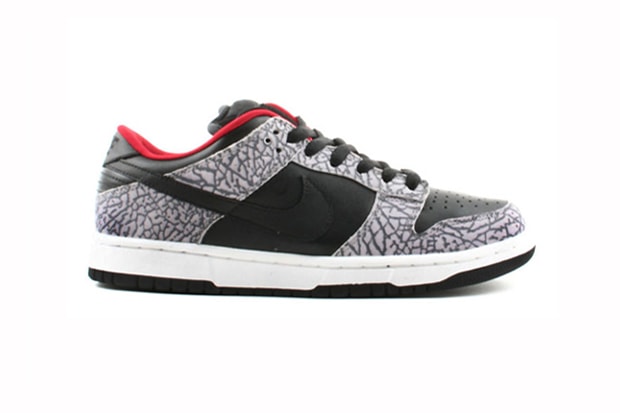 5 of 6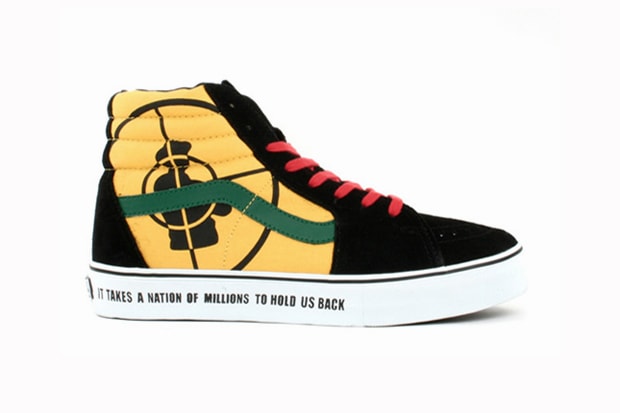 6 of 6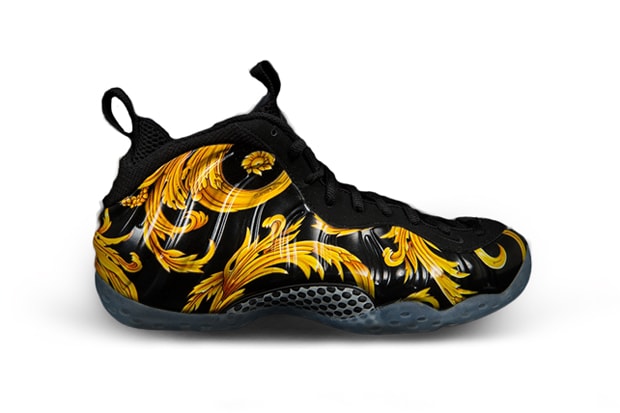 It was with footwear that conceivably propelled BAPE into stardom with its limited edition BAPESTA forming the backbone of the brand's early global influence. It was then that NIGO saw the potential and intelligently tapped and exported the Japanese mania for collecting. BAPE shoe collaborations with megastars such as Pharrell and Kanye West had largely been unreplicated until recently with the help of the Nike Air Yeezy. BAPE footwear has not enjoyed the same success it had in recent years but the collaborative front has still been strong with various adidas and Reebok collaborations continuing to generate a lot of buzz and selling out. Supreme's illustrious history of collaborations with Nike and Vans has been well documented with the latest Foamposite venture infamously shutting down Lafayette. Despite the regular seasonal releases from Supreme, it's arguable that not all Supreme releases have garnered the same instant and visceral reaction that BAPE footwear has generated over the years.
Accessories
1 of 6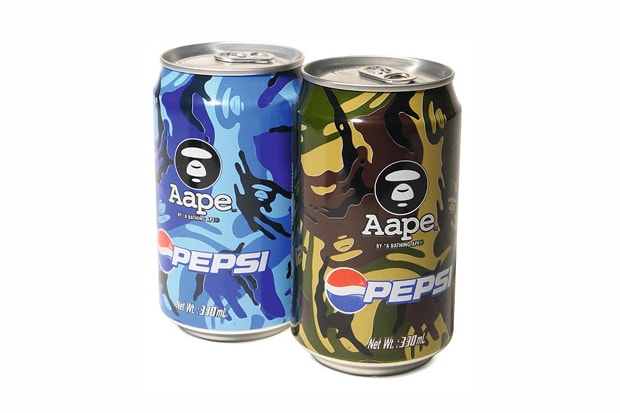 2 of 6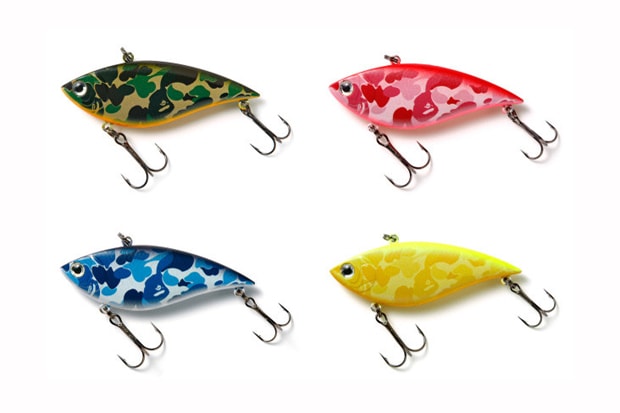 3 of 6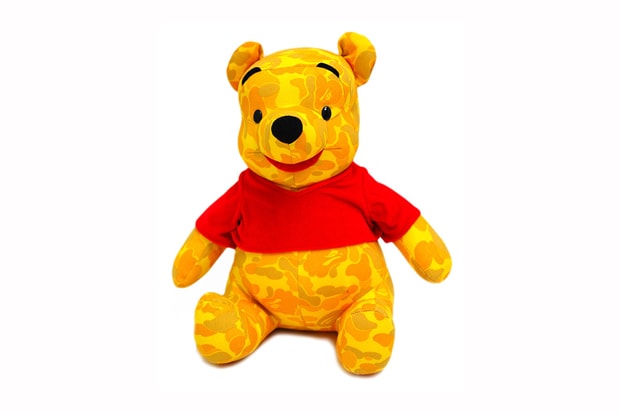 4 of 6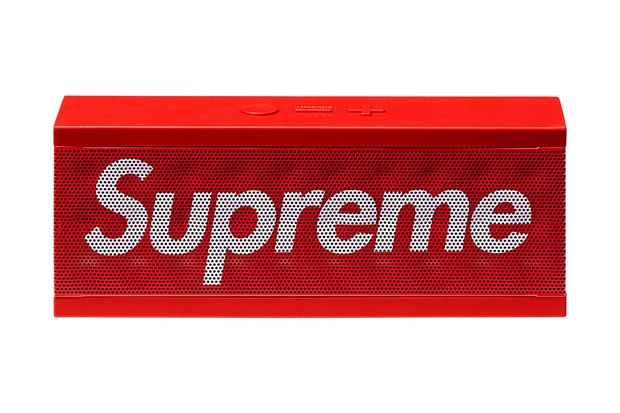 5 of 6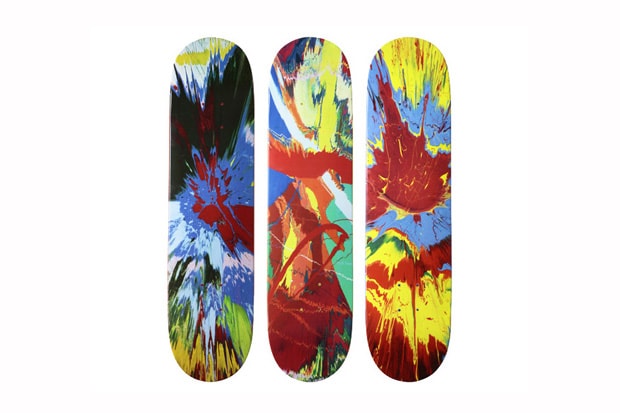 6 of 6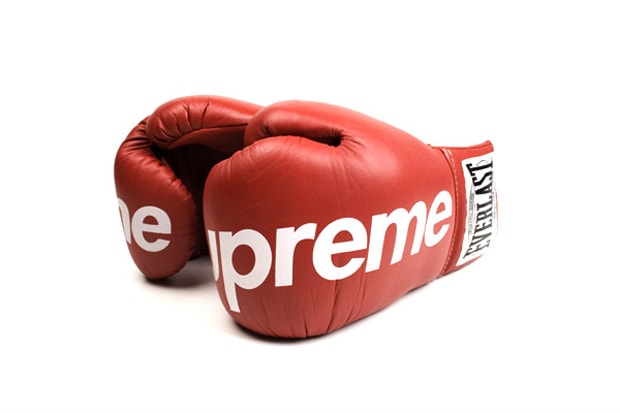 To round things out, we look towards accessories. Supreme has been known for tapping the creative minds of artists like Damien Hirst and Harmony Korine for skate decks. Takashi Murakami, Nate Lowman and Jeff Koons are just some of the many figures that have also been featured for a distinctive deck release. Every season, Supreme's accessories collection has consistently been strong through lifestyle contributions whether it be Everlast, Rawlings or Jawbone. It's here where the simplicity of red and that signature branding have been put to good use. As for BAPE, the brand's involvement with Disney and Pepsi to name a few, has taken collaborations of streetwear with the wider industry to a whole new level. Maybe this is down to the fact that the brand's camo motif can easily be imposed onto virtually any item whereas there is less room for maneuverability with a Box Logo. More so than Supreme, BAPE has pushed the brand to very different worlds including automotive with Ferarri and fishing with Daiwa.
To pick a winner is difficult. Supreme has opened my eyes to other sectors of street culture, which I would have otherwise bypassed in my ignorance. With an interest already situated in hip-hop/rap, I was even more compelled when Supreme took to its releases to share the same affinity. For me, the label encapsulated New York's streetwear boom in the '90s – an exciting time that spring-boarded some of fashion's most iconic (Eckō unltd., Sean John, Phat Farm, etc.). While BAPE's extravagant make-up allowed for a more eye-catching visual language, Supreme's nonchalant expression and dedication to its own philosophies has allowed it to become timeless in my view.
So let us know who you think has had the stronger history of collaborations down below. Will you choose the camouflaged Ape Head or the bold Box Logo?
Poll
Supreme vs. BAPE: Who's the King of Collaboration?