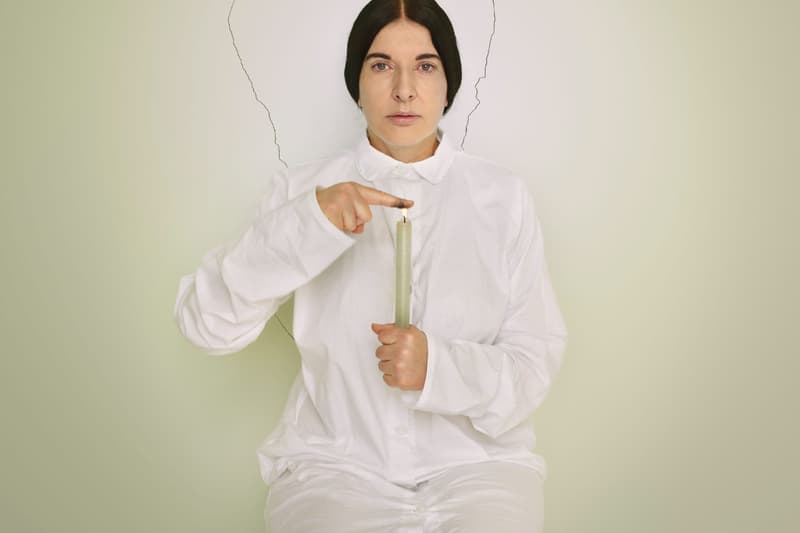 Marina Abramović Plans to Stun Herself With 1 Million Volts
As part of a major retrospective at London's Royal Academy.
---
Marina Abramović's next performance art stunt will be electrifying, literally. As part of a major retrospective at London's Royal Academy of Arts, the 71-year-old artist will charge herself with one million volts in an attempt to blow out a candle with the electric charge absorbed on her fingertips. Abramović will be teaming up with arts and technology studio Factum Arte to bring the performance to life.
According to The Times, the piece references the 19th-century Kirlian technique where high voltage is utilized to produce printed images. "If you are charged up properly, the stream of electricity coming from your fingers will put out a candle a meter away from you," said Factum Arte's founder Adam Lowe to the publication.
Accompanying the performance is a series of artworks created by Abramović such as a table made of glass tears as well as a glass fountain of herself. Describing the fountain to the Bloomberg News, the artist expressed: "out of everything – my nose, mouth, eyes, breasts, fingertips – comes blood."
The show will take place sometime in 2020,  marking the first time a woman has been acknowledged with a retrospective since the establishment was founded 250 years ago. Stay tuned for updates on the performance.
For more art news, check out ICY and SOT's latest public installation for The Crystal Ship street art festival in Ostend, Belgium.
Royal Academy of Arts
Burlington House
Piccadilly, Mayfair
London, UK W1J 0BD