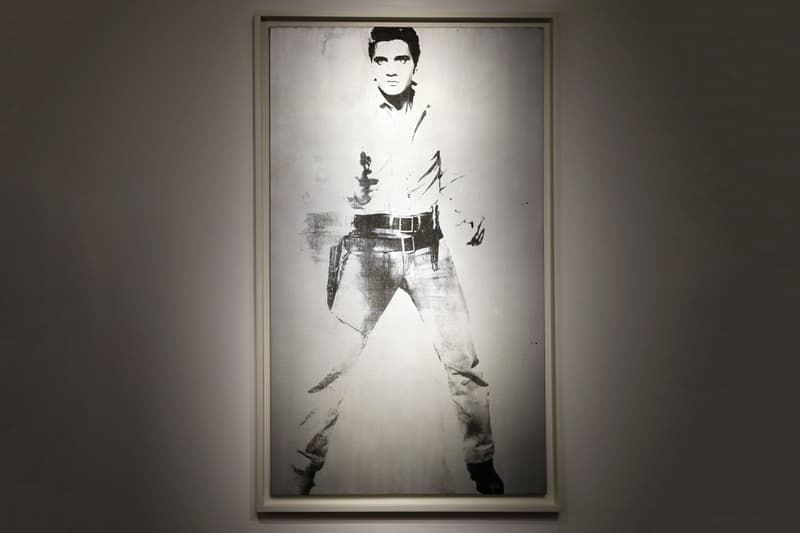 Andy Warhol's Elvis Presley Portrait to Fetch $30 Million USD
At Christie's upcoming sale.
---
Andy Warhol's life-sized portrait of Elvis Presley will hit Christie's upcoming contemporary art auction in New York City. The silkscreened piece, titled Double Elvis (Ferus Type), is one of a handful of celebrity portraits that the late pop artist produced in the early 1960s. It features the legendary rock and roll singer brandishing a revolver as observed in his most popular 1960 western, Flaming Star. The auction house is estimating that the portrait will sell for a whopping $30 million USD.
The portrait will be auctioned off at Christie's in New York on May 17. Check out the artwork above and let us know your thoughts.
In other art news, Spanish artist Joan Cornellà recently launched his second solo exhibition in Seoul, South Korea.