"Luxury Space Hotel" to Debut in 2021
An "affordable" alternative to International Space Station trips.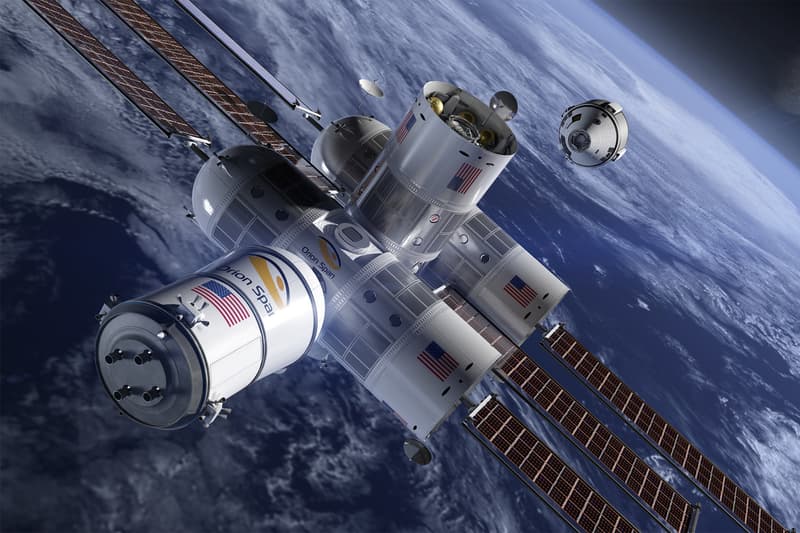 If regular trips here on Earth just aren't enough for you, fear not: Orion Span is set to launch a more adventurous alternative. Dubbed "Aurora Station," Orion Span is building its own "luxury space hotel" with some of the engineers from the International Space Station (ISS).
The aim is to introduce an affordable alternative to ISS trips, which seven people have traveled to at the cost of $20 million USD to $40 million USD each time. Aurora Station will still be costly — a 12-day stay will run $9.5 million USD — but is designed to offer the latest in cutting-edge technology and automation, to ensure complete comfort for its guests. Able to host up to four guests and two crewmembers, it will measure approximately 43.5 feet long by 14.1 feet wide and orbit about 200 miles above Earth.
Orion Span's goal is to grow the station over time and sell space like condos, creating "a long-term, sustainable human habitation in low Earth orbit." Head over to Orion Span's website for more information on the venture and to place a deposit on the trip if you have $80,000 USD to spare.
For a more grounded travel experience, consider booking time at Blue Lagoon's The Retreat, located in scenic Iceland.