J. Cole Doesn't Hate SoundCloud Rappers
"I'm now in a place where I can hear people and get excited."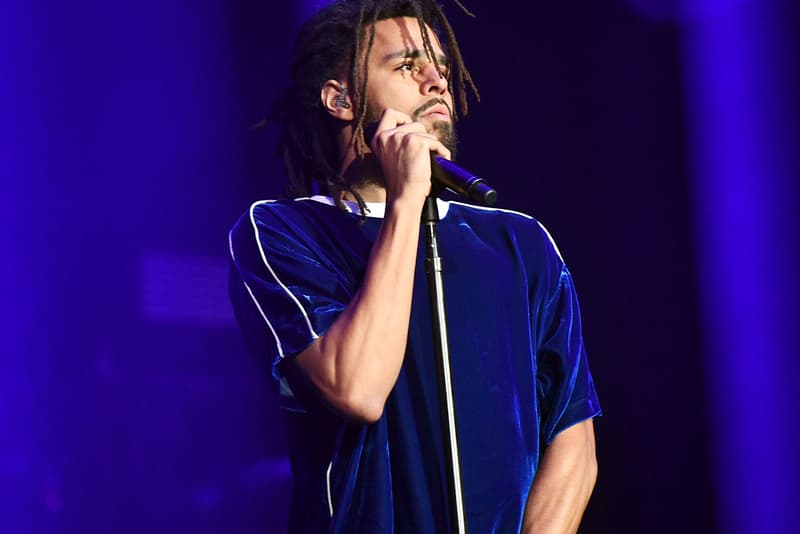 J. Cole sat down with Vulture for a lengthy interview to discuss his new album, KOD. A song in particular that has been catching everyone attention is "1985 (Intro to "The Fall Off")," a track many fans believe is aimed at so-called SoundCloud rappers and Cole's issues with them.
"If you exclude the top three rappers in the game, the most popping rappers all are exaggerated versions of black stereotypes," Cole said. "Extremely tatted up. Colorful hair. Flamboyant. Brand names. It's caricatures, and still the dominant representation of black people, on the most popular entertainment format for black people, period."
However, the North Carolina star is starting to pay attention to the new generation of artists and has even become a fan of some, such as XXXTentacion, Trippie Redd and Lil Baby. "I'm now in a place where I can hear people and get excited, like this kid is dope as fuck…. I wasn't there before — everybody was trash," he shares.
On KOD — which is projected to debut at no. 1 on the Billboard 200 chart and has already broken streaming records — the only featured artist on the LP is "kiLL edward," which Cole revealed is his alter ego that was inspired by his stepfather Edward. He also talked about how Kendrick Lamar motivated him, his praise for Donald Glover, and getting family advice from Dave Chappelle.
Head over to Vulture's site to read the full interview.