J. Cole's "KOD" Song Sets New Spotify Record for Biggest Opening Day
Beating Taylor Swift, Kendrick Lamar and The Weeknd.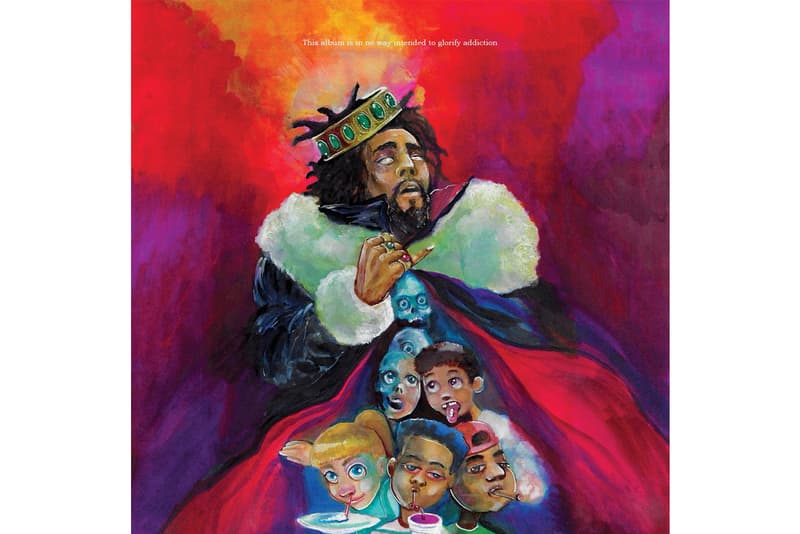 J. Cole dropped his latest album KOD on Friday and it has been making a big impact on the charts. The title track, which was also the first track on the tape, was streamed 4.2 million times on Spotify, breaking the previous record of 3.8 million set by Taylor Swift's "Look What You Made Me Do." Cole's record also surpasses Kendrick's "DNA." (3.6 million), his own song "Photograph" (3.55 million) and The Weekend's "Call Out My Name" (3.5 million). The album is set to make big debuts on the Billboard 200 chart as well as the Hot 100 chart on Monday, April 30.
Check out Cole's new records via Chart Data below and stay tuned for more news on KOD. Watch his video for "ATM" here.
J. Cole's "KOD" has broken the US Spotify record for biggest opening day (4.2m streams).

— chart data (@chartdata) April 21, 2018
Biggest opening days on US Spotify: #1 KOD, @JColeNC 4.2m | #2 Look What You Made Me Do, @taylorswift13 3.8m | #3 DNA., @kendricklamar 3.6m | #4 Photograph, @JColeNC 3.55m | #5 Call Out My Name, @theweeknd 3.5m

— chart data (@chartdata) April 21, 2018